Phillips in Association with Bacs & Russo, the auction-world power house run by Aurel Bacs, has announced that another holy grail Rolex will cross the block at their December 10 sale in New York: the iconic Rolex GMT-Master Ref. 1675 worn by Marlon Brando in Apocalypse Now. 
An "Absolutely Superb" Provenance
Unlike the dodgy "Godfather" Datejust that surfaced a few months back, Phillips is calling the provenance of this Brando watch "absolutely superb." And it features "M. Brando" engraved by the actor's own hand on its caseback, making it even more unique. The watch remained among Brando's prized possessions until 1995 when he gave it to his adopted daughter Petra Brando Fischer upon her graduation from Brown University. Fischer recalled the famous actor telling her "This watch is like a tank. You can do anything you want to it and it will keep on going. I want you to have it as a reminder of how proud I am of you."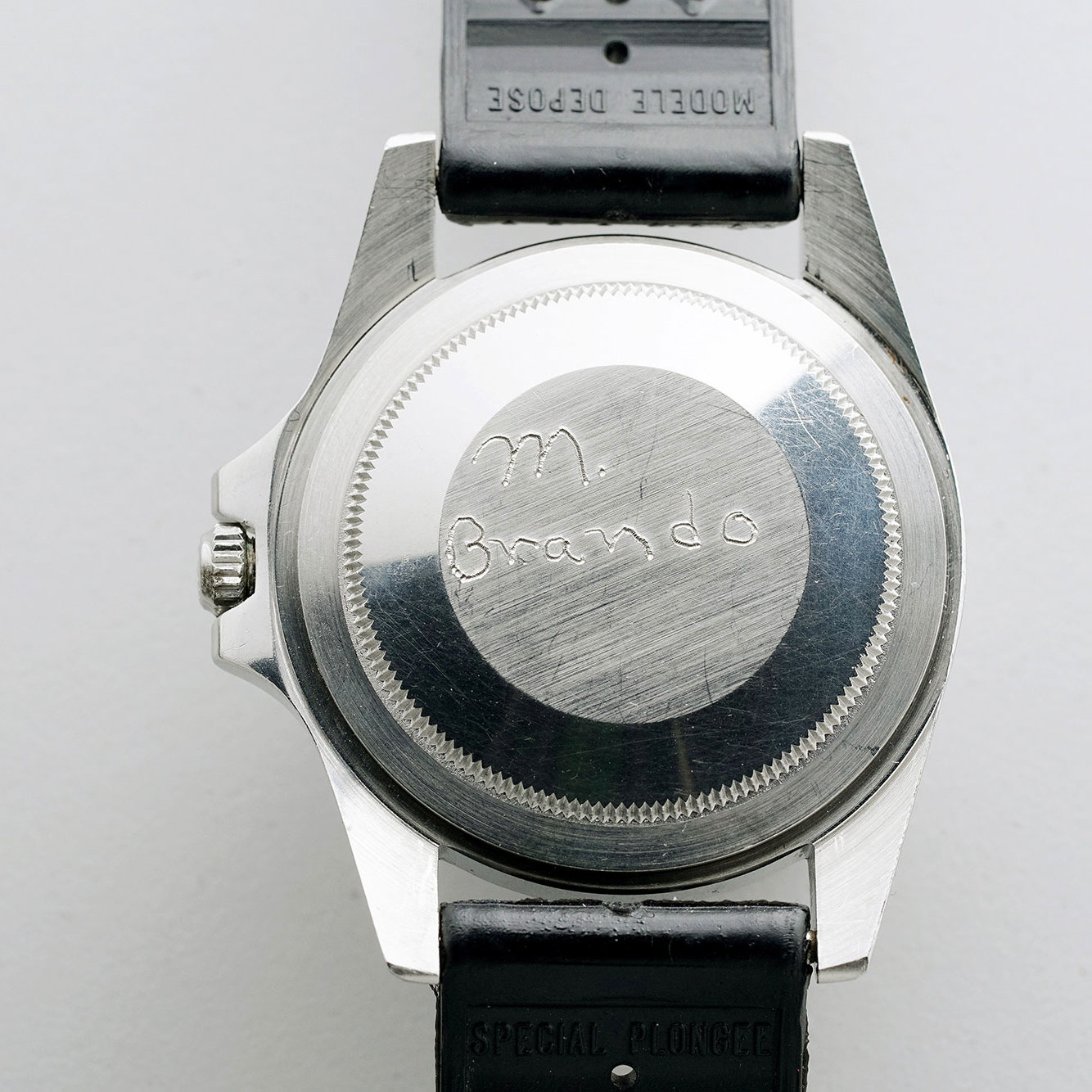 Eight years later, Fischer gave the watch to her husband Russell Fischer as a wedding present. Now of course it is likely worth millions, though exactly how many is difficult to say until the last bid has been placed. Bacs and co. are obviously hoping for a result somewhere in the neighborhood of Paul Newman's personal Daytona, though this watch isn't quite equal to that one. 
Part of the proceeds will be donated to a children's charity. The Brando GMT – one of a number of Rolex watches the actor apparently owned – will join the previously announced Day-Date President owned by Jack Nicklaus at the sale, which Philipps is now calling Game Changers, hinting that other watches owned by "important people who are considered 'game changers' in their fields" will be joining the lineup as well. We can only speculate as to what some of the others might be, but one of Buzz Aldrin's Speedmasters wouldn't surprise us.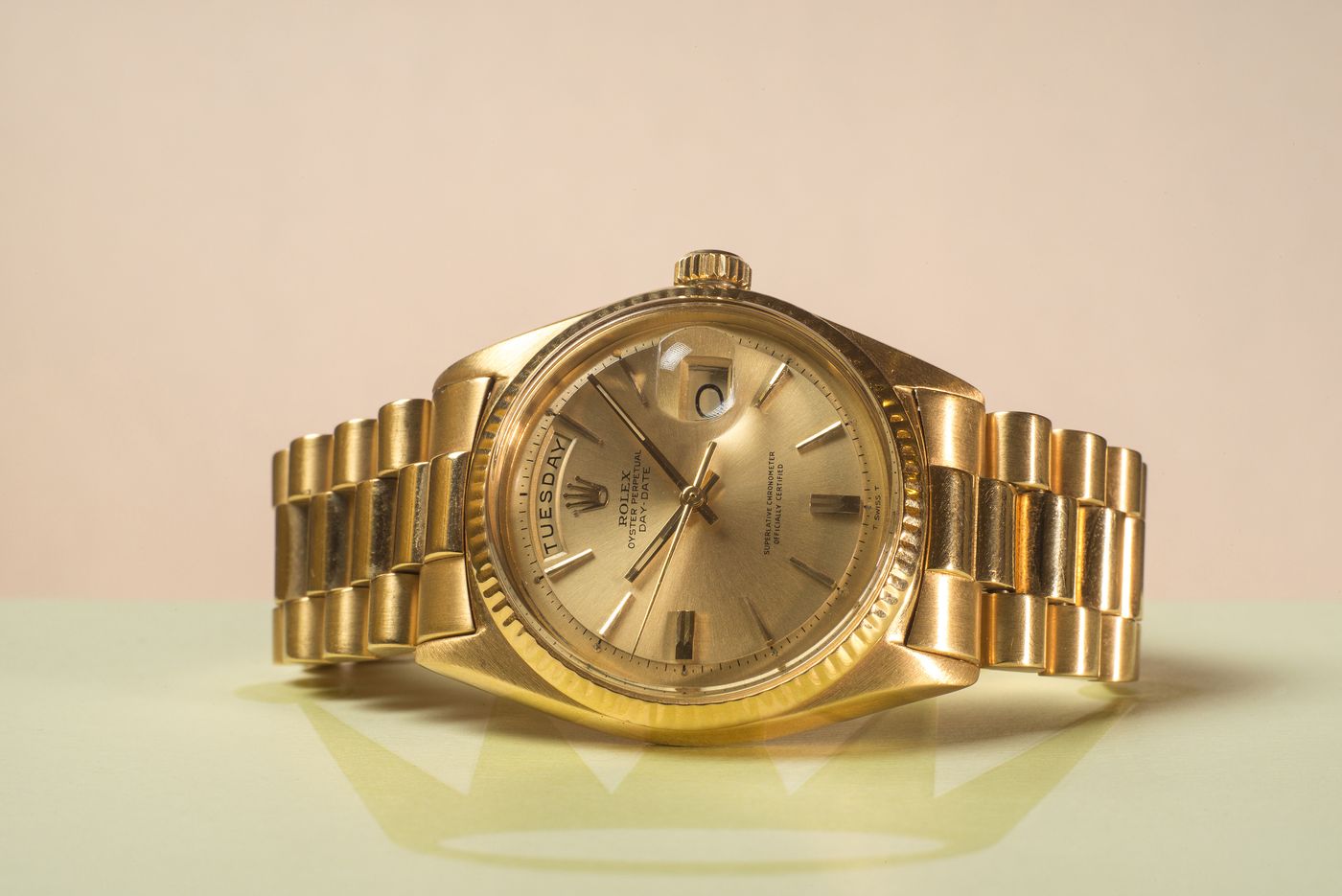 The Marlon Brando Rolex GMT-Master 1675
Brando's Rolex GMT-Master was manufactured in 1972 and its case is unpolished, adding to its value. It comes on an aftermarket rubber strap that resembles the one that Brando used to secure the watch to his wrist during the filming of Apocalypse Now. Though its dial, hands, case, crystal, and crown are all original to the watch, its iconic two-tone bezel is missing; Brando supposedly removed it on the advice of a crew member while filming the Vietnam War epic to make it a little less "flashy." 
Of course it would be worth much more if the original bezel was at least included in the sale, but apparently it's lost to history. This is the first time the watch is being offered for sale or indeed seen in public; for many years it was thought to have been missing. "Russel and I believe this watch is a piece of movie history that belongs in the hands of a collector who will give it the prominence it deserves," Fischer said in a statement. And no doubt that's exactly where it will end up.