While most goods depreciate immediately once sold, certain luxury watches retain or even increase in value over the years. But which timepieces hang on to their value and which are the best luxury watch brands to invest in?
The vintage and secondary market for used luxury watches has flourished in the last decade thanks in no small part to consumers looking at timepieces as investments. Even those outside the realm of watch collecting have read the headlines about rare vintage Rolex watches selling for record-breaking prices at auction, not to mention all the stories about new watches re-selling above their retail prices. All of this attention has drawn a new crop of clientele who want to buy luxury watches as investments with the hopes of making a tidy profit in the future. Adding to the fuel are savvy shoppers who buy watches to wear first and foremost, but who opt for models that will hold their value, should they want to sell them in the future to upgrade to another one.
Therefore, along with design, current price, functionality, brand, and history, a watch's future value is playing a prominent role in its present-day desirability. So how do you decide which watch is a good investment? I may not have a crystal ball handy, but there are a few tips that I can share with you to increase the likelihood that your watch will be worth more tomorrow than it is today.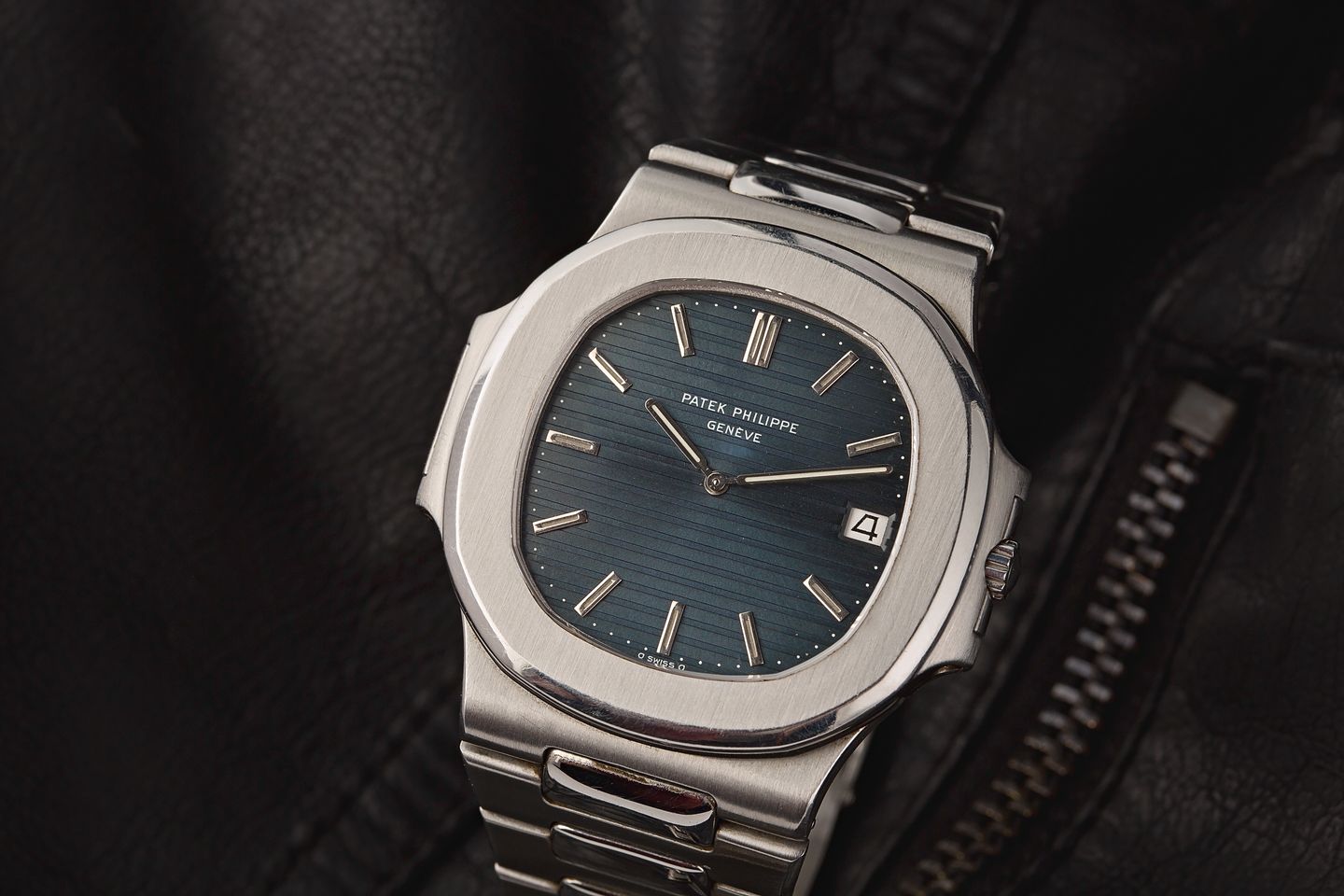 The Best Watch Investment Brands
No surprises here, but the two luxury watch brands that lead the pack in producing future collectibles are Rolex and Patek Philippe. Although not all Rolex watches and Patek Philippe watches will automatically surge in value, on the whole, these two marquees perform better than other watch brands for return on investments. Why you ask?
Well, Rolex is one of the most celebrated luxury brands of all time, recognized (and available) almost everywhere in the world, and with a proven history of making timeless watch designs. They're often found on the wrists of celebrities, tastemakers, powerful politicians, and captains of industry, and they have become synonymous with success and accomplishment. Buying a Rolex to commemorate a personal milestone is a story that is shared among many, and Rolex watches also benefit from being famously robust; they are built to be worn every day rather than tucked away inside a safe. This appealing combination of daily wearability and status ensures that Rolex watches remain timeless icons, both within the luxury watch industry and the world beyond.
Some key Rolex models that typically retain or increase in value include the Submariner, GMT-Master, and Daytona (from any era). Additionally, we've witnessed an uptick in the value of vintage references of the Explorer, Milgauss, and Sea-Dweller too. Vintage Daytona chronographs in stainless steel with "Paul Newman" dials are still some of the most valuable watches in the world today, which is a particularly impressive achievement given that these models were slow sellers during their time and often lingered on dealers' shelves.
Other the other hand, Patek Philippe produces ultra-high-end watches in much lower quantities (and with heftier price tags), often packed with complications and fitted with intricately finished mechanical movements. Some Patek Philippe models even require an application process before purchasing, whereby only the most loyal customers are granted access. The tremendous popularity of the Patek Philippe Nautilus in today's market not only drives the collection' impressive resale value, but it also affects the market value of its simpler sports watches sibling, the Aquanaut. Aside from this pair of sports models, other Patek Philippe watches that have been known to retain their value (or appreciate) include the highly collectible Patek perpetual calendar chronographs, minute repeaters, and split seconds chronographs.
Aside from Rolex and Patek Philippe, the market for vintage Omega watches has also been thriving in recent years. This is especially true of vintage Speedmaster "Moonwatch" (and "Pre-Moon") references, aided no doubt by this year's 50th anniversary of the historic Apollo 11 Moon mission. However, it's not just older Omega watches that have caught the attention of collectors. All 2,012 pieces of the vintage-inspired Speedmaster "Speedy Tuesday ULTRAMAN" sold out in less than two hours upon its release in 2018, and it is currently selling above its retail price in the secondary market.
Vintage or New Luxury Watch as Investments
One of the most common questions I get asked about watches as investments is whether it is better to buy new models or vintage timepieces. Although it's no secret that certain new watch models, such as the ceramic Daytona 116500LN, GMT-Master II "Pepsi" 126710BLRO, Patek Philippe Nautilus 5711/1A, and Audemars Piguet Royal Oak 15500ST are trading for prices well above retail (in some cases more than double), getting your hands on one of these coveted luxury watches at retail is no easy feat. You can't just walk into a boutique and buy one because they are sold out everywhere and if you put your name on a waitlist, you will have to wait years before you get word that your watch is ready to be purchased.
The secondary market for discontinued watch models is far more accessible and still offers the opportunity to pick up a future collectible if you know where to look. For instance, discontinued Rolex sports watch references from the 1990s or early 2000s live in that often-overlooked space that sits between popular current-production models and desirable vintage references. Consequently, they present great opportunities for investment watches, and can generally be found readily available for immediate purchase. Alternatively, if you're confident in your knowledge about vintage watches or are ready to do some homework beforehand, then there are still plenty of chances to score a great deal on certain vintage references too; however, the condition becomes an even greater determining factor of value when it comes to the vintage watch market.
Overall, a stainless steel sports watch from Rolex or Patek Philippe is about as sure of an investment as you can make given the inherent uncertainty that exists within the luxury watch market. With that in mind, don't overlook other iconic models like the Omega Speedmaster or Audemars Piguet Royal Oak, because they have much of the same recipe for investment success as the classic offerings from Rolex and Patek Philippe.