This Monday, our nation remembers a true icon of American history. Perhaps more than any other man in modern times, the Reverend Dr. Martin Luther King Jr. united the country against the injustices of racial segregation and enthused every future generation with his message of peace, tolerance, and equality for all.
His fight is as relevant today as it has ever been, and his words resonate with the same power as when they were first heard half a century ago. With a matchless and unbreakable resolve, he led the fight for the powerless and the forgotten, for the people whose voices weren't being heard – and he ultimately paid with his life. Today we take a moment to remember the legacy of Dr. Martin Luther King Jr., including his life, his message, and his Rolex Datejust reference 1601.
Rolex Datejust Reference 1601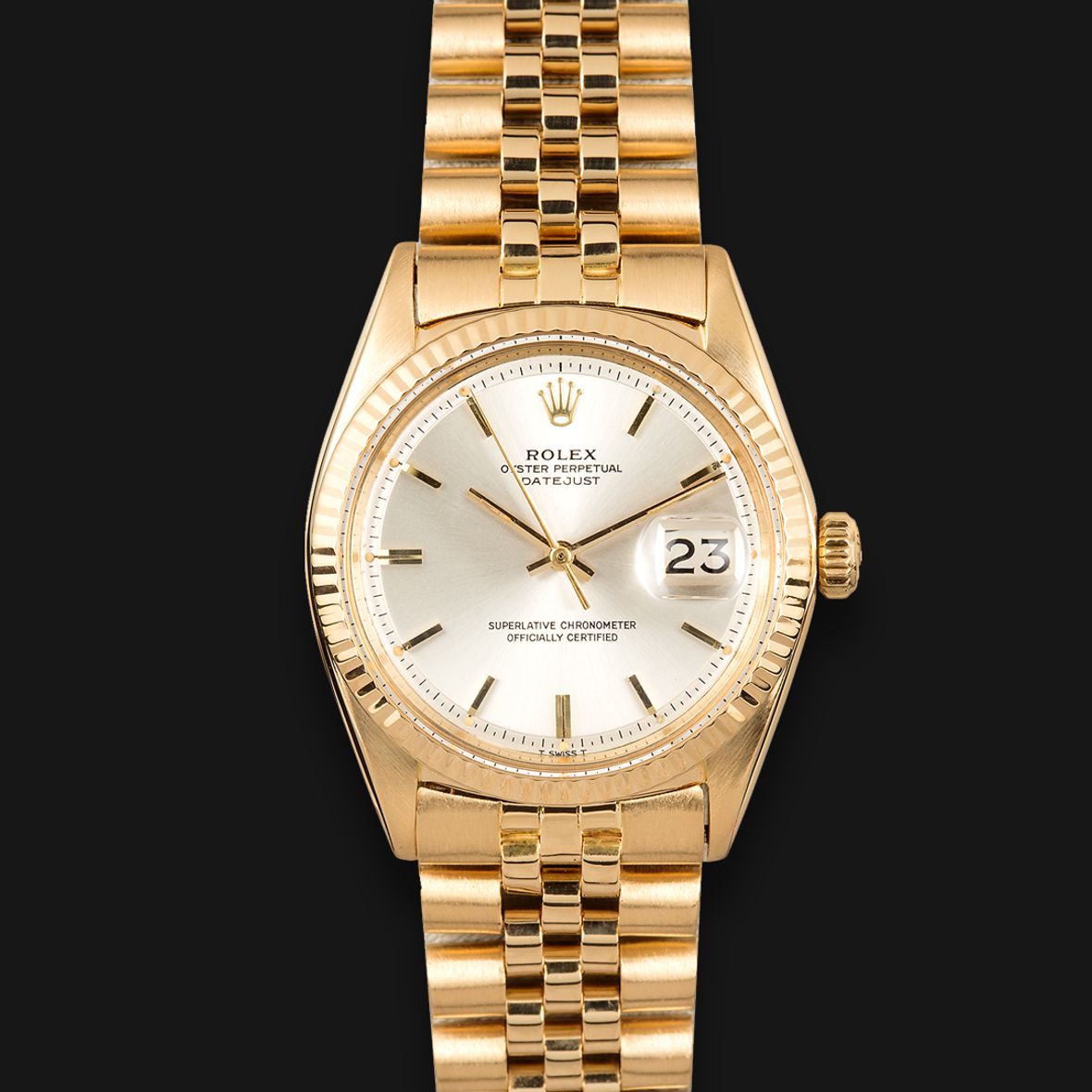 Datejust 1601 Key Features:
Production Years: 1959 – 1977 (approx.)
Case Size: 36mm
Materials: Stainless Steel & Gold; Solid Gold
Functions: Time w/ Running Seconds, Date Display
Dial: Multiple Options Available
Bezel: Fixed, 14k or 18k Gold, Fluted Style
Crystal: Acrylic w/ Cyclops Lens
Movement: Caliber 1565 or Caliber 1575
Bracelet: Oyster or Jubilee Bracelet
Price Range: $3,500 – $20,000 (Pre-Owned)
Click here for our ultimate buying guide on the Rolex Datejust.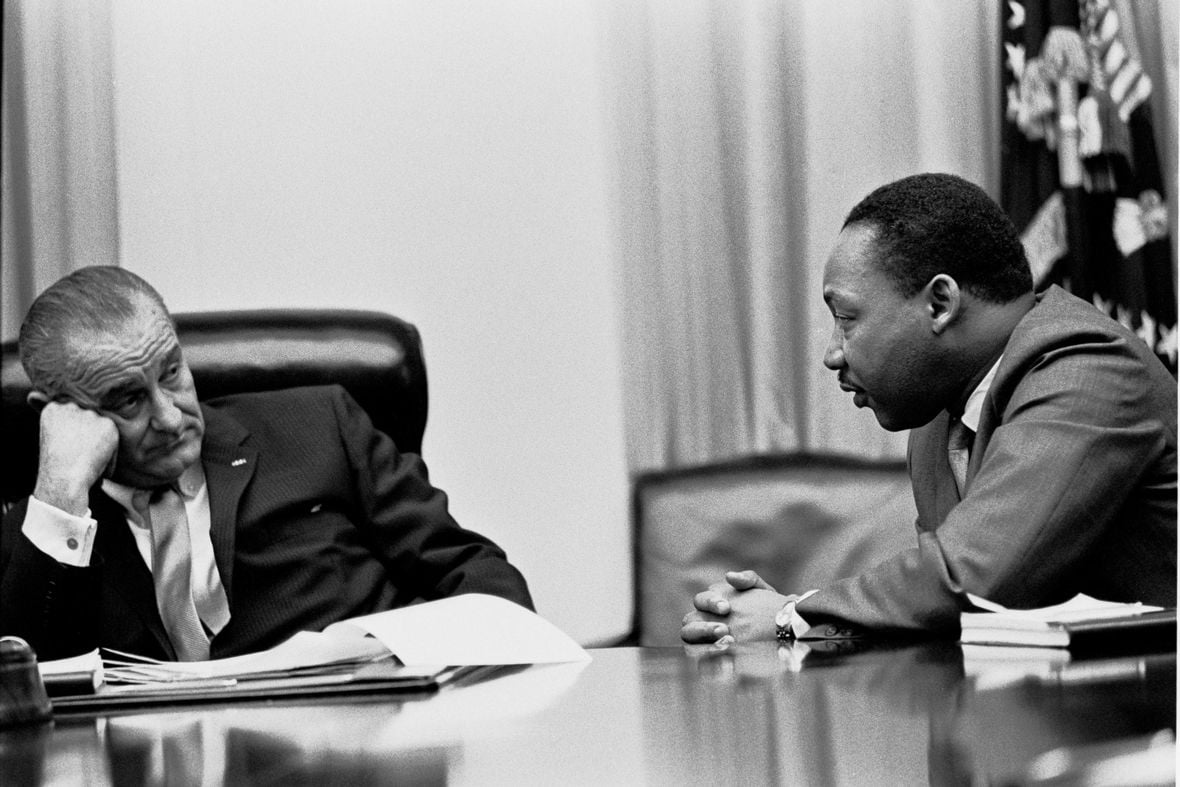 An Enduring Legacy
Born in Atlanta, Georgia on the 15th January 1929, Martin Luther King Jr. was already known for his great eloquence by the time he attended high school, forming part of the debate club and winning numerous contests for public speaking. Following in his father's footsteps, he entered the seminary, graduating in 1951 with a B. Div degree, and went on to gain a Ph.D. in systematic theology from Boston University in 1955.
On December 1st of that same year, Rosa Parks was arrested in Montgomery, Alabama, for refusing to give up her bus seat to a white passenger, leading to a city – and eventually, state-wide boycott of the public transit system led by African-Americans in the pursuit of equal rights. The protest, instigated by fellow campaigner E. D. Nixon, was directed by Dr. King and lasted for 385 days, eventually ending segregation on all Montgomery buses, and transforming Dr. Martin Luther King Jr. into a national figure and leading voice in the civil rights movement.
Adopting the principles of non-violent resistance espoused by Mohandas K. Gandhi in his own fight against British rule in India, Dr. Martin Luther King Jr. defined his goals as being not to defeat his opponents, but rather to bring about reconciliation, and advocated for his followers to accept suffering without retaliation. It was a philosophy based on hope, endurance, and a belief that justice will always triumph.
In his own account of the Montgomery Boycott, Stride Towards Freedom, Dr. King writes, "The believer in nonviolence has deep faith in the future. He knows that in his struggle for justice he has cosmic companionship. There is a creative force in this universe that works to bring the disconnected aspects of reality into a harmonious whole."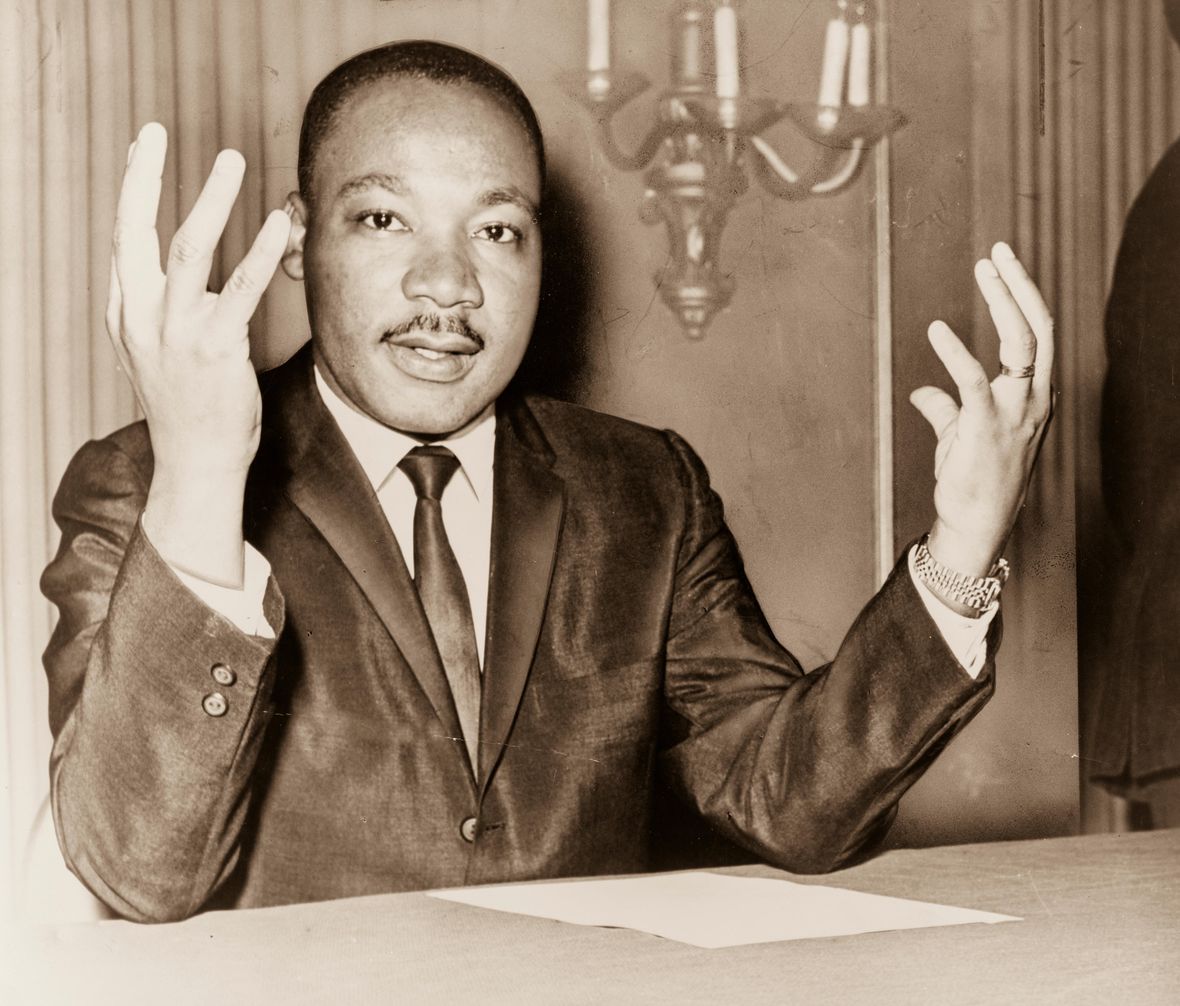 "I Have a Dream"
In 1963, Dr. Martin Luther King Jr. delivered a speech that underlined his status as one of the finest orators of all time. On August 28, the 'March on Washington for Jobs and Freedom' brought a crowd of 250,000 to the nation's capital, gathering in front of the Lincoln Memorial to hear leaders from the Southern Christian Leadership Conference speak.
Agreeing to appear last, Dr. King departed from his prepared notes and issued a 16-minute address, which has since passed into the history books as one of the most famous and important speeches of all time. Carried by the strength of his charisma and the force of his convictions, the "I Have a Dream" speech became a beacon of the civil rights movement, with a message of optimism and courage for a future defined by equality for people of all races and religions.
Soaring to a crescendo, Dr. King called for a ringing of the bells of freedom across the country, "And when this happens", he said, "We will be able to speed up that day when all God's children, black men and white men, Jews and Gentiles, Protestants and Catholics, will be able to join hands and sing in the words of the old Negro spiritual, 'Free at last! Free at last! Thank God Almighty, we are free at last!'"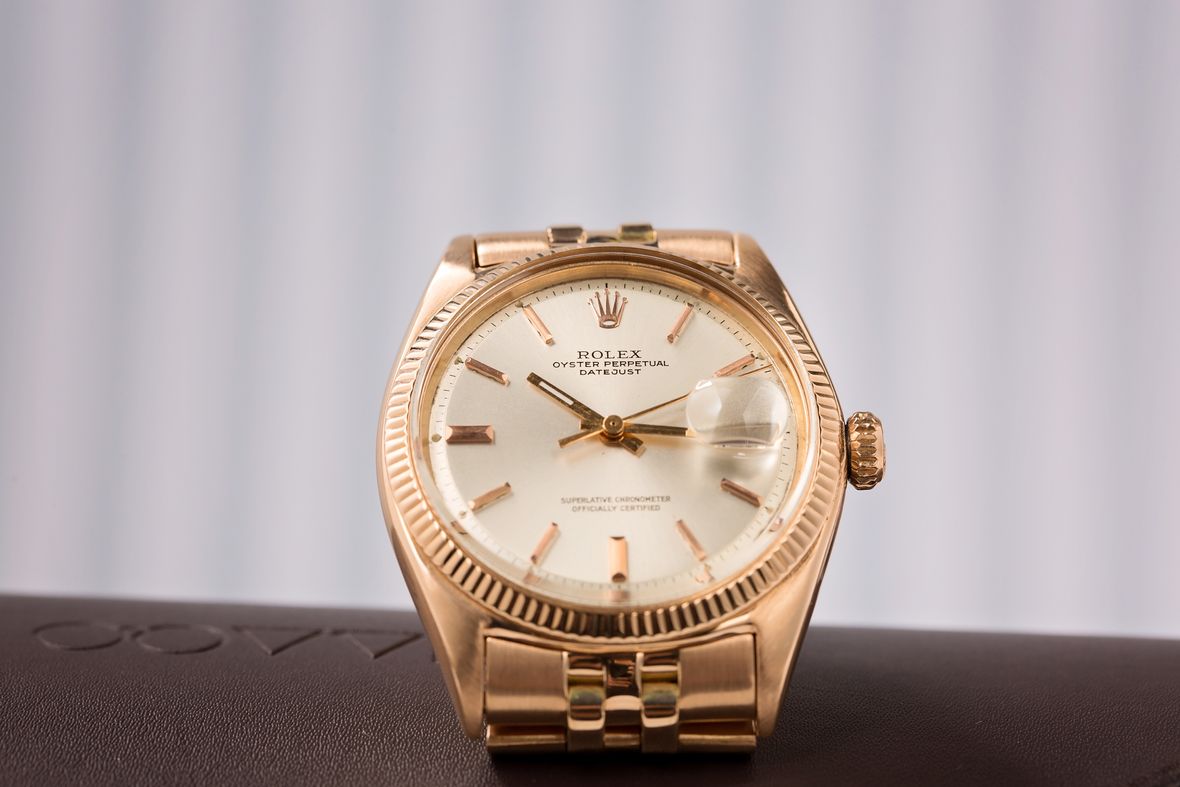 Rolex and Martin Luther King
Throughout his life, Dr. Martin Luther King Jr. wore a Rolex Datejust reference 1601. His solid yellow gold example – with its champagne dial, fluted bezel, and matching Jubilee bracelet – was a fitting choice: a timeless and practical watch and a favorite among natural born leaders.
First launched in 1945, the Rolex Datejust is a model that has found itself on the wrists of many great and influential people over the course of its lifetime, including President Dwight D. Eisenhower and British Prime Minister, Winston Churchill. However, Rolex describes Dr. Martin Luther King Jr. as one of the greatest heroes in its long and illustrious history, featuring him in a 2013 advertising campaign alongside luminaries from the worlds of art, cinema, and sports.
Swiss watchmaking companies are no strangers to the fight against oppression. During the Second World War, they were unwavering in their support for the Allied forces battling Hitler's fascist armies – a bold move considering their supposedly neutral country was surrounded on every border by Nazi or Nazi-occupied lands. Their integrity found a match in Dr. Martin Luther King Jr. and their admiration for him is obvious – a hero in the truest sense of the word with a morality born of unwavering beliefs.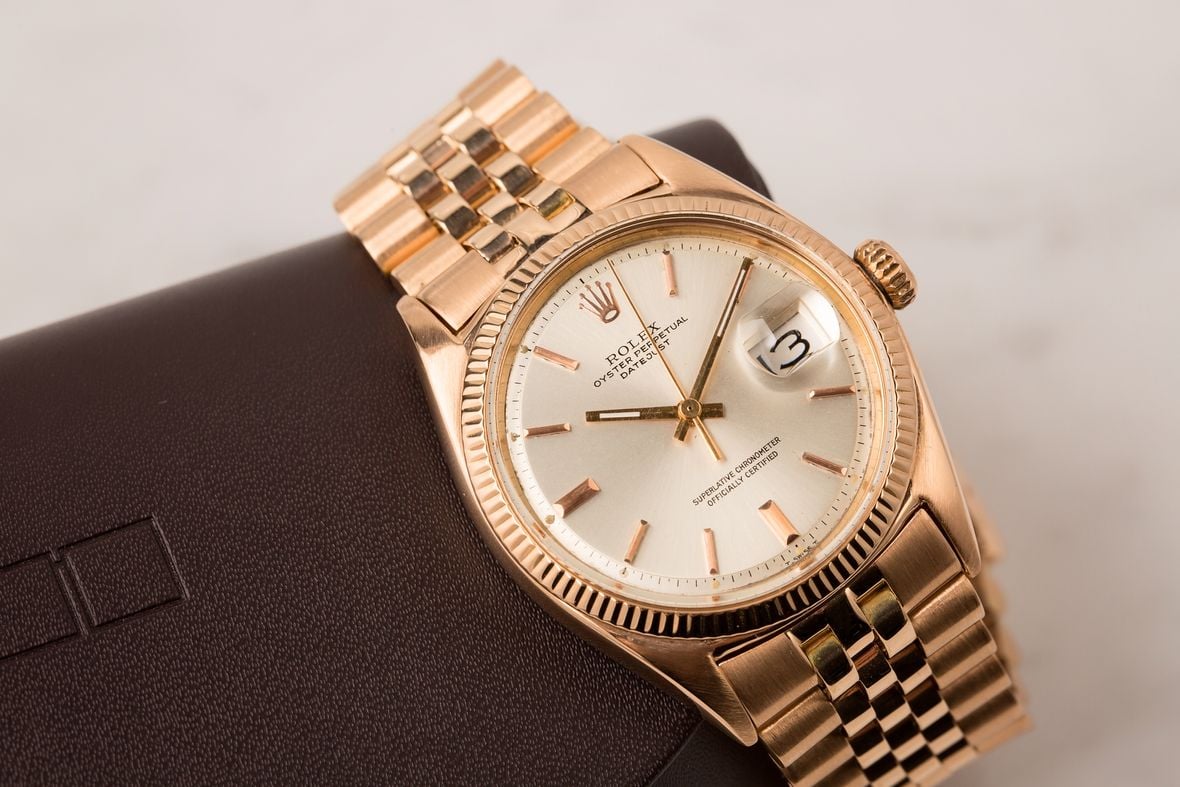 An Everlasting Symbol of Equality
Dr. Martin Luther King Jr. was honored with the Nobel Peace Prize in 1964, the youngest ever recipient at age 35. However, his life was tragically cut short just four years later by an assassin's bullet in Memphis, Tennessee. His continuing influence is still being felt today, his stature as a true American patriot acknowledged with the posthumous awarding of both the Presidential Medal of Freedom and the Congressional Gold Medal.
When there was so much turmoil in the world, Dr. Martin Luther King Jr. stood up for his beliefs, and fought for equal rights for every member of society. Not only an inspiration but a true American Hero, Dr. King ignited a fire that forever changed the way that Americans stand up for equality. Despite a tragic end to what was a truly remarkable life, Dr. Martin Luther King Jr. improved the lives of countless people and will forever remain a symbol of love, bravery, and equality.