Celeb Chefs + Rolex = Recipe for Success
The food world has enjoyed a huge resurgence in the past two decades with chefs coming out from the back of the kitchen to proudly sit at the front-of-the-house fully embracing their celebrity status. Historically, cooks were relatively unknown but today, chefs such as Anthony Bourdain, Emeril Lagasse, Gordon Ramsay, and Bobby Flay have become household names. Since these professionals are known for their exquisite taste, attention to detail, and an innate appreciation for the finer things in life, it should come as no surprise that their number one choice for luxury watches is Rolex. Not only is a Rolex watch synonymous with prestige, but it is also robust enough to withstand the heat of the kitchen. Here we take a closer look at which Rolex watches these masters of the kitchen chose to wear on their wrists.
Emeril Lagasse
A chef best known for his New Orleans style cuisine, Emeril Lagasse has long been a TV personality with popular shows on the Food Network, Bravo, TNT, and frequent appearances on Good Morning America. Whether on television, at a cookbook-signing event, or in one of his kitchens within his numerous restaurants, Emeril is often seen with the stainless steel and platinum Rolex Yacht-Master on his wrist. To complement his luxury sports watch, Emeril also wears a more classic, two-tone yellow gold Rolesor Rolex Datejust with a Jubilee bracelet.
Anthony Bourdain
When fellow chef Sean Brock tweeted "I need a watch. Simple and classic. Want it to last forever and not have to worry about ever buying one again. Any recommendations?", Anthony Bourdain had three simple words for him: "Stainless steel Rolex." Host of CNN's popular show Parts Unknown, Tony has been traveling the globe for decades in search of good eats. To keep track of time whilst on his worldwide eating adventures, Tony relies on his trusty collection of Rolex watches. Most often seen wearing different versions of the stainless steel Datejust, Tony reiterated his love of the Swiss watch brand when he told The Wall Street Journal that one of his most beloved possessions is "my dad's old Rolex."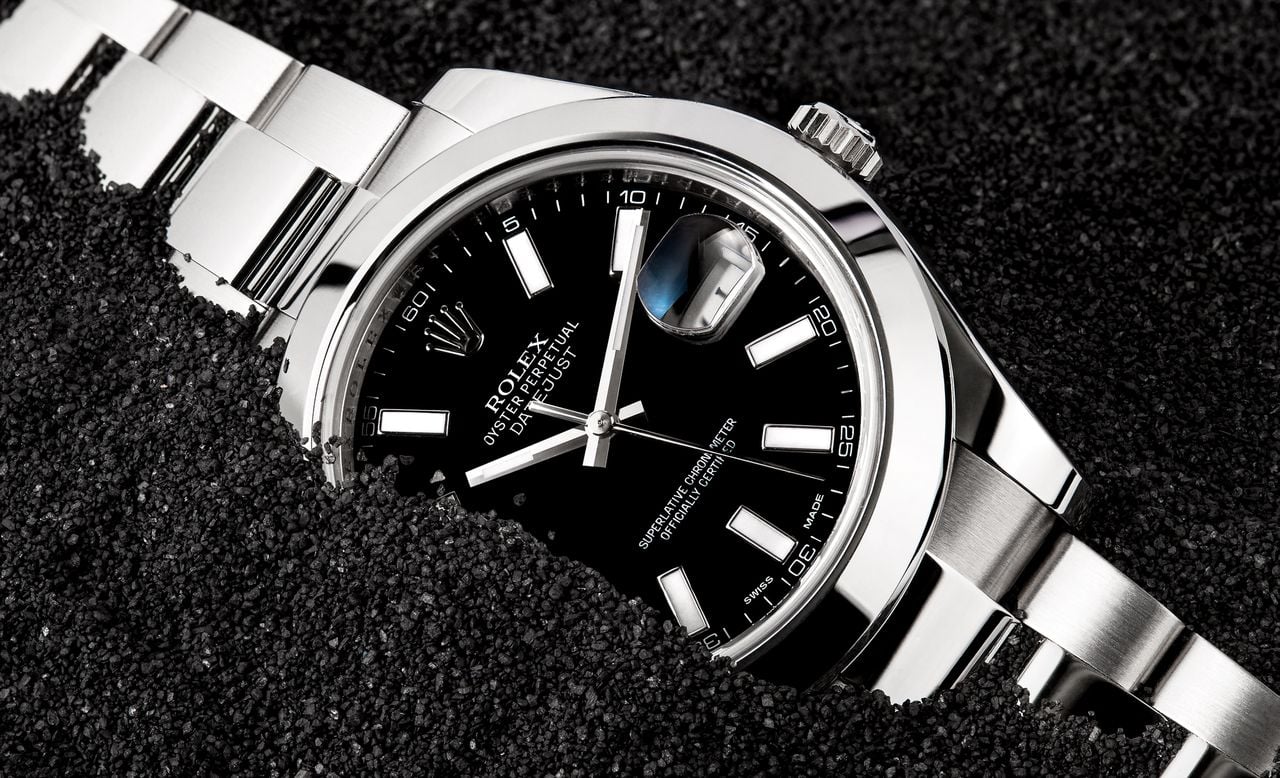 Gordon Ramsay
Known for his fiery personality, Michelin-starred chef, restaurateur, and television host of multiple shows, Gordon Ramsay is also an enthusiast of fine timepieces. It was reported that the superstar chef splurged on a $25,000 vintage Rolex Submariner in London to add to his already impressive collection. Not just a fan of vintage pieces, Gordon was also photographed court-side at an LA Lakers game comparing his modern Rolex Submariner to his buddy David Beckham's Rolex Sea-Dweller.