Would you pay $16,800 for a solar-powered Citizen watch that's more accurate than a Rolex – not to mention more accurate than nearly every other watch on the market? We can't see many people beyond really hardcore Citizen collectors (or someone with extreme OCD when it comes to timekeeping) saying yes to that one; however nonetheless, the Japanese watch brand deserves some credit for the achievement of its new Citizen Caliber 0100 "Eco-Drive" timepiece.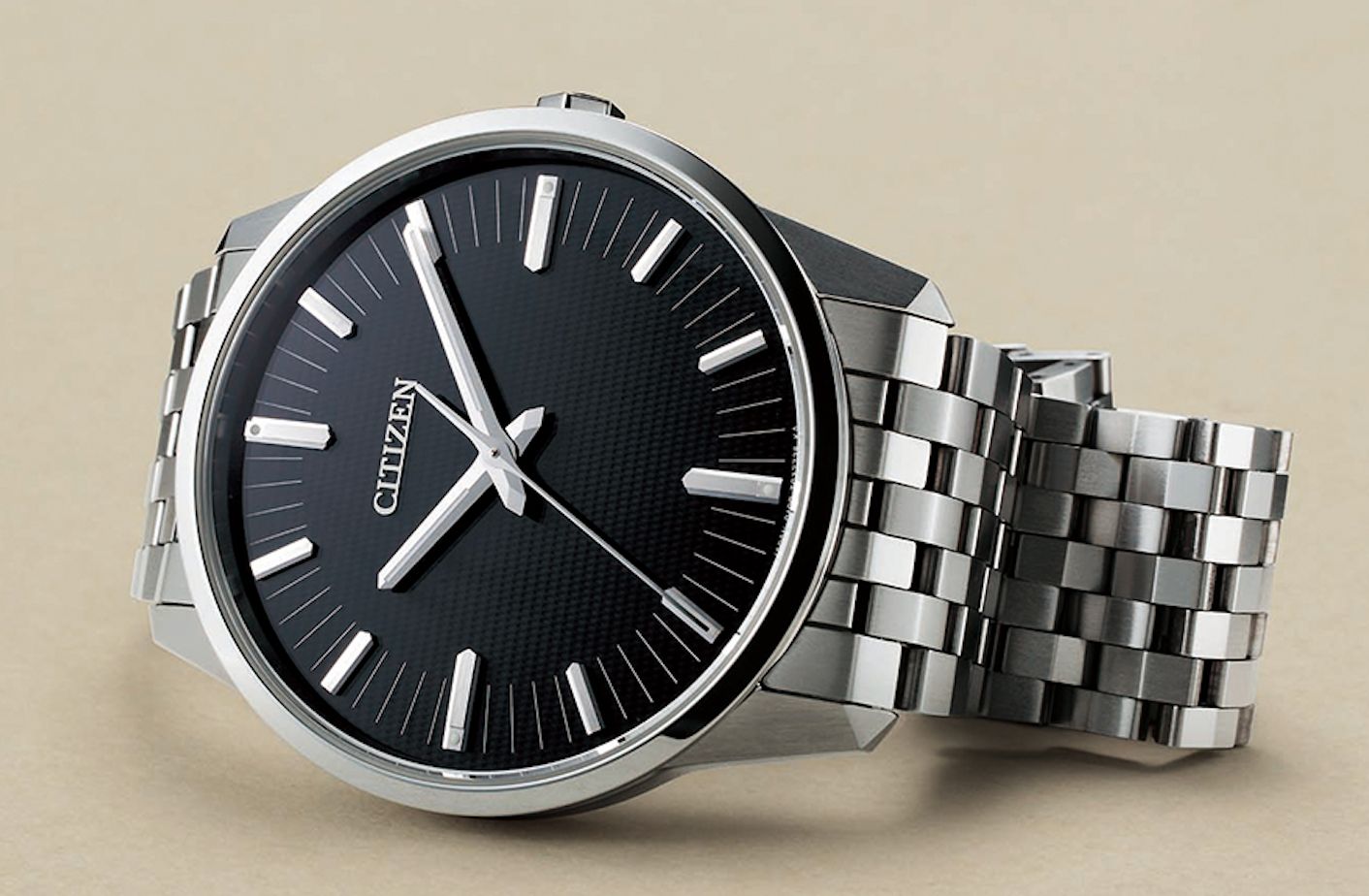 Unparalleled Accuracy
The watch autonomously tracks time with an accuracy of plus or minus one second per year, while Rolex guarantees an accuracy of +/- 2 seconds per day. Of course, comparing mechanical and quartz watches equates to that old saw about apples and oranges; however then again, quartz watches are traditionally much cheaper than their mechanical counterparts. Additionally, with an accuracy rating of +/- 1 second per year, the Citizen Caliber 0100 is anything but your average quartz watch, which typically promise an accuracy rating of +/- 15 seconds per month.
Citizen will make 100 pieces of the 37.5mm Caliber 0100 in white gold, priced at for $16,800; and 700 in Super Titanium, which will cost $7,400. The design of the watches is starkly minimalist and certainly doesn't betray their cost. The Caliber 0100 owes its accuracy to a super high frequency temperature-controlled quartz oscillator running at 8.4 MHz (8,388,608 Hz), exponentially higher than a standard quartz watch movement.
Citizen first presented the Caliber 0100 in a pocket watch case as a non-production prototype last year, and obviously they decided there was enough demand to warrant these new wristwatches. Thanks to Citizen's solar and light powered Eco-Drive technology, the watch does not require routine battery replacements, and has an astonishing six month power reserve – or eight months in power-save mode.
Rolex or the Citizen Caliber 0100
While certainly not in the same league as Rolex, both brands are trying to make the most accurate watch movement that they can. Of course these days, Rolex has no interest in quartz technology; however we imagine that even they must be impressed with the Caliber 0100's capabilities.
Citizen, founded in 1930 by Japanese and Swiss investors, has always been at the forefront of super-accurate watchmaking. In 1993 they launched the world's first multi-band atomic timekeeping watch, although their brand image in most consumer's minds is inexorably linked to inexpensive digital watches. However, many people don't realize that Citizen is also the parent company of storied American watch brand Bulova, having paid $250 million for it in 2008; as well as Swiss manufacturer Frederique Constant, which it acquired in 2016.