Depending upon who you talk to, the future of the luxury watch industry is either inevitably doomed by the smartwatch, or assured for all eternity thanks to the growing appreciation for the heritage of fine watchmaking. But just in case, TAG Heuer is playing both sides of the field with their new golf watch.
The TAG Heuer Connected Golf Watch and App
At Baselworld, alongside its new retro Autavia collection, TAG also unboxed a new Connected Modular 45 'Golf Edition' watch. A sportier version of the Connected 45 collection that TAG originally launched with a cameo in the last Kingsman movie, it's billed as a combination of advanced watchmaking with golf-friendly technology, for those looking to enhance their performance on the links.
That's thanks to the new TAG Heuer Golf app which features 3D renderings of more than 39,000 courses, designed to be the ultimate tool for enthusiasts of the sport. "Every aspect of the smartwatch and the app – from design to function – was created to enhance the player's game," says TAG Heuer Project Manager, Matthieu Soudan. "And off the course, the watch is a stylish accessory that features cutting-edge digital technology." The TAG Heuer Connected Modular 45 'Golf Edition' combines a golf-inspired design and shock-resistant materials, featuring a black ceramic bezel that is engraved with a scale of 1 to 18 indicating the number of holes in around of golf.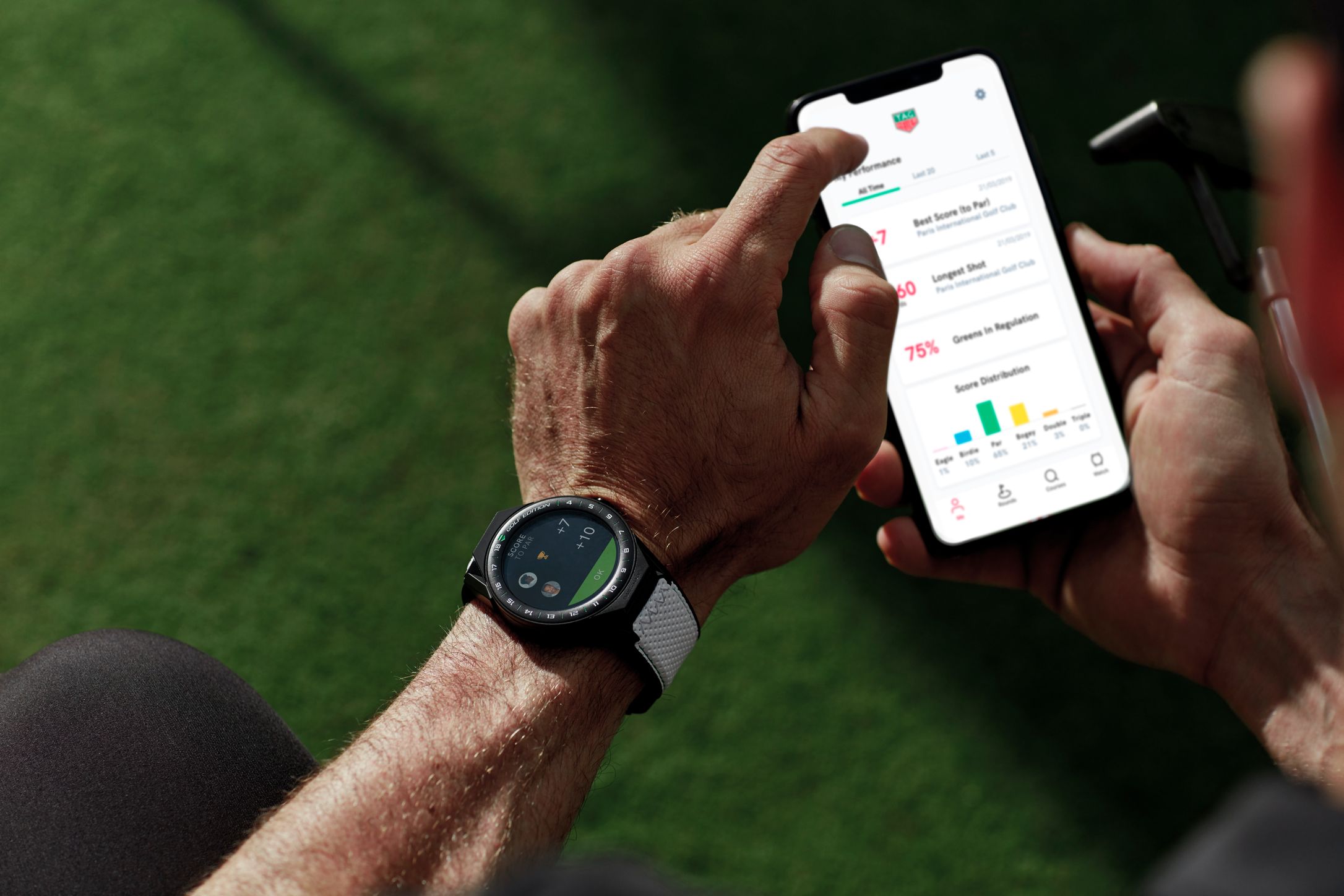 Bold black ceramic lugs are made from black PVD titanium, set off by a white strap with green stitching. A black rubber strap is also included along with three TAG Heuer branded golf balls.
The watch's touchscreen is covered with a scratch-resistant sapphire crystal and it's equipped with multiple sensors including GPS, NFC, an accelerometer, a gyroscope, and a microphone. Additionally, it's able to send messages, receive notifications, play music, and download other apps. The luxury smart watch movement is still in its infancy and TAG is obviously aiming to carve out a fair sized market share.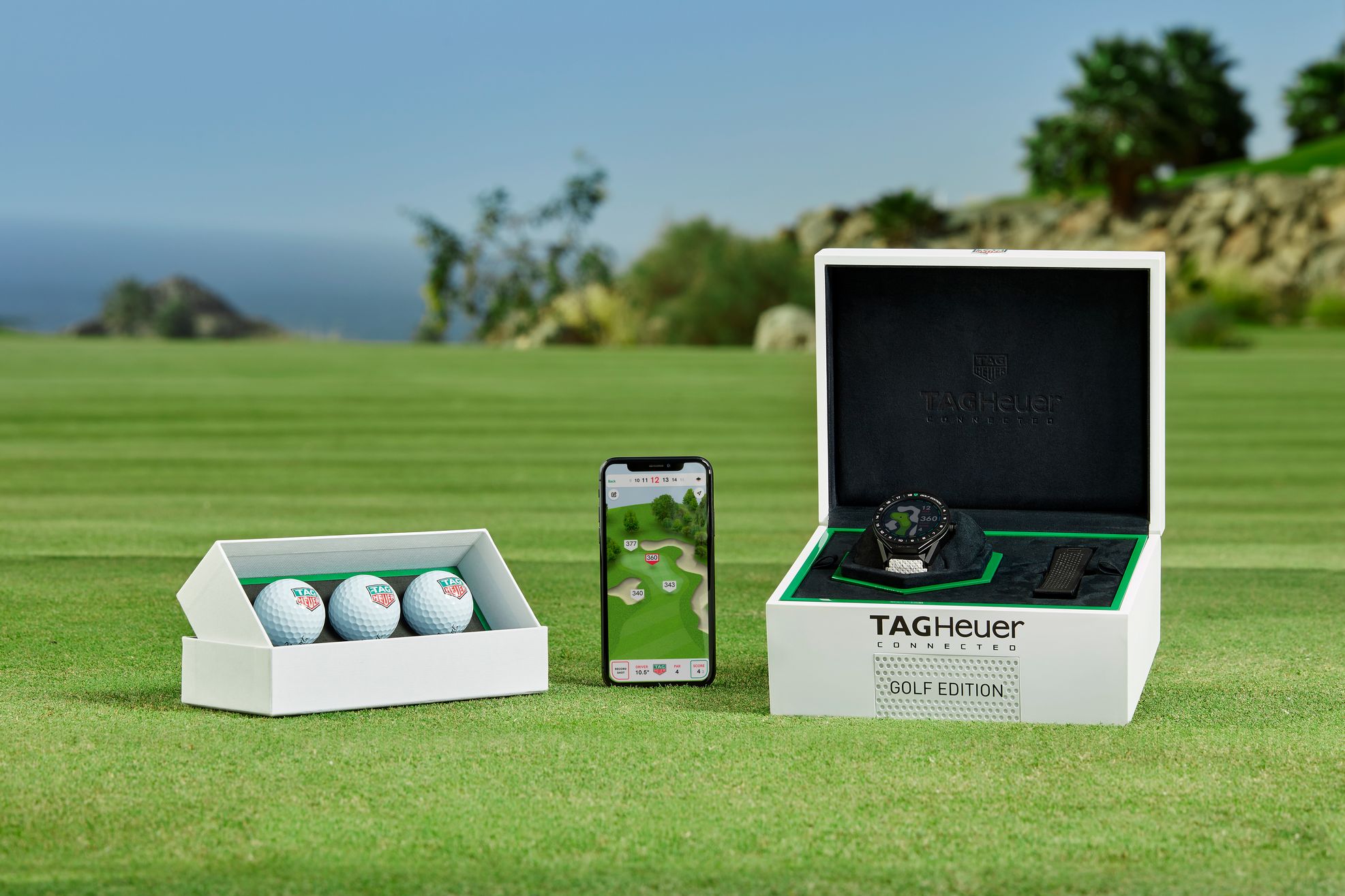 A Modern Sports Watch
Given its highly specialized, sport-specific nature, one could even argue that the Connected Modular 45 'Golf Edition' is "the 21st century equivalent of the original vintage sports watches from the 1950s and 1960s that are now so highly regarded by collectors," notes one industry observer. And while this watch will never be a collector's piece, it may yet mark an important milestone in hybrid watchmaking and marketing.
So whether you're interested in TAG's re-issued and re-created heritage designs, which are basically mid-century sports watches, or their advanced sport-specific smartwatches such as this one, which are more next-century, there's no denying the brand is simultaneously embracing both the future and the past, and hoping that both can flourish and coexist.