Often times, the most important and dependable things in life are not the most exciting or the most passionately discussed. Many of the objects that fall into this category are so perfect at performing their fundamental tasks, that their designs hardly ever change throughout the years, and they rarely become the hot discussion topics that circulate passionately among collectors and enthusiasts.
For Rolex, no other watch in their collection better embodies this ethos than the humble and iconic Datejust. While some of Rolex's most famous watch collections are characterized by their continuous evolution and the implementation of radical design enhancements, the history and evolution of the Rolex Datejust is marked by consistency, and how this single watch has served as the backbone of Rolex's catalog since its introduction nearly three quarters of a century ago.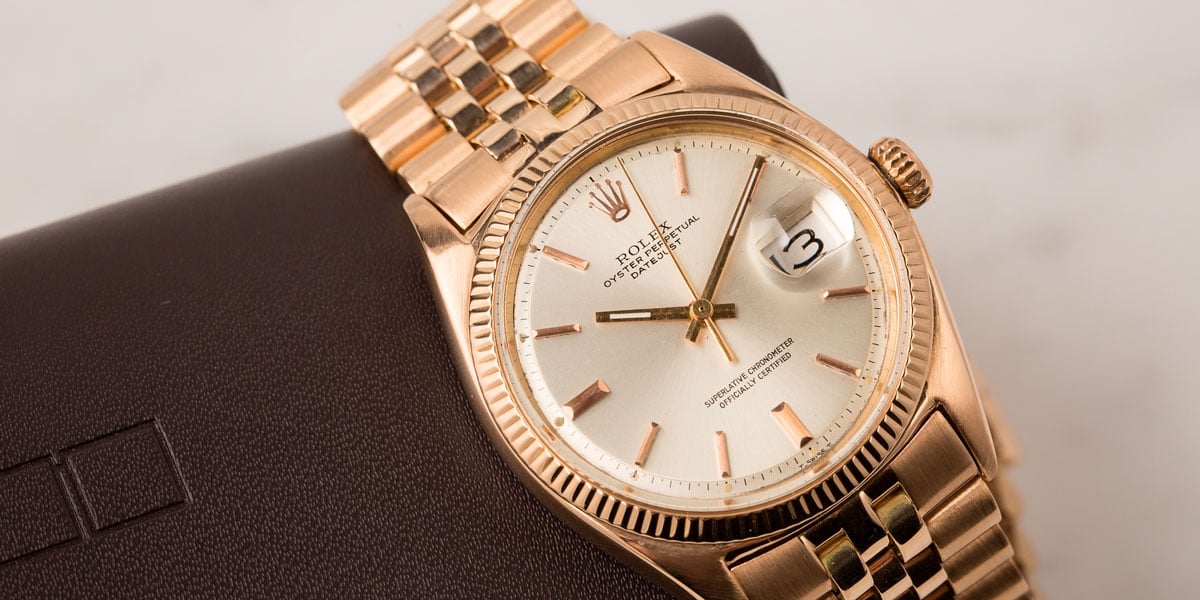 The Evolution of the Rolex Datejust
The very first Rolex Datejust made its debut in 1945 as a means to commemorate the company's 40th anniversary. At the time, the Rolex Datejust was the world's very first self-winding wristwatch to feature a date window that would automatically change over at midnight. Although this functionality may now seem rather commonplace, it was the Datejust that first introduced this feature, and forever set the standard for how a date complication on a wristwatch should function.
Since its initial introduction, the Rolex Datejust has remained in continuous production, and it has appeared with a wide selection of different case sizes, metal options, dials, bezels, and bracelets. Although the Datejust has constantly been evolving as Rolex refines and improves its design, the modern version of the Datejust is still very much the same watch that Rolex first unveiled to the public nearly three quarters of a century ago.
For more information on the history and evolution of the Rolex Datejust, check out our Rolex Datejust history page and be sure to watch the accompanying video, where we go over the entire history of the Rolex Datejust, from its introduction in 1945 (before it even received its "Datejust" name), all the way through the arrival of its most recent updates.