Let's be honest; you may not have heard of the watch brand Parmigiani Fleurier before. However that's okay because a decent number of people have not either. Yet, if you delve into the details of this Swiss haute horlogerie brand, there's plenty to discover. Founded by a master watch restorer, backed by a foundation funded by pharmaceutical fortunes, and part of a larger vertically integrated horology group, Parmigiani Fleurier is a niche high horology brand that is serious about its watchmaking. Join us as we outline the history of the independent Parmigiani Fleurier watch manufacture. 
The Origins of Parmigiani Fleurier
In the mid-1970s, smack in the middle of the Quartz Crisis, a young watchmaker named Michel Parmigiani opened a workshop to restore antique and vintage timepieces. His reputation quickly gained him an illustrious list of clients including Patek Philippe (who entrusted Michel Parmigiani to restore important pieces for its museum), Breguet, Vacheron Constantin, and others.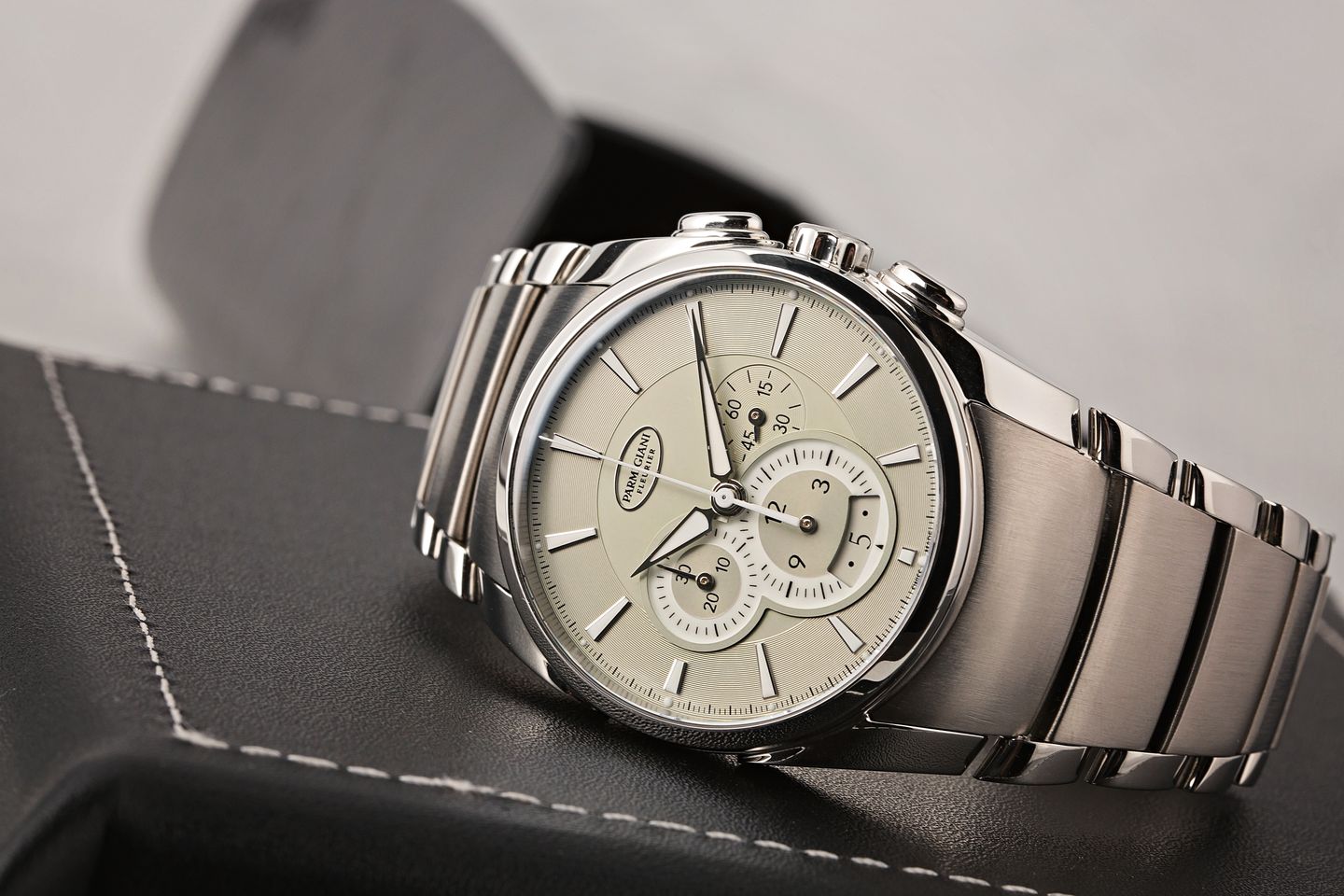 Another one of Michel Parmigiani's customers included the Sandoz Family Foundation (of Novartis Pharmaceuticals fame), founded by sculptor Edouard-Marcel Sandoz as an institution to promote Swiss entrepreneurship. The watch restorer was tasked to maintain the foundation's large collection of clocks and automata. 
This encounter proved to be significant, as it was due to the Sandoz Family Foundation's encouragement and investment dollars that paved the way for the birth of the Parmigiani Fleurier brand in 1996. Fleurier is a small town in Switzerland where the brand is headquartered. 
In 1999, three years after the founding of the brand, Parmigiani Fleurier presented its first watch in the form of the Toric QP Retrograde, a round watch with a highly decorative multi-step bezel. This was quickly followed by the Kalpa Hebdomadaire, which featured an unorthodox case silhouette somewhere in between a rectangle and a "tonneau" (aka barrel) case.
Today, the Toric and Kalpa collections continue to serve as the backbone of the Parmigiani Fleurier catalog.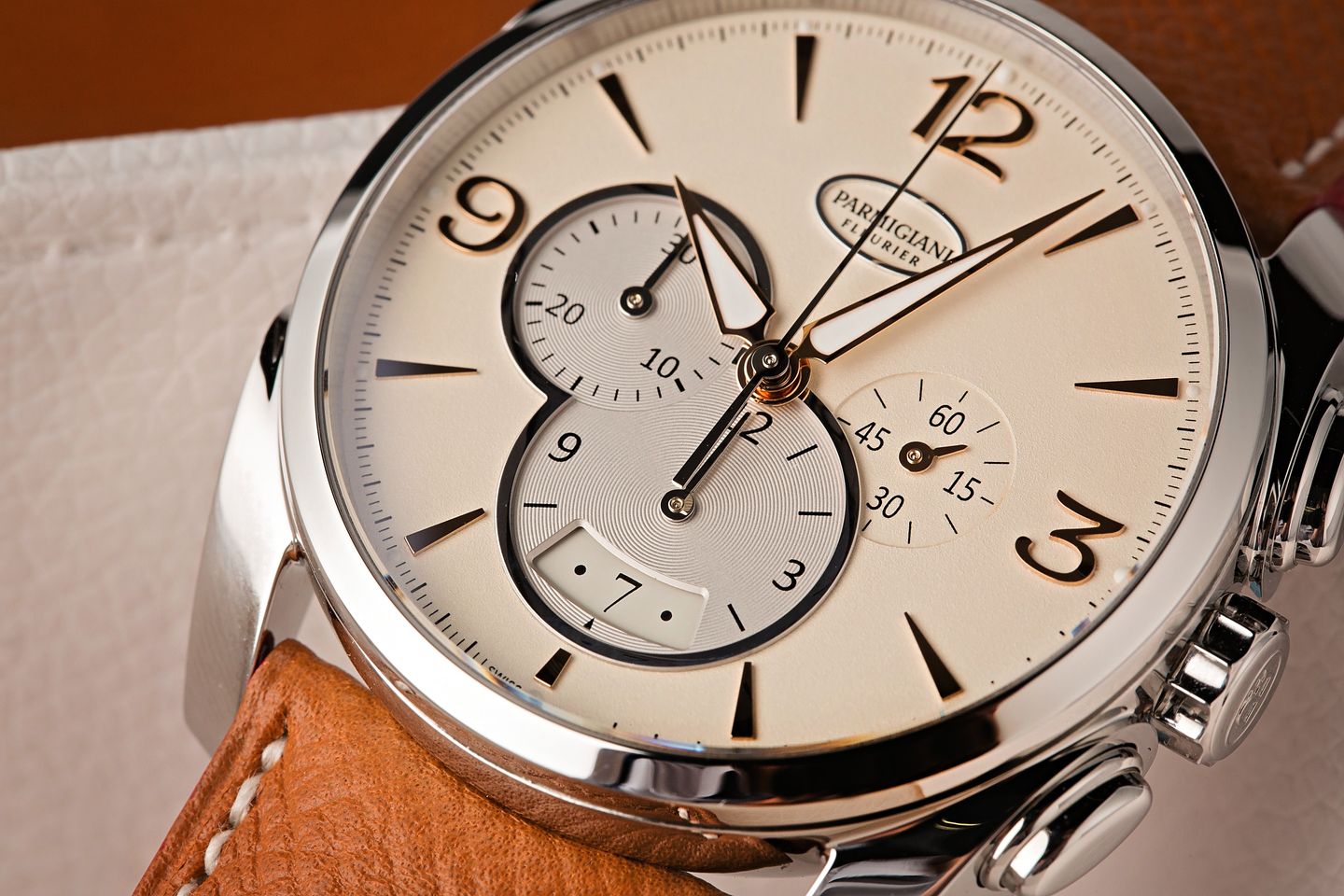 The Evolution of Parmigiani Fleurier to an Independent and Vertical Manufacture
We often speak about Rolex's structure as a vertically-integrated watch manufacturer, whereby almost all of the Swiss watchmaking giant's components are made in-house. Parmigiani Fleurier's structure is similar, albeit on a smaller scale. 
Thanks to the deep pockets of the Sandoz Family Foundation, Parmigiani Fleurier has benefitted from a slew of acquisitions that now allow the brand to make more than 90% of its watch parts in-house. It started in 2000, when the foundation purchased watch movement gear makers, MBBS and renamed it Atokalpa. The spending spree continued for the next five years with the acquisition of case makers Les Artisans Boîtiers, bar turning machine makers Elwin, movement makers Vaucher Manufacture Fleurier, and dial makers Quadrance et Habillage.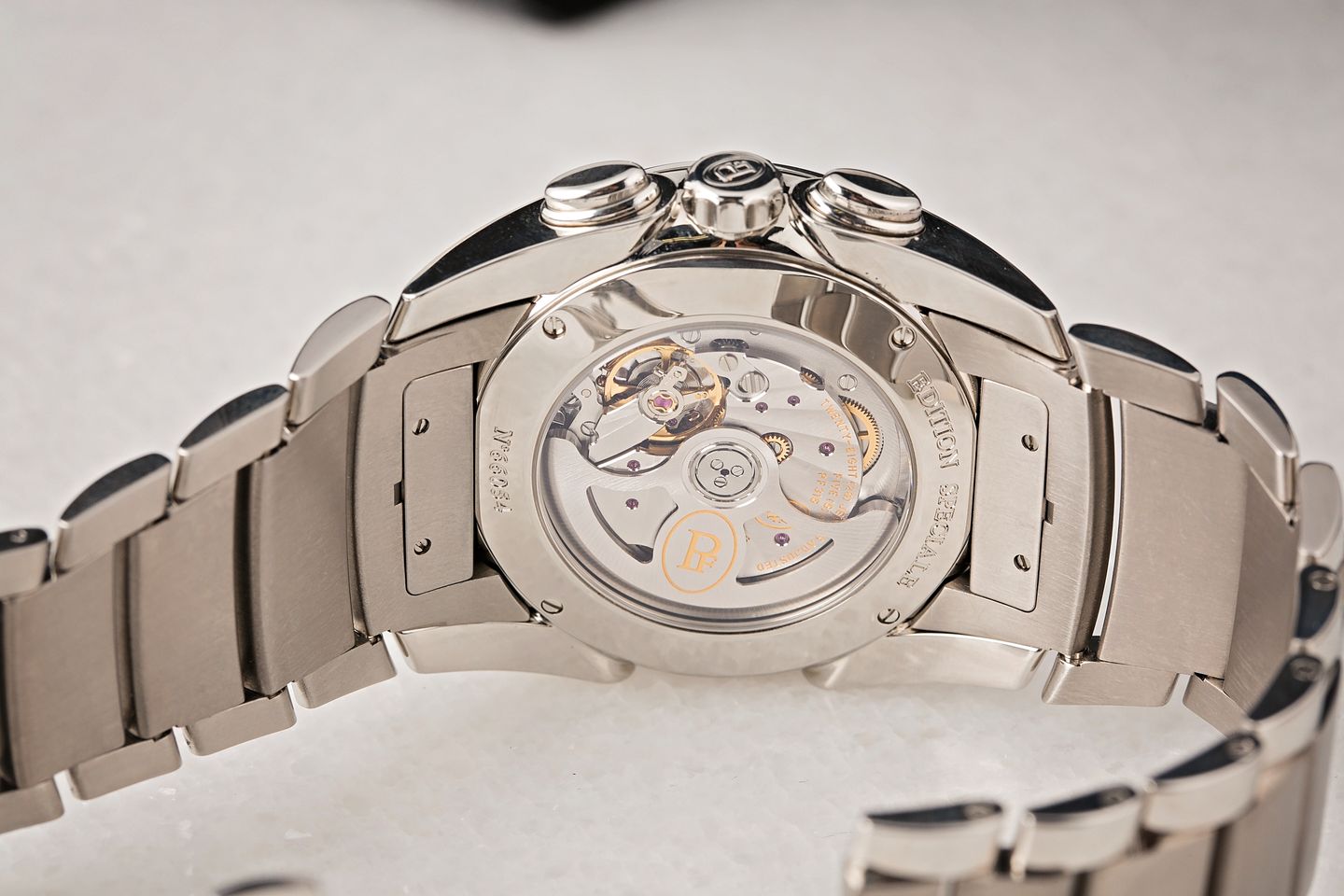 It's estimated that Parmigiani Fleurier now only outsources the production of sapphire crystals and some leather straps (notably made by Hermes). It has essentially become a self-sustaining watch brand because of the Sandoz Family Foundation's strategy of building a comprehensive supply chain. 
However, it's worth noting that since Parmigiani Fleurier produces watches on a relatively small scale, the Sandoz Family Foundation's Watchmaking Centre also supplies other Swiss watch brands with watchmaking components. 
Parmigiani Fleurier Today
While Parmigiani Fleurier does not often stray too far from its high horology roots fueled by complex movements and avant-garde designs, the brand does recognize the need for simpler watches and commercially-driven models that speak to a larger audience. 
As such, along with the Kalpa, Toric and high complications collection, Parmigiani Fleurier does also make pared down three-handers within the Tonda collection, as well as sporty motorsports-inspired chronographs within the Bugatti lineup. 
In just over two decades, Parmigiani Fleurier has flourished from one watch brand stemming from Michel Parmigiani's vision into a fully-fledged horology group ready for the future of Swiss watchmaking.