Rolex watch enthusiasts are familiar with the plethora of nicknames attached to certain models. Some are fitting, like the "Paul Newman" while others are quite unfortunate, like the "Smurf." Regardless of your thoughts on Rolex nicknames, they have been around a long time and it doesn't look like they're going anywhere anytime soon. One nickname that has stuck over the decades is the Rolex President – a watch that is officially known as the Rolex Day-Date. But did you know that Rolex's signature precious metal dress watch is also known as the Texas Timex? 
The Texas Timex
Texas native Lyndon B. Johnson served as the 36th president of the United States from 1963 to 1969. In Rolex collecting communities he is also known as the first U.S. President to wear the Rolex Day-Date watch publicly and it is presumed that he is the reason that the watch picked up the "Rolex President" nickname. In fact, Rolex published an advertisement in 1966 proclaiming that the Day-Date was "The President's Watch," no doubt alluding to President LBJ's timepiece choice.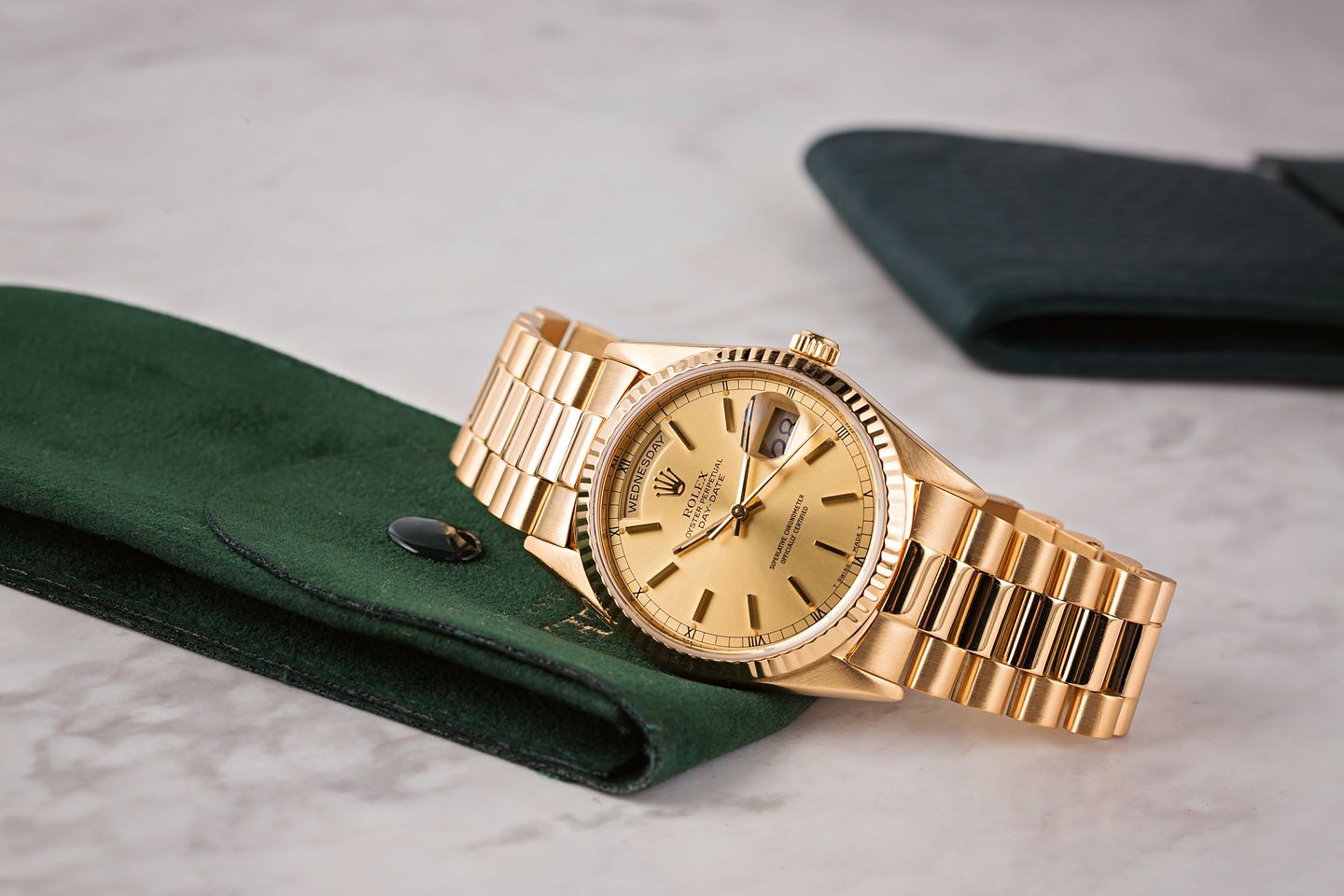 Fellow Texans became so enamored with the solid 18k yellow gold Rolex status watch that local jewelers couldn't keep up with demand and waitlists for the Day-Date began forming. Oil-producing Texas was flush with cash and the state's mantra of "Everything's Bigger in Texas" was just the right environment Rolex's flashiest watch to become the must-have timepiece. 
By the mid-1980s, more Rolex watches were sold in Texas than any other state in the country. In 1983, a yellow gold Rolex Day-Date started at $7,950 at retail. Yet despite the hefty price tag, the watch became so ubiquitous in certain circles that it was labeled as the Texas Timex. This is of course in reference to the inexpensive and common watch brand. The "Texas Timex" name soon expanded to refer to any solid yellow gold Rolex watch. 
The appeal of Rolex is still strong in Texas. In addition to being home to one of Rolex's own Service Centers (located in Dallas), the brand's official website lists 33 authorized retailers in the Lone Star State, including a stand-alone boutique in Houston. Only California surpasses it with 40 authorized retail locations present in the state.
If Texas had an official state watch, it would no doubt be a gold Rolex.