Let's be honest – just about every celebrity has a Rolex tucked neatly away in their jewelry drawer. It's just a right of passage to wealth and fame, isn't it? But, there are few celebrities who are loyal to the brand and can be spotted wearing one on the regular.
So here, we've come up with a (non-exhaustive) list of celebrity women who are often seen out and about Hollywood (and elsewhere) sporting a Rolex. But be warned, this list is much more than just dainty Lady-Datejust's – although, we admittedly do love a Lady-Datejust. Just believe us when we say some of the watches on this list are going to surprise you!
Ellen Degeneres
Her Rolex: Gold GMT-Master, Cosmograph Daytona, Yacht-Master, Day-Date and probably a whole lot more.
They don't call her the Hollywood queen of watches for nothing. Ellen famously sports a watch daily — with eagle-eyed fans always on the lookout for today's timepiece on her show. Quite often, that watch is a Rolex, everything from a sporty Cosmograph Daytona or Yacht-Master to a totally regal Day-Date. She's got a thing for Everose, too — both her Day-Date and Yacht-Master are outfitted with the signature alloy and feature black dials.
Chiara Ferragni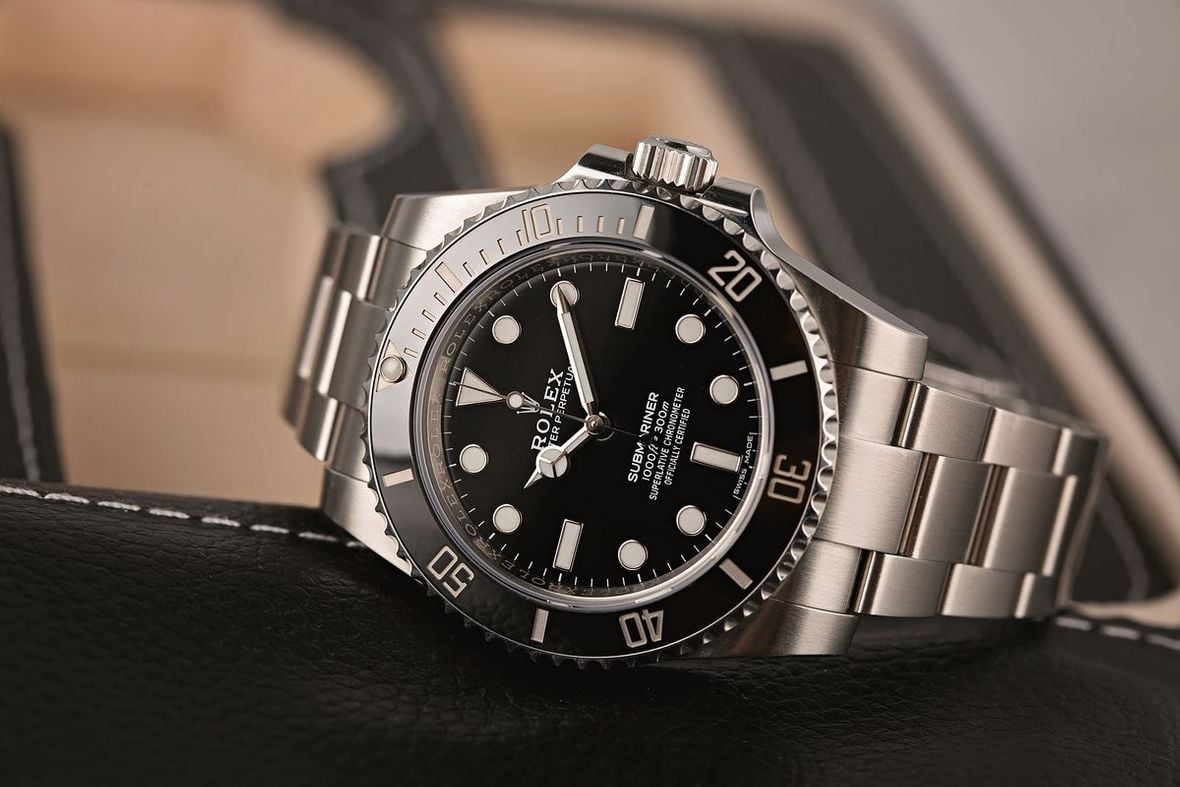 Her Rolex: Submariner, GMT-Master, Daytona and probably many more, including what she shares with hubby Fedes
The Italian blogger turned fashion-mogul boasts a jewelry drawer – who are we kidding, closet – that any woman would love to raid. But, her watch collection is particularly desirable. For a while, talk of the town was her customized 40mm stainless steel Rolex Submariner Date with a pink dial and ceramic bezel. But, she's often seen stacking her yellow gold Daytona or her two-tone blue bezel and blue dial Submariner with diamonds and a slew of Cartier bracelets. She also has an Everose Rootbeer GMT-Master that we absolutely drool over every time she straps it on.

Jennifer Aniston
Her Rolex: Lady Datejust, Day-Date President, Milgauss
Jennifer Aniston is Hollywood royalty – but if you ever had any doubts, just look at how often she's seen wearing the 'crown' of the luxury watch world. The 'Friends' star has been spotted wearing her dainty Lady Datejust here and there, but she's most well-known for wearing larger Rolex timepieces. Famously, she sports a black, DLC coated, 40mm Milgauss, which by anyone's standard is rare and totally cool. We love her even more for surprising the world with this one.

Rihanna
Her Rolex: President, Datejust
Rihanna for President! Well, not really, but the musician, makeup and fashion mogul does own multiple Rolex Day-Date President watches – the watch worn and adored by world leaders. That's pretty fitting since she seems to be set for world domination with all her businesses. Rihanna often wears her yellow gold and Everose Rolex President watch. But, you'll also see her wearing a two-tone Datejust with a mother of pearl and diamond dial. Nothing less than fabulous.

Sofia Vergara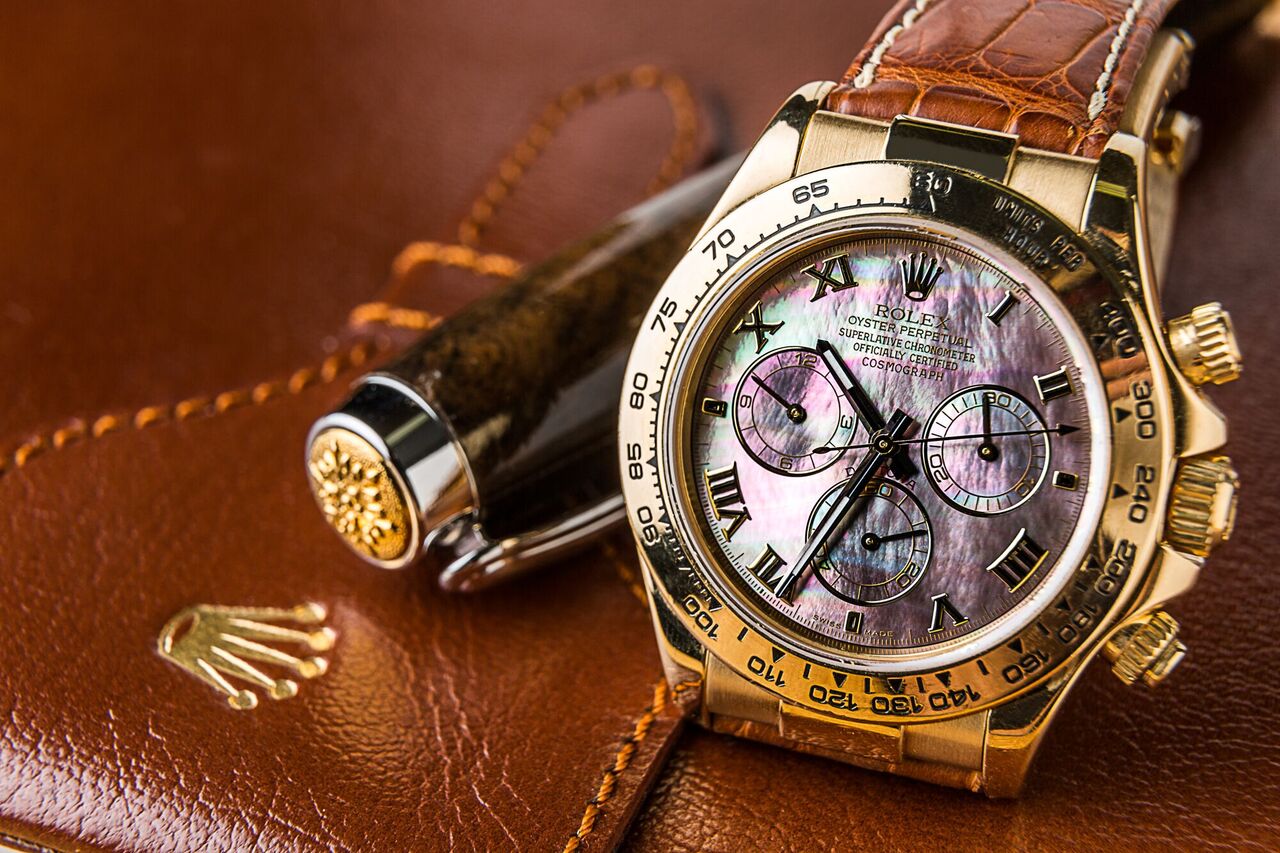 Her Rolex: Cosmograph Daytona
One of the most striking beauties in Hollywood, nothing wears Sofia Vergara, she wears it. The same goes for each and every Rolex she straps on – they're simply her accessory. The highest-paid actress on TV for 7 years in a row, it's no wonder the model turned actress has been able to curate quite the collection, including three Rolex Cosmograph Daytona's. So far we've counted two yellow gold Daytonas, one with a black mother of pearl dial, the other with a black Paul Newman tribute dial with black white and red coloring. She also has an Everose Daytona with a pink dial. Would you really expect her to wear anything less from her?

Victoria Beckham
Her Rolex: Stella Dial Datejust, Daytona, President
The girl band singer-turned clothing and makeup magnate has been collecting Rolex for years – easily curating one of the biggest collections featured here today. Over the years, we've seen Posh wear everything from an Everose Daytona to a yellow gold President with a champagne dial. But, one of her best pieces has to be her vintage yellow gold Rolex Datejust with a 'Stella' green dial. Watch collectors collectively drool over this watch – and it's easy to see why!

Jennifer Lopez
Her Rolex: 60th Anniversary Day-Date President
Whether she's up on stage or gracing the silver screen, J-Lo is shining bright and turning heads. So, it only makes sense that this Hollywood starlet only wears the best of the best, especially when it comes to her watches. Recently, she's been seen wearing her 40mm, white gold, anniversary edition Day-Date. Released for the President's 60th anniversary, the white gold alloy is incredibly rare. It also features an olive green dial – a nod to the company's heritage and signature color. All around perfection, just like Jenny from the block.

Emily Ratajowski
Her Rolex: Day-Date President
Model Emily Ratajowski may wear a President like many of her peers here, but hers is probably the most unique. Featuring a red and black ombre dial, with red radiating at the center and diamond hour markers, her vintage yellow gold Day-Date is easily one of the hottest watches on this list. An avid art collector, it makes sense she'd be drawn to something so striking. She also has a yellow gold President with a black dial in her rotation, too.

Cardi B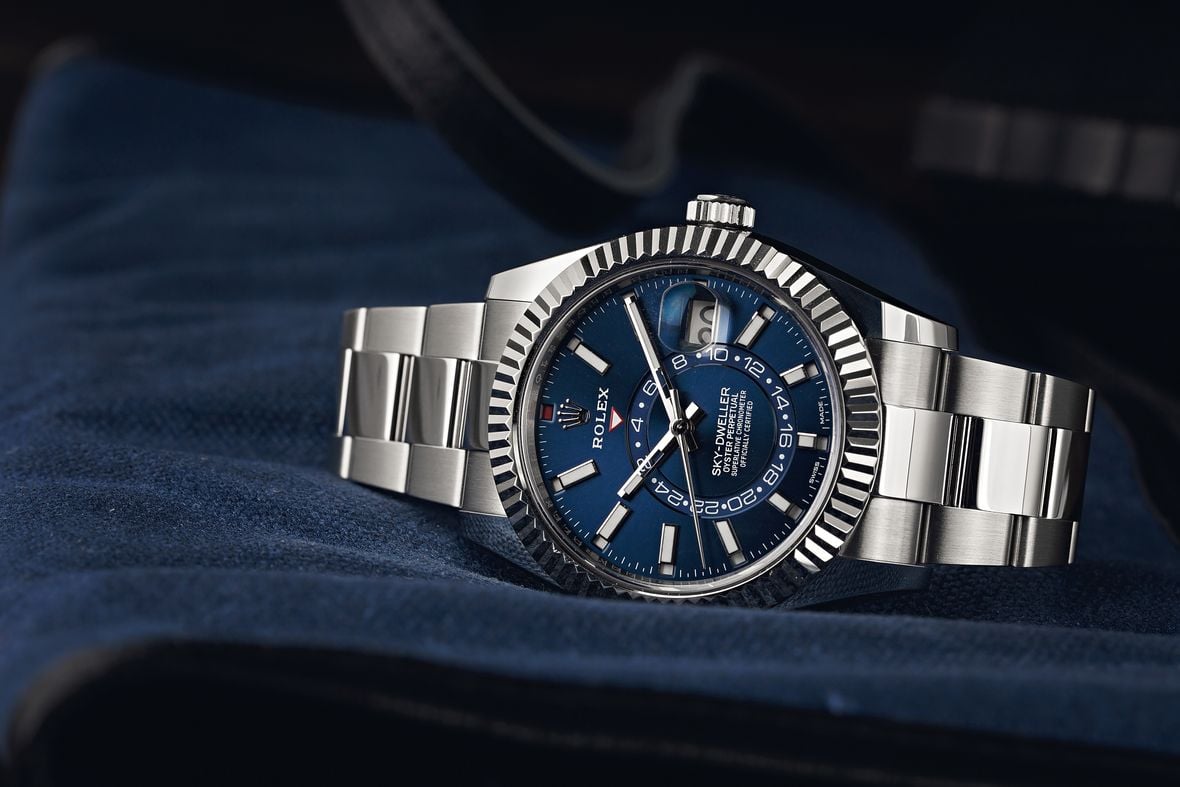 Her Rolex: Sky-Dweller, President
We all love rapper Cardi B's music and funny quips, but watch collectors have also loved watching her collection grow and evolve over the years. A big fan of iced-out watches, one that turned a lot of heads was her after-market diamond bezel Rolex Sky-Dweller. This awesome watch is already one of Rolex's most impressive since it boasts their most complicated movement – so the addition of diamonds just takes it totally over the top. Cardi also wears a yellow gold Day-Date President.

Jennifer Garner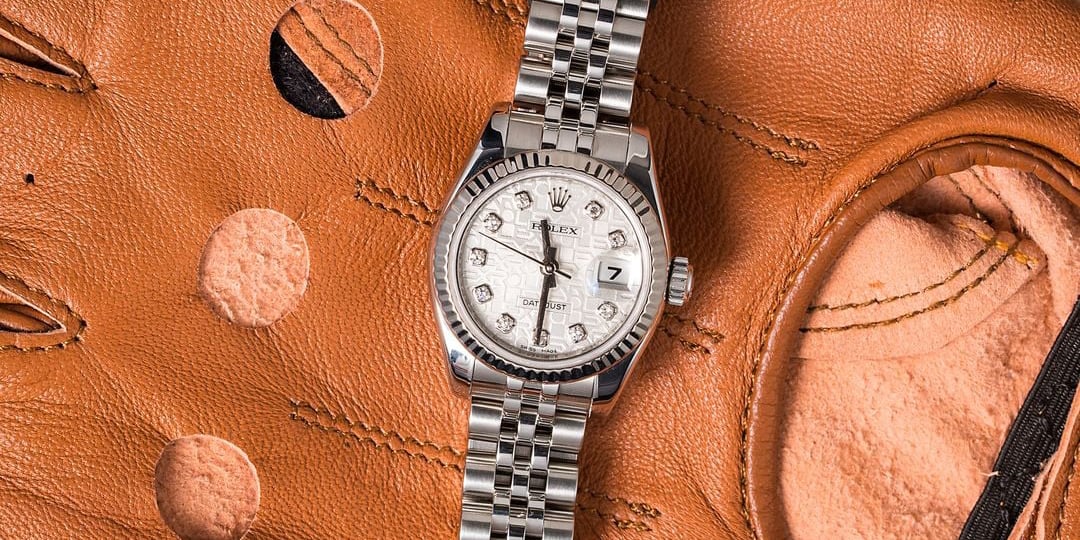 Her Rolex: Lady-Datejust, Day-Date President
Jenn Garner is also a fan of the Rolex Day-Date President, and her watch of choice is a great opportunity to make a distinction. One of Garner's favorite watches is her yellow gold and diamond dial Lady-Datejust with a President bracelet. Technically, this distinction makes the watch a Lady-President – although, you'll notice the dial still says 'Datejust,' which is where the confusion lies. Anyways, the mega-star actress is also well-known for wearing her Day-Date President, too. Clocking in at 36mm, this and her 28mm Lady-Datejust definitely show her affinity for Rolex's more refined sizes.

Ina Garten
Her Rolex: Lady-Datejust
America's cookbook queen wears a Lady-Datejust – who knew! But, we can't say we're surprised. The petite, beautiful and tried-and-true Lady-Datejust could easily put up with the daily wear and tear of gardening and cooking that Ina probably puts it through. Plus, she won't need to change out of it when she hosts dinner later that night. Ina wears a 28mm two-tone version with a Jubilee bracelet – so effortlessly elegant, just like herself.

Lindsay Lohan
Her Rolex: Datejust, President, GMT-Master II
Actress Lindsay Lohan is one of Hollywood's most avid Rolex collectors — whether you look at men or women. Over the years, we've seen her sport everything from a classic stainless steel and blue dial 36mm Datejust to a glam yellow gold Day-Date President. She also loves to wear her two-tone, 40mm Rolesor Submariner that has a blue dial and blue bezel. She even owns a 'Batman' GMT-Master II 'Batman,' which clocks in at 40mm and boasts a beautiful Jubilee bracelet. We'd love to get a look at everything else in her collection, too!

Charlize Theron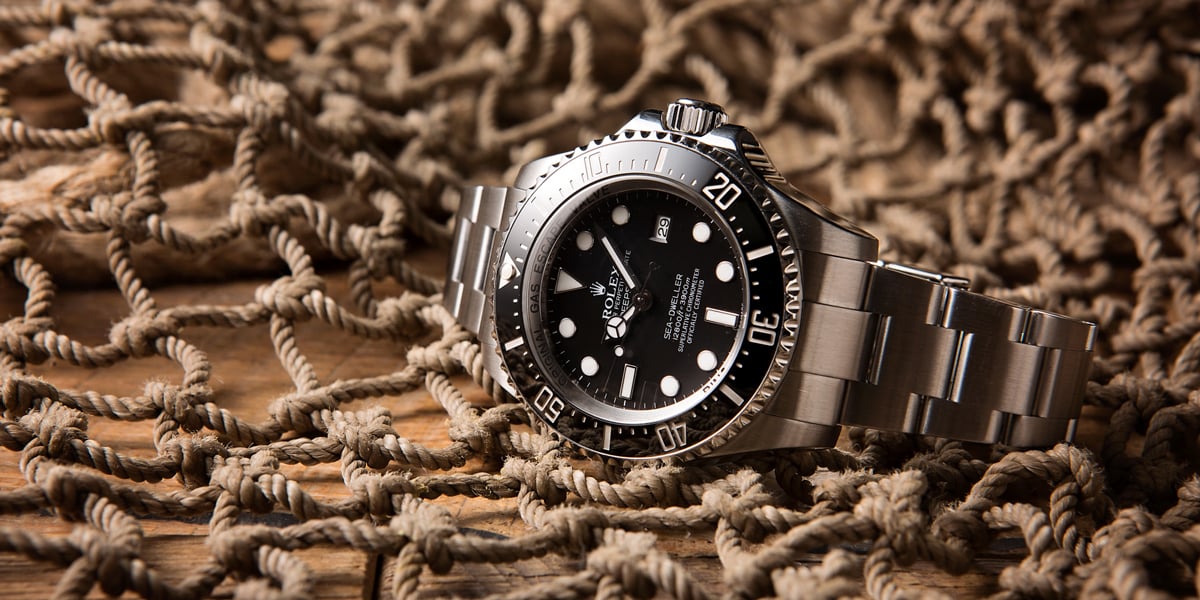 Her Rolex: Sea-Dweller Deepsea, Datejust, Day-Date President
The Academy Award-winning actress and film producer is a well-known Rolex aficionado, boasting a collection that even includes a massive, 44m Rolex Sea-Dweller Deepsea. Quite the statement! Unsurprisingly, Charlize wears the watch (with a black dial and bezel) effortlessly. But, her collection also includes a classic 36mm Datejust as well as a yellow gold Day-Date President — which, this far into our list, seems to be quite a Hollywood staple.

Sharon Stone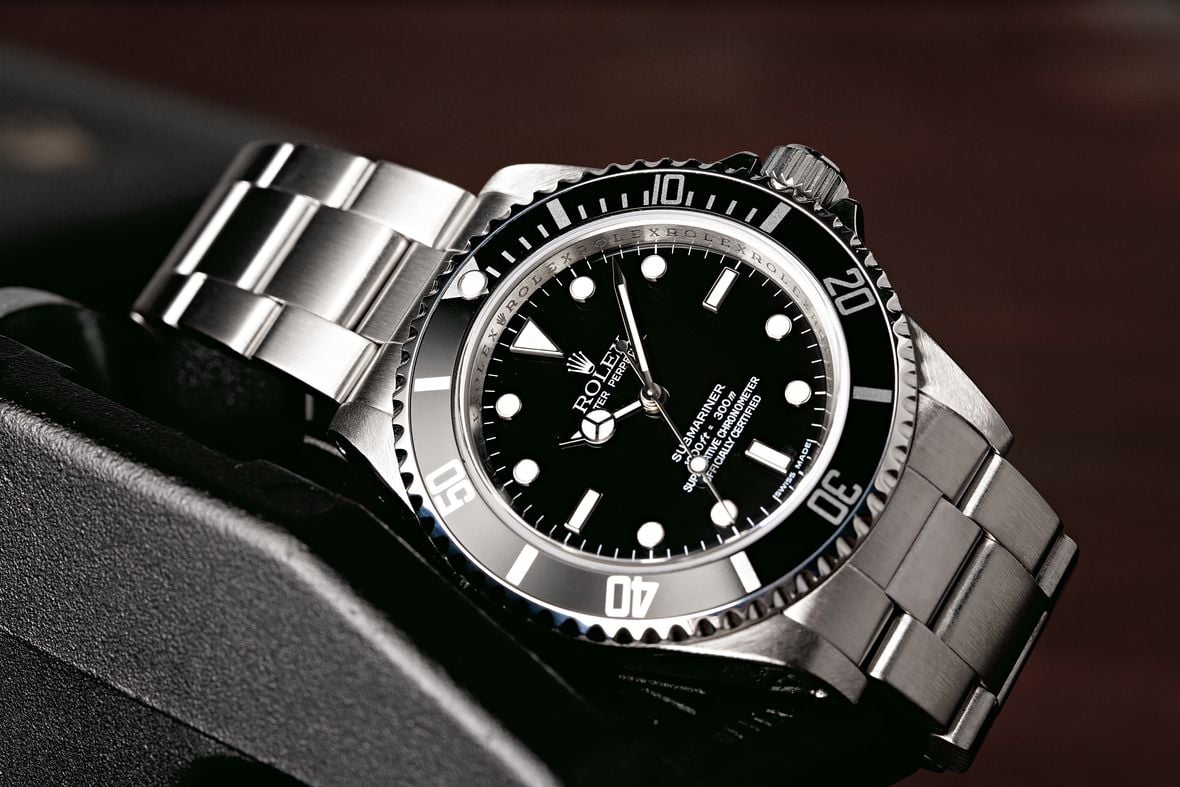 Her Rolex: Submariner
Sharon Stone has been wearing a Rolex Submariner much longer than the current trend of women wearing men's watches – so should we call her the ultimate trendsetter? Either way, you look at it, Sharon has owned this look from the minute she started sporting it. Her black dial and black bezeled stainless steel watch being a staple in her wardrobe.

Sandra Bullock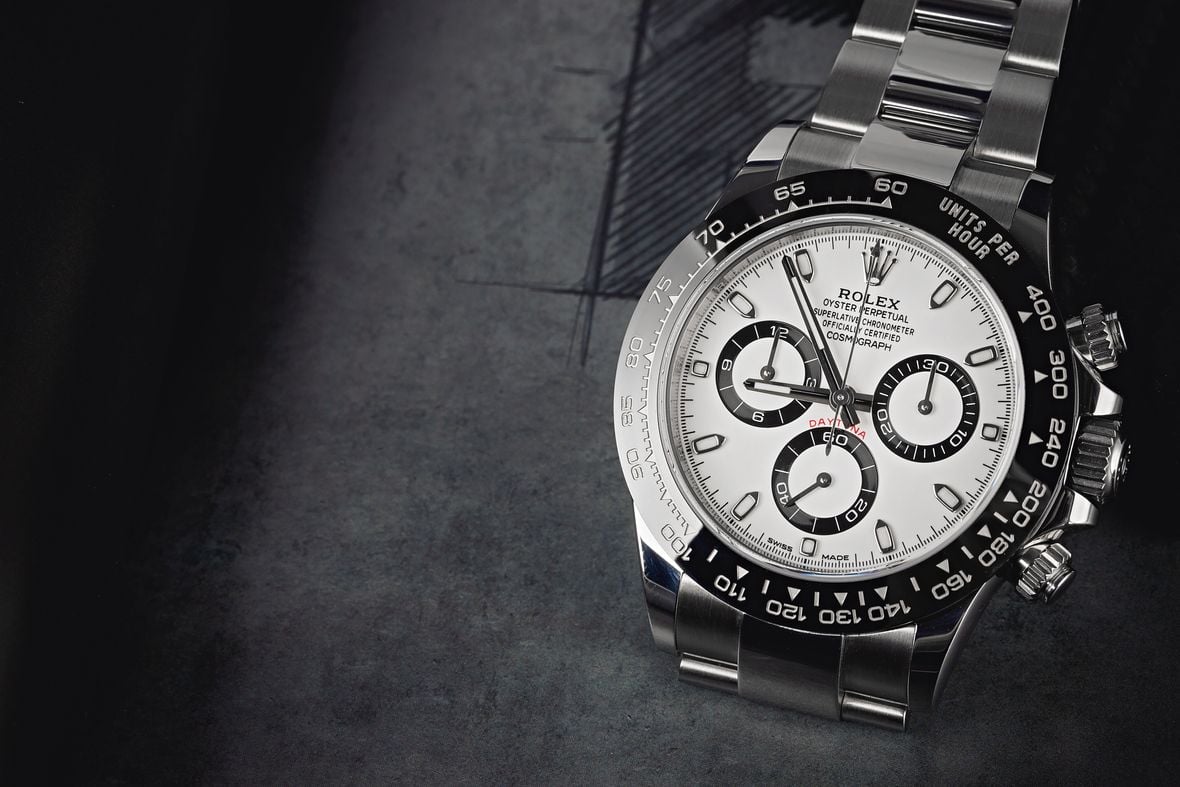 Her Rolex: Daytona
Sanda Bullock seems like one of those celebrities you could actually be friends with, doesn't she? And her choice of Rolex confirms that. Often wearing an 'understated' 904L stainless steel Cosmograph Daytona with a white dial, this watch allows her to be totally approachable while still flexing. She even wears it casually — with the 40mm watch and Oyster bracelet hanging a little loose.