Anyone with even a passing interest in fashion is almost certainly familiar with the Los Angeles-based retailer Revolve. Founded in 2003, Revolve has quickly grown to prominence within the industry, and the next-generation retailer is now a premium lifestyle brand and the internet's go-to source for fashion inspiration and discovery.
Bob's Watches is proud to announce that we are partnering with the fashion experts at Revolve to put together a specially curated Capsule Collection of luxury watches that will be available to Revolve customers at special prices. Excited yet? Read on to get the full scoop!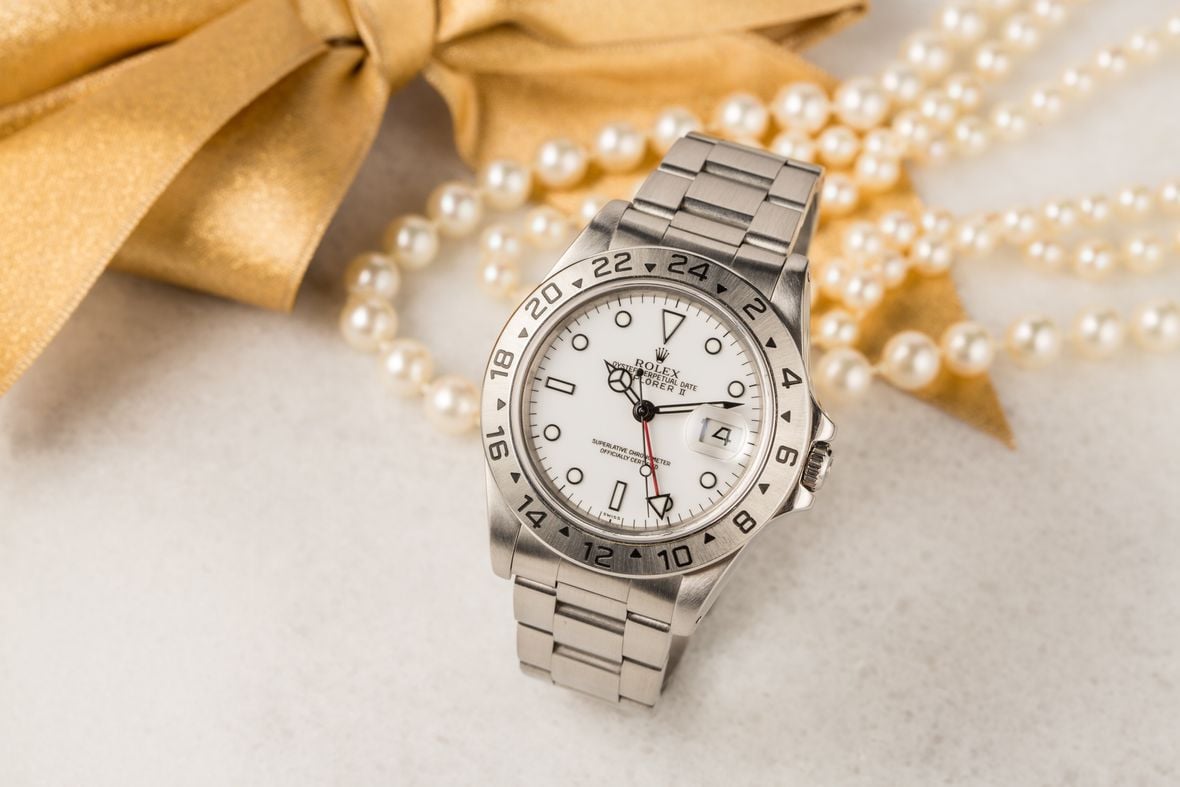 Revolve X Bob's Watches Capsule Collection
Revolve isn't just an online retailer; the company is a dynamic platform that connects a deeply engaged community of millions of individuals who all share a passion for apparel, accessories, and the world of fashion. Revolve is an industry-leading authority when it comes to contemporary style, and millions of people all over the world use the company's digital platform to discover new designers and trends.
To help you find the perfect timepiece for your next look, we have partnered with the team at Revolve to create a curated collection of 17 stunning luxury watches that are perfectly on-point for today's fashion-focused buyer.
Selected by Revolve Fashion Experts
Each one of the 17 luxury timepieces that make up the Revolve X Bob's Watches Capsule Collection was hand-selected by Revolve's team of fashion experts. From iconic sports watches to minimalist vintage classics, there is a bit of something for everyone in the collection, and every single one is guaranteed to integrate flawlessly into your wardrobe.
Collection Highlights
Every single one of these 15 luxury watches is an absolute stunner and will make a worthwhile addition to any serious collection. Alternatively, they can also easily be that "one good watch" that a person owns and wears every day for the rest of their life. With that in mind, below are three of our favorites.
Rolex Daytona 116520
Originally designed for the world of automotive racing but now universally regarded as one of the most famous, desirable, and instantly-recognizable luxury timepieces in existence, the Rolex Daytona is a watch that truly needs no introduction. The reference 116520 is the stainless steel model from the previous generation with in-house automatic movements, and this track-ready classic holds the distinction of being the very last Rolex Daytona model to feature a matching stainless steel tachymeter bezel.
Rolex GMT-Master II 16710 – "Pepsi"
A stainless steel sports watch with a red and blue bezel is an iconic style within the greater luxury watch industry, and the Rolex GMT-Master is the one that started it all. First appearing on the inaugural GMT-Master from the 1950s, the red and blue "Pepsi" bezel has become a hallmark trait of Rolex's travel watch collection and it is imitated by countless brands all over the globe. The reference 16710 represents the final evolution of the previous generation of GMT-Master II watches and it is a favorite among many collectors for being the last model to feature an aluminum bezel insert and traditional case proportions.
Rolex Day-Date 1803
Without a doubt, the Rolex Day-Date is the world's most iconic gold watch. Only ever constructed from solid precious metals (either 18k gold or platinum), the Day-Date has been Rolex's flagship collection of timepieces since it was first launched way back in 1956. The reference 1803 is a vintage Day-Date model that is characterized by its acrylic crystal and "pie-pan" dial, which provide this timeless gold watch with an unmistakably vintage overall aesthetic.
Limited Availability
The Revolve X Bob's Watches Capsule Collection contains a total of just 15 watches, so availability will be extremely limited. The key detail here is that there's only one example of each watch. Once that particular watch sells, it will be gone for good and off to the home of its new owner, so if one catches your eye, it is best to act quickly.
Lastly, since Bob's Watches is providing all of the watches for this specially curated Capsule Collection, all of them come with our full one-year warranty, free insured overnight shipping, and our lifetime authenticity guarantee!