Talking about watches and inspiration can spawn some pretty interesting debates, and for good reason – especially in the dive watch category. Of course, early dive watches weren't "inspired by" anything; dive watches were tools created with a very distinct purpose. That said, as the years went on and the dive watch category moved away from practical utility towards desirable daily-wearers, design inspiration soon came into play. Today we're looking at luxury watches inspired by the ocean, and digging into the stories behind the creation of each piece and how they relate to the big blue beyond.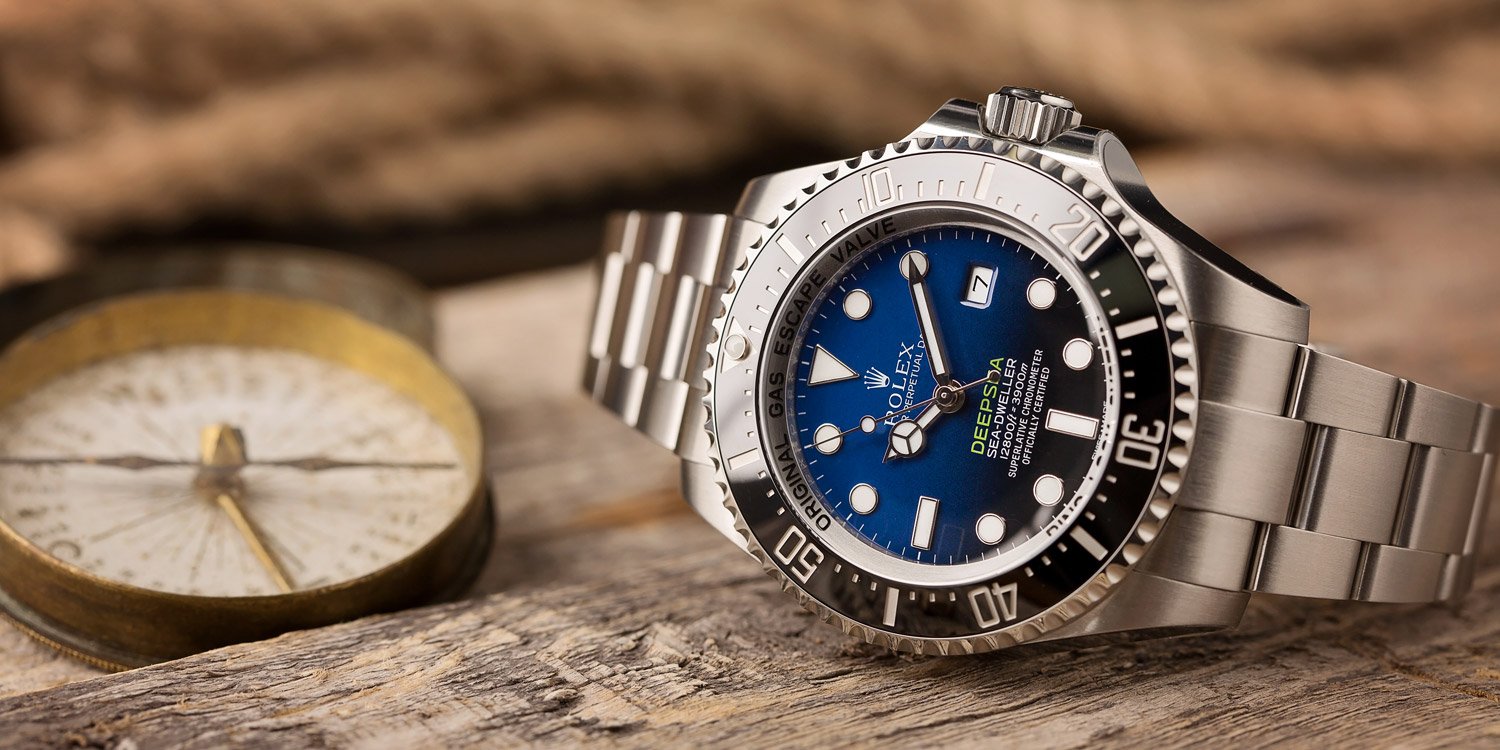 Rolex Deepsea Sea-Dweller 116660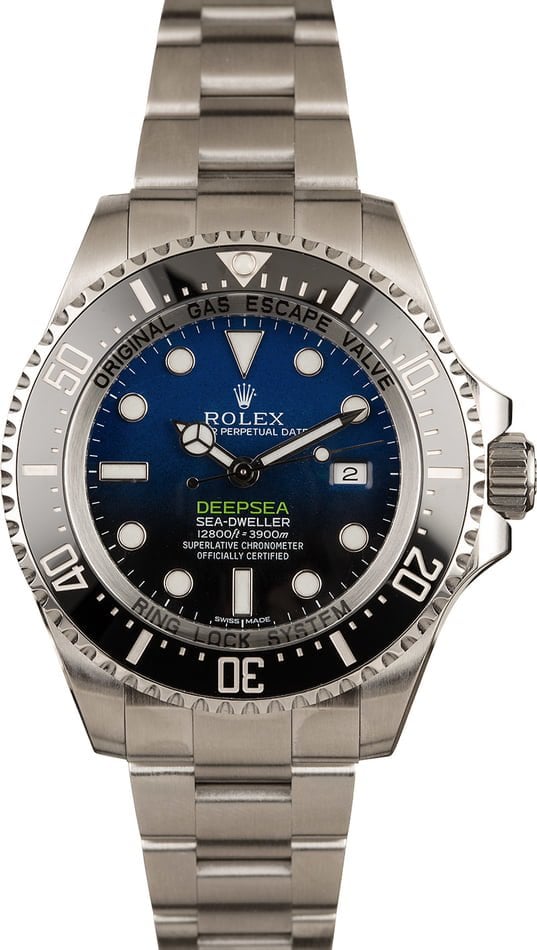 As mentioned above, there is no reason to go into a Rolex Submariner history lesson here; however, the Rolex Sea-Dweller Deepsea with D-Blue dial (a variant of the original Deepsea that was first unveiled in 2008) has a very distinct connection to our world's deepest waters.
The origins of this piece come from Rolex's involvement in (read: sponsorship of) James Cameron's deep dive into the Mariana Trench. Though not limited in production, the piece is commemorative of the 2012 dive, and features a gradient blue to black dial that mimics the loss of light as one descends into the ocean's depths. Additionally, the green chosen for the DEEPSEA text on its dial is matched to the color of Cameron's Deepsea Challenger Submarine that took a prototype Rolex watch all the way down into the trench affixed to one of its robotic arms.
IWC Aquatimer Cousteau Models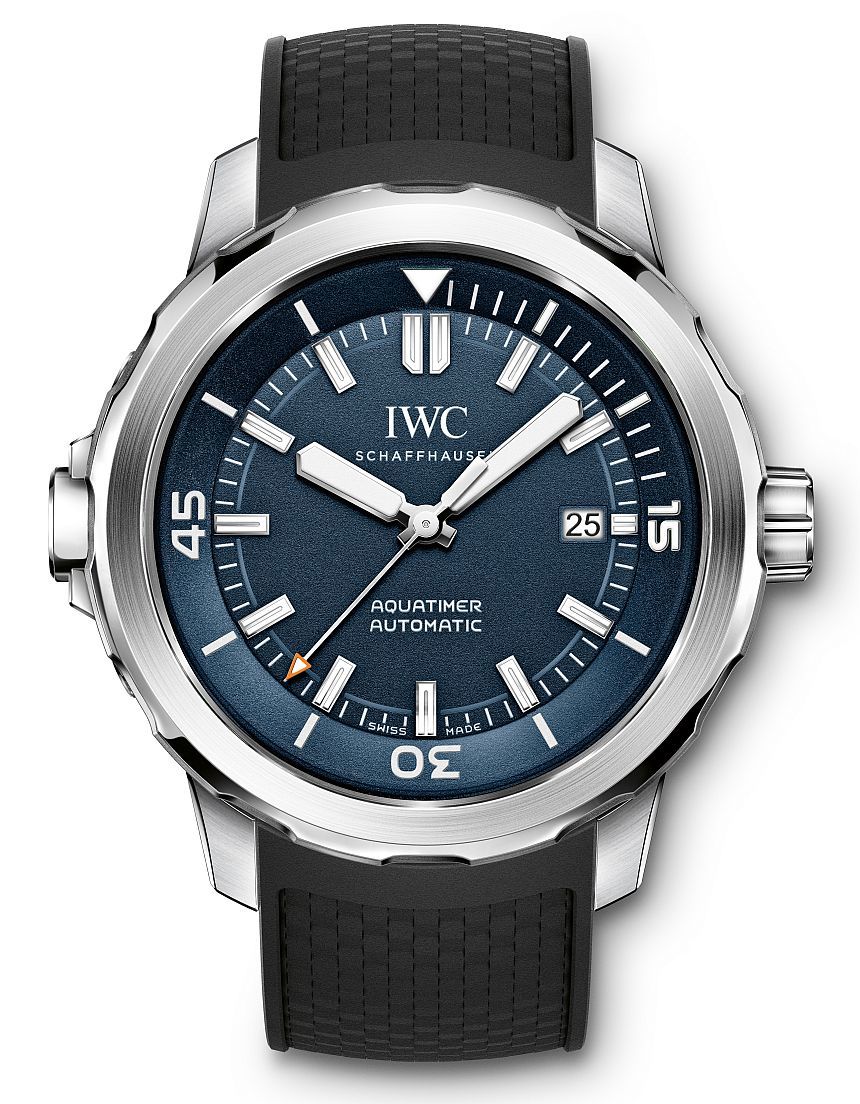 The legacy of Jacques-Yves Cousteau is unparalleled in the world of underwater exploration, and many years ago (back in 2004 to be precise), IWC decided to become a partner of the Cousteau Society – a non-profit organization looking to continue the initiatives set out by Jacques-Yves several decades prior. From the onset of the partnership, IWC has included special limited-edition Aquatimer models in their collections, with a portion of the proceeds of each watch headed towards the organization.
Of their bigger undertakings, Cousteau's famed research vessel (named 'Calypso') was raised from the sea floor after sinking on account of an incident in Singapore in 1996. Progress on Calypso has been slow-going, and a fire on the ship while docked in Turkey two years ago has slowed things further. Naturally, there are rumors swirling that a redesign of the IWC Aquatimer line across the board will appear in conjunction with the vessel's unveiling.
Oris ProDiver Chronograph
Sticking with undersea operations, the Oris ProDiver collection is an interesting one, given that Oris is one of the few watch companies that remains actively engaged in dealings with commercial divers. More specifically, Roman Frischknecht is a commercial diver that has been an Oris ambassador for some time, and rather than simply being an ambassador in name, Roman has played a crucial role in the development of the ProDiver collection ahead of its launch in 2009.
It was his insight that led to the creation of the brand's bezel locking system, known as a Rotation Safety System. Given the level of safety and security protocols involved in his line of work, Roman knew that if he was to be using a conventional dive watch in a modern dive environment, there could be absolutely no room for error, thus a locking mechanism (as seen in other divers like the Omega Ploprof, among others) would be mandatory.
Rolex Yacht-Master II
Although the roots of the Yacht-Master II relate to activities on the water's surface rather than deep below, its unique functionality is perfectly suited to this category. After all, the Rolex Yacht-Master II is what is often referred to as yachting timer – a countdown chronograph that can be used to properly measure the start time of a regatta, also known as a sailing race.
Arguably the most complex watch in the present Rolex collection, the Yacht-Master II uses an interesting combination of bezel position, crown position, and pusher action in order to set its countdown duration between 1 and 10 minutes, with the chronograph capable of flyback (or fly-forward) functionality to the pre-set time with a single activation of its lower pusher. While many Yacht-Master II wearers are unlikely to ever use this highly specific function for its actual intended purpose. being able to run a countdown like this isn't shy on practical daily-life applications… grilling timer, anyone?