Part of what drives much of Rolex's success today is its brand power and smart marketing techniques. While many collectors in-the-know also appreciate the brand for its rock-solid movements and impeccable construction, many also seek Rolex watches for their prominence in the media and association with class and high-style. Among the most iconic and sought-after models in the brand's catalog is the Rolex Datejust. This style guide will explore the most notable famous Datejust wearers.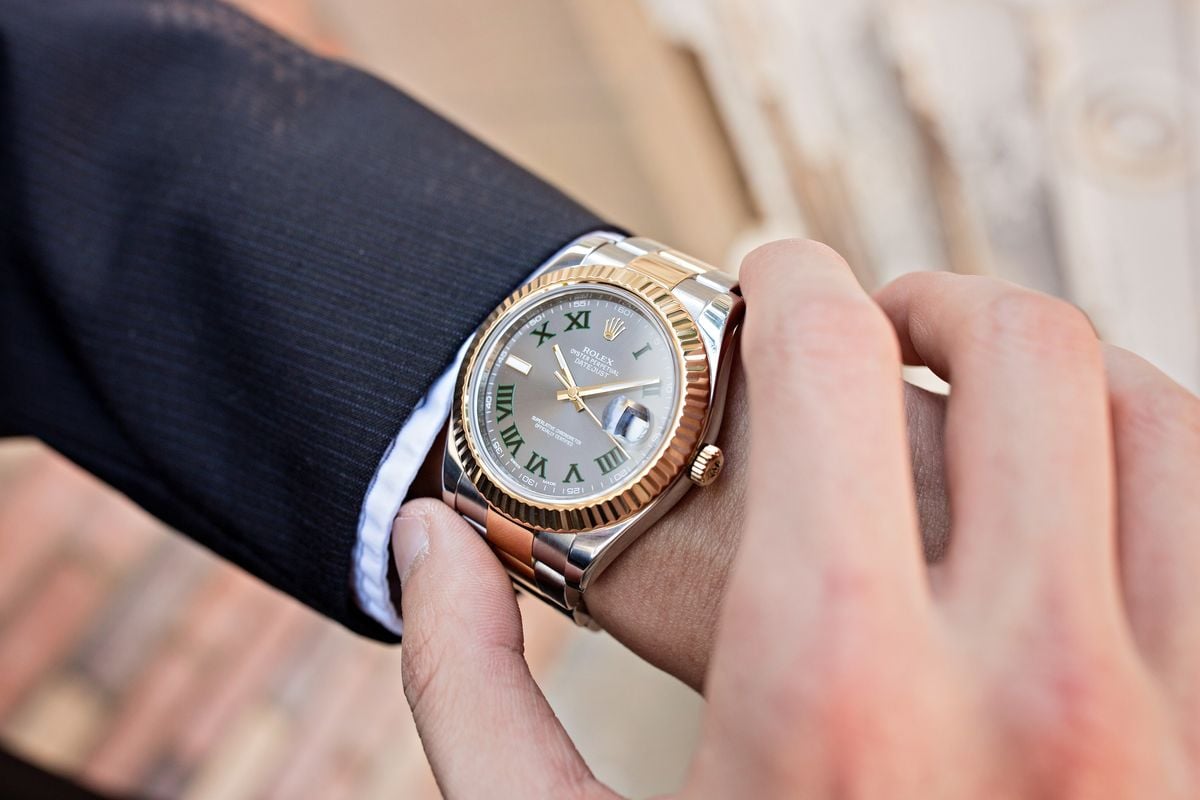 Daniel Craig
Daniel Craig has been spotted wearing a Rolex on his wrist on multiple occasions, which might seem a bit curious to some since he also portrays James Bond, who is currently associated with Omega. Along with a number of grail-worthy vintage references, one of his go-to watches is the classic Rolex Datejust, which he owns in all-steel. Considering that James Bond creator Ian Fleming wore a Rolex Explorer and that early films featured several different Rolex models (most notably the ref. 6538 "Big Crown" Submariner), it isn't totally out of the question to see a Bond actor wearing a Rolex in their normal lives. In fact, Craig can frequently be spotted wearing a variety of different Rolex watches, including a stunning vintage Daytona 6263, an Explorer II 1655, and (of course) a classic stainless steel Submariner.
David Beckham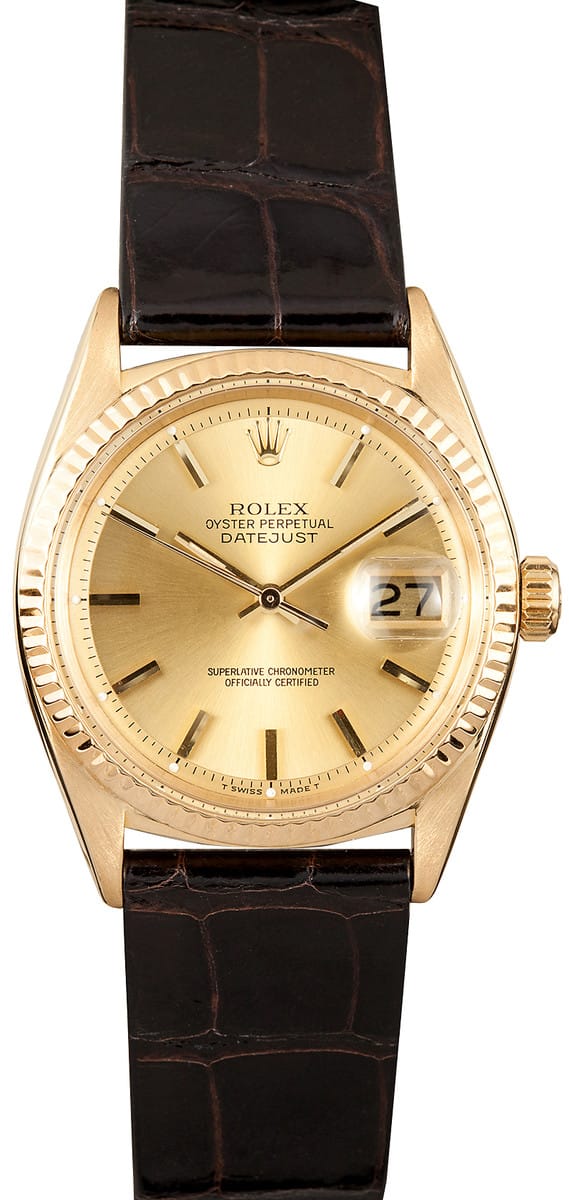 It's no secret that David Beckham loves watches. He can frequently be spotted with a luxury timepiece on his wrist and has served as a brand ambassador for some of the industry's most recognizable companies, including Breitling and Tudor. While we can only assume that his collection is very extensive, the retired soccer player has also been spotted wearing a few classic Rolexes on his wrist, such as a solid gold vintage Rolex Datejust. Regardless of wealth or social standing, the Datejust is an absolute classic that is beloved by many. Beckham has been spotted on a few occasions wearing his on a black leather strap.
Jennifer Anniston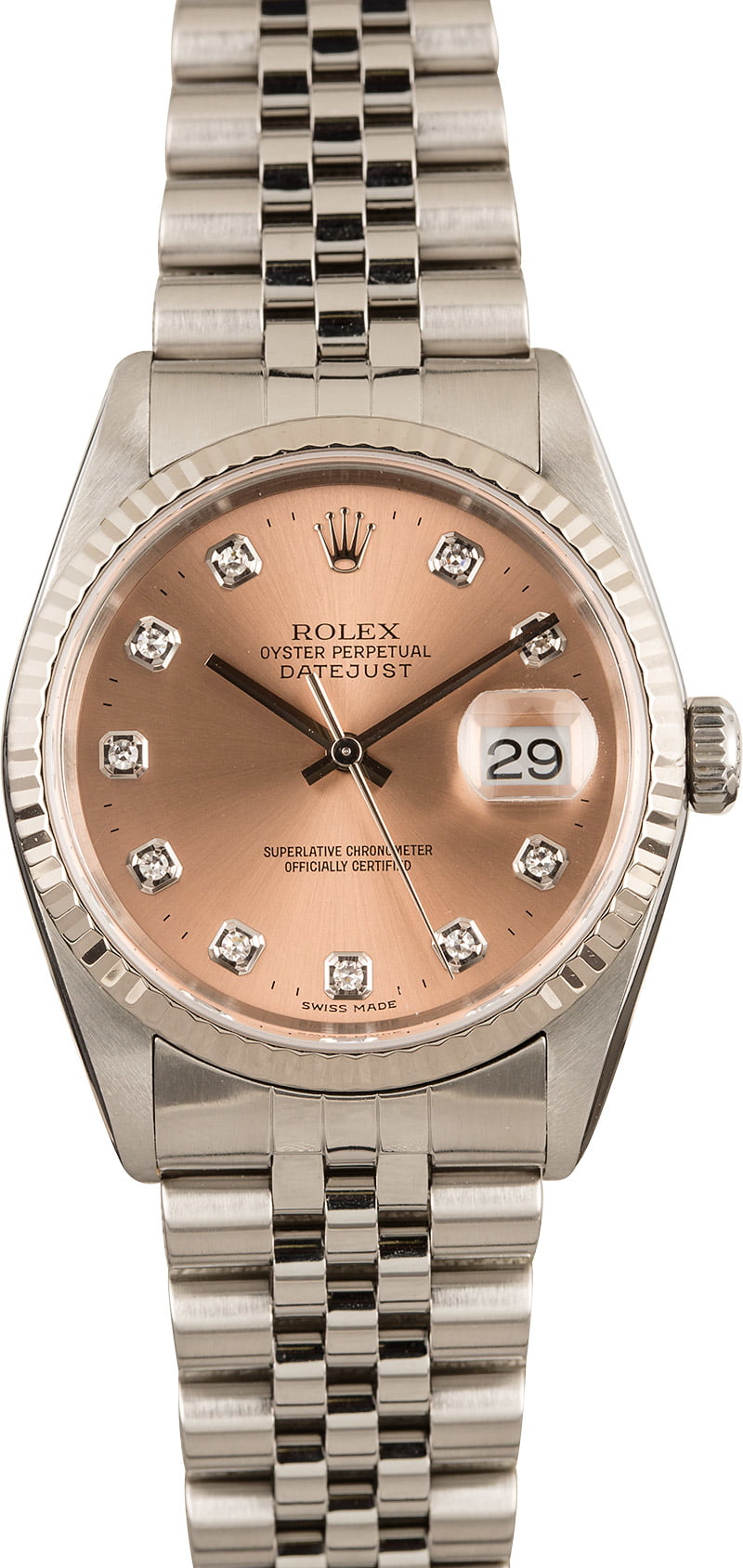 Famous Rolex enthusiasts don't just include men. A notable leading lady that happens to love accessorizing with the Rolex brand is Jennifer Anniston. The actress happens to have a pretty impressive watch collection that includes a yellow gold Day-Date, a stainless steel Datejust, and a stunning custom all-black Milgauss 116400. The stainless steel Rolex Datejust is a smart choice as it goes with pretty much anything, whether she's gracing the red carpet or trying to fly under the radar at the grocery store.
Bono
U2's Bono is one of the most recognizable faces in the music industry, and he often pairs his signature tinted shades with a nice luxury watch. In addition to frequently sporting a platinum Rolex Day-Date President, the Irish musician has also been spotted wearing a stainless-steel Oyster Perpetual Datejust. While few can relate to owning a solid platinum Rolex, many collectors have an all-steel Rolex Datejust in their watch boxes, and it is a true industry classic.
Roger Federer
Roger Federer is a well-known Rolex brand ambassador and tennis champ. With as much success as he has seen throughout his career, it makes sense that he would have at least one Rolex Datejust in his watch collection. The athlete has been spotted wearing everything from a Daytona to a Sky-Dweller but also sports a couple of different Rolex Datejust watches, including a two-tone Datejust II with a slate-colored 'Wimbledon' dial, which is rumored to be one of his favorite Rolex watches because he was wearing it when he broke Pete Sampras' Grand Slam record in 2009.