These days, all of the conversations about Rolex revolve around the world of steel sports watches in some shape or form – the Daytona, Submariner, Batman, Pepsi, and the like – leaving a number of interesting models oddly hidden from the spotlight. Not to worry, that's why we're here, providing you a quick reminder of the other noteworthy items in the brand's current and recent lineup. These are the joys of a legacy brand of this size – given how many references get launched each year, there's always something of interest floating around. To keep things interesting, our selections of overlooked Rolex watches split the range between things of interest at a visual level, alongside those with advantages in terms of either versatility or technical advantage.
ROLEX DATEJUST TURN-O-GRAPH ref. 116264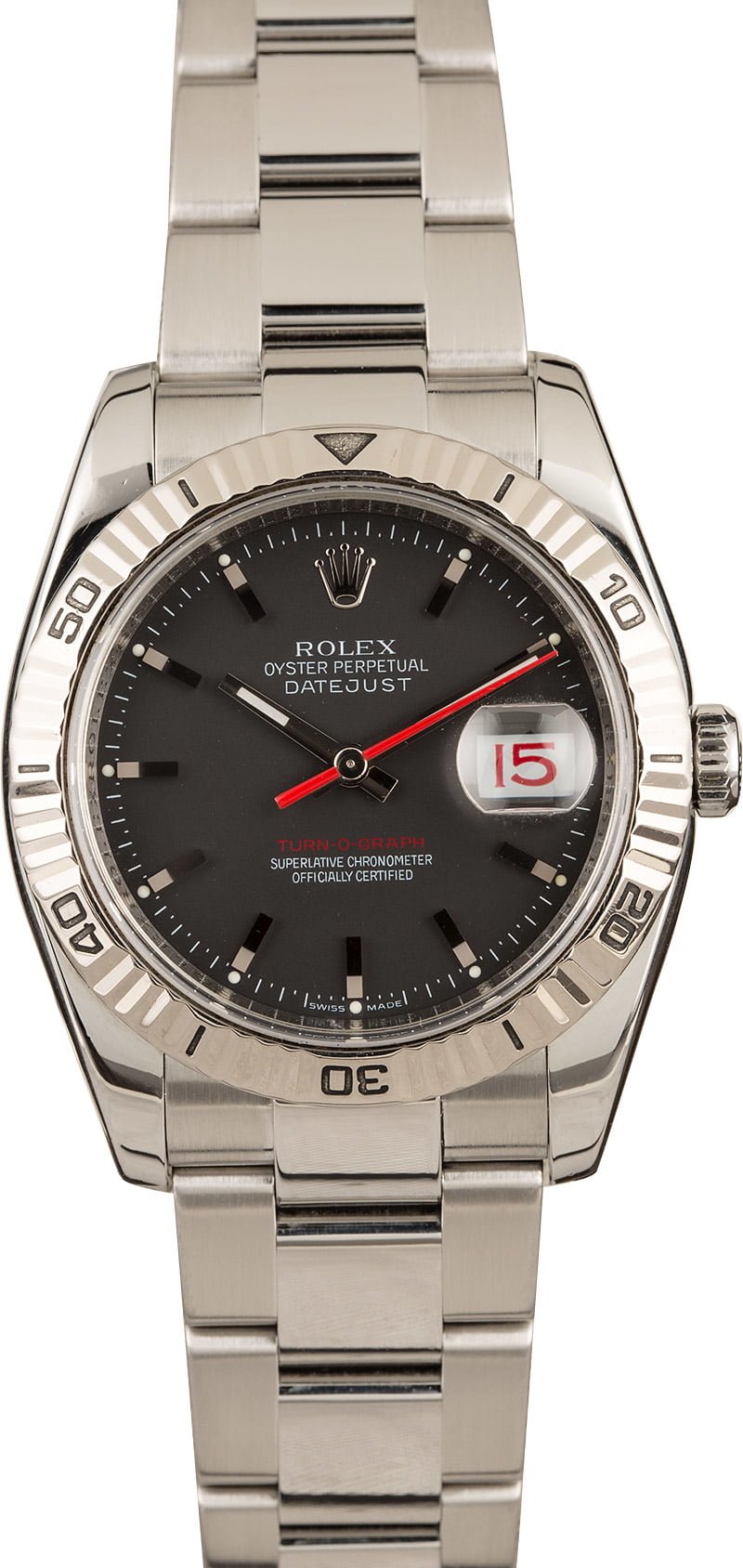 Sure, the Datejust Turn-O-Graph is an odd duck, but we remain genuinely surprised at how infrequently these pieces get any kind of attention. The combination of dressy Datejust style with a functional bezel is brilliant, out of the ordinary, and just plain weird, but it's also a style that brings a touch of functionality to the dress watch scene. Despite more relaxed modern trends, many will argue that a dive watch is not acceptable for black tie events, so the Rolex Turn-O-Graph is a practical way to have a timing function on a watch that otherwise entirely passes for a dress watch. These models lasted in the brand's catalog much longer than most are aware of, and many examples can be purchased for little more than a standard Datejust.
ROLEX YACHT-MASTER ref. 116622 
Given all of the love that the Submariner gets, the Yacht-Master (outside of the new 42mm version) is mostly an undersung gem in the Rolex catalog. It's definitely an acquired taste – its bezel design is a distinct one and can be seen by some as a bit too flashy. However, on the other hand, the combination of a slate dial with a punchy blue seconds hand is as funky as some of Rolex's more colorful Oyster Perpetual models to have launched in the last 5 or 6 years, and this Rolesium model adds a splash of luxury with its solid platinum bezel fitted to an otherwise stainless steel case and bracelet design.
ROLEX AIR-KING ref. 116900
Perspective on this version of the Air-King is starting to shift as other stainless steel Rolex models have become increasingly less attainable; however, it still remains an unsung hero for far more than just its 'next best thing' positioning. You see, this generation of the Air-King runs the same Caliber 3131 movement as the Milgauss and even uses the same antimagnetic case, making it a higher spec model with increased magnetic resistance that is priced significantly below other watches in the brand's Professional lineup. Not everyone is a fan of its pilot-themed looks, but for those wanting something a bit outside of Rolex's standard aesthetic, it's a solid way to get your hands on a piece from the brand that you're less likely to cross paths with on any given day.
ROLEX CELLINI ref. 50515 
Somehow, there are a ton of Rolex Cellini models that remain hugely underappreciated by the watch community at large. Sure, they don't have the 'icon status' of the Submariner or Daytona, but on the flip side, they're finished to the same exacting standards of any of their counterparts, if not better. In the Cellini line, you'll find more complex dials (like the guilloche dial seen here), as well as other detailed bits of finishing. Add to that the fact that Cellini watches are crafted from precious metals which makes them the ultimate sleeper Rolex models – if you know, you know – and you've got a real home run on your hands.
ROLEX SKY-DWELLER ref. 326933
Last but certainly not least, The Rolex Sky-Dweller is a beast of an offering that has never really caught on in the grand scheme of things. You're looking at what is effectively the brand's most complex watch in current production. At a glance, it doesn't look all that complicated, but you're looking at both an annual calendar and a GMT watch in a less-than-conventional package. In production since 2012, several variants have hit the market, including steel, white gold, and two-tone (Rolesor) models. What's surprising is the fact that the two-tone stainless steel and yellow gold (Yellow Rolesor) models remain the most affordable of the pack, trading hands for thousands of dollars less than their White Rolesor (stainless steel with white gold bezel) and solid gold siblings.