Great care goes into every aspect of a Rolex wristwatch, from the intricate movement that beats within the case to the lume on the dial and the metals and gems that decorate its exterior. It takes about a year to produce each watch that hits the market, so you can rest assured that the Rolex you are investing in is of the absolute highest quality. Gold and diamond Rolex watches are among the most coveted for their powerful and luxurious aesthetic. Today, we will take a closer look at Rolex's collection of diamond watches, including which models offer diamonds, how much they cost, and the ever-growing risky world of aftermarket customizations.
Rolex Diamonds
Every stone on a Rolex watch is meticulously examined and chosen for its clarity and quality. Every diamond is virtually perfect and will hold its value well. The gems are then each set by hand by an expert gemologist with the same care that is afforded to a fine piece of jewelry. This close attention to detail creates a stunning wristwatch that will stand the test of time. While it's most common to see a diamond-set dial or diamond bezel, some watches are also adorned with diamonds on their lugs or bracelet.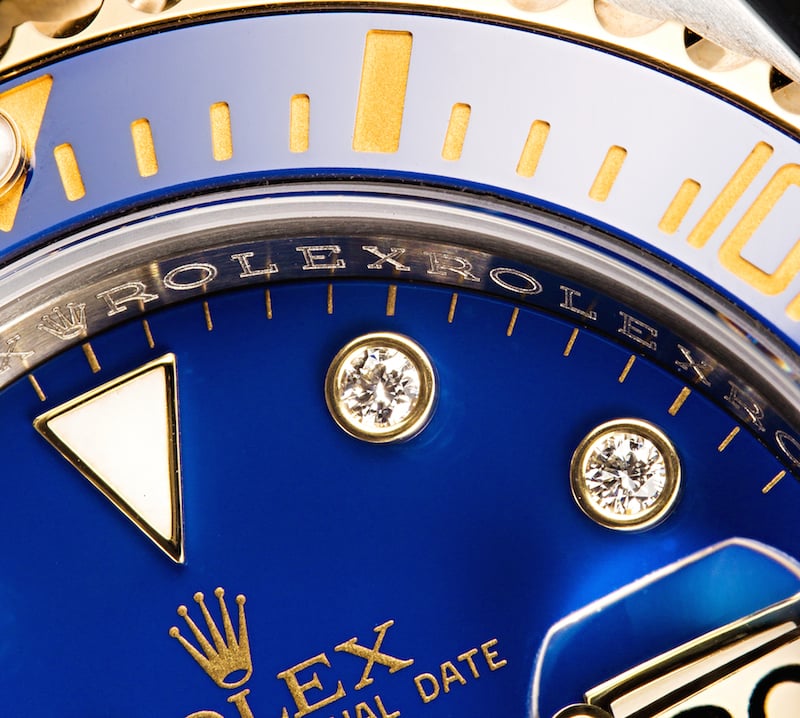 What Rolex Watches have Diamonds?
As modern watch tastes shift, fewer models in the Rolex catalog are available with factory-set diamonds. Sports models that were once produced with diamonds, such as the Submariner and GMT Master II, have since-been replaced in favor of less opulent references. However, there is still a great demand for diamond Rolex watches, and the brand continues to offer timepieces adorned with factory-set diamonds, such as the Day-Date, Datejust, Date, Daytona, Yacht-Master, and Pearlmaster. These diamond Rolexes are tasteful and thoughtfully designed to offer just enough opulence without appearing too flashy, a fact that has contributed greatly to their success.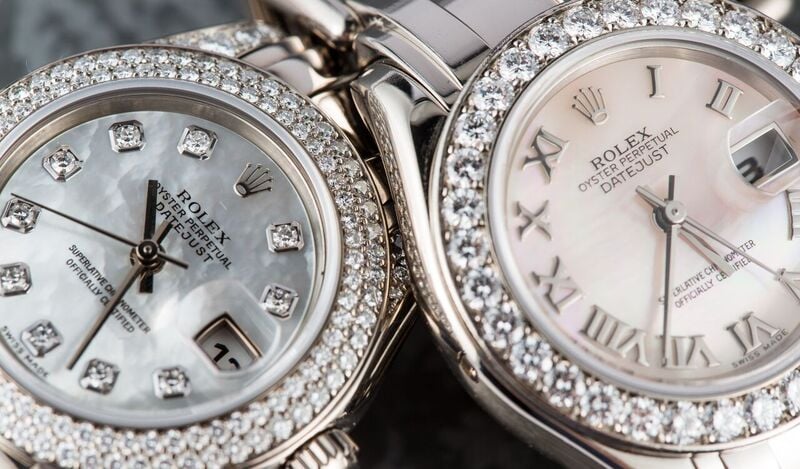 How Much Are Diamond Rolex Watches?
The benefits of owning a diamond watch are clear. They're elegant, timeless, and makes a bold impression. But how much will one set you back, exactly? That number can vary drastically, depending on the model of the watch, the shape and size of the diamonds, and the quantity used. For example, the premium for a round-cut diamond dial on the Daytona is roughly $2k more than the standard model, and the premium for a diamond dial topped with baguette-cut gems is more than three times that amount.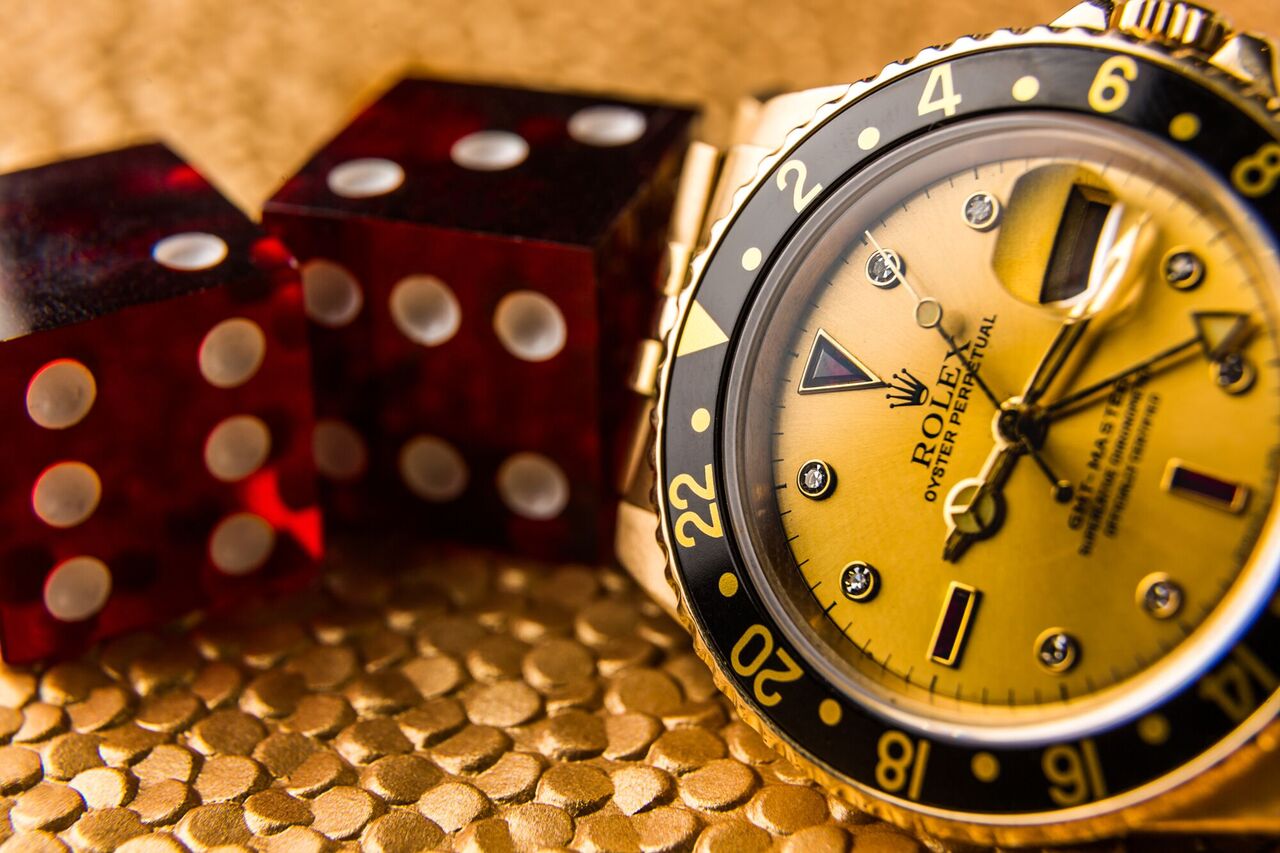 If you're in the market for a Datejust 36 with a diamond-set bezel, that will set you back about $7k over the standard model. Even more extraordinary is the diamond-paved dial on the iced-out Rolex Yacht-Master 40 ref. 126655 in Everose, which commands $20k over the standard Yacht-Master price. Depending on your preference, adding a diamond Rolex to your collection can either be relatively affordable or will require a serious, top-tier investment.
Another interesting fact to consider when looking for a diamond Rolex for sale is that they will almost immediately depreciate in value once they hit the secondary market, although they will almost always be worth more than a non-diamond version of the same watch. If you're shopping for a watch on the pre-owned Rolex market, then a diamond watch is a very attractive option to consider.
Aftermarket/Custom Diamond Rolex Watches
You might find it surprising to learn that compared to the total number of Rolex watches produced, a small number were actually factory-set with diamonds. The rest are custom/aftermarket and vary significantly from the timepieces produced entirely by Rolex.
For starters, Rolex has access to the highest quality diamonds and employs some of the industry's most skilled gem setters. An aftermarket diamond Rolex rarely comes close to the same level of quality as an original diamond-set Rolex, both in regards to the diamond itself and the quality of its setting. An original factory-set diamond Rolex is rare and will also hold its value better than one with custom-set diamonds. In fact, many aftermarket watches are actually worth much less than they were before the diamonds were added, both because the diamonds are considered by many as a non-genuine component and because they can often cause functional issues for the watch. Rolex will even go as far as to require that the custom components be replaced with their factory-intended counterparts before they will agree to service the watch.
Overall, diamond watches are a smartwatch to purchase, if you know where to look. In addition to the size and clarity of diamonds, how they are cut and set into the watches plays a huge role in bringing out their natural beauty. Therefore, its important to only buy genuine factory-set diamond Rolex watches, as these will use only the highest quality diamonds and other gemstones. A genuine example on the secondary market is a pretty sound investment and can add significant value to your watch box without the initial top-tier price tag.