Buying things is pretty straightforward. An item has a price, you have the money, you hand it over, and you get the item. Easy. But when it comes to buying – and bidding – on items in a Rolex watch auction, that's when things can get tricky.
Who bids? Is there a minimum bid? Is there a maximum bid? Who gets the money? Do you always get a good deal? Before we get ahead of ourselves and the questions start piling up, I'm going to walk you through the basics of a Rolex watch auction.
The watches should always be authenticated
Any legitimate and trusted watch auction will only be offering authenticated watches. That means they have been vetted by a professional to guarantee that they are 100% genuine, and some may even come with their original box and papers. If you're at an auction and they cannot verify the authenticity, don't bother bidding.
Who bids at a watch auction?
In a typical watch auction, people who are in the room will be the ones who bid for the watch that is being presented. Sometimes there are proxy bidders for absentee bidding, as well as telephone bidding, but this depends on what the auction holders or auction house allows. For online auctions, bidding usually takes place over a period of several days, and people from all over the world can register and bid live.
Fun fact: Our 2018 Box & Papers auction saw over a thousand registered bidders from 54 countries all across the world.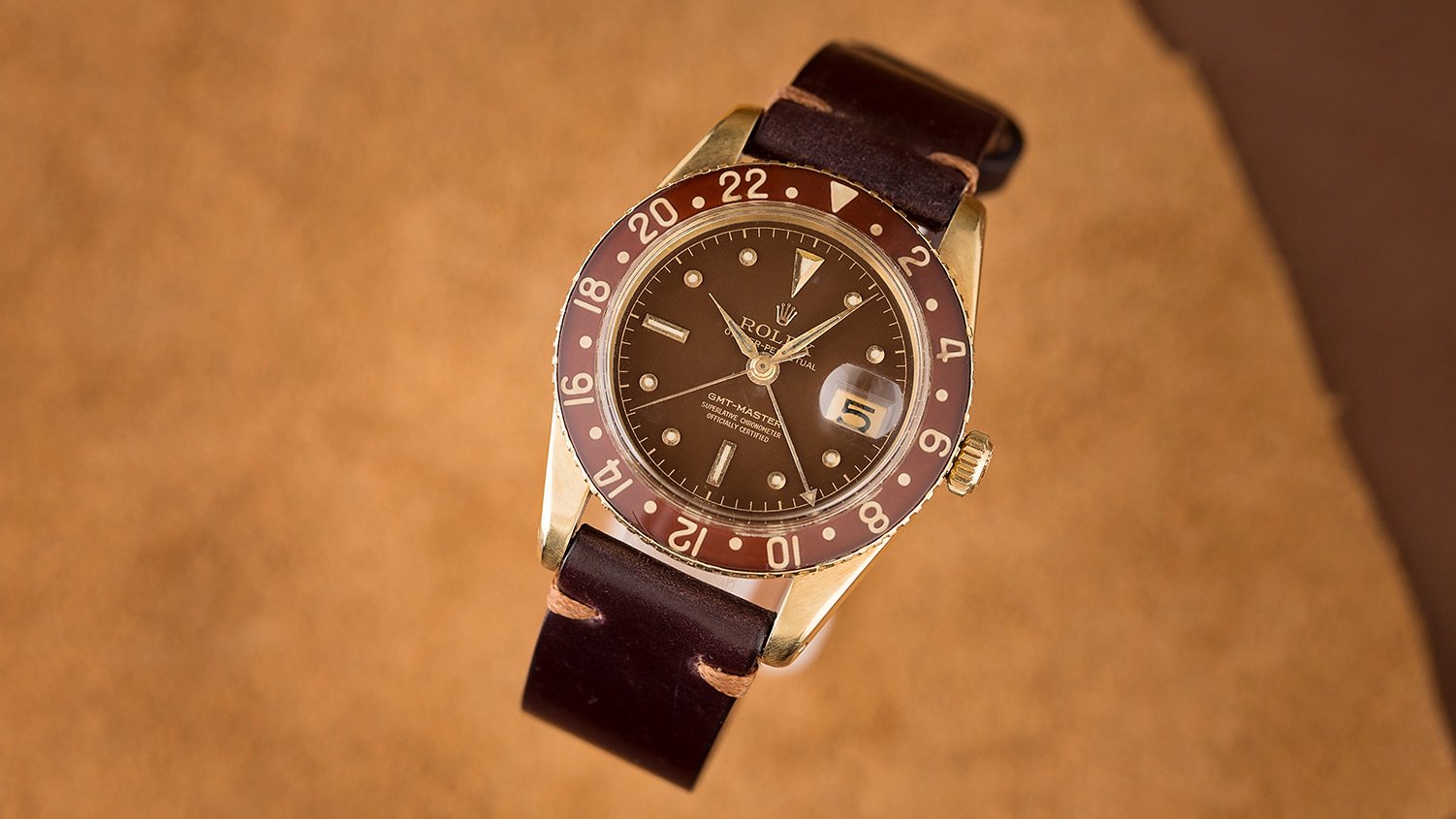 How long does a watch auction last?
A typical live watch auction lasts until there is just one buyer standing, the one who is willing to pay the highest amount and has beat out the other buyers. But for online auctions, like the ones we run here at Bob's Watches, they typically run for a designated period of time. For example, bidding for our upcoming Daytona Duo Auction will start at 9am on Friday 12/06/19 and run until 5pm PST on Monday 12/09/12 – Whoever has the highest bid at 5-o'clock gets to the watch.
Is there a minimum or maximum bid?
Bidding for a watch auction cannot start at zero, and there is often a minimum bid for most items that can range significantly from one watch to the next. The minimum bid for an item is directly proportional to its value; however, the minimum bid is not at all supposed to be equal to the value of an item; it is merely a place to start the bidding. Additionally, many auction items will have minimum sale prices, which are known are 'reserves' and if the reserve is not met, the item will not be sold and no transaction will take place.
As for a maximum bid, there is no such thing officially. The only maximum is the amount that you are willing and able to pay. As a general rule of thumb, you should always set a maximum bid for yourself to ensure you don't go over your own budget and financial means; however, this will be different for each individual. The most expensive watch ever sold pulled in a whopping, thirty-one million dollars at a 2019 auction, so the sky really is the limit when it comes to collectible luxury timepieces.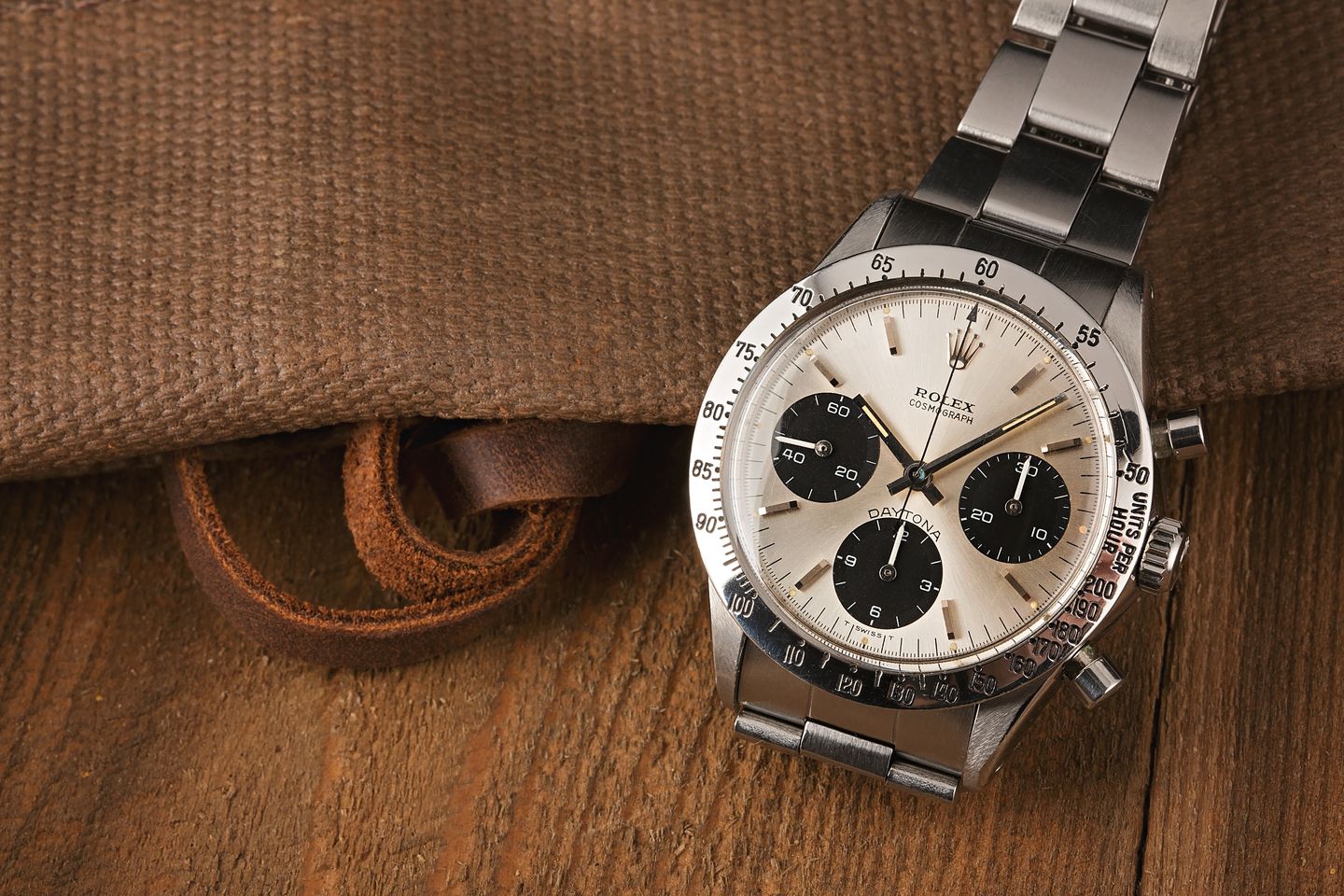 Who gets the money?
At a typical watch auction, the money goes to both the owner of the watch and the auction house that hosted it.
For example, let's say that you placed the winning bid on a vintage Rolex for $25,000. In addition to the actual price paid for the item, most major auction houses charge an additional fee which is known as a 'buyers premium' that is a percentage of the winning bid. This ranges from 10-30% and is what you as the winning bidder have to pay on top of your winning bid of $25,000.
However, not all auctions have buyer's premiums. At Bob's Watches, we've nixed the buyer's premiums on our online auctions so that the price you bid is the price that you pay.
Do you always get a good deal at a Rolex watch auction?
There is a common misconception that you can always get 'great deals' at watch auctions. And while this is sometimes true, it's also not. At a Rolex watch auction, it is not unheard of to pay above retail price or estimated value; however generally what is being offered is something unique and special – something that is not readily available, and the opportunity to bid on it may be something that only comes around once in your life.
The real value in an auction is the opportunity to get your hands on an exceptional piece – a rare or unique watch that is in great condition and that you will absolutely love – not necessarily to snag the lowest possible deal. The watches featured in auctions are generally not your average everyday pieces and often have prices that reflect this. They may sell for a premium; however, they are rare, collectible, exceptionally well-preserved, or otherwise highly desirable timepieces that represent the finest examples of their given class.