Rolex's antimagnetic machine
Magnetic fields are the kryptonite of watches – they are able to wreck havoc on the reliability and precision of a timepiece and sometimes, altogether disable them. This particular hindrance became an increasing problem for the scientific community in the 1950s as technology was progressing at a rapid pace and more and more scientists were working in areas, such as labs and medical facilities, with higher occurrences of magnetic fields.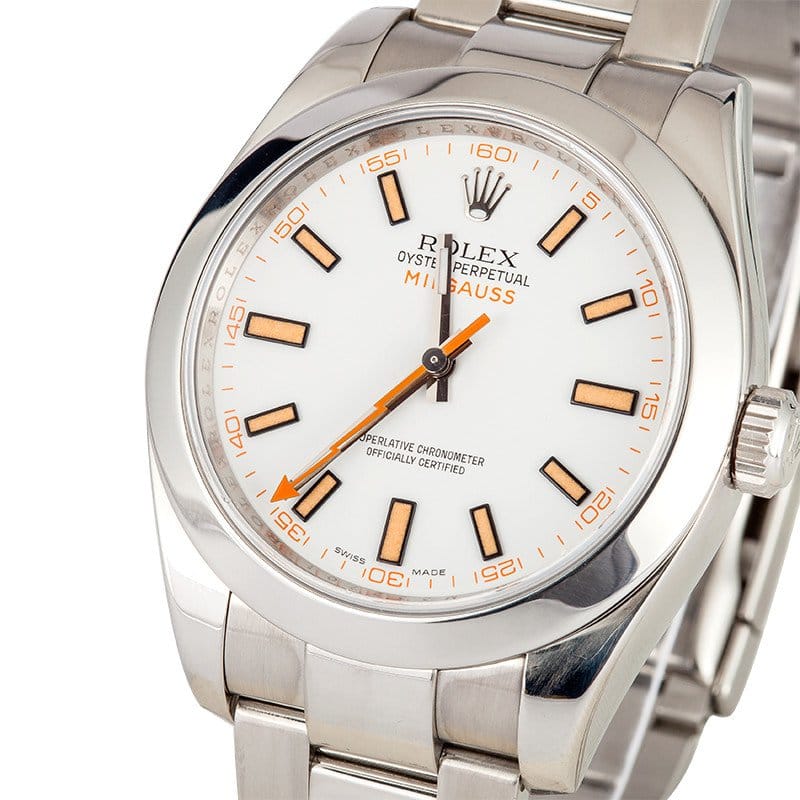 The Milgauss Origin
Always up for a challenge, Rolex took on the quest of creating a timepiece that would essentially be antimagnetic. Much like the Rolex Submariner met the demands of divers for deeper water resistance and the Rolex GMT-Master permitted aviation professionals to keep track of dual time zones, the Rolex Milgauss allowed scientists to work within their magnetic environments while still benefiting from a precise and reliable timekeeping instrument.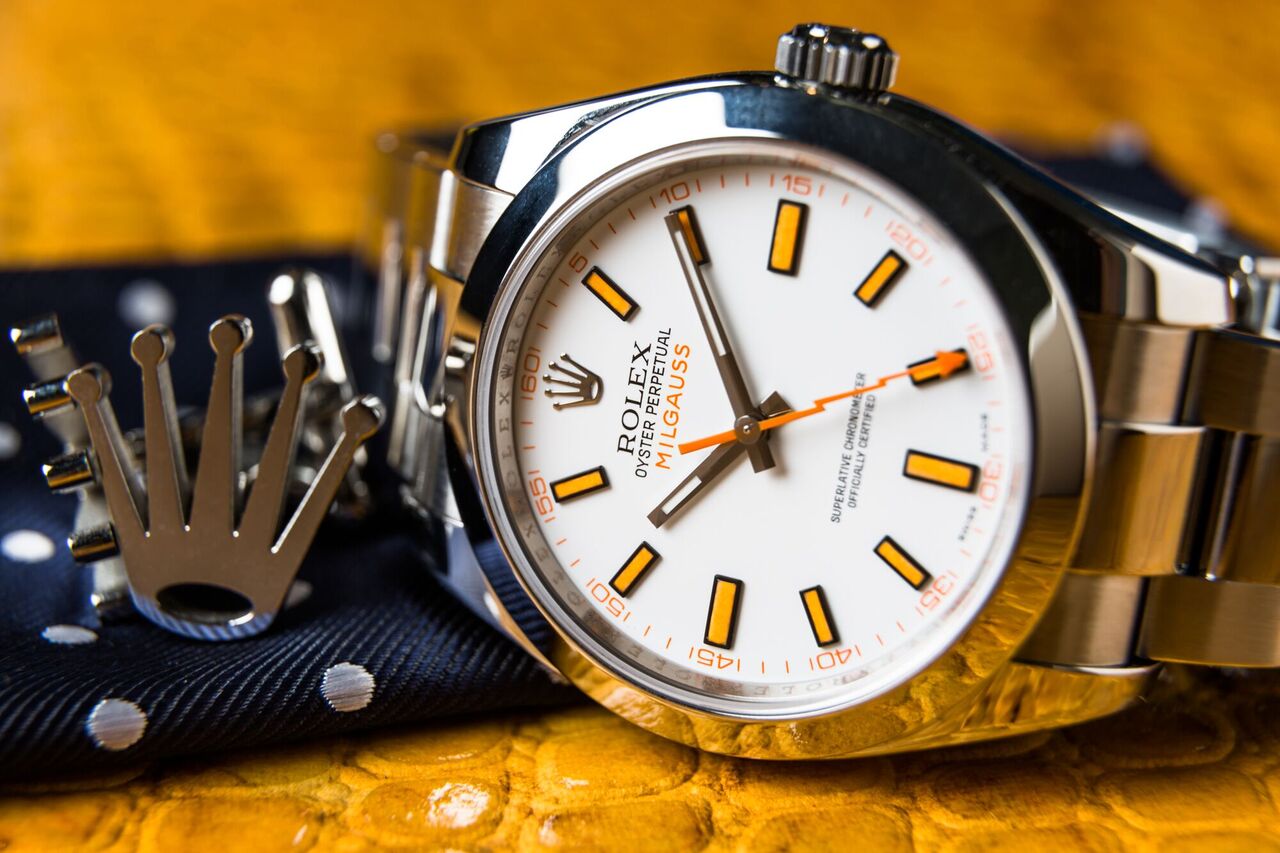 How the Milgauss Got Its Name
Rolex unveiled the Milgauss in 1956 with the capability of resisting 1,000 gauss – the unit used to measure magnetic induction – hence its name, mille, the French word for one thousand, and gauss. To achieve its resistance, the Milgauss was equipped with a two-component shield composed of ferromagnetic alloys with one component attached to the movement, while the other to the case. As a nod to the community they were serving, Rolex included a very distinct lighting bolt shaped second hand on the original 1956 Milgauss, making the antimagnetic watch instantaneously recognizable.
A Few Updates
The Milgauss was in production until the late 1980s, when Rolex discontinued the collection only to be revived again in 2007. That year, the Milgauss family included three new models all crafted in stainless steel with 40mm Oyster cases and because of the Twinlock crown system, they were waterproof to 330 feet. Of course, each of the watches also had the iconic lightning bolt second hand, which was even further highlighted in a bright orange color. The anniversary edition of the Milgauss was outfitted with a green sapphire crystal (Glace Verte or GV) giving the black dial watch a unique glow and futuristic aura.
In 2014, the newest Milgauss to join the collection was a model with a "Z-blue" dial also furnished with the Glace Verte and orange lightning bolt second hand. As with its contemporary predecessors, the Z-blue Milgauss is powered by the Rolex Caliber 3131, a perpetual, self-winding mechanical movement with magnetic shield and blue Parachrom hairspring, further reinforcing the watch's antimagnetic properties.
Originally built for technicians, engineers and scientists, the Rolex Milgauss has garnered an appreciation that reaches well beyond that community. Both vintage and contemporary models of the Milgauss are well in demand by Rolex collectors and watch enthusiasts thanks to its intriguing history of keeping up with the future.