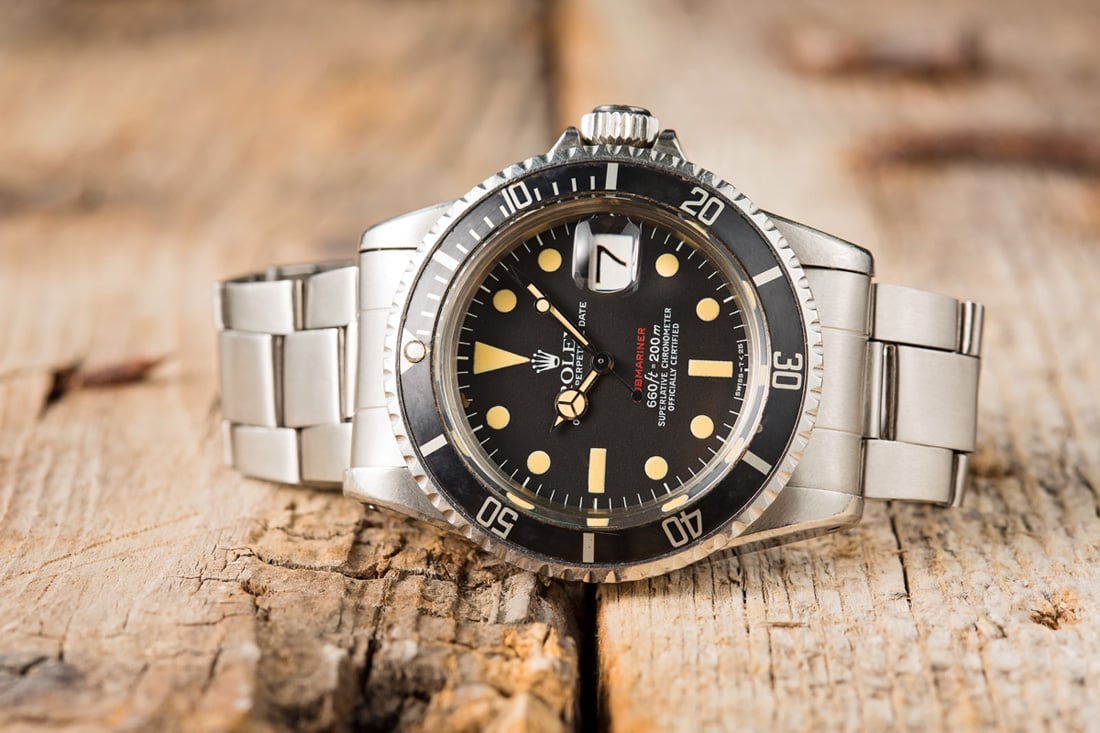 What's the first thing that comes to mind when you look at this Rolex Submariner? If you consider yourself a Rolex buff, then it's probably the fact that it's a "Red Submariner," signifying it's an early production Ref. 1680, the first Submariner model to have a date. Maybe the next thing you're curious about is what year it's from, which you can approximate by the details of the dial (this dial is known among the collector community as a Mark VI series, which dates the watch to the early/mid 1970s). Finally, you might wonder what a watch like this – in this condition – is worth?
What probably didn't cross your mind about this Red Submariner was who first owned it and what did that person do for a living? We watch enthusiasts seem to get so caught up in the details of a model's history that we forget to consider its history of ownership. This is kind of a shame. After all, when it comes to vintage watches, bezels don't fade and dials don't become "tropical" without a little help from someone…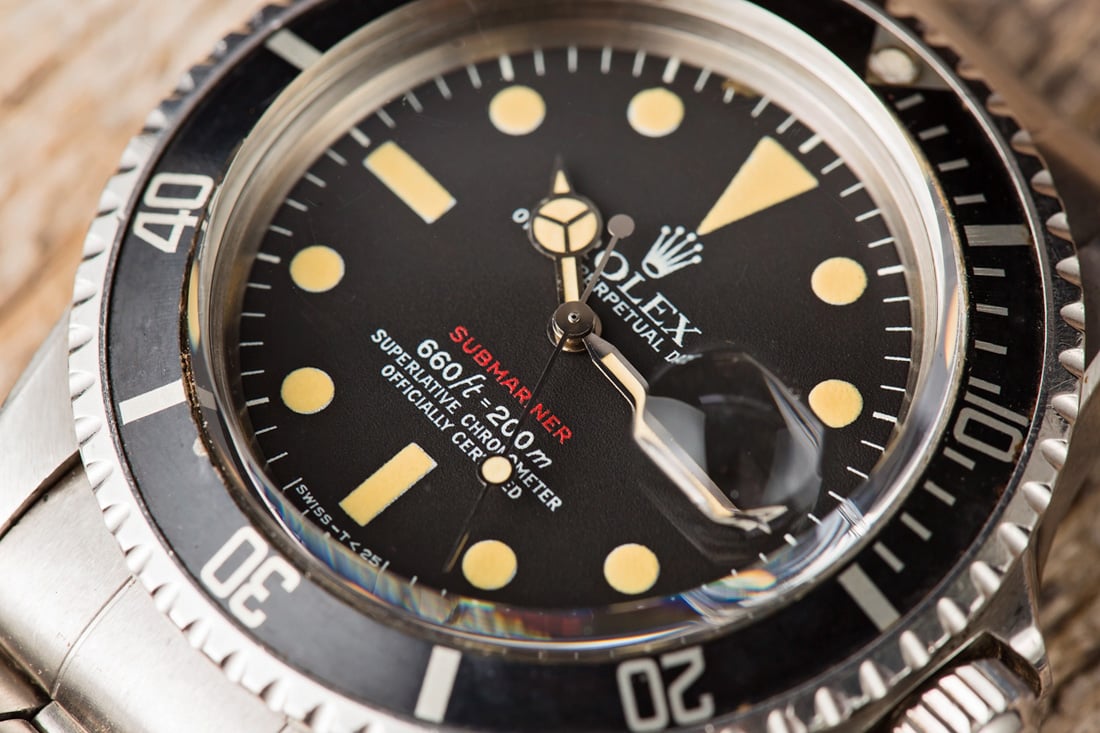 We were fortunate to acquire this Red Sub directly from the original owner's friend – a person in a position to tell us about the man who wore it off and on for 30+ years. But how did his friend end up with it? Unfortunately the original owner passed away some years ago. In his will he left this Red Sub to his friend, who also happened to be his neighbor while he was living in California.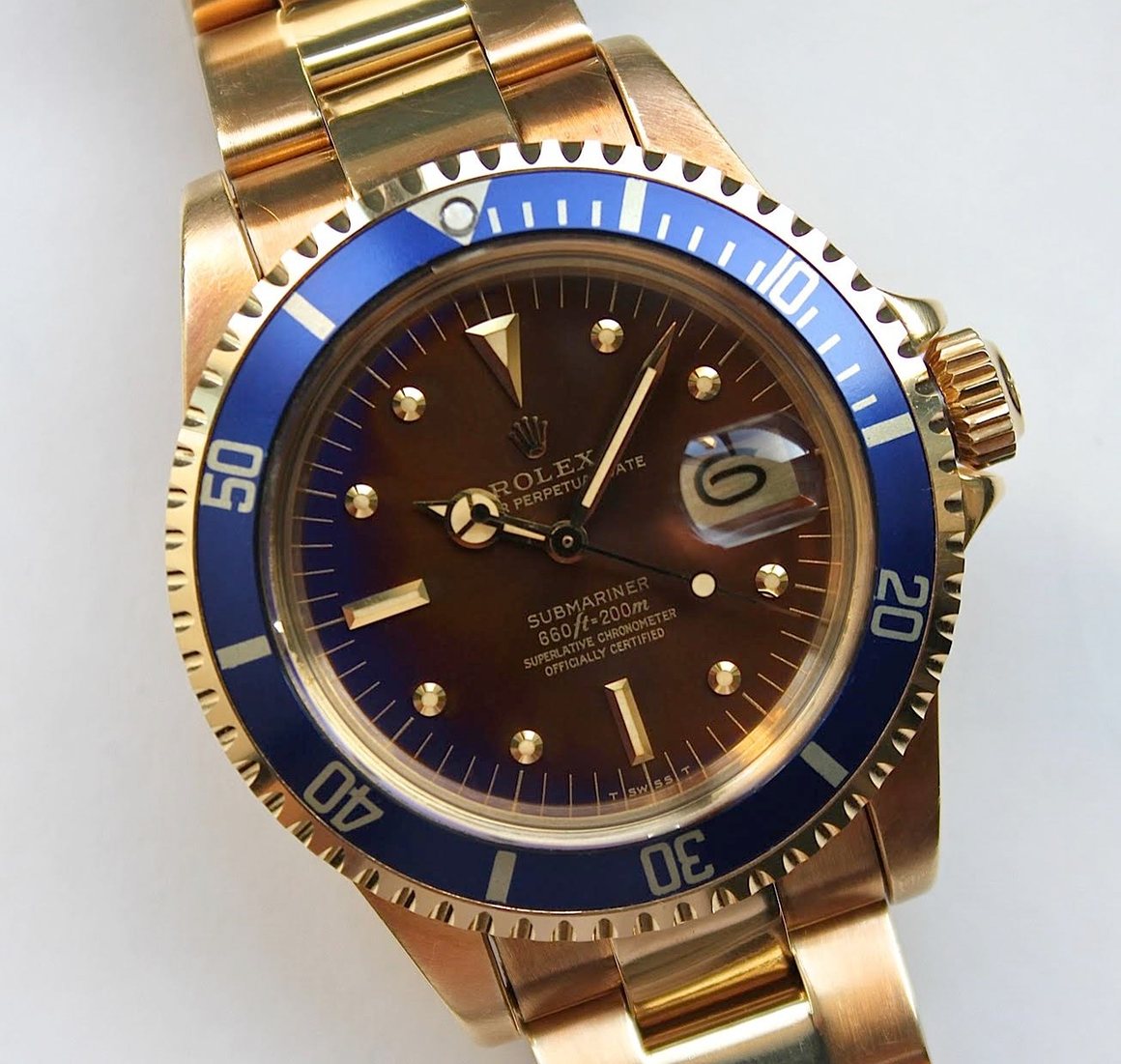 In addition to this Red Sub, the original owner also left his 18k yellow-gold Submariner watch to his neighbor. Not only does it have a mesmerizing dial that's faded from blue to purple along the edge and every shade of brown everywhere else, but its caseback is engraved. If we didn't have the privilege to purchase these watches from a dear friend of the original owner, and hear from him about his neighbor's life, the engraving "ROBERT L. SISSON LT COL. USAFR" would've provided us a lead to follow to discover who exactly owned this watch…
Robert rose to the rank of Lieutenant Colonel before retiring from the United States Air Force after 22 years of service, including seeing action in the Vietnam War. For decades Rolex watches have been worn by members of armed forces all over the world. Whether military issued, like the rare Rolex "MilSub" made specifically for the United Kingdom's Royal Navy or a run-of-the-mill GMT-Master purchased at a PX, Rolex watches have been on the wrists of countless men who've put their lives on the line to protect their country. This fact is a testament to the robustness, dependability and functionality of Rolex watches.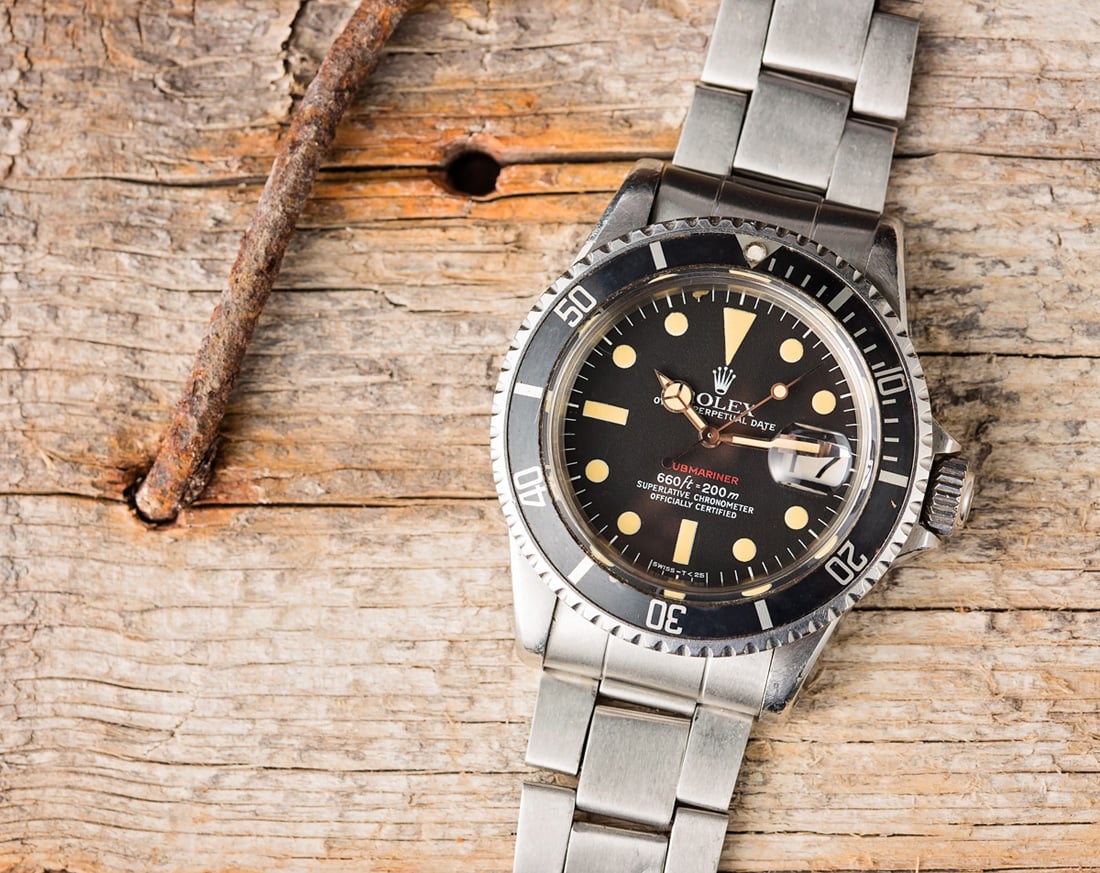 When a watch you purchase comes with a clue, whether in the form of an engraving or documentation (e.g., guarantee, repair invoices), we encourage you to follow the paper trail to learn about the life of its previous owner(s). Trust us, what's more fulfilling than knowing just the technical minutiae about a watch is knowing the full life it led…