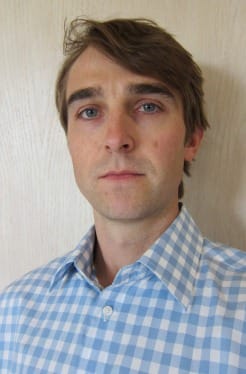 About Kyle Stults
The following article is authored by Kyle Stults, Founder & Editor at Perpetuelle.com. Kyle's candid and insightful writing style has earned him the respect of watch collectors and enthusiasts around the world and made him a trusted influencer in the high-end watch segment.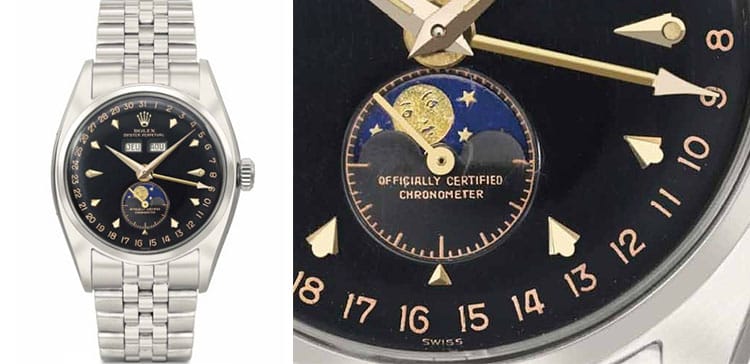 Among the many fine and rare timepieces to be offered at the upcoming Christie's Important Watches Including Property from an Important European Collection, this rare Rolex Ref 6062 — featuring triple calendar with moonphases and black lacquer dial — is perhaps my favorite. And one that readers of Bob's Watches can surely appreciate. Let's take a closer look at this luxury watch.
A Reference 6062 Worth Collecting
The Rolex reference 6062 was launched in the early 1950's and is among the brand's more sought after references as far as collectors are concerned. The reference is rare enough — but this particular example in stainless steel is even more special given its exemplary condition and black lacquer dial. In fact this is the only known example of a black dial Ref 6062 brought to market, which means that this could actually be a unique piece (more on the provenance, below).
The dial is accented with applied pink gold faceted hour markers and two dagger form numerals with luminous accents and luminous pink gold hands; it is arranged with an outer date ring with central pink gold date hand, two windows for day and month, subsidiary dial for moon phases and running seconds. All nicely aged, as you can see in these close up photos: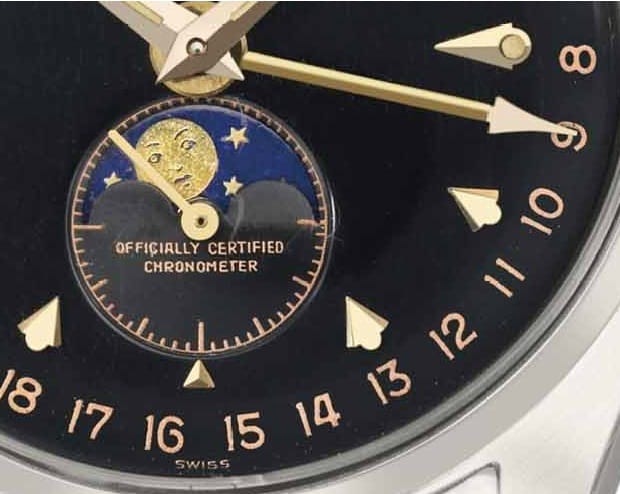 As far as provenance goes, according to Christie's, this watch as originally purchased at a distinguished retailer in Vienna, Austria in the early 1960s, which "would explain why this extremely appealing black lacquered dial does not match the style of the early 1950s when reference 6062 was originally launched." Further:
The most notable difference to the regular 6062 style is however the lack of outer, second circle, also called chemin-de-fer. This style of dial layout is very typical for the early 1960s and would perfectly match the original date of sale. It should not surprise that, given the luke warm success of reference 6062 in the early 1950s, that this example has remained unsold for a decade and was, when first purchased, fitted with this highly unusual and possibly unique black lacquer dial.
An undoubtedly desirable piece for the discerning Rolex connoisseur, this Ref 6062 triple calendar is embedded in horological history it is also estimated at $567,000 – $907,000 and will sell on May 12, 2014 in Geneva.