Diving through the history of the ultra rare Square Guard Submariner
What makes a terrific vintage Rolex? Among other things, it's the story. The heritage of a particular model is usually what drives collectors to seek it out. And the Square Crown Guard Submariner comes with its own great historical tale. But as with every story, it must be understood within greater context so let's go back a bit.
Rolex launched their Submariner collection back in 1953 to meet the demands of the fast-growing sport of diving. Always looking to be better than the standard, Rolex offered the world the first watch to be water-resistant to 100 meters (330 feet). Because of this technical feat, the Submariner would quickly become the "it" watch among scuba divers and paved the way to earn its reputation as the quintessential diving watch.
Four years after the original Submariner, Rolex introduced the Submariner 5512 in 1959 to replace Ref. 5510 and 6538. The new Ref. 5512 boasted new design elements that had not been seen on previous models – a wide revolving bezel with graduations for decompression times, a smaller winding crown and crown guards.
Crown guards on the Submariner 5512 were protective shoulders placed around the crown shielding it from possible damage, thereby making the diving watch even more robust. Unfortunately, after being tested in the elements by professional divers it turned out that the square shape of the guards made it too difficult to for the wearer to unscrew the crown, so Rolex changed things up and opted for more pointed crown guards in future Submariners. The color of a the red triangle on the graduated revolving bezel also proved not to be ideal since the color red is often difficult to see as one goes deeper underwater.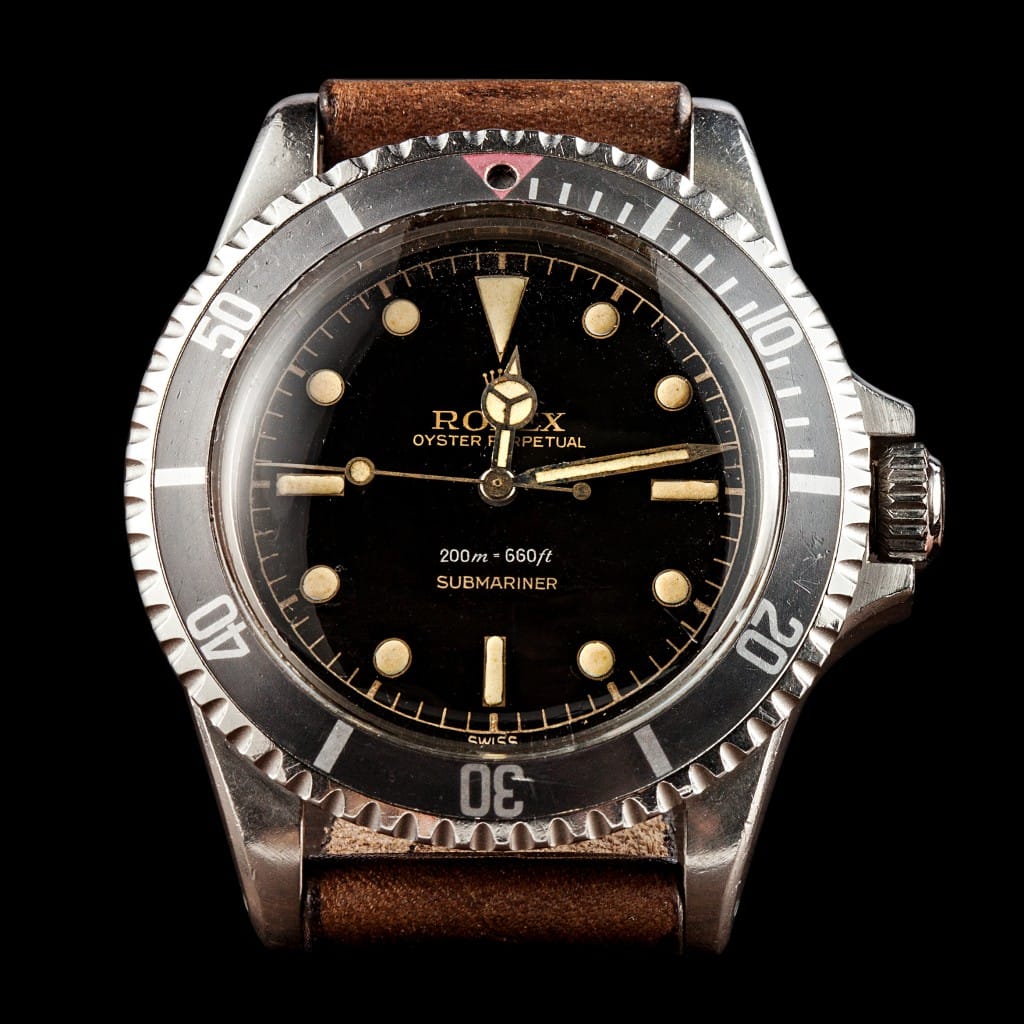 Despite these design limitations, the Square Crown Guard Submariner is an absolutely gorgeous watch to look at, especially the black dial with the waterproof depth (200 meters – 660 feet) written in silver and "Submariner" in gilt. It is estimated that only around 100 pieces of the Square Crown Guard Submariner 5512, starting with serial number 478.xxx, were ever made, making it an ultra rare – and thereby highly sought after – vintage Rolex piece.
The unwanted Square Crown Guard Submariner cases spun off into another story for Rolex's sister brand, Tudor, as the cases were used in their Tudor Submariner 7928 models. This particular model is considered by many today as the rarest Tudor Submariner that one can own.
Although Rolex is synonymous with excellence, sometimes it's the imperfections that make a great story and fantastic collectible watch.