Miami has a very unique style. That unique style that keeps Rolex as the watch of choice for the men and women of Miami. There are plenty of places to buy a Rolex in Miami but for purchasing a pre-owned Rolex, Bob's has been the choice to buy and sell. Miami trend setters choose Bob's to buy their certified pre-owned Rolex watch because they can save big. You can call Bob's at (305) 517-1361 or toll free at (800) 494-3708.
Bob's has many loyal customers in Miami and throughout the world. For those who are looking to sell their Rolex, Bob's offers one of the best prices on the secondary market. Just click on the "Sell Used Rolex" button below.
BUY ROLEX WATCHES IN MIAMI
Bobs Watches is the best place to buy pre-owned Rolex watches in Miami.  Every watch listed on our site is in stock right now and ready to ship.  No other company has a selection as large as ours.  Moreover, every Rolex watch in our inventory goes through a rigorous certification process through WatchCSA to guarantee its authenticity.  You can rest assured that the Rolex you are buying is genuine.
We only use next-day delivery.  Buy a Rolex from Bob's Watches and wear it on your wrist as soon as tomorrow!  When you shop with Bob's Watches, you will also enjoy top-tier customer service that is second to none.
Pre-owned Rolex watches are a serious investment.  Shop with confidence when you buy from Bob's Watches.
SELL ROLEX WATCHES IN MIAMI
Are you ready to sell your Rolex watch in Miami?  There is no better option on the secondary market than Bob's Watches.  Our innovative Rolex exchange concept is safe, convenient, and transparent.  We offer fair market value for every Rolex watch we buy.  We also make the process incredibly easy with a team of knowledgeable Rolex experts and fully-insured shipping.
Get the best deal for your Rolex when you sell to Bob's Watches. Unlike local pawn or jewelry shops, we only buy and sell luxury watches and have the expertise to offer you the best price on the market.  If you change your mind for any reason, we will send your Rolex back to you, no questions asked.  What do you have to lose?
Contact us today for a free, no-obligation quote to get started when you're ready and looking to sell my Rolex. 
Miami South Beach Loves Bob's Rolex Watches
Miami resident turn to Bob's to buy and sell their fine pre-owned Rolex watches for a few important reasons.
#1 trusted name in pre-owned Rolex
The Better Business Bureau rates Bob's Watches as "A"
A 3 day unconditional money back guarantee
Superior customer service and Rolex experts on staff
One of the best places to browse Rolex Submariner watches
Miami's Unique Stylish Trend Setters
Miami has a unique style that defines the area as chic, hip and upscale. These trend setters are wearing high-end watches because they make the statement of class and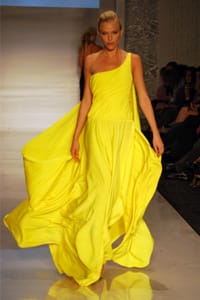 distinction. The city does not follow trends - it makes them. These unique styles are showing up in other parts of the country and for good reason - Miami knows how to have fun. Rolex and Miami have been part of this trend for decades in fashion, the yachting world as well as the polo scene. Just look around in the Miami hot spots and many are wearing their favorite Rolex watch.
Things To Do
South Beach
Miami Zoo
Miami Fashion Week
Visit The Everglades
Miami Museum of Science
Miami Children's Museum
Monkey Jungle
Coral Castle
Sell Your Rolex Watch in MIAMi
If you are looking to sell your Rolex watch and you are a Miami resident it has never been easier. Call Bob's at (800) 494-3708 and get a quote on your Rolex watch. You can also do this from the comforts of your own home by clicking the link below and getting a quote online quickly and easily. It will only take a couple of minutes.
Bob's Watches Miami - Sell Rolex
2980 McFarlane Road #222
Miami, FL, 33133
(305) 517-1361
**By appointment only. This location is for selling your watch only.