Sell
Rolex

Watches for the Best Price

"We Pay More Guaranteed!" - Paul Altieri, Founder & CEO
Have a photo?
Get a faster quote by sending us a photo
We Respect Your Email Privacy // We Will Not Share Info
Featured On
"The Largest Watch Trading Site"
"The Most Trusted Place To Sell a Rolex"
"The Best Place To Buy & Sell a Rolex"
Find My Rolex Value
| Model / ReferenceModel / Ref | Description | Current Buy Price |
| --- | --- | --- |
| 114060 | Rolex Submariner - Non Metal, 40mm 1k deduct no papers | $9,000 |
| 114200 | Air-King - Oyster Perpetual, Steel, 34mm, Oyster Bracelet | $3,300 |
| 114210 | Air-King - Oyster Perpetual, Steel, 34mm, Oyster Bracelet | $4,000 |
| 114234 | Air-King - Oyster Perpetual, Steel & White Gold, 34mm, Oyster | $4,200 |
| 114270 | Explorer - Steel, 34mm, Oyster Bracelet | $4,500 |
| 114300 | Oyster Perpetual - Steel, 39mm, Oyster Bracelet | $5,510 |
| 115200 | Date - Steel, 34mm, Oyster Bracelet | $4,080 |
| 115210 | Date - Steel, Engine Turned Bezel, 34mm, Oyster Bracelet | $5,000 |
| 115234 | Date - Steel & White Gold, Diamond Dial, 34mm, Oyster Bracelet | $4,800 |
| 116000 | Oyster Perpetual - Steel, Colored Dials, 36mm, Oyster Bracelet | $4,320 |
How It Works
Free & Fast Offer
Simply select your watch and answer a few questions.
Ship It To Us
Bob's Watches will send you a free, fully insured FedEx label.
Get Paid
Receive cash, wire, or check instantly.
About
Bob's Watches
Our Story
Founded in 1999, Bob's Watches is the leading online marketplace for buying, selling and trading used Rolex watches for men and women. With over 20 years of experience, and thousands of satisfied customers, we carry the world's largest selection of used Rolex watches for sale as well as other top brands like Omega, Panerai, Patek Philippe and more. Our pre-owned Rolex exchange is known for providing excellent customer service and offering the best prices through our low-price guarantee. All watches listed on our site are in stock and immediately available for free overnight shipping. Our selection is meticulously inspected and authenticated by third-party experts, ensuring every luxury watch listed on our store is 100% certified authentic.
Located in Newport Beach, California, we are proud members of the BBB, the IWJG, Jewelers Board of Trade and the Chamber of Commerce.
Along with a wide selection of new and used models for purchase, Bob's Watches is the most trusted destination to sell vintage and contemporary Rolex watches at full market value. Our Rolex serial numbers chart look-up tool helps owners learn when a specific piece was manufactured, and by filling out and submitting the form on our Sell Rolex page, viewers can get exact estimations on models in question. In addition, our YouTube video helps visitors learn "How to spot a fake Rolex."
Trust, honesty, and transparent pricing. Bob's Watches offers the largest and finest selection of used, pre-owned, and vintage luxury watches from brands including Rolex, OMEGA, Patek Philippe, Panerai , and more. It has become the ultimate destination for consumers looking to buy, sell, or trade certified pre-owned timepieces, attaining a BBB A+ rating, and has been quoted and featured in many of the world's leading news publications.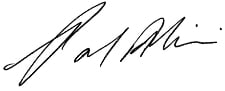 Paul Altieri
Founder and CEO | Bob's Watches
Looking to Sell Your Rolex Datejust for the Best Price?
At Bob's Watches, the process of selling a Rolex is simple. It starts by either filling out our Sell My Rolex Quote Request or giving us a call at (800) 484-3708. We will contact you immediately to provide a quote. Once approved, we will send you an insured and pre-paid FedEx label to use for shipment.
Bob's Watches is the pre-owned industry's most trusted buyer with over 30 years of combined experience. They take the guesswork out of choosing the best place to sell your Rolex Datejust by providing fair market value and secure, hassle-free shipping.
The Datejust has been in production since 1945 and includes countless variations. Bob's Watches specializes in primarily Rolex and is familiar with ever-changing trends in the market. If you choose Bob's, you can rest assured that you will receive the absolute best price for your Datejust watch.
Questions and Answers on How to Sell A Rolex Datejust
How can I sell my used Rolex?
Bob's Watches offers a better price for your Datejust than any other online marketplace. Buy and sell prices are available on our site for an honest and completely transparent process that you can trust from the start. Selling your Rolex online can seem like a scary process. Bob's Watches goes to great lengths to make the process as comfortable and easy as possible for the seller.
You can trust the process from start to finish. Once we receive your watch, one of our in-house experts will inspect it to confirm the watch's condition. From there, you will receive a phone call to confirm the agreed-upon price. Wire transfers are performed the day we receive and inspect your watch. It doesn't get any easier than that.
Where can I sell my Datejust Watch?
Bob's Watches is, hand down, the best marketplace to sell your Datejust. Our innovative Rolex exchange concept allows us to offer a higher price for your watch than any other marketplace available. Our process is simple. Furthermore, we are the most trusted name in the industry when it comes to selling or buying pre-owned Rolex watches.
Other options for selling your Rolex Datejust include dealers, such as jewelry stores or pawn shops. While this option might seem tempting, it won't necessarily get you the best price for your watch. Lack of in-depth knowledge, coupled with high overheads, often means a lower offer. So why not choose Bob's, the industry's most knowledgeable source?
With that in mind, it's also important to avoid other online websites, such as craigslist or eBay. Neither forums protect the seller. Both options are simply unsafe and pose a high risk of potentially not getting paid for the watch that you are selling. For both peace of mind and the best deal with the highest prices, it's best to turn to a highly regarded and trusted company. And that company is Bob's Watches.
All FedEx labels provided by Bob's are 100% insured. In the rare event that your Rolex is lost or damaged in transit, you will still receive the quoted amount. Neither Craigslist nor eBay offers that guarantee.
Who will buy my Rolex?
While there are many options on the secondary market, Bob's Watches is one of the most trusted companies to buy your Rolex Datejust. Our knowledge and expertise are unmatched by any other company. We are also in excellent standing among our customers with thousands of 5-star reviews and an "A" rating with the Better Business Bureau. If you want the best Rolex Datejust price, choose the world's leading pre-owned Rolex website, Bob's Watches.
What is required of me to sell my Datejust?
The first step is to get the value of your Datejust watch by filling out the form on this page.
We recommend determining your watch's serial and model numbers https://www.bobswatches.com/rolex-serial-numbers to help us provide the most accurate price for your Datejust.
The original box and papers, such as sales receipts, warranty papers, and service records, are preferred when selling your Rolex to provide history on the watch and confirm its authenticity. However, they are not required at Bob's Watches. Our team of experienced watchmakers will carefully evaluate your timepiece to ensure its authenticity. While it is true that having the original paperwork adds value to the overall watch, it is still possible to sell without it. It is always good practice to keep the paperwork with the watch for all future purchases as it increases the price of the watch and is becoming a requirement among many used Rolex buyers. In addition to the paperwork, include any original spare parts that you may have, such as extra bracelet links. They will potentially add to the final selling price of your watch.
Once you complete the form provided above, a customer service representative will contact you to walk you through the process of how to sell your Rolex. We will provide you with an insured, pre-paid label. All that is required from you is to package and ship your watch. We will do the rest.
How much is a Rolex Datejust worth?
Out team of Rolex trained watchmakers will examine your Datejust upon arrival. We record the unboxing process for complete transparency. Factors that we consider when determining the value of your Rolex include the overall condition of the watch and current demand. Other common factors that determine the Rolex Datejust price include, metal finish, year produced, and rarity. If the information provided to us about your watch is correct, the final quote should be consistent with the price given to you before you shipped your watch. On average, the Datejust price is $5,000 to $10,000 pre-owned.
Does the Datejust Rolex hold its value?
The beauty of owning any Rolex watch is that it will hold its value very well. The company was established over 100 years ago and is easily one of the most recognizable luxury brands in the world. The Rolex name itself is enough to hold any watch's value. Of course, some factors come into play that can be detrimental to the value of your Datejust, such as heavy wear and damage to the movement. However, if properly cared for, your Datejust stands to hold its value and potentially increase in price, especially if your watch is rare or includes precious metals and gems.
Click here to see a list of every Rolex watch we carry https://www.bobswatches.com/rolex-models/
Will the Datejust increase in value?
Every Rolex has the potential to hold and even increase its value. The Datejust is an excellent example of that. While it's likely that the Datejust will rise in price alongside market trends, it will not see a sharp increase. It's a sound investment none-the-less. The model is an evergreen watch within the Rolex portfolio that has been on the market for over 70 years. It is one of Rolex's most successful and popular watches with high supply. It is for that reason that so many collectors desire the Datejust and why it will almost always keep its value.
Are you interested in adding a Datejust to your collection? Bob's has the best pre-owned inventory on the market.
Is a Rolex Oyster Perpetual Datejust a good investment?
The Datejust hails from Rolex's Oyster Perpetual series. The watch includes an innovative waterproof case and Perpetual movement with self-winding. It will hold its value but will never likely see an astronomical rise in price. However, there is a good chance that if you buy the right Rolex Datejust watch, you can wear it for several years and sell it used for around the same price. Overall, the Datejust is a good and sensible investment for collectors of most budgets.
Is the Rolex Datejust a good watch?
The Rolex Datejust is, in every sense of the term, a good watch. It boasts a timeless style that has endured decades of fashion trends. Horologically, the Datejust is an important watch as it was the first to feature an automatically changing date display on the dial. Furthermore, the Datejust utilizes a tough waterproof case patented by Rolex as the "Oyster" and a self-winding "Perpetual" movement with unparalleled accuracy. The Datejust will stand the test of time both in form and in function.
How do I know my Rolex is genuine?
There are several ways to determine if your Rolex is genuine, simply by looking at it. The seconds hand should sweep smoothly around the dial. If it appears to "tick" or has a rigid motion, that is the first sign that you Rolex might not be real. The Cyclops lens affixed to the crystal should magnify the date and fill the lens. If the date appears small, that is another indication that your watch may not be authentic. Other factors to consider are possible typos or misplacement of text on the dial. The lettering should be precise and crisp. If any of the details seem misaligned or sloppy, chances are, the Datejust is not genuine. Further examination of the watch will also reveal the model and serial number between the links upon removal of the bracelet.