Sell
Rolex

Watches for the Best Price

"We Pay More Guaranteed!" - Paul Altieri, Founder & CEO
Have a photo?
Get a faster quote by sending us a photo
We Respect Your Email Privacy // We Will Not Share Info
By submitting your phone number, you agree to receive offer notification text messages from Bob's Watches at the phone number used when submitting. Consent is not a condition of any purchase. Reply HELP for help and STOP to cancel. Msg frequency varies. Msg and data rates may apply.
Featured On
"The Largest Watch Trading Site"
"The Most Trusted Place To Sell a Rolex"
"The Best Place To Buy & Sell a Rolex"
Find My Rolex Value
| Model / ReferenceModel / Ref | Description | Current Buy Price |
| --- | --- | --- |
| 114060 | Rolex Submariner - Non Metal, 40mm 1k deduct no papers | $8,280 |
| 114200 | Air-King - Oyster Perpetual, Steel, 34mm, Oyster Bracelet | $3,130 |
| 114210 | Air-King - Oyster Perpetual, Steel, 34mm, Oyster Bracelet | $4,000 |
| 114234 | Air-King - Oyster Perpetual, Steel & White Gold, 34mm, Oyster | $4,200 |
| 114270 | Explorer - Steel, 34mm, Oyster Bracelet | $4,270 |
| 114300 | Oyster Perpetual - Steel, 39mm, Oyster Bracelet | $5,800 |
| 115200 | Date - Steel, 34mm, Oyster Bracelet | $3,650 |
| 115210 | Date - Steel, Engine Turned Bezel, 34mm, Oyster Bracelet | $4,750 |
| 115234 | Date - Steel & White Gold 34, Oyster Bracelet | $4,320 |
| 116000 | Oyster Perpetual - Steel, Colored Dials, 36mm, Oyster Bracelet | $4,140 |
How It Works
Free & Fast Offer
Simply select your watch and answer a few questions.
Ship It To Us
Bob's Watches will send you a free, fully insured FedEx label.
Get Paid
Receive cash, wire, or check instantly.
About
Bob's Watches
Our Story
Founded in 1999, Bob's Watches is the leading online marketplace for buying, selling and trading used Rolex watches for men and women. With over 20 years of experience, and thousands of satisfied customers, we carry the world's largest selection of used Rolex watches for sale as well as other top brands like Omega, Panerai, Patek Philippe and more. Our pre-owned Rolex exchange is known for providing excellent customer service and offering the best prices through our low-price guarantee. All watches listed on our site are in stock and immediately available for free overnight shipping. Our selection is meticulously inspected and authenticated by third-party experts, ensuring every luxury watch listed on our store is 100% certified authentic.
Located in Newport Beach, California, we are proud members of the BBB, the IWJG, Jewelers Board of Trade and the Chamber of Commerce.
Along with a wide selection of new and used models for purchase, Bob's Watches is the most trusted destination to sell vintage and contemporary Rolex watches at full market value. Our Rolex serial numbers chart look-up tool helps owners learn when a specific piece was manufactured, and by filling out and submitting the form on our Sell Rolex page, viewers can get exact estimations on models in question. In addition, our YouTube video helps visitors learn "How to spot a fake Rolex."
Trust, honesty, and transparent pricing. Bob's Watches offers the largest and finest selection of used, pre-owned, and vintage luxury watches from brands including Rolex, OMEGA, Patek Philippe, Panerai , and more. It has become the ultimate destination for consumers looking to buy, sell, or trade certified pre-owned timepieces, attaining a BBB A+ rating, and has been quoted and featured in many of the world's leading news publications.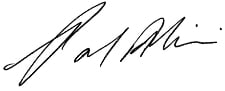 Paul Altieri
Founder and CEO | Bob's Watches
Looking To Sell Your Rolex Explorer For The Best Price?
If you're searching for the best price for selling your Rolex Explorer, get in touch with us at Bob's Watches. As the most trusted name in pre-owned Rolex, Bob's Watches is proud to offer a quick and safe way for people to sell used Rolex watches. Simply fill out the Instant Free Quote form and you'll get a free, no-obligation, Rolex Explorer price evaluation sent straight to your inbox. Alternatively, you can also call Bob's Watches at (800) 376-7430 to speak to one of our in-house specialists and you'll get a price quote over the phone. Or if you prefer, you can always get a free online quote using our sell my Rolex form.
Bob's Watches has over 30 years of experience buying and selling pre-owned luxury timepieces, specializing in Rolex. Using a combination of historical sales trends and up-to-the-minute market data, our team at Bob's Watches can expertly value any used Rolex Explorer you want to sell. (Click here to read our terms and conditions.) Whether modern or vintage, contact us if you want to sell your secondhand Rolex Explorer at the best price.
Although you can sell your pre-owned Explorer to us from anywhere in the country and almost anywhere in the world, some major cities we serve include:
New York
Los Angeles
Glenview
Houston
Chicago
Miami
San Francisco
Dallas
Washington
San Diego
Atlanta
Philadelphia
San Antonio
Las Vegas
Boston
Denver
Austin
Phoenix
Seattle
Questions And Answers On How To Sell A Rolex Explorer
Can I Sell My Rolex Explorer?
Yes, you can absolutely sell your Rolex. Pre-owned Rolex watches are by far the most popular luxury watch brand sold in the secondary market thanks to their global brand recognition. When compared to other high-end watches, Rolex is the best in terms of value retention and/or appreciation. Naturally, this does not apply to every Rolex watch out there. There are some models, such as the Rolex Explorer and other stainless steel sports watches, that are valued higher than others when sold pre-owned. The Rolex Explorer is a model that has not changed significantly in terms of its overall style throughout its history, making it a particularly attractive Rolex to sell and buy in the secondary market.
Where Can I Sell My Rolex Explorer?
For the highest prices, finest service, and fastest payouts, you can sell your Rolex to Bob's Watches. With over three decades of experience specialized in pre-owned Rolex, Bob's is proud to be the most trusted source for buying and selling secondhand Rolex watches. If you're looking to sell your Rolex Explorer, whether a vintage Explorer ref. 1016 or the latest Explorer ref. 214270, our in-house experts have the required skills and knowledge to properly appraise any Rolex watch to determine its current market value. All you need to do is fill out our Instant Free Quote Form or call (800) 376-7430 for a quote over the phone.
Do Rolex Watches Have Resale Value?
Yes, Rolex watches have some of the best resale values in the secondary luxury market due to a large audience of passionate collectors and luxury watch enthusiasts. In fact, many Rolex owners are happy to find out that they can get more than they originally paid for when they decide to sell their secondhand Rolex. Not all Rolex watches appreciate in value but many do. Collectible vintage Rolex models and popular modern Rolex sports watches have the highest resale values. For example, it's not uncommon to find vintage Rolex Explorer watches selling for five figures in today's market while the newest Explorer watches have a resale value that is generally higher than its official retail price.
How Much Does A Used Rolex Sell For?
How much a used Rolex sells for its dependent on a myriad of factors including model, condition, provenance, rarity, and market demand. Even the seemingly smallest design variation can have a significant impact on the collectability and value of a Rolex—which is why it's crucial to have your Rolex valued by credible experts. Inexperienced Rolex buyers could miss the smallest details. For instance, recognizing a "Blackout" variant of the Explorer 14270 can mean the difference of up to five times the value of a standard used Rolex Explorer 14270.
For a reliable appraisal of your Explorer or to find out how much any other used Rolex watch can sell for, request your free quote from Bob's Watches.
Should You Buy A Rolex Without Papers?
Although having the original papers when buying a secondhand Rolex is a good thing to have, it is not always possible—especially with older vintage watches. Many sought-after vintage Rolex watches, such as rare Explorers made in the 1950s, are over six decades old and realistically speaking, much of the original paperwork is long gone.
What is critical when buying a pre-owned Rolex is to only purchase from a trustworthy source that has done all the necessary inspections to guarantee a 100% genuine timepiece. You're far better off buying a used Rolex without papers from a credible source than buying one with papers from a questionable seller.
Does Rolex Sell Pre-Owned Explorer Watches?
Rolex does not sell pre-owned watches. As a result, Rolex does not buy pre-owned watches for resale. Nor does the company offer any type of authentication, appraisal, or extract from the archives service. Therefore, Rolex owners must seek out pre-owned luxury watch experts, such as Bob's Watches, if they want to determine the value, buy, or sell a secondhand Rolex.
Is It Hard To Sell A Rolex EXplorer?
No, it is not hard to sell a Rolex if you rely on an honest and safe company like Bob's Watches. With our no-obligation Instant Free Quote option, insured shipping, and rapid payout process, we make it as easy and as smooth as possible to sell a secondhand Rolex. Let's say you want to sell a Rolex Explorer, all you have to do is contact us with some details—either by filling out an online form or giving us a call—and we'll get back to you with a quote. If you agree to the quote, we'll send you an insured shipping label and all you have to do is carefully package your Rolex Explorer and drop it off at the nearest FedEx location. Once we receive your Rolex Explorer, we will inspect the watch (while recording it on video) to ensure that everything matches up with the given description. If you confirm our price offer to buy your Explorer you can then choose how you'd like to get paid. It really is that easy with Bob's Watches.
On the other hand, things can get very difficult when trying to sell a Rolex to a dishonest buyer and you can risk losing both your watch and money.
Which Rolex is the Cheapest?
In the brand's current catalog, the cheapest Rolex watch is the entry-level Oyster Perpetual in stainless steel, which retails for $5,100 to $5,700 depending on size. The least expensive Rolex sports watch in the current lineup is the Air-King ref. 116900 (retail price $6,450), closely followed by the Explorer ref. 214270 (retail price $6,550).
However, prices for pre-owned Rolex watches can differ quite dramatically depending on the model. Some Rolex Explorer references can sell above their retail prices in the secondary market while others can be purchased for less than retail. If you're looking to sell a used Rolex Explorer, it's best to contact us for a price quote for your specific model.
What Rolex Holds Its Value?
Many Rolex hold their value, especially iconic models such as stainless steel Submariner, GMT-Master, and Daytona watches. However, in recent years, we've seen more subtly designed Rolex watches like the Explorer surge in value as well in the secondary market—which makes it a great time to pull the trigger on selling a used Rolex Explorer if you've been thinking about it. New Explorer watches are increasingly difficult to find at boutiques, therefore fueling the resale value. While vintage Explorer models have always been popular amongst Rolex collectors, there's also been a notable uptick in interest in discontinued (but too young to be considered vintage) Explorer watches such as the ref. 14270 and ref. 114270 from the 1990s and 2000s.
Can I Check a Rolex Serial Number?
Yes, you can check a Rolex serial number via Bob's Watches' serial lookup tool to find out approximate production dates. Rolex serial numbers are always found on the watch's accompanying paperwork. However, if you don't have access to the paperwork, then the serial number can be found on the Rolex watch itself. The location of the Rolex serial number is dependent on the age of the watch.\
Rolex used to engrave the serial number in between the lugs on the 6 o'clock side—you have to remove the bracelet to see it. In the 2000s, Rolex began also engraving the serial number on the rehaut, also on the 6 o'clock side. However, from about 2008 onwards, Rolex no longer included the serial number between the lugs and only featured it on the rehaut. So, if you're looking for the serial number of a Rolex Explorer, then know that the newest reference 214270 will have it only on the rehaut while the preceding Explorer 114270 can have it on the case, rehaut, or both.
Explorer Pricing Table for Each Reference Number
| | | | |
| --- | --- | --- | --- |
| Model # | Name | Approximate Production Years | Description |
| 6150 | 6150 | 1953 | Stainless Steel, 36mm, Gilt Dial, Radium Lume, 3/6/9 Hour Markers, Mercedes Hands, Acrylic Crystal, Automatic Caliber A296 (Non-chronometer), Originally Water Resistant to 50m |
| >6350 | Vintage Explorer ref. 6350 | 1953 – 1955 | Stainless Steel, 36mm, Gilt Dial, Radium Lume, 3/6/9 Hour Markers, Mercedes Hands, EXPLORER name on dial, Acrylic Crystal, Automatic Caliber A296, Originally Water Resistant to 50m |
| style="color: #0e101a;">6610 | Vintage Explorer ref. 6610 | 1955 – 1959 | Stainless Steel, 36mm, Gilt Dial, Radium Lume, 3/6/9 Hour Markers, Mercedes Hands, Acrylic Crystal, Automatic Caliber 1030, Originally Water Resistant to 50m |
| 1016 | Vintage Explorer ref. 1016 | 1959 – 1989 | Stainless Steel, 36mm, Gilt Dial or Matte Dial, Radium or Tritium Lume, 3/6/9 Hour Markers, Mercedes Hands, Acrylic Crystal, Automatic Caliber 1560 or Caliber 1570, Originally Water Resistant to 100m |
| 14270 | Explorer ref. 14270 | 1989 – 2001 | Stainless Steel, 36mm, Glossy Dial with Applied Indexes, Tritium Lume or Luminova Lume, 3/6/9 Hour Markers, Mercedes Hands, Sapphire Crystal, Automatic Caliber 3000, Water Resistant to 100m |
| 114270 | Explorer ref. 114270 | 2001 – 2010 | Stainless Steel, 36mm, Glossy Dial with Applied Indexes, SuperLuminova Lume, 3/6/9 Hour Markers, Mercedes Hands, Sapphire Crystal, Automatic Caliber 3130, Water Resistant to 100m |
| 214270 | Explorer ref. 214270 | 2010 – Present | Stainless Steel, 39mm, Glossy Dial with Applied Indexes, Chromalight Lume, 3/6/9 Hour Markers, Mercedes Hands, Sapphire Crystal, Automatic Caliber 3132, Water Resistant to 100m |
Explorer Pricing Table for Key Features
| | | | |
| --- | --- | --- | --- |
| Model # | Name | Circa | Description |
| 6350 | Vintage Explorer 6350 "Pencil Hands" | 1953 – 1955 | Most Explorer 6350 were fitted with Mercedes hands but some rare examples had pencil hands identical to the Submariner 6204 |
| 6350 | Vintage Explorer 6350 "Honeycomb" | 1953 – 1955 | A few Explorer 6350 examples were fitted with black dials featuring a honeycomb pattern. Sometimes referred to as Explorer 6350 "Waffle" |
| 6610 | Vintage Explorer 6610 "Red Depth" | 1955 – 1959 | A few Explorer 6610 included the water depth rating (50m = 165ft) in red under the EXPLORER name |
| 6610 | Vintage Explorer 6610 "White Lollipop" | 1955 – 1959 | Some Explorer 6610 had a lollipop shaped seconds hand painted in white |
| 14270 | Explorer 14270 "Blackout" | 1990 - 1991 | The earliest examples of Explorer 14270 featured 3, 6, and 9 hour markers painted with black enamel. These rare examples are often referred to as Explorer "Blackout" |