Sell
Rolex

Watches for the Best Price

"We Pay More Guaranteed!" - Paul Altieri, Founder & CEO
Have a photo?
Get a faster quote by sending us a photo
We Respect Your Email Privacy // We Will Not Share Info
By submitting your phone number, you agree to receive offer notification text messages from Bob's Watches at the phone number used when submitting. Consent is not a condition of any purchase. Reply HELP for help and STOP to cancel. Msg frequency varies. Msg and data rates may apply.
Featured On
"The Largest Watch Trading Site"
"The Most Trusted Place To Sell a Rolex"
"The Best Place To Buy & Sell a Rolex"
Find My Rolex Value
| Model / ReferenceModel / Ref | Description | Current Buy Price |
| --- | --- | --- |
| 114060 | Rolex Submariner - Non Metal, 40mm 1k deduct no papers | $8,280 |
| 114200 | Air-King - Oyster Perpetual, Steel, 34mm, Oyster Bracelet | $3,130 |
| 114210 | Air-King - Oyster Perpetual, Steel, 34mm, Oyster Bracelet | $4,000 |
| 114234 | Air-King - Oyster Perpetual, Steel & White Gold, 34mm, Oyster | $4,200 |
| 114270 | Explorer - Steel, 34mm, Oyster Bracelet | $4,270 |
| 114300 | Oyster Perpetual - Steel, 39mm, Oyster Bracelet | $5,800 |
| 115200 | Date - Steel, 34mm, Oyster Bracelet | $3,820 |
| 115210 | Date - Steel, Engine Turned Bezel, 34mm, Oyster Bracelet | $4,750 |
| 115234 | Date - Steel & White Gold 34, Oyster Bracelet | $4,320 |
| 116000 | Oyster Perpetual - Steel, Colored Dials, 36mm, Oyster Bracelet | $4,320 |
How It Works
Free & Fast Offer
Simply select your watch and answer a few questions.
Ship It To Us
Bob's Watches will send you a free, fully insured FedEx label.
Get Paid
Receive cash, wire, or check instantly.
About
Bob's Watches
Our Story
Founded in 1999, Bob's Watches is the leading online marketplace for buying, selling and trading used Rolex watches for men and women. With over 20 years of experience, and thousands of satisfied customers, we carry the world's largest selection of used Rolex watches for sale as well as other top brands like Omega, Panerai, Patek Philippe and more. Our pre-owned Rolex exchange is known for providing excellent customer service and offering the best prices through our low-price guarantee. All watches listed on our site are in stock and immediately available for free overnight shipping. Our selection is meticulously inspected and authenticated by third-party experts, ensuring every luxury watch listed on our store is 100% certified authentic.
Located in Newport Beach, California, we are proud members of the BBB, the IWJG, Jewelers Board of Trade and the Chamber of Commerce.
Along with a wide selection of new and used models for purchase, Bob's Watches is the most trusted destination to sell vintage and contemporary Rolex watches at full market value. Our Rolex serial numbers chart look-up tool helps owners learn when a specific piece was manufactured, and by filling out and submitting the form on our Sell Rolex page, viewers can get exact estimations on models in question. In addition, our YouTube video helps visitors learn "How to spot a fake Rolex."
Trust, honesty, and transparent pricing. Bob's Watches offers the largest and finest selection of used, pre-owned, and vintage luxury watches from brands including Rolex, OMEGA, Patek Philippe, Panerai , and more. It has become the ultimate destination for consumers looking to buy, sell, or trade certified pre-owned timepieces, attaining a BBB A+ rating, and has been quoted and featured in many of the world's leading news publications.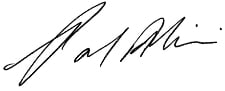 Paul Altieri
Founder and CEO | Bob's Watches
Are You Looking To Sell Your Rolex Sea-Dweller Watch For Top Dollar?
At Bob's Watches, we will offer you the best price for your Rolex Sea-Dweller watch. Our team boasts 30 years of combined experience, making us one of the most trusted names in pre-owned Rolex watches.
We specialize primarily in Rolex watches and have the knowledge and experience necessary to properly value your timepiece and offer a fair market price.
You no longer have to wonder, where is the best place to sell my Rolex Sea-Dweller? Our innovative Rolex change concept makes the process simple, fast, and worry-free.
To get started, request a free quote (https://www.bobswatches.com/sell-rolex-watch) or call us at 800-494-3708. A customer service representative will contact you to discuss the condition and price of your Rolex Sea-Dweller watch.
To see a list of all the Rolex models and reference numbers, click here.
Where Can I Sell Rolex Watches Near Me?
If you're ready to sell your Rolex Sea-Dweller, there are a few options to consider. While selling in-person to a local pawn or jewelry shop might seem convenient, it won't always get you the best price. Most often, they aren't specialized in Rolex watches and cannot properly appraise your watch. They also might have a higher overhead, making it difficult to offer the best price.
Craigslist and eBay are also tempting options. However, these forums are the riskiest. Neither option protects the seller if your watch is stolen, damaged, or lost in the mail. You also can't be sure who you are selling to on either website.
On the other hand, Bob's Watches provides pre-paid and insured labels to ship your watch. If it is lost or damaged while in route to us, you will still get paid the original quote price. We are also in excellent standing with the community with thousands of 5-star reviews and an "A" rating with the Better Business Bureau. You can rest assured that you are selling to a trusted dealer and will get the best price for your Rolex if you choose Bob's Watches.
What is Required from me to sell my Rolex?
Before you sell your Rolex Sea-Dweller, gather all spare parts and papers that you might have, including extra bracelet links, accessories sold with the watch, warranty or service papers, or the original papers included with the watch at the time of purchase. It is also helpful to know the watch's model and serial number beforehand. If you don't know your watch's serial number.
The selling process has never been easier or safer with our unique exchange process. The steps are simple:
Step 1: Contact us by calling us at 800-494-3708.
Step 2: Carefully pack your Rolex watch using the pre-paid label provided to you.
Step 3: Once we receive your watch, we will unpack and examine it to confirm the quoted price. This process is video recorded for complete transparency.
Step 4: We will then call you to confirm the appraisal price.
Step 5: You get paid!
More Commonly Asked Questions and Answers
What is a Sea-Dweller?
The Rolex Sea-Dweller is a Swiss diving watch with water-resistance up to 1,220 meters/4,000 feet. Rolex released the deep saturation diver in 1967, equipping it with a Perpetual movement, Oyster case, and 60-minute rotatable bezel. The Sea-Dweller includes a Helium Escape Valve. As the wearer ascends from extreme depths, gasses, such as helium, accumulate within the case. This often causes the crystal to pop off, a dilemma that many watch companies tried to tackle. The Helium Escape Valve releases the gasses in a controlled manner, keeping the crystal in-tact during decompression and allowing the watch to travel up to 4,000 feet below the sea's surface.
Also within the Sea-Dweller family is the Deepsea, which hit the market in 2008 under reference 116660. Just like the Sea-Dweller, the Deepsea includes a Helium Escape Valve, only now it also boasts a thicker sapphire crystal and a Ring Lock System. The Deepsea is waterproof up to 3,900 meters/12,800 feet.
How Much is a Rolex Sea-Dweller Worth?
Until recently, the Sea-Dweller was produced exclusively in stainless steel. Reference 126603 was the first to utilize steel and gold, which retails for $16,600. Used, the 126603 price averages around $17,500. If it's the traditional stainless steel Sea-Dweller or Deepsea edition that you've got your eye on, you can expect to pay around $10k-$15k pre-owned for the ceramic bezel series and $5k-$6k pre-owned for the older 5-digit Sea-Dweller series.
Is Rolex Sea-Dweller Discontinued?
The Rolex Sea-Dweller and Deepsea dive watch are still in production under the following references:
126603 Yellow Rolesor Sea-Dweller
126600 Oystersteel Sea-Dweller
126660 Oystersteel Sea-Dweller Deepsea
126600 Oystersteel Sea-Dweller Deepsea James Cameron
How Can you Tell if a Rolex Sea-Dweller is Real?
As with any Rolex watch, the first indication that the timepiece is not authentic is its weight. The watch should feel substantial on the wrist. If it feels lightweight or cheaply-made, that should be your first clue that the watch isn't real. Looking at the dial, the font should be crisp. Sloppy lettering and even typos are other indications that the watch is fake. The Cyclops is another clue, as the date mechanism should appear magnified and take up the entire window when viewed through the Cyclops lens.
If you remove the bracelet, the serial and model numbers will be present on the side of the case between the lugs. If this information is missing or incorrect, the Rolex is not genuine.
Which is Better, the Sea-Dweller or Submariner?
The Submariner is, without a doubt, a very impressive dive watch that is waterproof up to 1,000 feet. When comparing water-resistance, the Sea-Dweller series blows the Submariner out of the water with a depth rating of up to 4,000/Sea-Dweller and 12,800/Deepsea. Regarding size, the Submariner measures 40mm in diameter, while the current Sea-Dweller and Deepsea measure 43mm and 44mm in diameter. Many will argue that the Submariner is easier to wear and is more affordable, making it popular among collectors.
All of the mentioned dive watches include 904L-grade Oystersteel, scratch-resistance sapphire crystals, and uni-directional bezels equipped with a ceramic insert on newer models. The Submariner, however, is still powered by the calibre 3135 movement. While still a very precise and singularly reliable movement, the cal. 3135 has since been replaced by the more efficient cal. 3235, the latter of which powers the Sea-Dweller Deepsea series.
How thick is Rolex Sea-Dweller?
In Rolex's own words, the Sea-Dweller series is the "paragon of robustness." To accommodate the increased water-resistance and added Helium Escape Valve, the case needs to be thicker than other professional series watches in the company's catalog. The current Sea-Dweller 1266XX measures 43mm in diameter and 15.2mm thick. The current Deepsea 12666X measures 44mm in diameter and 17.7mm thick.
Which Rolex Holds its Value Best?
There are several factors to keep in mind regarding the Rolex that holds its value the best, such as demand, availability, and historical importance. Stainless steel sports models are incredibly popular and seem to always be in short supply, particularly the current generation with a ceramic bezel, such as the Daytona 116500, Sea-Dweller 126600, and Deepsea 126660. If you find yourself lucky enough to purchase one at retail, it will immediately appreciate, with secondhand prices skyrocketing for some models.
Vintage Rolex watches will almost always hold their value, especially those that offer some importance to Rolex's story, such as the first reference within the series. Examples include the very first Sea-Dweller 1665, or any watch worn by a celebrity, such as the Paul Newman Daytona 6239.
Which Rolex is the Best Investment?
Any pre-owned Rolex in gold will be a sound investment as gold stands to hold its value well. There are some pretty amazing deals on the pre-owned market, such as the Day-Date 18238 and 118238. If gold isn't quite your style, the Submariner 16610 is always a safe bet, as is the Pepsi GMT Master 16710 and Sea-Dweller 116600.
How much does the Sea-Dweller Weigh?
Sea-Dweller 40mm 16600: 147 grams
Sea-Dweller 40mm 16660: 147 grams
Sea-Dweller 40mm 116600: 165 grams
Sea-Dweller 43mm 126600: 194 grams
Sea-Dweller Deepsea 44mm 116660: 216 grams
Sea-Dweller Deepsea 44mm 126660: 228 grams
In comparison, the Submariner 40mm 16610 weighs 155 grams
Should you wear your Rolex Every Day?
Rolex watches are built to last. The majority are outfitted with a waterproof Oyster case, sapphire crystal over the dial, and resilient metal finishes. The Perpetual movement will stay wound if worn daily as well. Of course, any watch will start to show some signs of wear if worn daily, such as dirt and minor scratches. If you wish to keep your Rolex wristwatch in pristine condition, you can certainly reserve it for special occasions.
While Rolex watches can take a beating, there is a debate on whether you should wear your Rolex every day. Cons include possibly losing your watch and attracting attention from those who will try to steal your watch because it is recognizable as a luxury item.