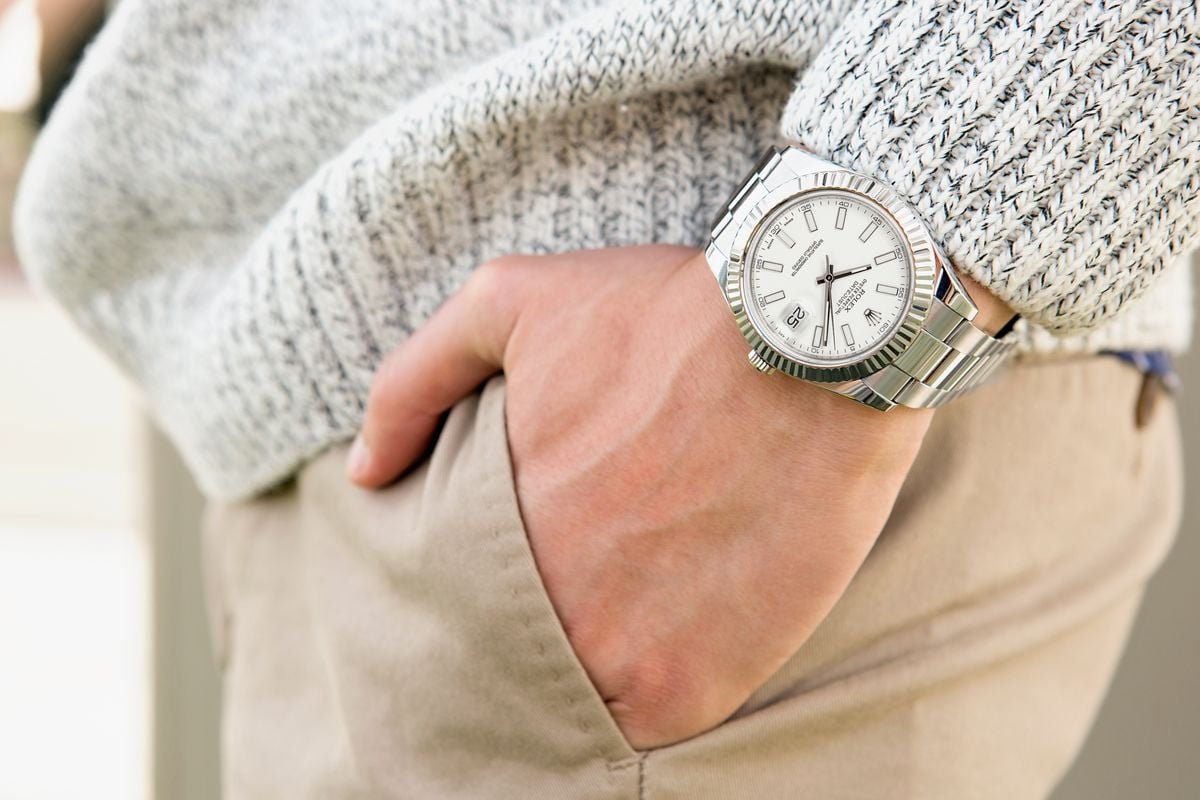 For many watch manufacturers, everyday wristwatches can be some of the most complex and challenging designs. Bridging the gap between a companion for a business meeting and a timepiece to celebrate a special occasion in life is no easy feat. An everyday wristwatch needs to perform like a natural when clocking up the air miles. It needs to sit comfortably on the wrist while watching a golf match, but it also needs to tell accurate time 24/7 and simultaneously look sophisticated enough to pair with a suit and briefcase.
An everyday watch needs to perform peerlessly around the clock and feature a set of sleek aesthetics and reliable materials that can be at home in a variety of different environments. A watch for all occasions and all eventualities best defines an everyday wristwatch. Some gentlemen prefer their everyday timekeeping companion to look classic and simple - a safe bet for marrying with sophisticated attire should the occasion arise. Others prefer to opt for a wristwatch that exudes a sense of rugged elegance when matched with a weekend jeans and t-shirt ensemble - a modern timepiece with a defining feature, like a bold crown or finely knurled lugs for a more sports-oriented appearance on the wrist.
Regardless of the outfit or occasion in question, an everyday watch must look comfortable and stylish at all times. Refined enough to catch the eye of any fellow aspiring watch connoisseur, but understated enough to not completely draw attention away from a smart outfit - everyday wristwatches are built to serve the wrist for an entire lifetime and accommodate the wearer's every need, whether that be to record a personal best, to sit quiet and look pretty, or to be a representation of one's personal success. It needs to sit somewhere in between flashy and subtle without looking like it struggled to get there. A wristwatch that can transform an outfit into realms of understated elegance but still create wrist presence is the perfect kind of everyday watch. Often characterized by a clear and formal layout, these type of luxury watches balance functionality with practical ease, so much that the gentleman need not think of how best to dress up or dress down his watch to match his appearance. Moreover, with a quality everyday wristwatch strapped to the arm, he need only concern himself with how good he looks.
Some Background on Everyday Watches
Having survived a swarm in 21st century gadgets, the luxury wristwatch industry proved those wrong who thought the everyday watch had met its demise after technological breakthroughs like the smartphone. Today, the classic wristwatch continues to be a favorite collectible piece of luxury menswear for those who are devoted to owning and nurturing their very own family heirloom, as well as the style-conscious individual. Pocket watches were once the everyday timekeeping tool for sophisticated gentlemen during the 19th century, whilst wristwatches were associated with jewelry accessories worn only by women. However, there was a reason for such an imbalance in the male-to-female ratio of this watch-wearing society. Since wristwatches before the 20th century were susceptible to damage caused by raw elements like wind, rain, and dust particles - gentlemen who were more likely to face these challenging conditions preferred to keep their watches in their pocket safe from harm. As with many things, it took a war and the help of world-renowned Rolex to change the pattern of style and fashion, with gentlemen all over the world soon realizing the convenience that a wrist-mounted timepiece could offer.
Rolex is a name that is synonymous with benchmark-setting quality, thus their range of everyday wristwatches is ever-evolving and continually bringing innovation after innovation to the wrists of gentlemen who need a timepiece for every occasion. Not only did Rolex create the first waterproof watch in 1926, capable of protecting its delicate inner-components from dust, courtesy of a hermetically sealed case, but two decades later, the manufacturer also released the Datejust: the world's first date-displaying chronometer wristwatch – a classic and comfortably subtle design the world had never seen before.
When Rolex launched the Explorer, it brought with it earth-shattering success. Not only did it appeal to amateur and professional explorers, but it echoed the needs of the modern gent in search of an everyday watch. It enabled experienced watch collectors to have a highly capable timepiece for dining out, attending important business meetings, and for relaxing - all without having to swap one wristwatch over to another. Watches like the Rolex Explorer were tested by mountaineers and scientists, but also worn by those in need of a watch that could promise to withstand the toughest of conditions without ever missing a beat. Hence came the success of one of the best Rolex everyday watches, with its rugged aesthetic balanced beautifully by a classic design. Rolex watches can effortlessly slip from the understated and casual to the smart and sophisticated, accurately providing the time via a clear format without any need for unnecessary clutter.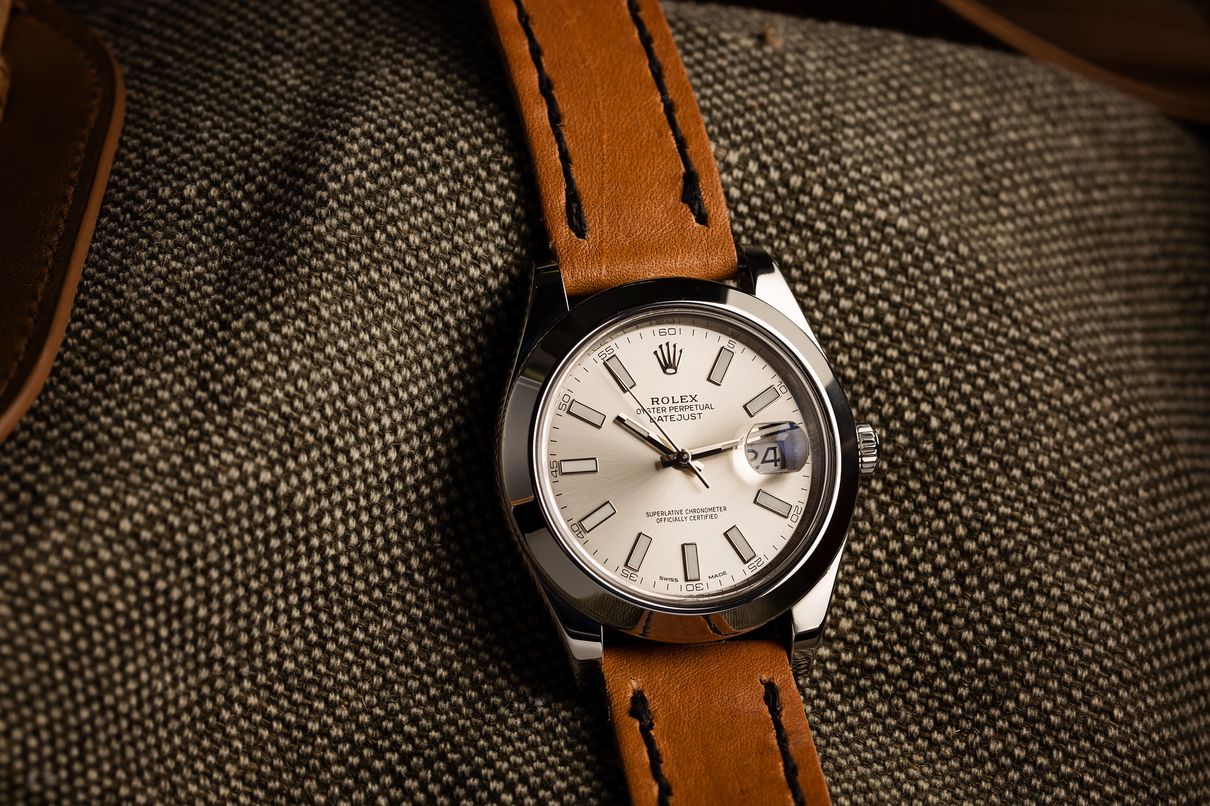 Characteristics of An Everyday Watch
But what characteristics define luxury everyday watches? The great thing about everyday wristwatches is that they vary so much in terms of design and features. Just as the Rolex Milgauss differs considerably from any other everyday watch - paying homage to the company's scientific research and ground-breaking anti-magnetic technology - one great everyday watch will never be the same as another. The Rolex Air-King is another popular everyday watch, nodding to the company's relationship with the aviation industry. Despite distinctive pilot-inspired aesthetics, the dial of the Rolex Air-King is as capable as any in becoming a timepiece that will reliably deliver accuracy and legibility day after day. Regardless, any watch with a simple three-handed dial layout and a date display is often the most popular type of everyday watch, since its design is neither overly fussy or too simplistic. However, the best everyday watch must offer three things primarily:
1) Versatility:
From snowboarding to eating at a fine restaurant, wristwatches for everyday wear must be able to look stylish in all situations. A watch that looks smart whether married with a wedding suit or swimsuit is a watch that can be worn every day of the week without the wearer having to spare a second's thought on how it will fit into their lifestyle or wardrobe. Those who like a little added functionality may be drawn towards a watch with a timing bezel or a chronograph complication for doubling up as a gym companion.
2) A comfortable size:
Most everyday watches span an average width of 34mm to 40mm. A model that is too chunky or hefty on the wrist will only pair well with certain attire. Likewise, something too dainty will fail to fit in with any outfit other than elegant evening attire. Getting the size just right for the wrist is a crucial part in choosing the perfect everyday watch. If it's too heavy for wearing to work, it will become a nuisance. Likewise, if its broad diameter is too overpowering for a smart suit and tie, it will distract from the outfit itself.
3) A durable case material:
Robustness and reliability are integral factors that any everyday wristwatch should promise. A case material that withstands external challenges and is resistant to the elements and corrosion is a key factor when searching for a loyal companion for the wrist. Bracelets made from stainless steel to match the the case or models crafted from lightweight titanium are both practical and durable for day-today wear. Comfortable leather straps bridge the gap between sophisticated and casual when it comes to choosing a watch for wearing every day of the week, whereas a deployment clasp or traditional pin buckle is a matter of personal preference.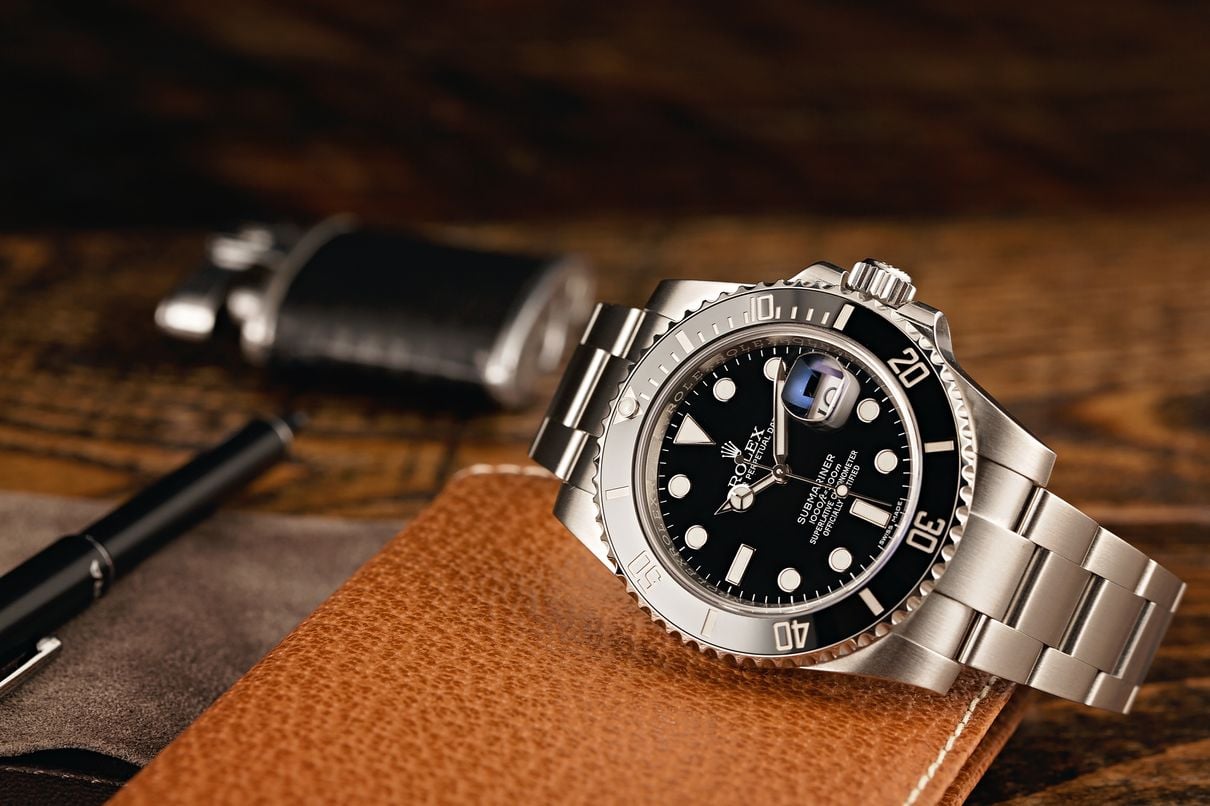 Rolex Watches for Everyday Life
Some of the most versatile everyday watches and those categorized as the Go Anywhere Do Anything (GADA) type belong to Rolex. An everyday Rolex watch like the Rolex Submariner blurs the lines between a timepiece that will push boundaries (should the wearer be an active, exploring individual) and a watch that has sporty undertones and a robust outer casing for withstanding day-to-day challenges.
Rolex launched their first ever Submariner watch in 1953, equipped with 100 meters of water resistance. It followed the inventions first introduced with the Oyster watch, which set the standards for the rest of the Swiss watch industry, but more importantly, granted the wearer a watch that communicated refinement and looked good on the wrist during weekdays as well as for diving purposes. The Rolex Submariner has a style geared towards individuals with a love for classic everyday wristwatches, since its sleek aesthetics keep technical abilities down-to-earth and real. Reliability, functionality, and robustness lie at the heart of an everyday Rolex watch, and with materials like hard, corrosion-resistant 904L stainless steel and a Cerachrom bezel insert that is practically scratchproof – a long life on the wrist is exactly what this kind of everyday watch promises.
Considered by some to be the best Rolex to own is one with a GMT function like the Rolex GMT-Master watch. A timeless aesthetic combined with a clear, legible format and a functional and practical design, assigns this Rolex watch to the everyday wristwatch category without any doubt. Helping remedy bouts of jet lag for the on-the-go businessman with its multi-time zone capabilities, the GMT-Master's functionality is paired with an attractive design that adds the desirability factor to this invaluable tool for wearing everyday of the week. Adjusting one's circadian rhythm during a trip is made easier with an everyday watch like a Rolex GMT, which allows both local time and home time to be simultaneously displayed, enabling travelers to better maintain a sense of how long they have been awake.
Some of the best everyday watches to own are those like the Rolex Datejust. As one of the most recognizable Rolex watches, its design code remains versatile enough to look stylish whether attending an important conference meeting, taking a vacation, or meeting friends at the bar after work. The date window changes instantaneously at midnight and sits underneath a cyclops magnification lens, making it easy to read both during the daytime and long into the evening. The Rolex Datejust's approachable design was first created in 1945 and has appealed to everyone from businessmen and retired gentlemen to sportsmen, socialites, and everyone in between. Like many an everyday wristwatch, the Rolex Datejust promises accuracy and reliability above all, yet never fails to impress with its versatile aesthetic and charismatic charm.