Rolex Clasps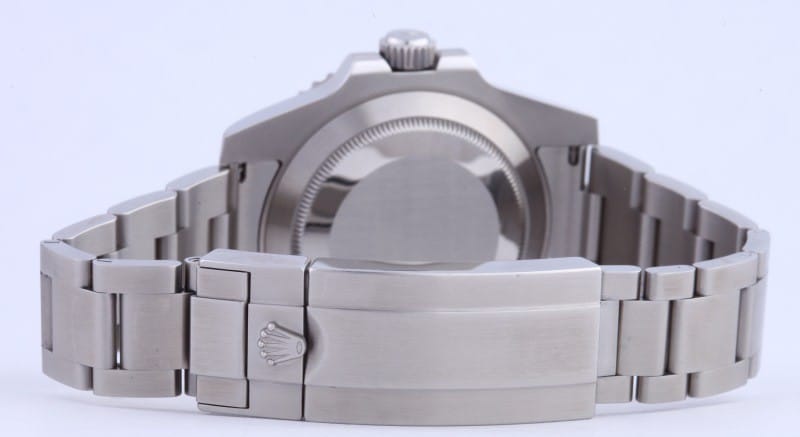 The clasp is one of the most over looked, yet important parts of a Rolex watch. The clasp is what stands between the wearer and the loss of their valuable timepiece. The clasp is also the most "used" part of the watch, as the wearer will always handle and adjust it when taking the watch on or off.
Without the clasp, a Rolex watch is unwearable, and converts to a pretty, small clock. As with all aspects of the Rolex design, careful attention was paid to the clasp. Like the Oyster case, the ergonomics of the clasp was carefully studied. Designs throughout the years ensured reliability, strength, and protection, as well as aesthetic value. Using the latest research and technology, Rolex has designed a series of various clasps, each put through stringent testing, to ensure the highest quality product.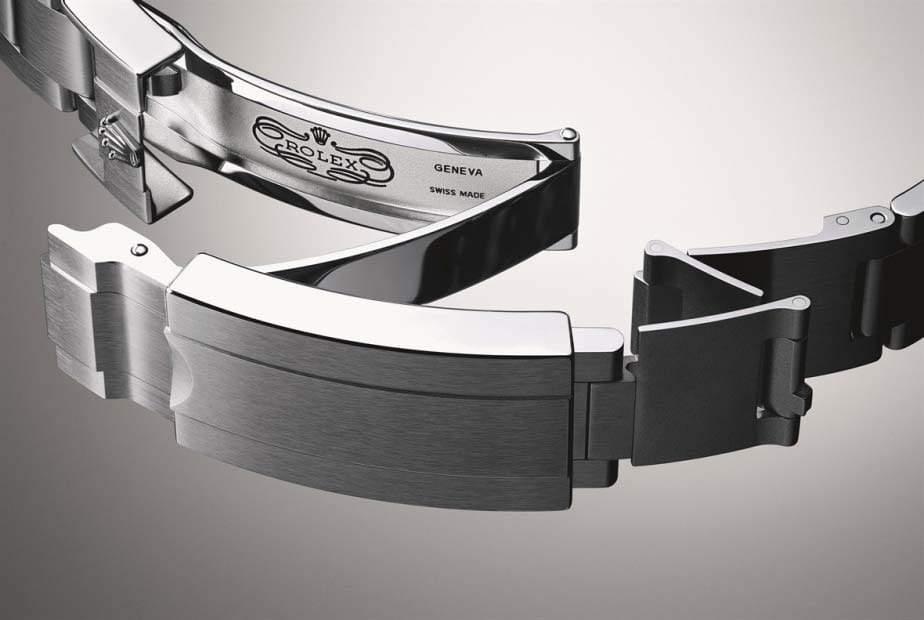 After various models and configurations, Rolex has currently settled on the new-generation Oysterlock clasp. This newly developed clasp attempts to reconcile the demands made on the Professional watches, with a blend of sophisticated engineering, simple handling, smooth lines, and security. The Oysterlock clasp is crafted from 904L steel with increased chromium content. This makes the clasp corrosion-resistant, designed specifically for use in the water. It also contains a patented Rolex Glidelock clasp, which allows divers to expand the band to 18 mm in precise 1.8 mm increments. The Fliplock extension links enable the band to be adjusted by an additional 26 mm, fitting comfortably over a divesuit.
Many Rolex claps have been stamped with codes. These codes can be found on two different locations on a Rolex timepiece; the clasp and the end link of the bracelet. However, the code is usually found on the Rolex bracelet clasp. Rolex began the practice of stamping clasps in 1976. Each clasp code begins with one or two letters, followed by a number 1 through 12. The letter(s) indicates the year, and the 1 through 12 number indicates the month.
Beginning in 2011, Rolex did away with the previous system of clasp code configurations, changing to a completely random 3 digit clasp code system. The 3 digits is comprised of either all numbers, all letters, or a combination of both. Because the code is random it reveals nothing about the timepiece's production date.
Though often overlooked, the clasp is an extremely important part of any Rolex watch. Not only is it designed to offer the best protection and ease of use, but is also aesthetically appealing. The clasp also offers a peek inside the watch's history, with older model clasp codes revealing the original production date. The clasp is also a real link between the wearer and the watch, as its purpose is to be daily handled by the wearer, ensuring strength and security.