Vintage Rolex Ads - The History and Heritage of Rolex
If you love history and you love Rolex, we have a special treat for you! It's always exciting to look back at the legendary origins of this timeless brand, how it all began and how it continued to perpetuate the name ROLEX throughout history. This history can be seen through the elusive and rare vintage Rolex watches tat circulate the world today. But a lesser known memory of Rolex history can be seen and enjoyed by taking a look at the advertisements and flyers produced by the company all the way back to its infancy. Check out these vintage Rolex watch ads full of charm, wit and classic Rolex images.
And once you're done, satisfy that craving of yours and shop our vintage Rolex watches.
Vintage Rolex Ad - Ref. 4062, 5036, 4313, and 4768 models
There isn't much room on a sledge. Wally Herbert's Rolex had to earn its place.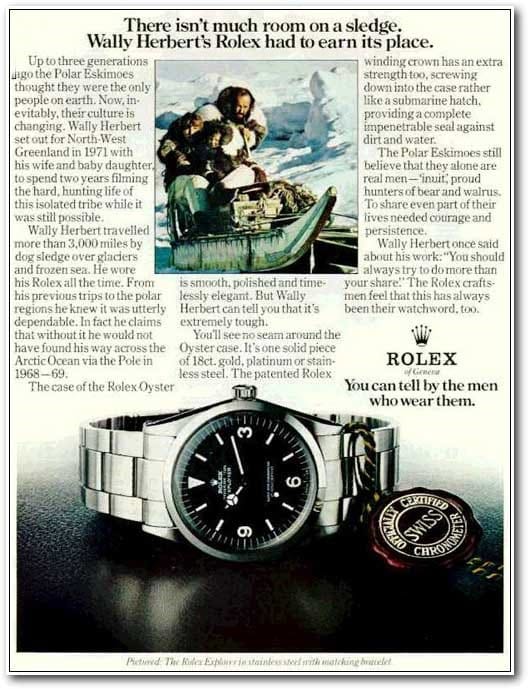 Vintage Rolex Time Ad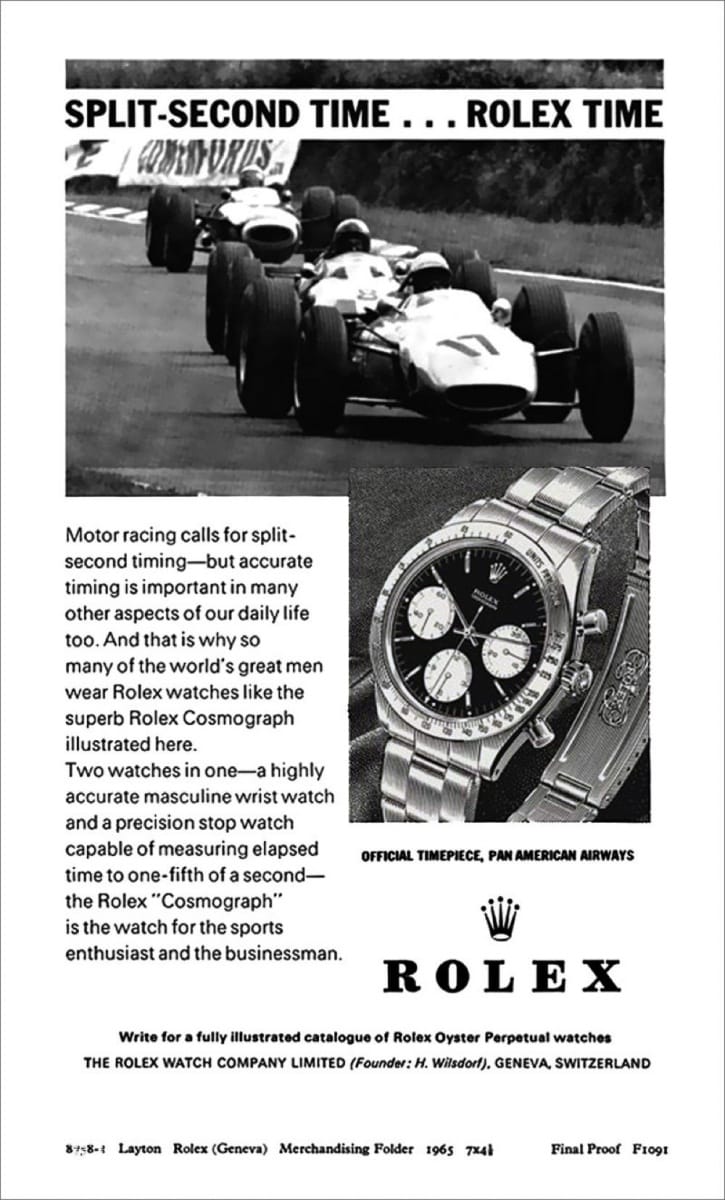 Vintage Rolex Prince Ad
Vintage Rolex 6062 Chronometer Ad
Next time somebody tells you they have an amazing, new waterproof watch...tell them about the crushed Oyster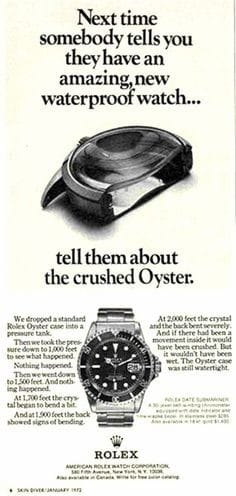 In the America's Cup, there is no second.
Leaders of the Industry Know the Value of Time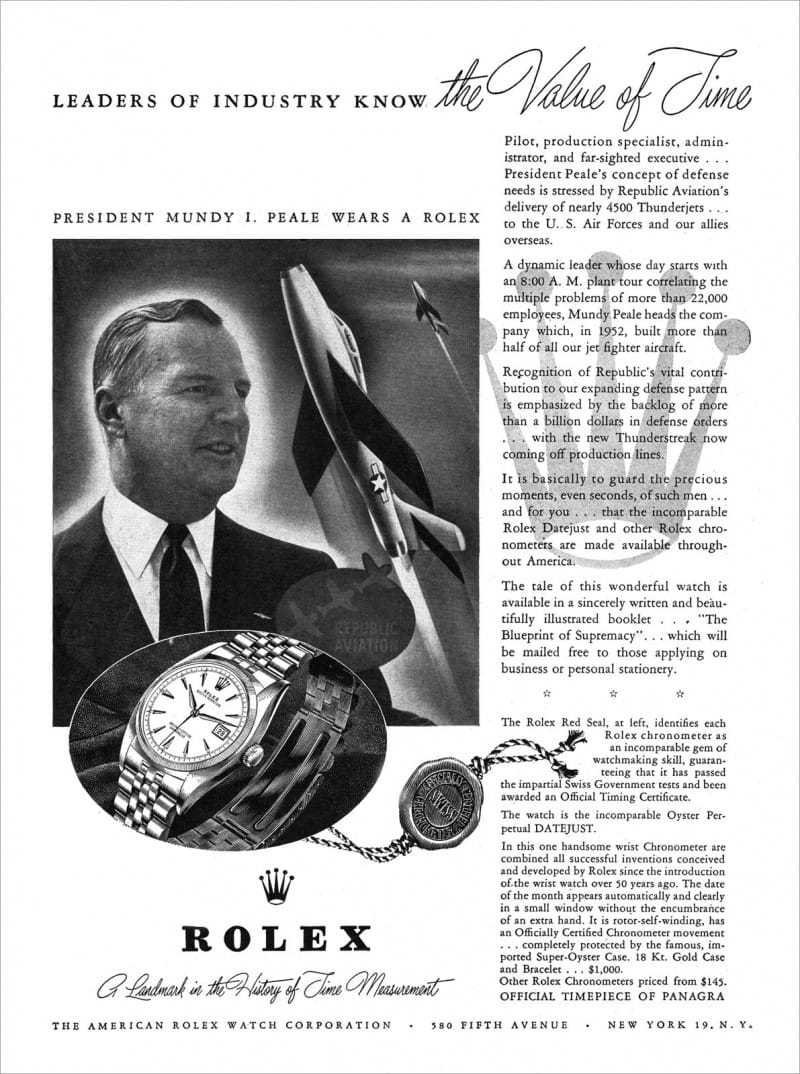 Pan Am Flies with Rolex
In two Elizabethan reigns - two of the world's historic timepieces
Watch of the Year - The GMT Master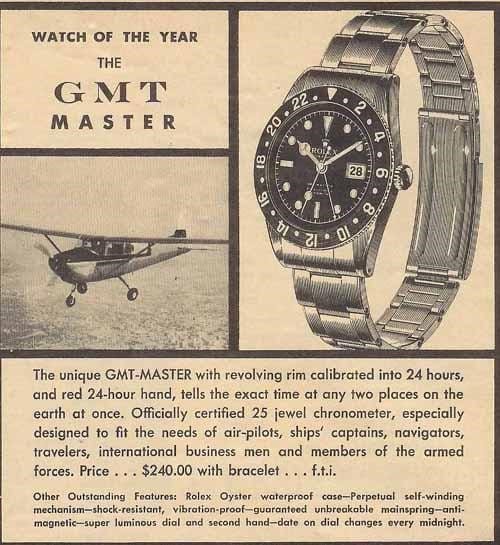 Vintage Rolex Holiday Flyer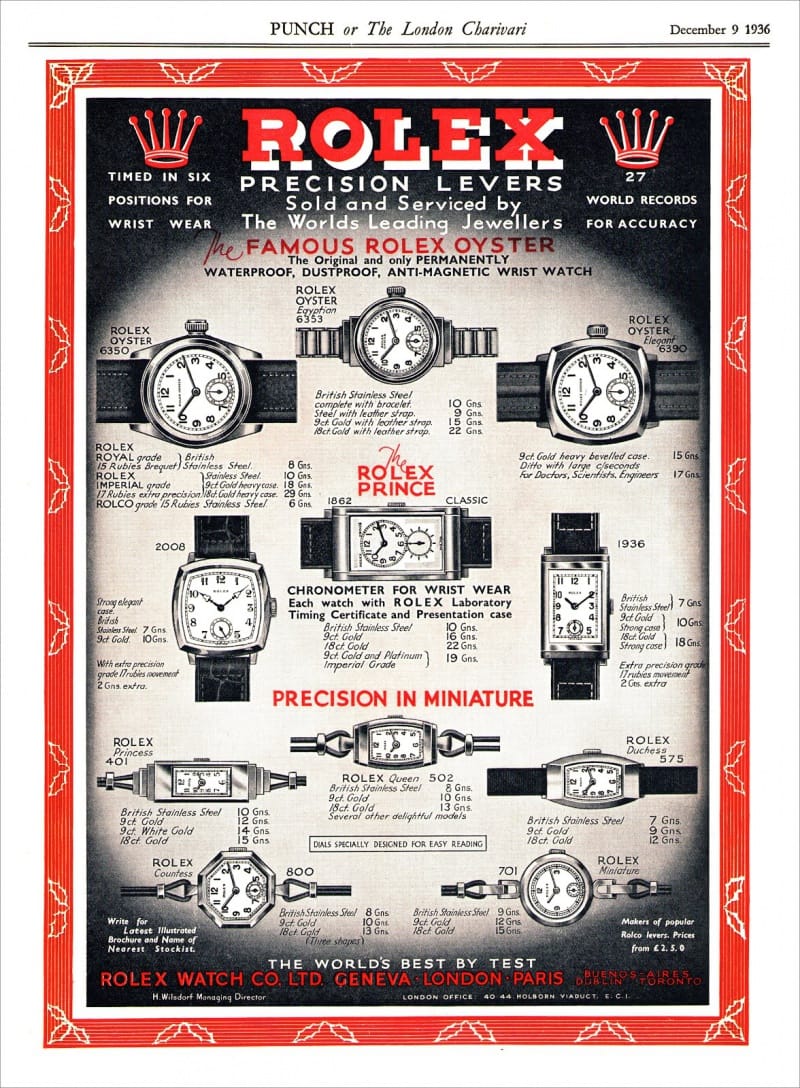 Classic Christmas ad from Rolex - "There'll always be a Christmas"
Where did you get your Rolex?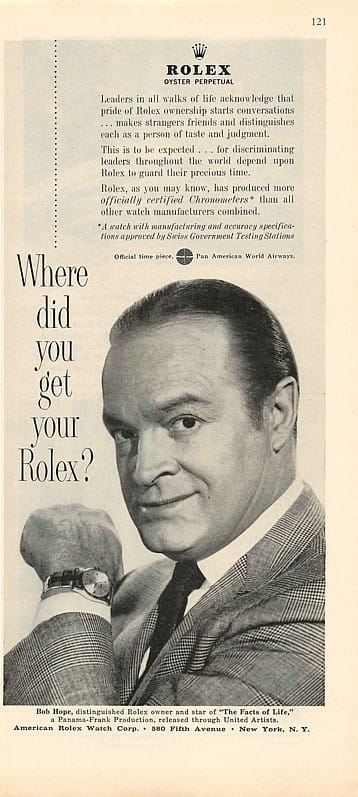 Supreme quality Rolex ad
"Hood sails. Rolex watches. Ultimates each."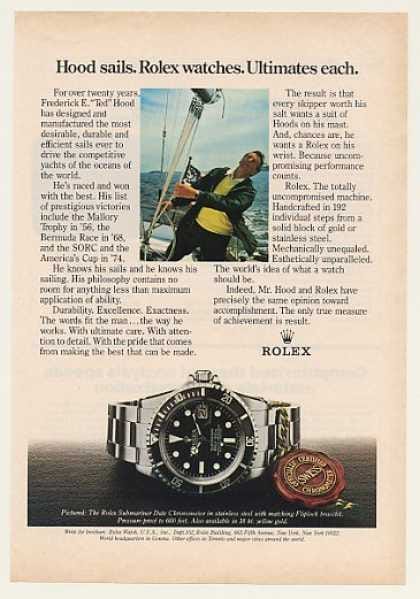 "When a man has a world in his hands, you expect to find a Rolex on his wrist."
Vintage Rolex Submariner Ads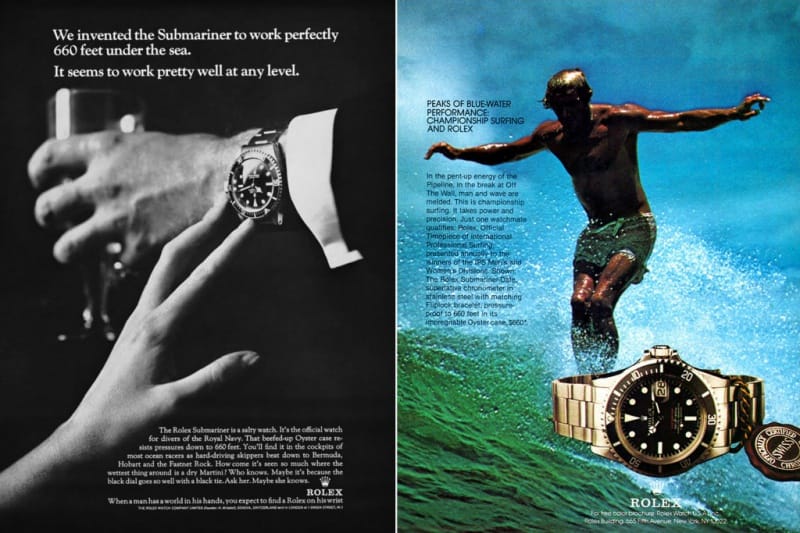 "If you were..." Rolex ads