Welcome Rolex Watch Buyers of London!
Save up to 50% more than local London Rolex dealers when you buy Certified Pre-Owned Rolex Watches online at Bob's. Browse our inventory below or click here to sell Rolex watches in London instead.
Rolex Watches London:
Buy Certified Rolex Watches
London Loves Bob's Rolex Watches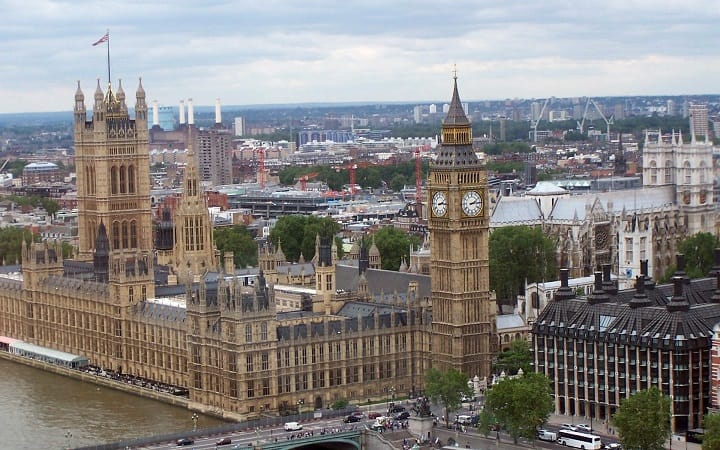 Bob's Watches, with over 30 years of experience, is the most trusted name in pre-owned Rolex watch sale and trade. Unlike many watch buyers, Bob's specializes in all makes and models of Rolex watches only, ensuring expertise in the field. Bob's expertise includes current knowledge of market and pricing trends, and the company also offers competitive prices, both when buying and selling Rolex watches. Bob's is also an expert at customer service, with an "A" rating from the Better Business Bureau, and offers free, no-obligation evaluation of your timepiece. Bob's will even examine watches that are no longer in working order! Utilizing the convenience of the World Wide Web, Bob's Watches has expanded to offer services to clients around the world, including London. If you want to buy, sell, or trade a Rolex watch, be sure to utilize the valuable services of Bob's Watches.
London's Unique Stylish Trend Setters
London is an old city, filled with history. However, it is also a very modern city that stands at the height of fashion as one of the world's leading trendy capitals. London's style trends are affected by a number of different people, from the Royals to musicians and artists, and Rolex is an integral part of that fashion scene.
Princes William and Harry both own several Rolex watches. Prince Harry, for example, often wears a Rolex Explorer II. The timepiece even accompanied him while he was on duty as Captain in the British army. It was a perfect accessory for his tour of Afghanistan, when he and his watch were faced with extreme temperatures and harsh conditions. Worn by Royalty and available in a wide range of colours, finishes, and features, Rolex is truly at the top of the trending list.
However, not everyone is able to afford "royal" prices. While Rolex can certainly be sported with formal attire and alongside brilliant and expensive jewellery, Rolex is not simply targeted to the ultra-rich. Rather, many Rolex models are designed for professionals in all walks of life. Thus, a Rolex can look great with a simple jumper and slacks, or while lounging in the back garden sipping tea.
Many trend setters turn to Bob's Watches to buy their certified pre-owned Rolex watches, often saving up to 50 percent. Just because one does not have the wallet of a Royal does not mean he or she cannot own and wear a Rolex watch!
Things to do in London
British Museum

Tower of London

Madame Tussauds

National Gallery

The London Eye

The Royal Observatory at Greenwich

The Victoria and Albert Museum

Natural History Museum

Buckingham Palace

Westminster Abbey
Sell Your Rolex
Bob's Watches has made buying and selling Rolex watches quite simple. Not only does the Bob's Watches website list hundreds of beautiful options for sale, but it also makes selling your Rolex a simple and stress-free process. If you want to sell your Rolex watch in London, simply click this link and get a quote online quickly and easily. It will only take a couple of minutes!