Rome Loves Bob's Watches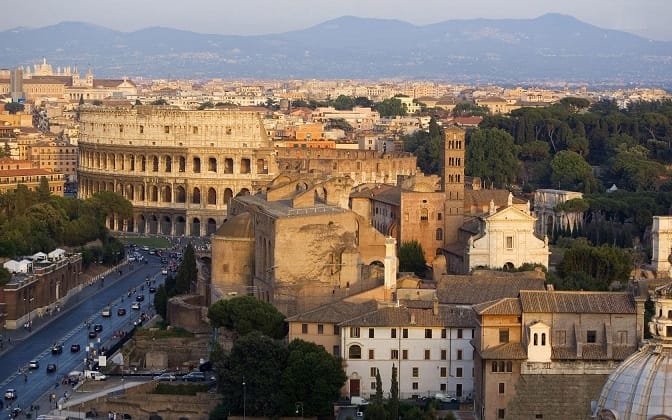 Bob's Watches is the most trusted name in pre-owned Rolex watch sale and trade. With over 30 years of experience, Bob's specializes in all makes and models of Rolex watches only, ensuring expertise in the field. Bob's expertise includes current knowledge of market and pricing trends. Bob's uses this knowledge to offer the best, competitive prices, both when buying and selling Rolex watches. Bob's is also an expert in customer service, with an "A" rating from the Better Business Bureau, and offers a free, no obligation evaluation of your timepiece. Bob's will even take a look at watches that are no longer in working order! Utilizing the convenience of the World Wide Web, Bob's Watches has expanded to offer services to clients around the world, including Rome. If you want to buy, sell, or trade a Rolex watch, be sure to utilize the valuable services of Bob's Watches.
Rome's Unique Stylish Trend Setters
Rome is the world's 4th most important center for fashion, according to the 2009 Global Language Monitor. Major luxury fashion houses and jewelry chains, such as Valentino, Bulgari, and Fendi are headquartered or were founded in the city. Other major labels, such as Chanel, Prada, Dolce & Gabbana, and Armani have luxury boutiques in Rome, primarily along its prestigious and upscale Via dei Condotti.
Trendsetters in Rome take full advantage of these luxury brands. Rolex, for example, is well represented among trendsetters in Rome. Pope John Paul II even owned a Rolex! His two-tone Datejust is similar to many options available through Bob's Watches.
Other important figures, such as Romano Prodi an Italian Statesmen and former Prime Minister of Italy, have often been seen and photographed wearing Rolex watches. Rolex advertises that many of the world's most powerful leaders wear Rolex. In Rome, this is certainly true.
Things to do in Rome
Coliseum

Vatican – St. Peter's Basilica and Sistine Chapel

Galleria Borghese

Campo dei Fiori

Pont Sisto

Roman Forum

Pantheon

Trevi Fountain

Capuchin Crypt

Castel Sant'Angelo
Sell Your Rolex Watch
Bob's Watches has made buying and selling Rolex watches easy. Not only does the Bob's Watches website list hundreds of beautiful options for sale, but it also makes selling your Rolex a simply and stress free process. If you are looking to sell your Rolex watch and are in Rome, simply click this link and get a quote online quickly and easily. It will only take a couple of minutes!