Rolex Prices at Bob's Watches, the Ultimate Destination for Pre-Owned Rolex Timepieces
Welcome to the world's first and only pre-owned Rolex exchange where consumers can buy, sell and trade used Rolex watches at a true fair market value. Bob's Watches is unique in that it is focused exclusively to the used-Rolex market, where connoisseurs can find the best deals on Rolex timepieces. Unlike other online watch companies, Bob's carries an actual inventory of watches that are in stock and ready to sell.
What Is The Exchange Concept All About?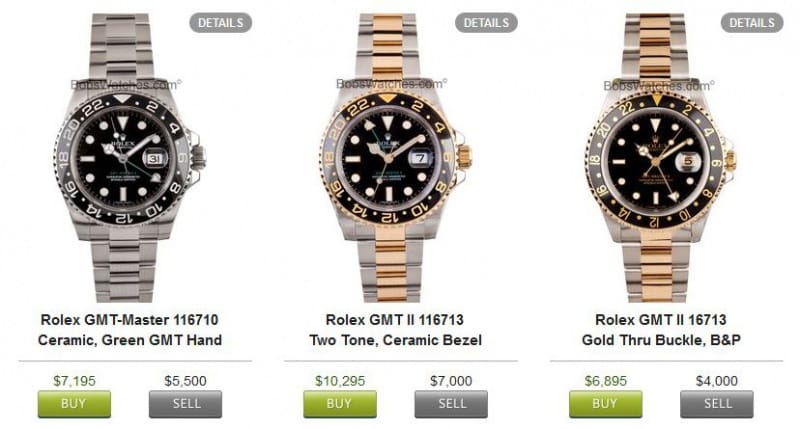 The team at Bob's Watches believes in complete transparency and publishes the current buy and sell values for each Rolex model. Whether customers are looking to buy, sell or trade, the company insists on obtaining stellar results for each and every person who visits the site. In fact, the company's business philosophy is built on integrity and trust – which is exactly why Bob's Watches has become the leading online destination for used Rolex timepieces.
The Exchange Concept In Action
With over 30 years of experience, the Rolex experts at Bob's Watches have used their knowledge, experience and skill to craft a fair market platform for customers to buy or sell. They are masters at buying, selling, and trading every model of pre-owned Rolex timepieces including the iconic Submariner watch collection, the Rolex GMT, and Rolex Date. As you know, the market determines a product's value, so when customers are looking to buy or sell a Rolex, it's vital that they understand the proper market value. This is why Bob's website lists the current market value on each model shown. Navigate through the site, and you'll see both a buy and sell price for every watch listed.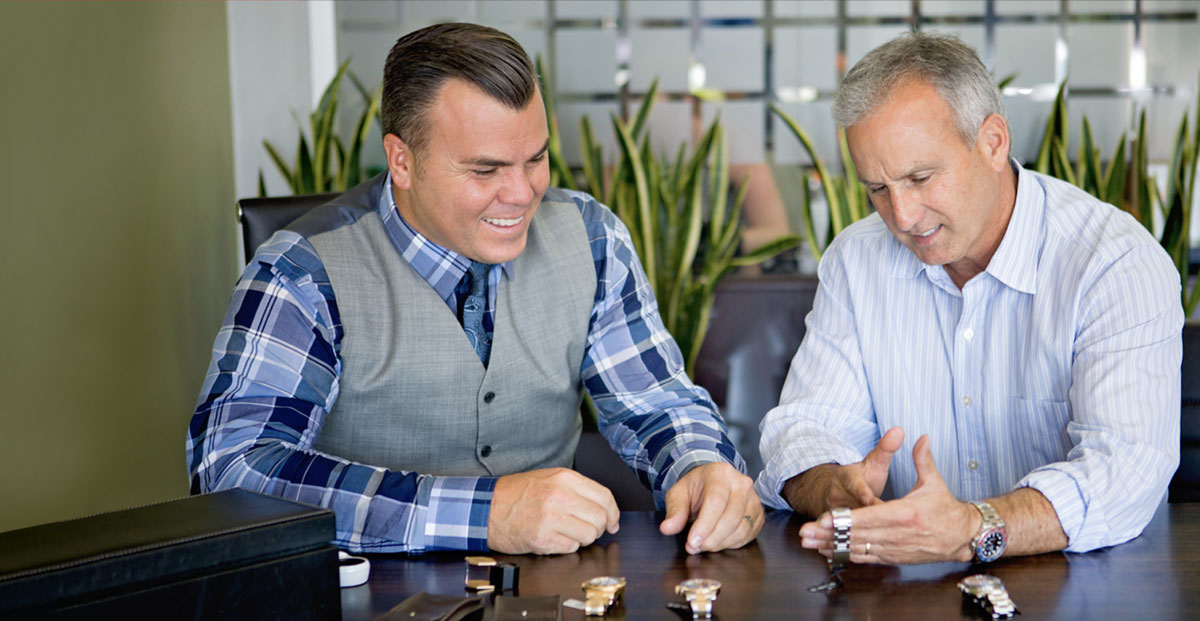 From the Rolex Daytona to the Rolex Sea Dweller to the Rolex President, every piece at Bob's Watches is guaranteed to be shown at the best buying, selling and trading prices online.
At Bob's Watches, customers receive excellent service while selecting which pre-owned model Rolex to buy. And when it comes to selling or trading a Rolex watch, the professional staff at Bob's won't quit until the customer receives the best deal! Simply put, Bob's Watches is an efficient marketplace for customers looking for the information they need: The latest news and facts on used Rolex wrist watches, such as new and classic models, can be found by utilizing Bob's serial numbers database. Interested in learning more about Rolex's rich history? All of the details can be found right here on this elaborate site.