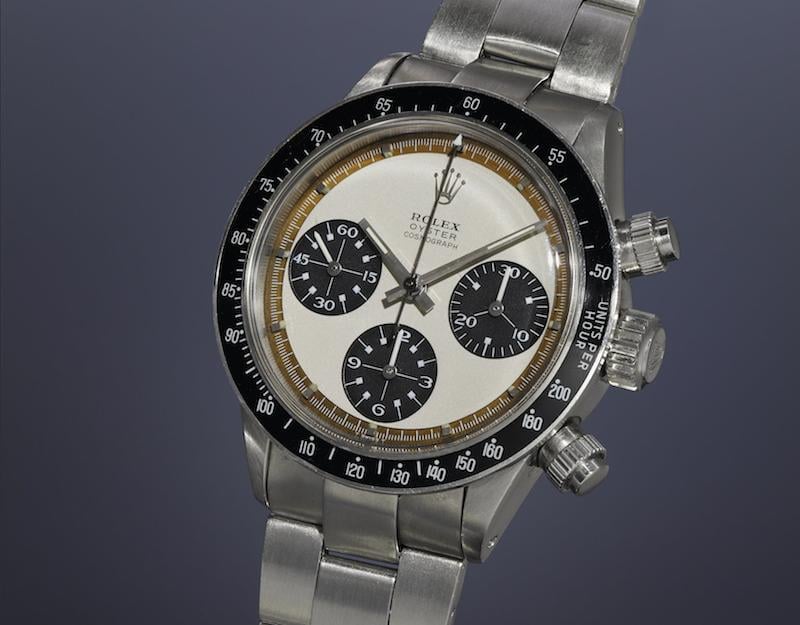 The countdown to the thematic stainless steel chronograph event has begun
The current it auction house, Phillips, has lined up yet another buzz-worthy event with their Start/Stop/Reset: 88 Epic Stainless Steel Chronographs thematic auction, scheduled to take place on May 14, 2016, in Geneva. As its name suggests, an incredible selection of stainless steel chronograph watches will be presented from the worlds' leading names in chronograph manufacturing. Cementing its chief position in the domain of luxury chronographs, 18 of the 88 lots are Rolex pieces — the highest number of any brand at the auction.
Exciting, dynamic, sporty, and most importantly, great looking, the Rolex stainless steel chronograph, whether it be a Pre-Oyster, Paul Newman Daytona, traditional Daytona, or everything in between, has always been a force to be reckoned with. And the assortment of historically relevant Rolex chronos in original condition that will be offered by Phillips is indeed, as they have chosen to describe it, epic.
So if you are a fan of steel chronographs from Rolex, particularly vintage ones, then sit back, grab your drink of choice, and enjoy the feast before you.
1. Rolex Ref. 16520 'Porcelain Dial'
Estimate $20,600-41,100
Year: 1989
2. Rolex Ref. 6239 'Cherry Logo'
Year: 1967
Estimate: $30,800-61,700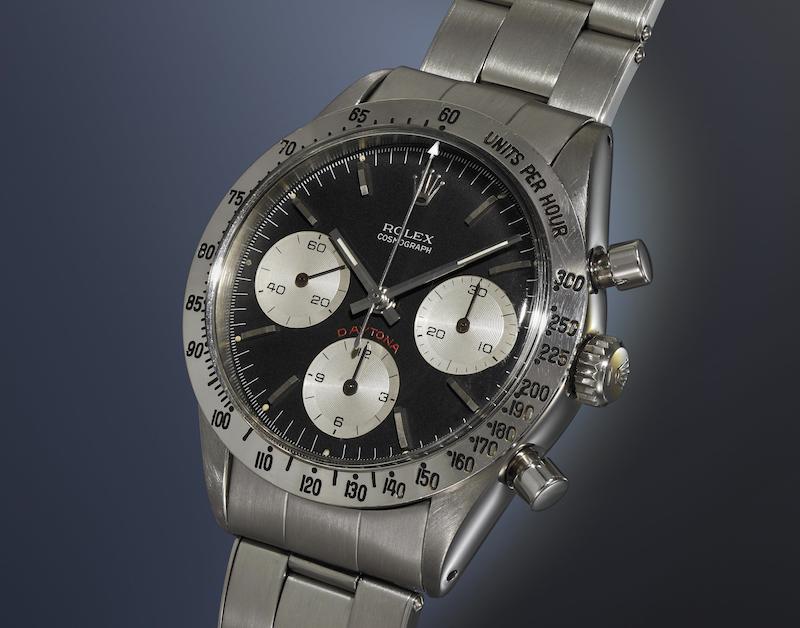 3. Rolex 'Pre-Daytona Tiffany & Co.'
Year: 1964
Estimate: $51,400-102,800
4. Rolex Ref. 6263 'Tiffany & Co.'
Year: 1980
Estimate: $51,400-102,800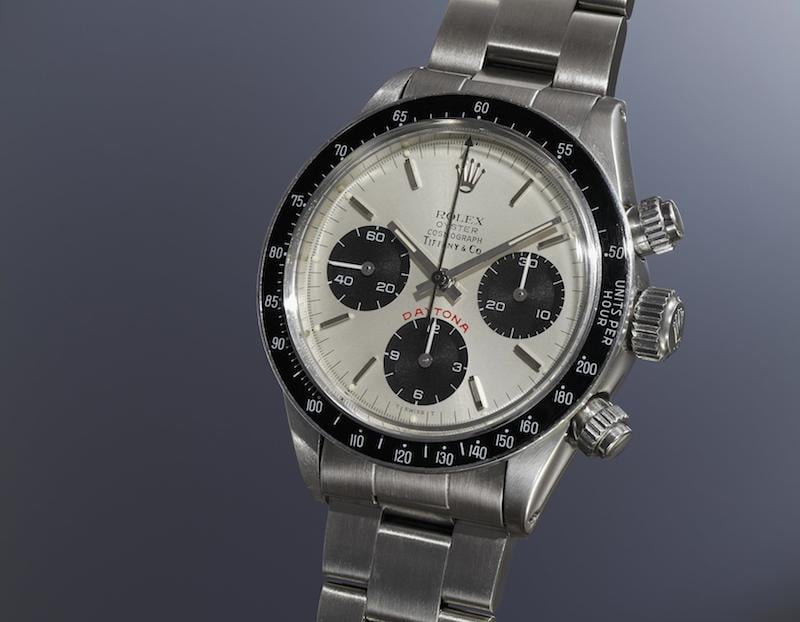 5. Rolex Ref. 6238 'Black Pre-Daytona'
Year: 1963
Estimate: $61,700-123,300
6. Rolex Ref. 3997 'Tropical'
Year: 1941
Estimate: $61,700-123,300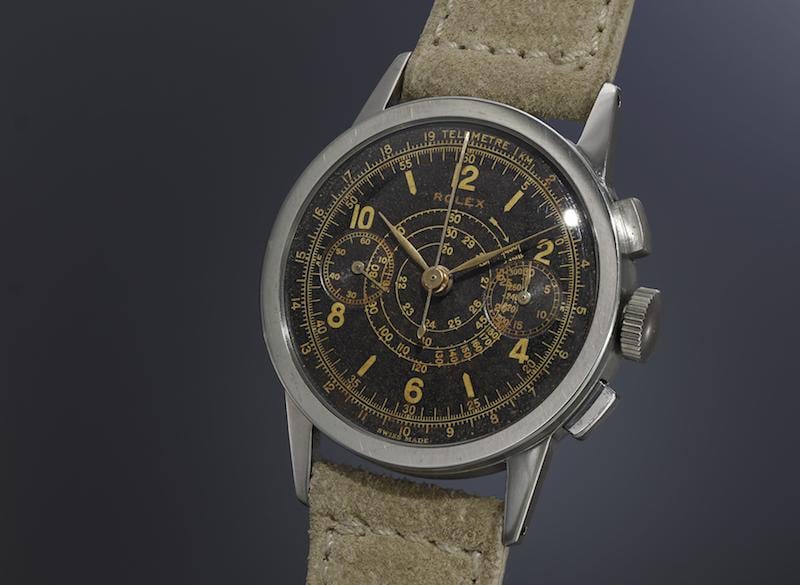 7. Rolex Ref. 6240 'Oyster Alpina'
Year: 1966
Estimate: $102,800-205,600
8. Rolex Ref. 6264 'Musketeer Paul Newman'
Year: 1970
Estimate: $102,800-205,600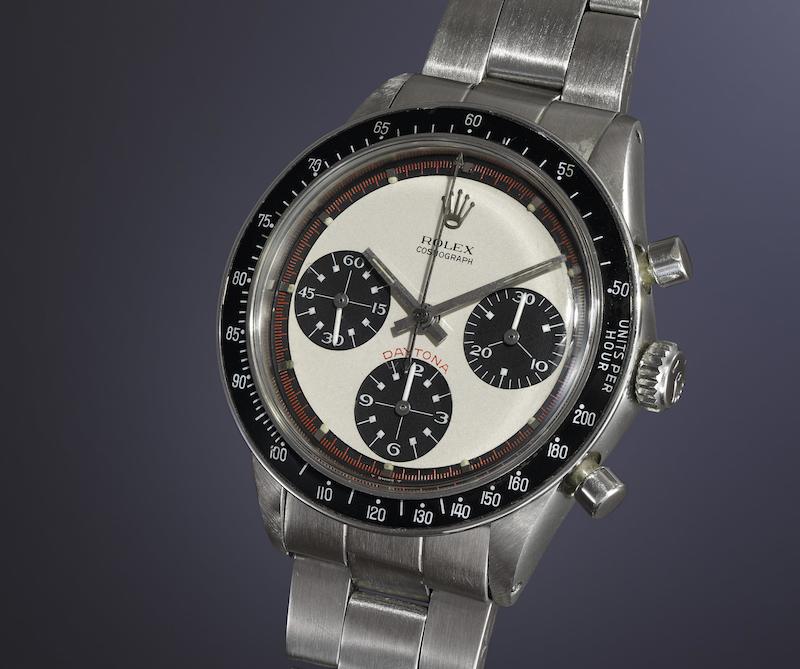 9. Rolex Ref. 6262 'Musketeer Paul Newman'
Year: 1971
Estimate: $102,800-205,600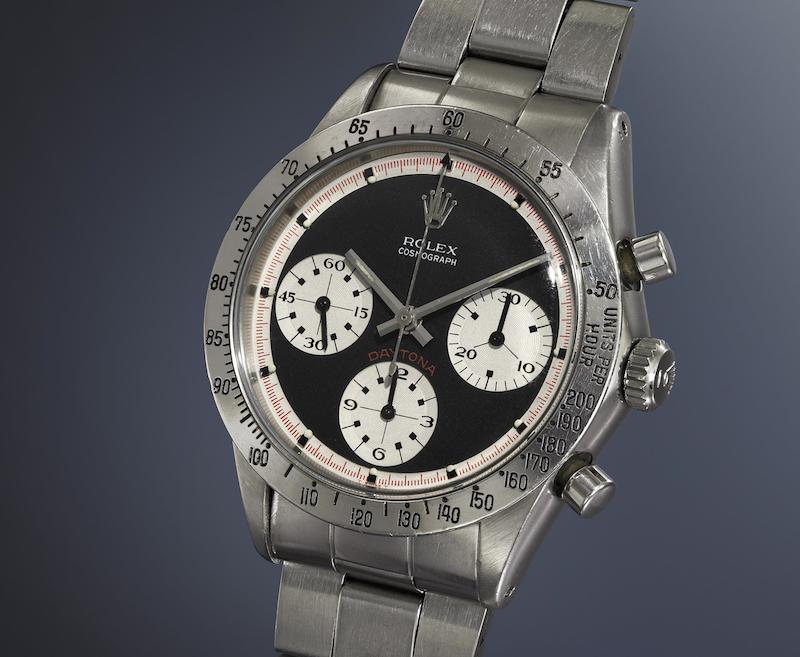 10. Rolex

Ref. 6234 'Laccato Nero'
Year: 1965
Estimate: $123,300-246,700
11. Rolex

Ref. 2508 'Black Grail'
Year: 1936
Estimate: $205,600-411,100
12. 

Rolex

Ref. 6263 'U.A.E. Desert Eagle'
Year: 1977
Estimate: $205,600-411,100
13. Rolex

Ref. 3330 'Rose Dial'
Year: 1939
Estimate:$205,600-411,100
14. Rolex

Ref. 3346 Zerographe
Year: 1937
Estimate: $257,000-513,900
15. Rolex

Ref. 6263 'Tropical Panda'
Year: 1969
Estimate: $308,400-616,400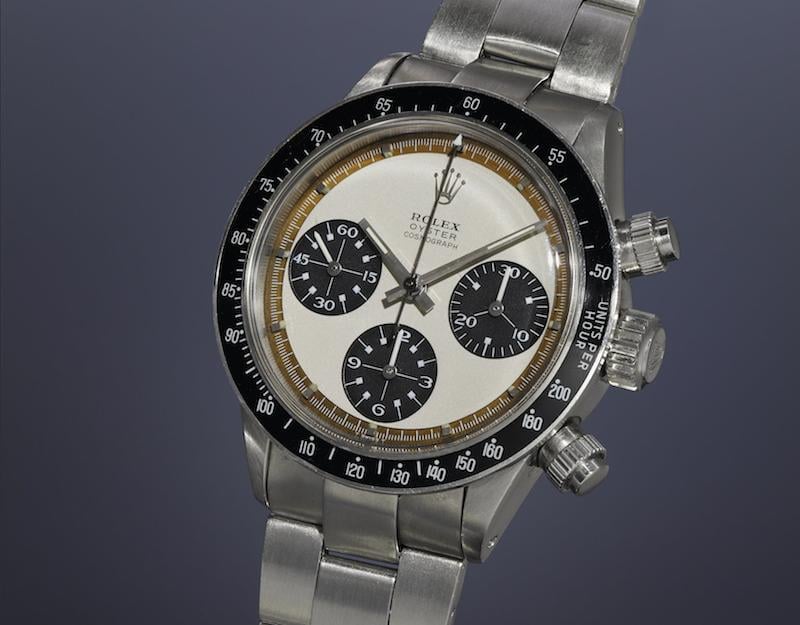 16. Rolex

Ref. 6239 'The Doctor'
Year: 1966
Estimate: $359,700-719,500
17. Rolex

Ref. 6263 'Tropical Oyster Sotto'
Year: 1969
Estimate: $770,900-1,541,800
18. Rolex

Ref. 4113 'Split-Seconds'
Year: 1942
Estimate: $822,300-1,644,600