Panerai watches have been around since the 1900s. The first models were large and bulky because they needed to be water-resistant. However, as technology advanced, so did the watch's design. Soon, it became one of the most sought-after luxury items on the market today.
2019 marks the ultimate change for the Panerai brand: The introduction of a new dive category — Panerai Submersible. While that might seem confusing, it's a separation of the impressive historical divers from the more straightforward tool watches in the brand's collection. With a rotating bezel and some extra legibility for divers, these evolved diver watches still look like luxury items with genuinely technical elements.
If you're thinking about purchasing a Panerai Submersible, you're not alone. That's why we've put together this guide to help you navigate the process and ensure you get exactly what you want.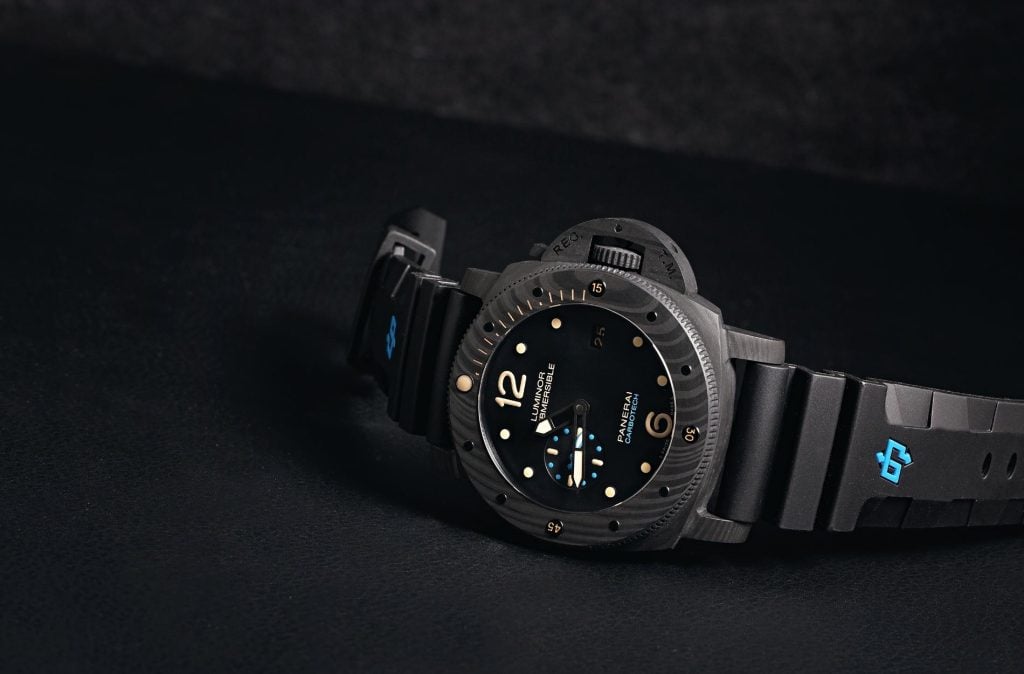 Why Buy a Panerai Submersible Watch?
When you're in the market for a new watch, there are diverse options to consider—and it's easy to get overwhelmed. But when it comes to quality and style, there's no better option than a Panerai Submersible watch.
Durability
Panerai watches are known for their quality, durability, and style. They're made of high-quality materials that will stand the test of time and look good for years to come. This means they can handle being worn during intense physical activity or high-pressure situations without getting damaged or breaking down.
Flexibility
Besides being a sports or diving tool, you can wear your Submersible everywhere — from the office to the gym or out in town. It's also perfect for anyone who wants a watch that looks great with any casual attire. They're stylish enough for formal events and casual enough for everyday wear without looking out of place either way.
Value
The watch is known for its high-quality materials, craftsmanship, and durability. As a result, they have become a favorite among collectors who are seeking to invest in the long-term value of their purchases. These watches are also made with an eye toward detail, which means that each one is unique and distinctive. Thus, they're highly collectible. As time goes on, some models will become harder to find and more expensive as the demand increases. This means that if you invest in one of these watches now, it will only increase in value over time.
Tips Before Buying a Panerai Submersible Watch
In 2019, Panerai split the diving portion of its catalog into the new Submersible collection, which makes shopping easier than ever. While other dive watches look very similar, the Submersible line has features like rotating bezels that are most commonly found on modern divers. It also differs from other collections due to elements like its dial design and skeletonized hands.
Before getting too excited and rushing into buying one, consider these several factors that can affect your decision.
Purpose: Are you going to use it for diving or simply as a daily accessory? The good thing about Panerai Submersibles is that they can be used for both purposes. Panerai fanatics love it because they can use it as a daily statement piece.
Size: If you have trouble seeing small text or numbers, then choose a larger watch face. The good news is that Submersible offers a 42, 44, and 47mm case — to fit your occasional mood or style. The larger the face, the easier it is to read. In addition, think about the type of case material that would work best for your lifestyle (steel is more durable than titanium).
Leather or rubber strap: Leather straps can be more expensive than rubber ones, but tend to last longer and look better over time. Rubber straps are less expensive than leather ones and easier to replace if damaged by water or other elements.
Budget: A Panerai Submersible watch can get pretty expensive. However, if you know what to look for and where to buy it, you can find one that won't break the bank.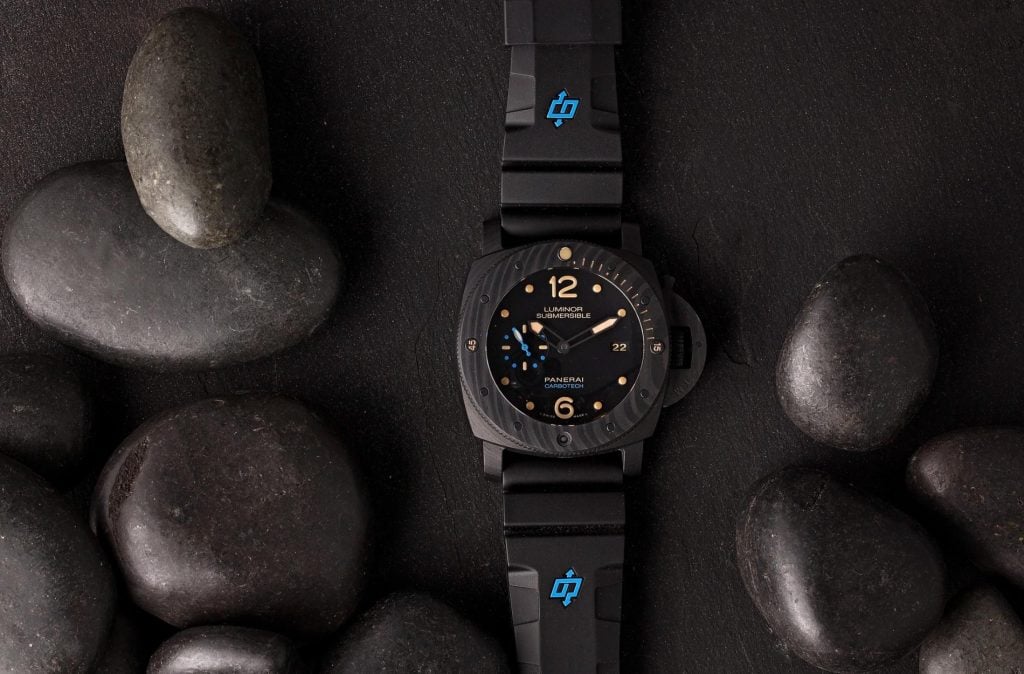 Iconic Features
With a bold history of pushing boundaries and creating some of the world's most famous diving watches, the new Panerai Submersible watch collection represents a culmination of over 170 years of expert craftsmanship. This model is a marvel of technology, precision, and design. It's unmatched in its ability to safely take you to depths others fear to tread.
Besides the traditional Panerai watch design, there are other distinctive features of this avant-garde watch model:
Rotating bezel: It measures time accurately along graduated markers every five minutes, up to 60 minutes of air to keep divers up to date — while maintaining the perfect watertight seal you've come to expect from Panerai.
Luminescent dials: The hands and numerals glow in low-light situations to ensure excellent comfort and optimal readability.
300 meters water-resistant: It has a water resistance of 30 bar (300 meters) and can withstand depths of up to 10 bar (100 meters).
Automatic movement: You won't have to replace batteries or wind up your watch every day like other watches with quartz movement.
Scratch-resistant sapphire crystal face: Your watch will look new for years even as it gets older.
Should You Buy Brand New or Pre-Owned?
One common misconception is that buying a pre-owned luxury watch isn't as good as buying a new one. This is not true, given that luxury watches like Panerai Submersible can last for years and maintain their value over time. Compared to new ones, they're less expensive, yet still in perfect condition.
Whether you want to buy a new or pre-owned watch will depend on your budget and the availability of the model you prefer to purchase. In most cases, it's easier to find the pre-owned model you want than when buying a brand-new version.
How Much Does a Panerai Submersible Watch Cost?
Prices for a Panerai Submersible vary depending on the model and production year. A new watch can be purchased for tens of thousands of dollars, while a pre-owned one may only cost you several thousands of dollars.
For example, the PAM 559 and PAM 683 debuted in 2019. Both watches are made of stainless steel, 42 mm round, and come with a ceramic bezel. These two Panerai watches cost some $9,700 if new. The used version can be yours for a slightly lower price tag. At Bob's Watches, we sell PAM 683 (2021) for only $8,295.
Panerai Submersible: Our Top Picks
If you're looking for something that will make a statement while also being able to stand up against harsh conditions, then these top picks might be right up your alley:
Submersible Amagnetic PAM1389
Panerai has created the Submersible Amagnetic PAM 1389 using the titanium alloy, demonstrating their expertise in fine quality watchmaking with strict regard to usability and user-friendliness. The remarkable physical, mechanical and corrosion-resistant qualities have made it a preferred choice by professionals.
Submersible 42 PAM00683
Exacting in its design and rugged in its toughness, the Panerai Submersible 42 is a must for any man's collection. This watch model features many of the same precious characteristics that the 682 had, except for a new bezel color and an abundance of ergonomic features. With its sleek design and classic style, it appeals to those who are tired of the oversized look and wanted an alternative.
Submersible Bianco PAM1223
The Submersible PAM 1223 has all the features you could ever want in a watch, regardless of price. It embodies the brand's iconic design — as well as its ruggedness and water resistance. In addition, the watch features a 42mm cushion case, which is smaller than the brand standard, ensuring comfortable wearability.
Submersible 42 PAM00024
An icon of its time, the Submersible PAM 24 is a legendary Panerai watch. It features an Egiziano bezel and a 44mm case in stainless steel. Powering this legendary timepiece is an OP III movement. It's stylish, robust, and equipped with all the functions to make a journey in style.
Submersible Bronzo PAM00968
Created in 2019, the Submersible Bronzo PAM00968 has a brown dial with a tachymeter scale, baton indexes, and luminescent hour markers. The bezel insert is large and applied with brown ceramic allowing it to stand out against the brushed bronze of the rest of the watch.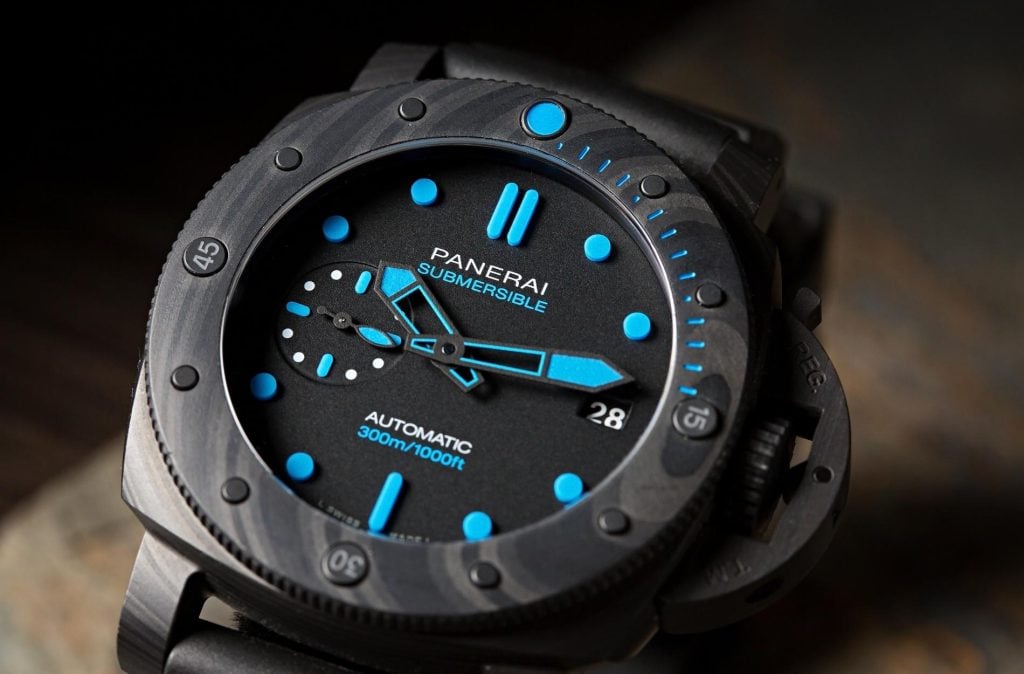 Shop Pre-Owned Panerai Submersible Collection
When it comes to pre-loved watches, there's no better shop to trust than Bob's Watches. Our collection has been carefully checked for defects by a certified watchmaker and most likely been polished to like-new condition. It's an excellent choice for someone looking for a top-drawer watch at a lower price tag.