When President Obama was in office, he famously wore a Jorg-Gray watch gifted to him on his birthday by his secret service detail. The stainless steel 41mm chronograph watch was often spotted on his left wrist, whether he was conducting official presidential duties or enjoying more casual moments with his family.
However, now that he's no longer at the White House, the former American President has picked up a much more expensive timepiece—a Rolex in fact. But nothing as obvious as a Rolex Day-Date "President" and not even a watch from the Oyster Perpetual lineup. President Obama's Rolex is the low-key Cellini.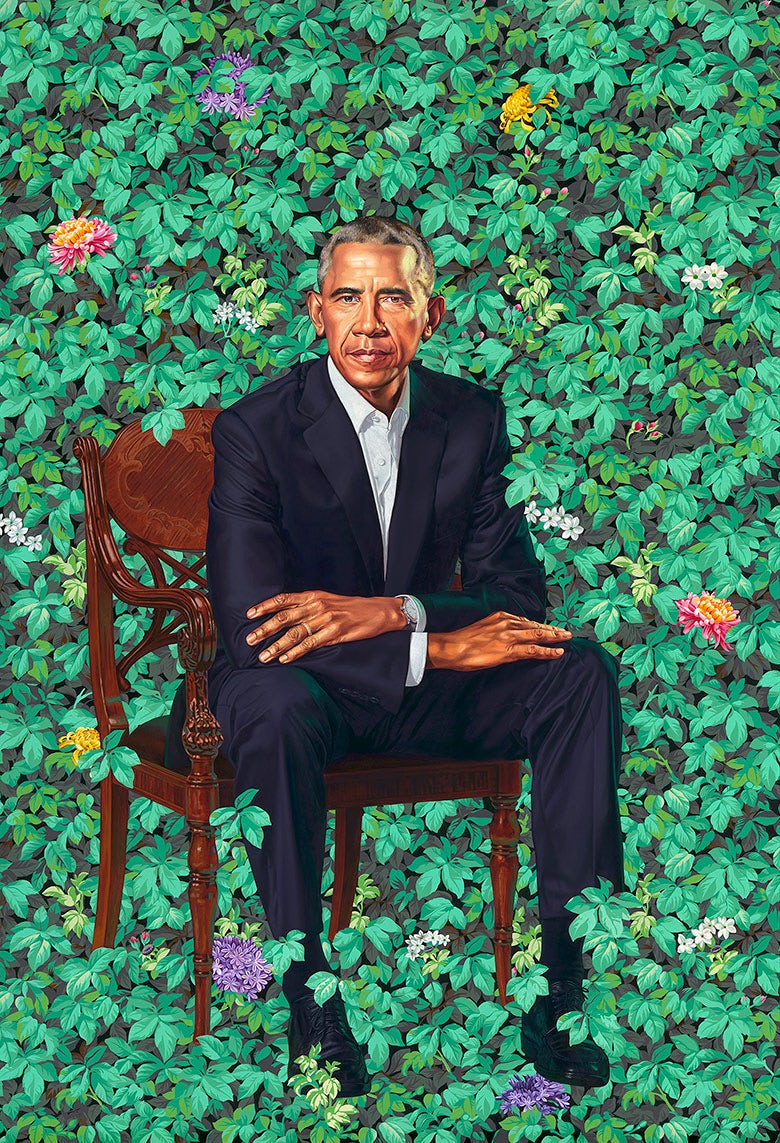 President Obama was seen wearing his Cellini back in 2017 sitting next to Prince Harry (who wears a Rolex Explorer) during the Invictus Games. And now the watch shows up again in his official presidential portrait for the Smithsonian National Portrait Gallery, which was just unveiled last week. Let's have a closer look at the partially hidden Rolex Cellini watch on President Obama's wrist, now immortalized on the presidential portrait.
The Rolex Cellini Time 50509
Whereas the Submariner, Daytona, and Datejust need no introduction, Rolex has a less well-known collection of watches called Cellini. Named after the Italian Renaissance man Benvenuto Cellini, these watches are classified as Rolex's traditional dress watches and are not part of the Oyster Perpetual family. Unlike the robust Oyster Perpetual timepieces, the Cellini watches do not come equipped with the famed water-resistant Oyster case. These are elegant wristwatches suited for more formal affairs rather than adventures like diving, car racing, or mountain climbing.
Whilst the Cellini may not be as popular as its robust siblings, they are in fact superb watches made to the standards we've come to expect from Rolex. President Obama's model is the Rolex Cellini Time ref. 50509—part of the latest generation of Cellini watches that made their debut in 2014. The watch dons a 39mm 18k white gold case with slight fluting on the bezel, along with a white dial.
As a time-only watch, the Cellini Time ref. 50509 only includes the standard three-hands on the dial, powered by the same Caliber 3132 automatic movement found in the Oyster Perpetual 39 and Explorer 39 watches. The sword-shaped hour and minute hands are faceted and the long slender applique hour markers are interrupted by a minute track encircling the dial. Emphasizing the elegance of the watch is the classic black alligator strap with a matching 18k white gold buckle.
The white gold Rolex Cellini Time ref. 50509 retails for $15,200. That certainly isn't cheap, but it is substantially less than the $23,500 price tag of a white gold Day-Date 36 on a leather strap.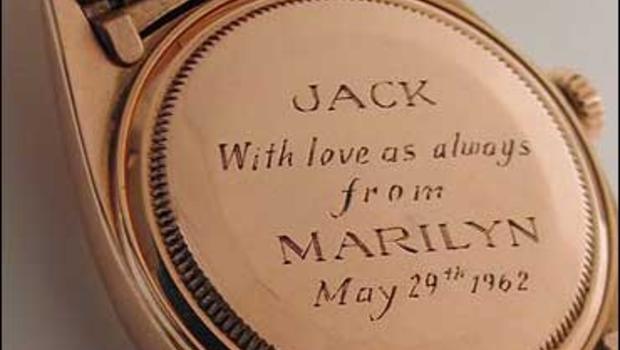 Rolex Watches worn by American Presidents
The list of American presidents with Rolex watches is a long one. President Lyndon B. Johnson famously wore a Rolex Day-Date (which eventually led to the "President" nickname of the watch) and President Reagan has been photographed wearing a stainless steel Rolex Datejust. President Kennedy was infamously gifted a yellow gold Rolex Day-Date by Marilyn Monroe, complete with an engraved message, but for obvious reasons, he did not keep it.
Post-presidency, President Clinton was no longer shy about wearing his impressive luxury watch collection, which included a black PVD Rolex Submariner and a platinum Rolex Day-Date. Prior to taking office, President Trump has been spotted wearing a yellow gold Rolex Day-Date watch. And now, President Obama joins the list with his Rolex Cellini.
What do you think of the Rolex Cellini watch? Let us know in the comments section below.