A few years ago, there was a lot of noise about watch strap attachments that could effectively add fitness tracker functions to any mechanical wristwatch. However the designs weren't particularly well executed, the functions were limited, and the cost was prohibitive. Now electronics giant, Sony has come up with a much more technically advanced solution, which, if you don't mind altering the look of your watch a bit, can in fact convert any Rolex to a full-fledged smartwatch. Dubbed the Sony Wena, these are high-tech straps that can be fitted to nearly any timepiece.
Wena Strap Sizes and Options
The strap comes in two versions, the silicone Wena Wrist Active designed for fitness addicts and and the metal Wena Wrist Pro which is more suited to dressier watches. For now the straps are being rolled out in the UK, with a U.S. launch to follow. The Wena Wrist Pro strap is sized at 20mm but is designed to be compatible with watches that have 18mm, 20mm, or 22mm lugs, and it's available in either silver or black, should you happen to have a blacked-out watch case.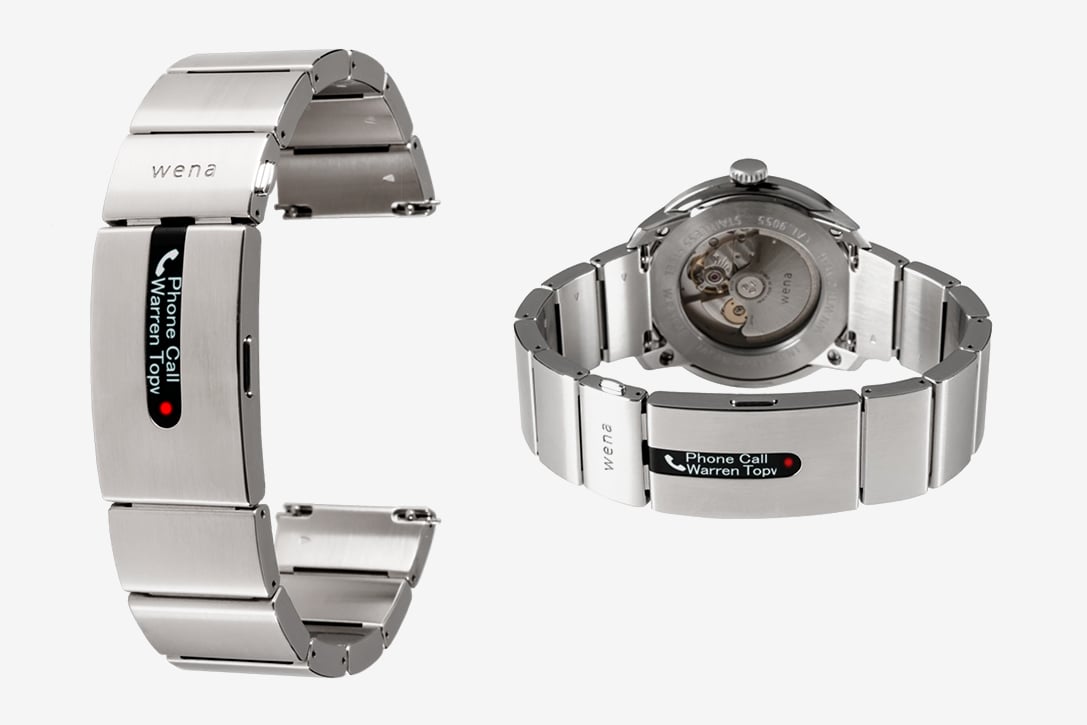 Functionality and Pricing
Beyond mere Fitbit functions, the Wena Wrist Pro can also handle contactless payments and notifications in sync with your smartphone, according to Techradar. The straps are also water resistant to 50 meters. Notifications appear on the back of the clasp so that they are visible simply by rotating your wrist. The Wena Wrist Active has enhanced fitness features including GPS and a heart rate tracker. The data will sync with either Apple Health or Google Fit depending on what type of smartphone you connect to it.
The Wrist Pro is priced at about $510 while the Wrist Active goes for about $450. Aesthetically, these will not appeal to every Rolex wearer, but for those who really want these functions, the Wrist Active fitted to a classic Submariner for instance, will definitely do the job and retain the watch's essential character, as silicone straps are already a popular alternative to the Oyster bracelet.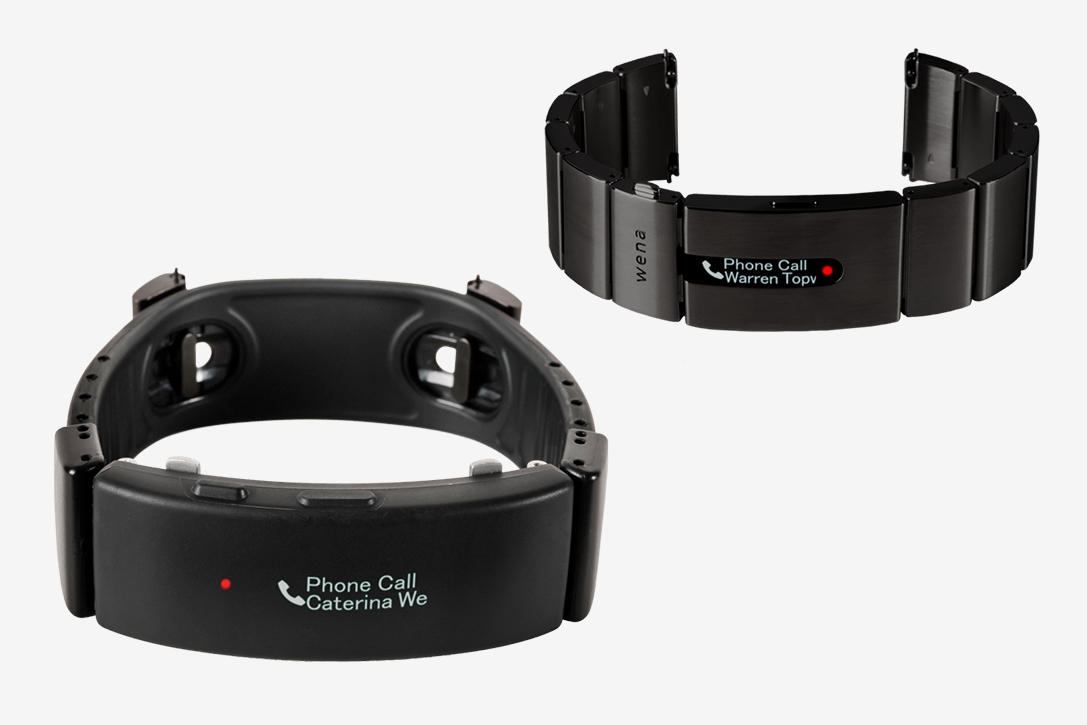 UPDATE September 2019:
Since we initially published this article, we have seen virtually none of these Sony Wena smart watch straps out in the wild. Given the number of watch collectors and enthusiasts we see on a daily basis at Bob's Watches, and given the functional (if not novel) appeal of having a 'Rolex smartwatch' we are surprised that we have not at least encountered a couple.
With that in mind, Rolex makes some of the best watch bracelets in the world, and we can understand why swapping one out for a strap of inferior quality might not be all that appealing to buyers – even if the replacement strap does offer smartwatch functionality. Furthermore, depending on the specific Rolex watch in question, these straps may not necessarily fit every model without modification. Instead, what we more commonly see is someone wearing both a Rolex and a smartwatch at the same time on opposite wrists. While not quite the same as having a Rolex smartwatch, this approach does not require one to make a compromise on either their luxury watch or smartwatch, and offers the greatest amount of flexibility.
Would you put one of these straps on your Rolex? If so, tell us in the comments below.