Now that Tudor is officially selling watches in both U.S. and Japanese markets, buyers have another option from the Wilsdorf empire other than Rolex. While the Internet has made it significantly easier for buyers from various markets to obtain Tudor watches, the vast majority of these transactions (at least concerning new/unworn examples) occurred on the gray market. Now, buyers in both the United States and Japan can purchase brand-new Tudor watches from their local authorized dealer or boutique.
Given the runaway success of Tudor's Black Bay line of vintage-inspired timepieces, it seems almost shocking to be reminded that it has only been a handful of years since Rolex's more-affordable, sister company returned to the United States, the U.K., and Japan. From their high-profile brand ambassadors, such as David Beckham and Lady Gaga, to their highly discussed new releases, like the Black Bay GMT and the Black Bay Fifty Eight, it is clear that Rolex has big plans for Tudor in Japan; however what exactly those plans are has been a topic of debate among members of the watch collecting community.
Tudor in Japan
One of the more popular theories is that Rolex plans to have Tudor capitalize on Rolex's surplus demand to compete against brands such as Omega, Breitling, and Tag Heuer – manufacturers that have historically been barking at the heels of Rolex. A maneuver such as this would also free up Rolex to compete with higher-end brands such as Patek Philippe, Audemars Piguet, and Vacheron Constantin – manufacturers that produce exponentially fewer watches than Rolex, and whose offerings typically retail for significantly more than the average Rolex watch, despite being less well-known by the average individual outside of the watch world.
For decades, Rolex has been the number one name in high-end, luxury timepieces; however on the overall scale of luxury watch prices, most contemporary Rolex offerings are still relatively affordable. It may seem downright absurd to call a $10,000 stainless steel watch "reasonably priced" (or anything remotely close to that); however the standard, stainless steel, Patek Philippe Nautilus retails for roughly three times the price of the average stainless steel Rolex sports watch – and yet, it is the Rolex that will be more recognizable as "a nice watch" between the two timepieces (to the average person).
It is this cost-to-recognition ratio, which is inherent to Rolex sports models, that is partly responsible for their current overwhelming demand – both for brand-new examples and for those on the pre-owned market. Stainless steel Rolex sport models have never been more sought-after, and waitlists for certain models are reaching more than several years in length at many authorized retailers.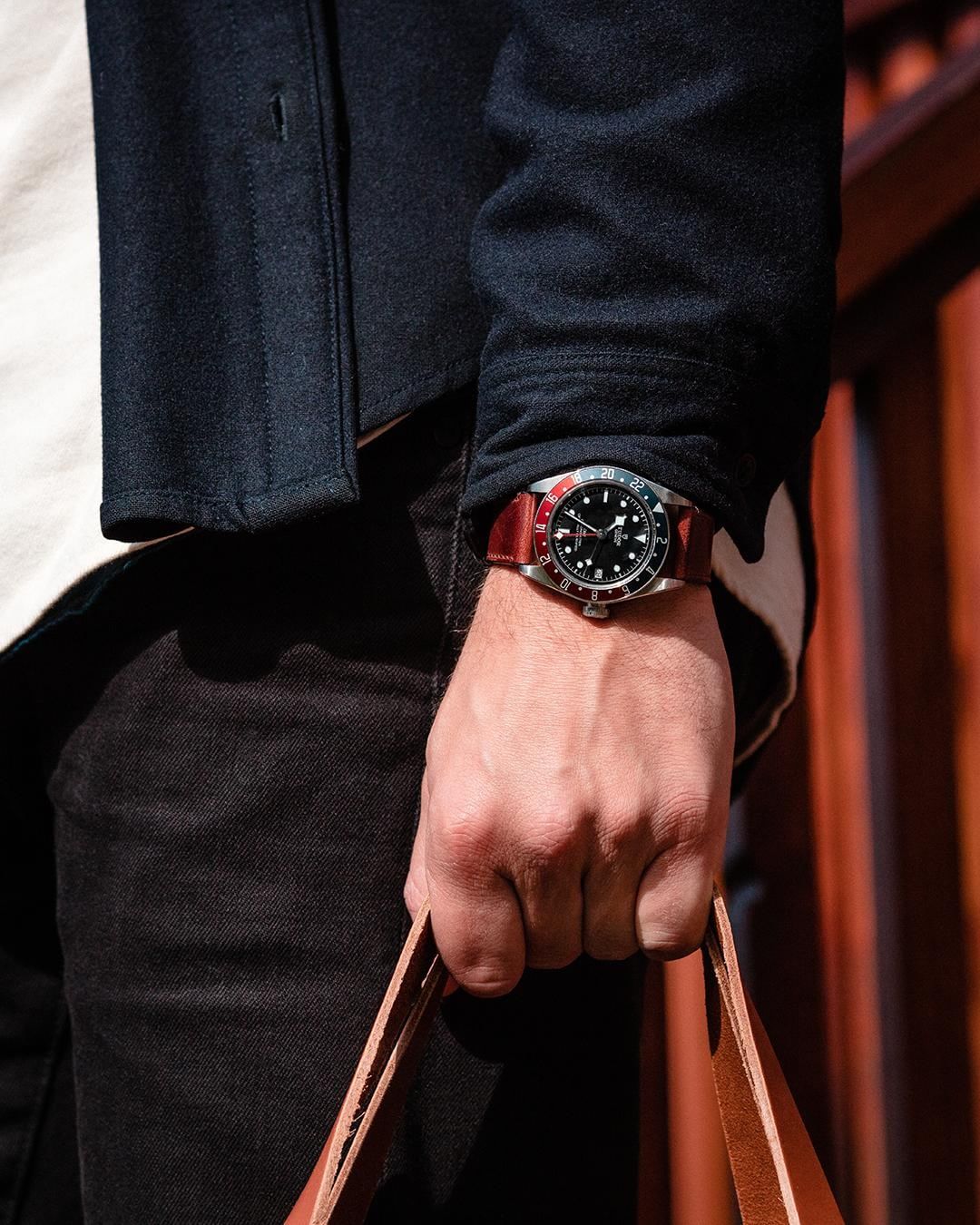 The Perfect Alternative
With that in mind, for those in the market for a multi-time zone sports watch, but who are deterred by the multi-year-long waitlists for the new Rolex "Pepsi" GMT-Master II, nothing makes the new Tudor Black Bay GMT seem more reasonable and appealing than its $3,900 retail price and (relative) immediate availability. Whether or not this means that we will see additional increases in Rolex retail prices remains to be seen; however it certainly does seem like a strong possibility at this point in time.
In the past, brands such as Omega, Breitling, Tag Heuer, and Longines have earned sales by being considered solid value propositions compared to Rolex – a Seamaster retails for roughly half the price of a Submariner, but it certainly is not half the watch. However, with Tudor in Japan now representing yet another attractive option in the highly competitive, $2,000 to $5,000 price range, it will only make it that much more difficult for other manufacturers to garner sales away from Rolex.
Despite being the most popular and well-known luxury timepiece manufacturer in the world, Rolex has managed to maintain their desirability and exclusivity for decades. Introducing Tudor into the mix within certain key markets is not going to hinder Rolex sales in the slightest – they are already unable to keep up with the current demand for their stainless steel watches. However, Tudor's presence will almost certainly eat into the sales of some of Rolex's biggest competitors, effectively forcing all of the other manufacturers in the <$10k price category to compete for second place.
What are your thoughts on Tudor's market in Japan?