Any kind of investing inherently involves some degree of risk. In fact, it is the risk that is its defining factor. There's always the chance of taking a hit caused by souring market conditions, whether you opt for stocks, bonds, mutual funds, or any other financial product. It is no different when investing in tangible objects – things like property, cars, paintings, or watches. However, investing in luxury timepieces from top-tier brands such as Rolex and Patek Philippe is one of those subjects which splits opinion in the collecting world.
Many people believe that watches should only be bought for the sheer enjoyment, pleasure, and satisfaction of owning and wearing a beautifully realized work of art on the wrist. Here at Bob's Watches we certainly agree those reasons should be the most important considerations when buying a luxury timepiece, but there is no escaping the fact that (if chosen wisely) there are certain models and certain brands that can accrue value extremely well. And in the current era, there are only two manufacturers that can claim to perform consistently year after year: Rolex and Patek Philippe.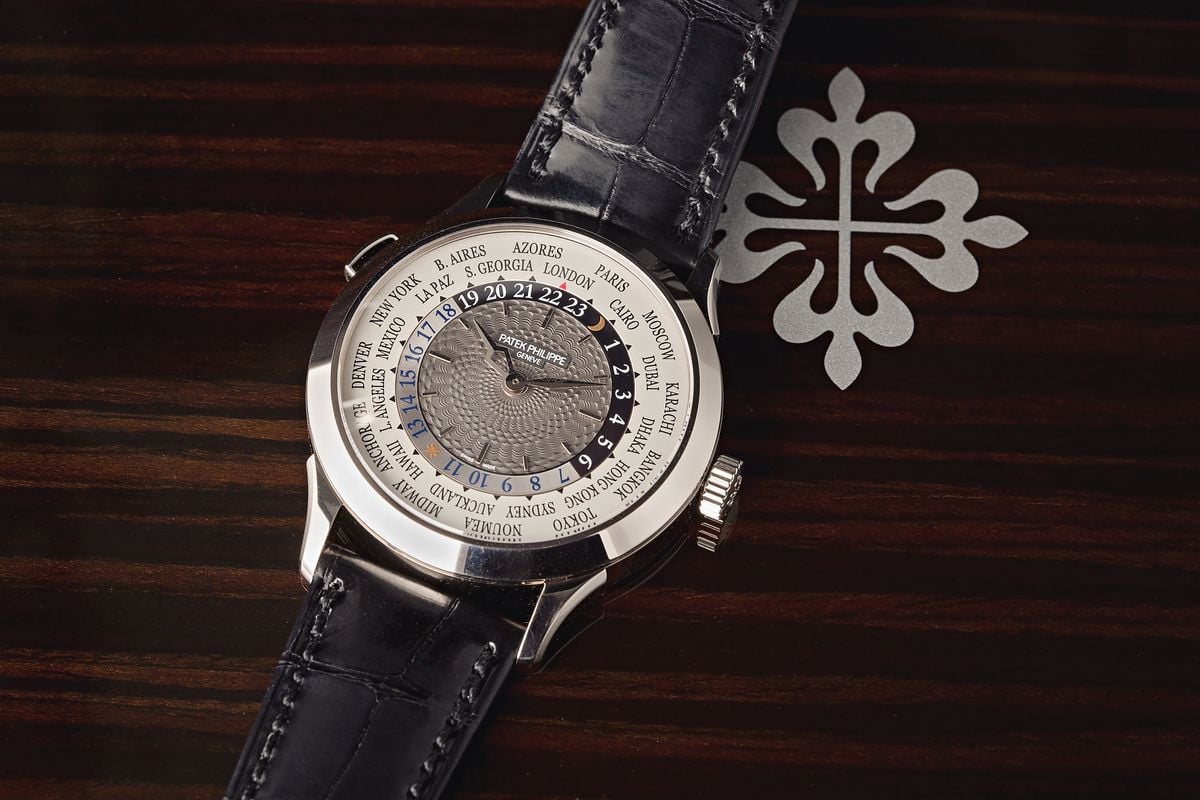 Investing in Patek Philippe 
It's no surprise to see Rolex up there. By far the most successful and widely-known watch brand of all time, even those with no interest whatsoever in horology are familiar with the name. Not so with Patek Philippe. Founded in 1839, the family-run company may not have the same universal recognition among the general public, but within the industry, there is arguably no marque more revered.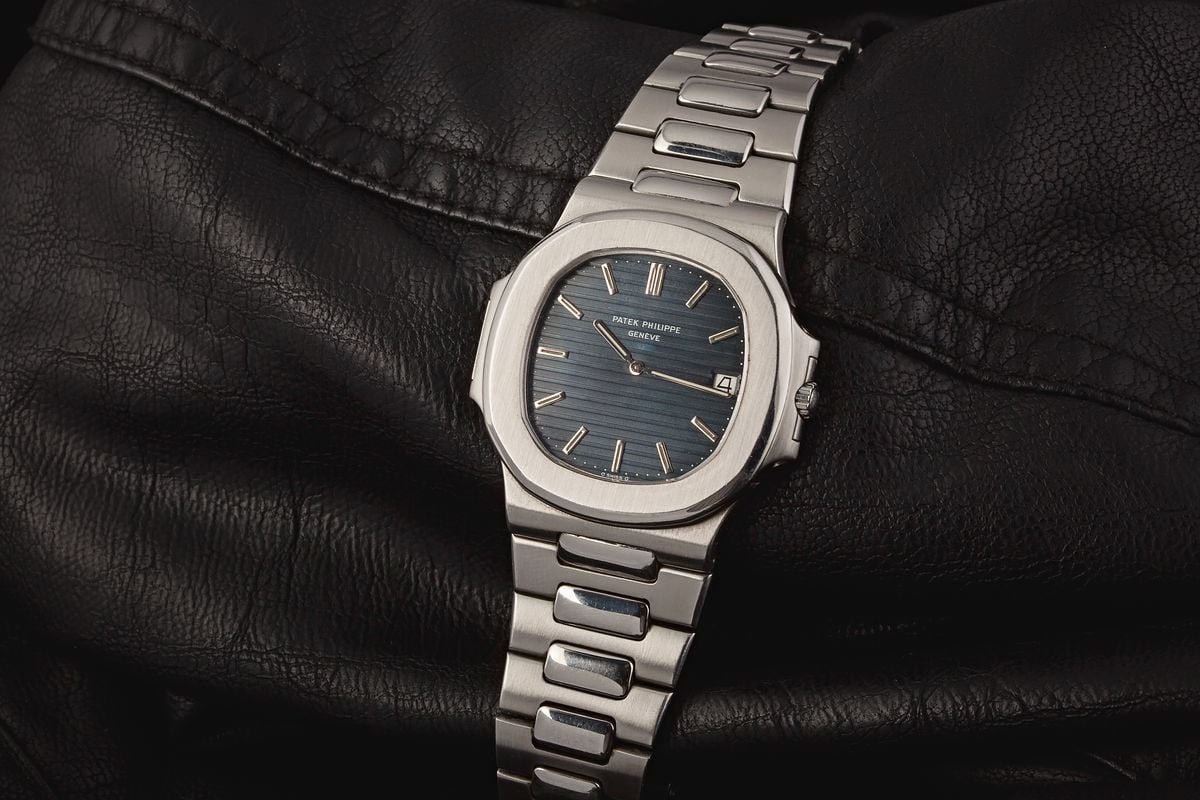 The two brands are actually quite different entities. While Rolex is a mass producer of luxury watches, making an estimated one million timepieces each year, it is thought that Patek has only made around a million pieces since they started, 180 years ago. Each Patek Philippe watch is crafted from the finest materials available and hand-assembled, a process that can take as long as 12 months, or even longer for the more complicated examples. Patek Philippe is also responsible for a litany of innovations, including the split-seconds chronograph, the minute repeater, and the perpetual calendar.
With all that in mind, it is no wonder that the cost for the average Patek Philippe exists on another plane entirely to Rolex. Expect a starting price of around $20,000 for what could be described as an "entry-level" piece, such as the beautifully elegant Calatrava. At the top end, even a production model from their Grand Complications Collection can run up into the hundreds of thousands of dollars. And that is omitting the one-offs, such as the Grandmaster Chime ref. 6300A-010, currently the most expensive watch ever sold at auction, which brought in an incredible of $31m at Only Watch 2019 .
Style-wise, Patek Philippe is exemplified by the most exacting attention to detail – from their unparalleled dial design to the extraordinary virtuosity poured into their in-house movements, each with a level of finishing which is second to none. So, between their matchless aesthetics, extreme exclusivity, flawless heritage, supreme engineering, and enduring reputation (everyone from the Dalai Lama to the two remaining Beatles are fans of the brand) Patek Philippe really is at the top of the haute horology food chain.
Which Patek?
If you are thinking of buying a Patek with one eye on its future investment potential, some thorough research of the current market is definitely to be advised. There is a huge amount of information out there, but studying the different watch types and their specific features will be time well spent. Like anything, a particular model can fall in and out of fashion over time and so its price will be affected – and your first Patek Philippe watch should really be the total opposite of an impulse purchase.
Cultivating a relationship with one or several watch dealers is also a good idea. These are usually the people with the inside line on what models are becoming available and can help you avoid paying over the odds. Plus, their expertise on the brand itself is likely to be invaluable, sourcing the exact pieces to allow you to achieve the best investment return. However, all that being said, this is still a watch that you are going to want to live with and wear, even if only on special occasions, and that must also influence your decision. Your own personal taste should play a major part in the final choice.
If you want to wear the watch as a daily companion, steering away from a vintage piece or anything too complicated may well be the right thing to do. While Patek watches are certainly built to last, it is important to respect the sort of delicate artistry that has gone into every one of them. However, if it is going to be your dress watch or a once-in-a-blue-moon thing, then a classic from the archives can certainly become a fast accumulating asset. Keeping all that in mind, below we look at three definite possibilities for your first Patek Philippe watch.
Patek Philippe Calatrava
Dating back to 1932, the Calatrava is the marque's original dress model and is about as simple as Patek, or any watch can get. Regarded as the epitome of all-round good taste, it is a clean, uncluttered creation and the perfect symbol of the brand's underlying design philosophy. Unlike some of the more quirky pieces in the catalog, the Calatrava has never been subject to the fickleness of trends and as such, its value tends to remain both strong and predictable.
Vintage examples are still highly desirable and something like a ref. 3590 'Jumbo' Calatrava from the 1970s would make a perfect addition to any collection. The first automatic piece to be given Patek's 'Clous de Paris' hobnail bezel, the 35mm white gold watch comes with an automatic caliber 28-255 finished with 'fausses côtes' decoration. Prices of around $20,000 for a model in excellent condition are to be expected, but savings can often be found with a little searching on the pre-owned market.
If you would rather have a brand new watch, the Calatrava could also be the ideal choice as they are just about the only model that an official Patek dealer regularly has available, in much the same way that Rolex Authorized Retailers rarely suffer a Datejust shortage, but you will be hard-pressed to find any of their stainless steel sports models available for immediate purchase. A modern piece like the 5196G Small Seconds is truly stunning, again in white gold, with a silvery gray dial and applied gold chisel-shaped indexes. Manually winding and water-resistant to 30M (although you still should not swim with it), it retails for around $22,680.
Patek Philippe Nautilus 
One of the most recognizable shapes in horology and one of the hottest watches in the world, the Nautilus represents the more contemporary side of Patek Philippe. Stemming from 1976 and designed by the legendary Gérald Genta, it is an iconic luxury sports watch, found on the wrists of A-list celebrities the world over.
The first Nautilus, the stainless ref. 3700, took its styling cues from a ship's porthole, bending to company owner Philippe Stern's passion for sailing. The 42mm case was an unusual octagonal shape, with convex flanks curving outwards and a hinged front giving the watch 'ears' on either side of its case. The dial also had seafaring overtones, the horizontal striping reminiscent of a yacht's teak decking. Later references included smaller models which took the size down to 37mm and a ladies quartz version was also introduced. Complications were added, such as moonphase and power reserve indicators, and precious metals joined the lineup.
In 2006, the 40th anniversary year, the ref. 5711/1A emerged, a reworking of the original, and the current examples in the portfolio are now among the most sought after pieces in the world, with waiting lists for new models allegedly close to a decade in length. Much like with Rolex, it is the curse of the luxury steel sports watch and prices for Patek Nautilus watches on the pre-owned market are soaring. Expect to pay twice the retail rate (or more) for one, but with the flip side that it is likely to keep appreciating. Undoubtedly one of the most desirable watches from any manufacturer, a stainless steel Nautilus is also a shrewd investment.
Perpetual Calendar 
Not a model name, but rather a trademark complication that makes its way onto several pieces, Patek was the creator of the very first perpetual calendar wristwatch in 1925. Today, there are more than two dozen different examples in the catalog that feature the complication, mainly in the brand's Grand Complications series, along with a white gold Nautilus, the ref. 5740/1G-001. In case you were wondering, a perpetual calendar is one step above an annual calendar in that it not only compensates for the different number of days in a month, but also automatically adjusts for leap years as well. The next time a perpetual calendar needs to be manually corrected is in the year 2100.
Patek Philippe is considered to be the father of the complication and their watches with the feature make up some of the surest investment targets out there. They are by no means cheap, which is to be expected considering the staggering amount of work that goes both into the design and execution of every movement. Prices for a contemporary model start at around $85,000 for the ref. 5320G, a beautiful Art Deco-inspired throwback with three-tier lugs and lacquered cream dial.
The good news is that prices for older references (such as from the ref. 5140 range) are far more realistic. Very similar in style to the current ref. 5327 – 37mm, gold, and with a round case – they can be found pre-owned for less than $40,000. Always impressive, and actually useful, perpetual calendar Patek watches can be among the most profitable models from the brand, above and beyond the more niche complications.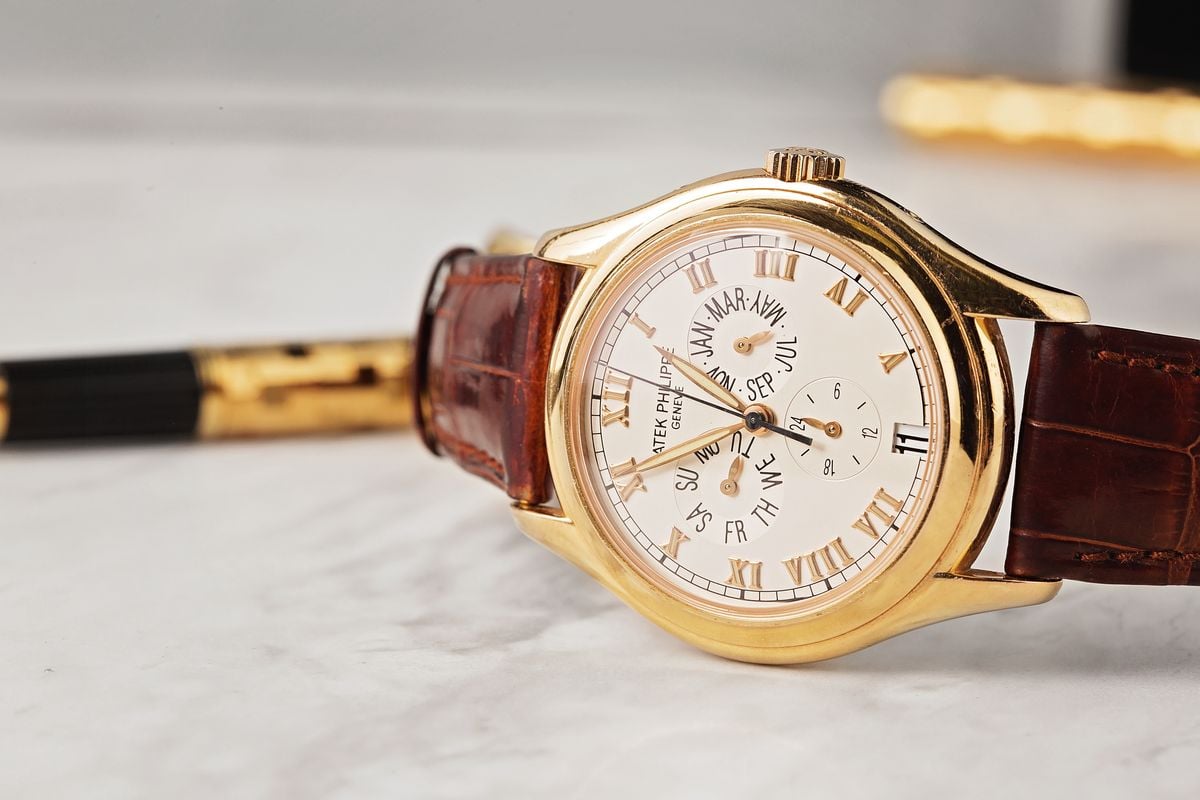 Those are just a few recommendations for budding Patek collectors. There's no doubt that to join those ranks you are going to need some serious financial means, but like all things, it is a case of you getting out what you put in. There are few certainties in horology, but a Patek Philippe watch holding its value or appreciating over time is about as close as it gets.
To paraphrase the brand's famous advertising campaign: 'You never actually own a Patek Philippe, you merely look after it for the next generation… or at least hold onto it until its worth a shedload of cash.'