Rolex's connection to cars and the world of motorsports is pretty well-known to Daytona enthusiasts, but as one of the most forward-thinking brands in the business, the iconic Swiss watchmaker is always looking for opportunities to expand the awareness of just how important it is.
It's all part of a larger effort by Rolex to integrate themselves into the culture in general, from the new rolex.org website, to sponsoring the Oscars and an ever-increasing number of sports events, along with constantly adding new ambassadors or "testimonies" to their roster. As one industry observer puts it, "they are really making an effort to inextricably connect themselves to the adjacent worlds that are an integral part of their brand image." And it seems to be working.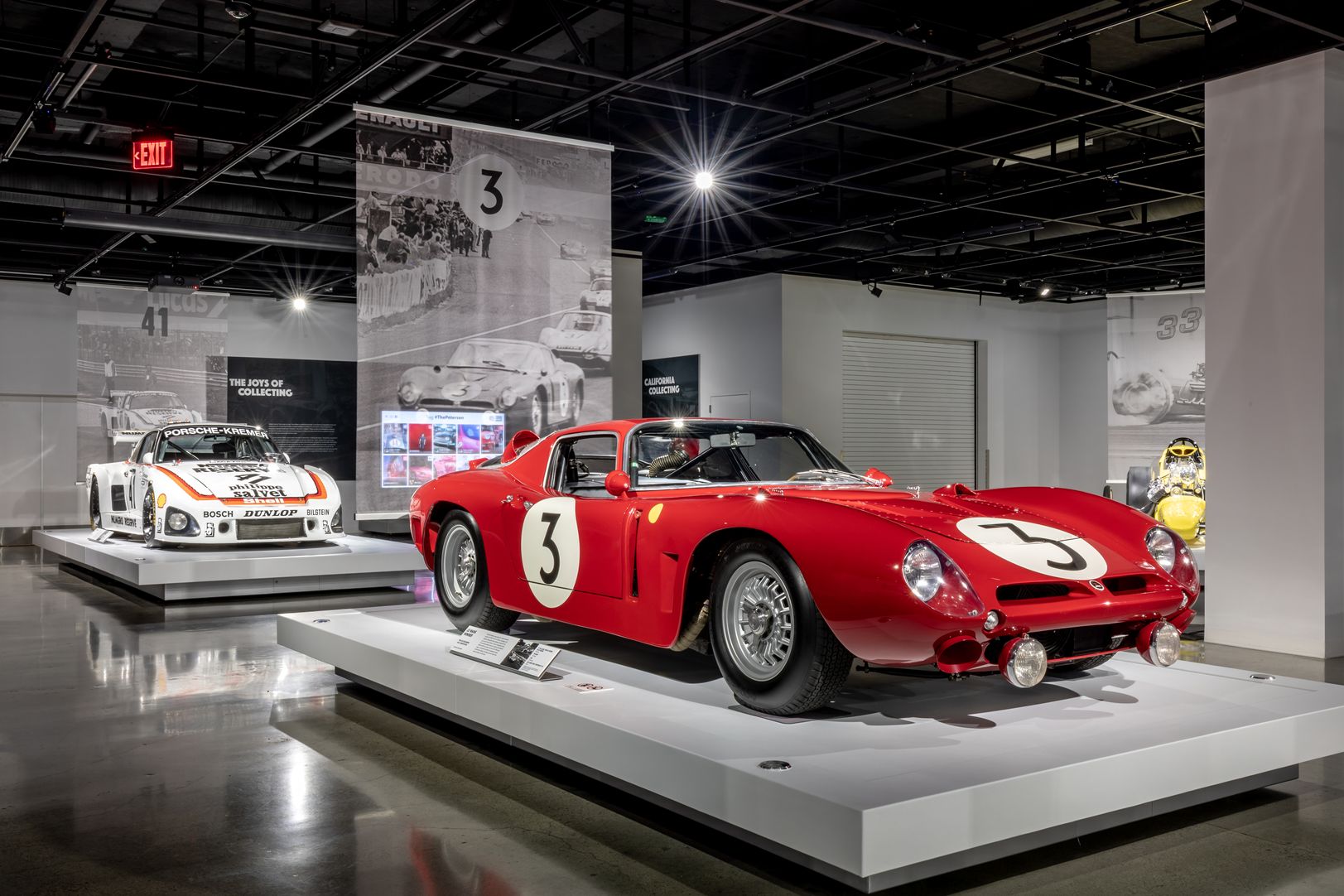 Winning Numbers: The First, The Fastest, The Famous
The latest example of this ongoing effort is a very cool new Rolex-sponsored exhibit at the Petersen Automotive Museum in Los Angeles, which features some extremely important race cars that are linked to some seminal moments in motorsports history that Rolex was also a part of. Titled, Winning Numbers: The First, The Fastest, The Famous, the exhibit is comprised of 10 Le Mans winners, land speed record setters, dragsters, and road racers from the personal garage of Petersen Founding Chairman, Bruce Meyer – a diehard Rolex fan and one of the most recognizable personalities in the world of car collecting.
Rolex watches have long been used to keep time, both officially and unofficially, at many of these speed and record-setting attempts. The Daytona itself was originally going to be called the "Le Mans" before Rolex decided to instead use the name of the iconic racetrack in Florida.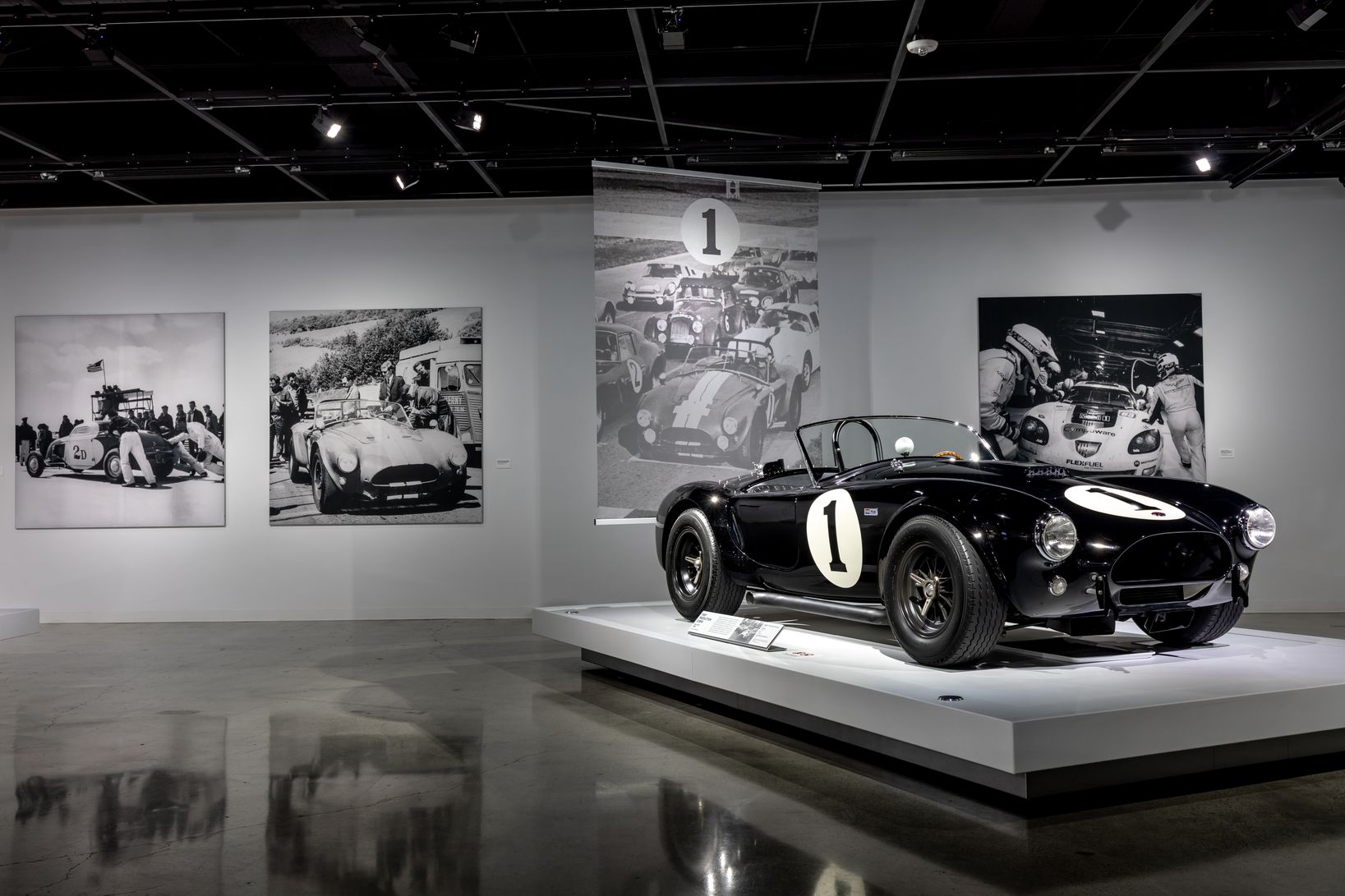 "Affectionately called 'the car guy's car guy,' Bruce Meyer epitomizes true automotive passion," says Petersen Automotive Museum Executive Director, Terry L. Karges. "The charisma with which Bruce shares his passion is what sets him apart. Winning Numbers reflects his discerning tastes as a collector and motorsports enthusiast, and we're proud to share his fervor for the hobby with the community."
Key vehicles on display include the "winningest" Ferrari road racer of all time, the 1957 Ferrari 625/250 Testa Rossa, which claimed first prize in more than half of the 50 competitions in which it was raced; the first production 1962 Shelby Cobra, CSX2001; the 1979 Kremer Porsche 935 K3 that took first place overall at Le Mans; and the 1929 Ford "747" Bonneville Racer that Meyer ran 204 mph at Bonneville Salt Flats. 
SoCal: A Mecca for Classic Cars
It's also worth noting that the Petersen Car Museum is located in Los Angeles, making it a neighbor of Bob's Watches headquarters in Newport Beach, with the greater Southern California area in general serving as a mecca for classic and luxury cars. We love it when a Bob's Watches customer arrives at our showroom in a cool classic Porsche to select just the right era-appropriate Submariner to wear while driving his car. Perhaps one day he will add a vintage Ferrari to his collection, and then come seeking an iconic Rolex Daytona to pair with it.
These are some of our most passionate customers, those who are truly devoted to the Rolex lifestyle, and who will no doubt be among the first in line to check out Rolex's cool new car exhibit (in addition to their new watches at Baselworld later this month). Winning Numbers: The First, The Fastest, The Famous runs through January 2020, so you have plenty of time to do the same.