Watchmakers are increasingly looking for ways to sell an experience or even a whole lifestyle rather than just timepieces. Take the new limited-edition Panerai Luminor watches that are paired with exclusive adventure excursions, or Breitling's vintage DC-3 plane that is making a trip around the world carrying 500 special edition Navitimer watches – or in the latest effort, fine British tailoring.
These are savvy attempts by the brands to not only reinforce their impressive heritage but also to give their watches a more tangible and emotional connection to their owners' – and potential owners' – lives. Pairing watches with events, something Rolex has long excelled at is also on the rise, and auction houses are getting in on the action; specifically Phillips – the auction house that made headlines when it sold Paul Newman's personal Rolex Daytona for a record $17.75 million in October 2017.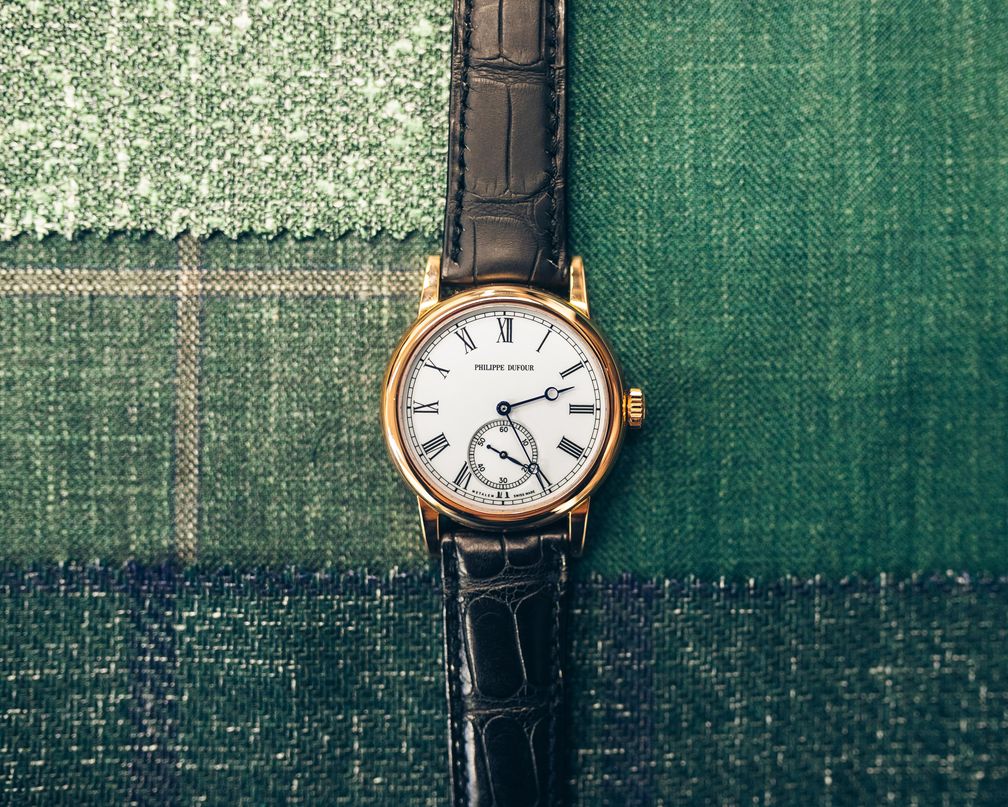 A Curated Selection of Luxury Watches and Fine Tailoring
At their Berkeley Square headquarters in London later this month, Phillips is staging Well Suited, a so-called "selling exhibition," of luxury watches paired with fine tailoring from British brand, Thom Sweeney – where all the items on display can be purchased. Set to run March 15-21, 2019, the show features 25 "important" independent watches from brands including Philippe Dufour, Richard Mille, Romain Gauthier, F.P. Journe, and Grand Seiko, which will be on sale alongside some more conventional and commercially viable watches by Rolex and Patek Philippe. The watches have been personally selected by James Marks, Phillips' International Specialist and Director of Watches, along with Luke Sweeney and Thom Whiddett, co-founders of Thom Sweeney and passionate watch collectors themselves.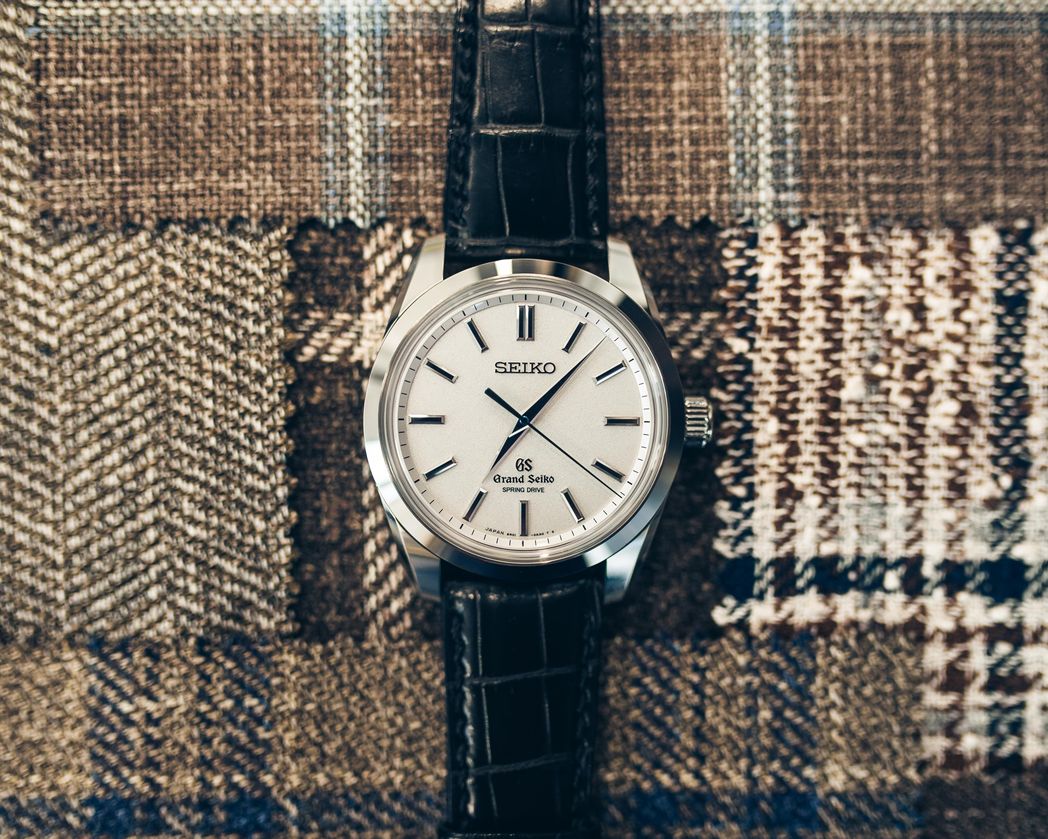 Well Suited
Being showcased at the event is the highly sought-after Philippe Dufour Simplicity, a rare 37mm rose gold watch with a classic while lacquered roman numeral dial, examples of which have previously sold for over $250,000. The Simplicity has been called, "no doubt the purest and most traditional Swiss watch around," and though we admire its restrained elegance, we don't quite see paying vintage Patek prices for one. It does however pair quite well with the selection of bespoke Thom Sweeney tailoring handmade specifically for the exhibition, which includes a working tailor's "cutting room," patterned on Sweeney's own, where tailors will be cutting patterns and garments for the duration of the show.
"We are delighted to be partnering with an innovative and forward-thinking UK brand such as Thom Sweeney," Marks comments, "as we continue to offer unique collector experiences year round in London. Well Suited showcases one of the finest selections of independent brands to be offered in London in recent memory, and will be led by the Philippe Dufour Simplicity, which is a highlight for any watch specialist or lover of horology to bring to market."