The British Royal Wedding between Prince Henry, Duke of Sussex and American actress, Meghan Markle was one of the most discussed and publicized events of the year. Over 29 million people tuned in to watch the event on television, and it is estimated that the total cost for the Royal Wedding exceeded $45 million, with roughly $42 million of that impressive sum resulting from the extensive, military-level security that was needed for the event. Now that the wedding is over and the happy couple is married, there is just one question that remains: what luxury watches are worn by the members of Britain's Royal Family?
Queen Elizabeth II
As the Queen of Great Britain, Elizabeth II owns a number of fine watches, including the diamond and pearl Patek Philippe reference 4975 that was featured in Patek Philippe's Royal Watches Exhibition in 2015. However, the timepiece that the Queen seems to most frequently wear is a Jaeger-LeCoultre Caliber 101, which first made its appearance in 1953, when Queen Elizabeth II wore it during her coronation. The Caliber 101 uses the world's smallest watch movement, seamlessly set into an elegant diamond bracelet, to create the ultimate, understated, ladies cocktail watch.
Prince Charles
Even though there is an entire collection of watches from Chopard that shares his name, and donates a portion of the proceeds from each sale to the Prince Charles' Foundation, it is a Parmigiani Fleurier Toric Chronograph that is most frequently seen on the wrist of the eldest son in the Royal Family. The Parmigiani Fleurier Toric Chronograph is made from yellow gold, and has blue hands that are driven by an automatic-winding movement. It is unclear exactly how long Prince Charles has owned this Parmigiani; however it was first spotted on him in 2015, and it has been this same watch that has most frequently made an appearance on his wrist in the years thereafter.
Prince William
For over a decade now, Prince William has been wearing a mid-size, Omega Seamaster Professional, which was given to him by his mother, the late Princess Diana. Fitted with a blue dial and powered by a quartz movement, it is rumored that the watch was given to Prince William when he was young, and that it has been his go-to timepiece ever since. Prince William even wore the watch on his wedding day in 2011, and numerous images of the timepiece can be found throughout various photos from the event.
Kate Middleton
Although Kate Middleton does not always wear a wristwatch, the timepiece that most frequently makes an appearance on her wrist whenever she does choose to wear one is a Cartier Ballon Blue. While Cartier manufactures their Ballon Bleu line in a number of different case sizes and metal options, the version that Kate Middleton chooses to wear is quite modest, as it is made entirely from stainless steel, and has a reasonably-sized, 33 mm case diameter. As a nice additional detail, the prominent, blue cabochon crown on the Cartier Ballon Bleu perfectly compliments the large, blue sapphire in her engagement ring.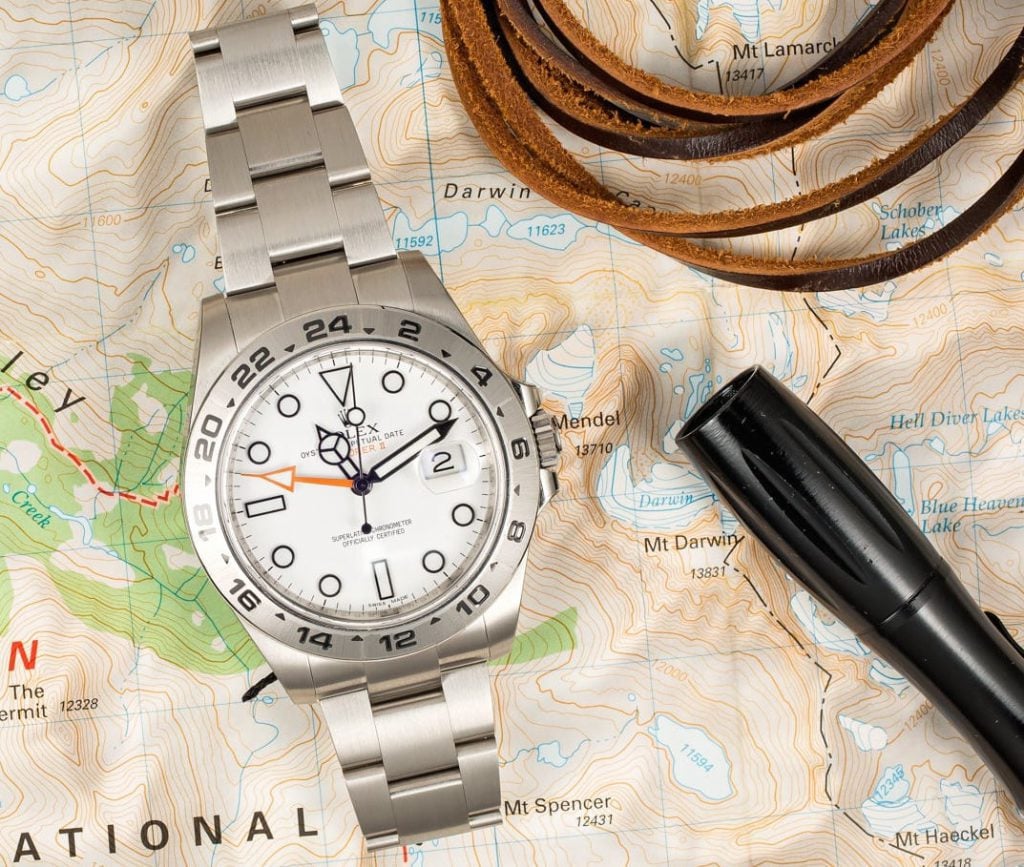 Prince Harry
Unlike his brother, who has a sentimental attachment to his Omega Seamaster, Prince Harry frequently does not wear a watch. However, whenever he does choose to wear one – like during his time in the military – Prince Harry either wears a quartz-powered, Breitling Aerospace, or a reference 216570 Rolex Explorer II with a white "polar" dial. Both the Breitling and the Explorer II are chunky, stainless steel watches designed for rugged use and those with active lifestyles.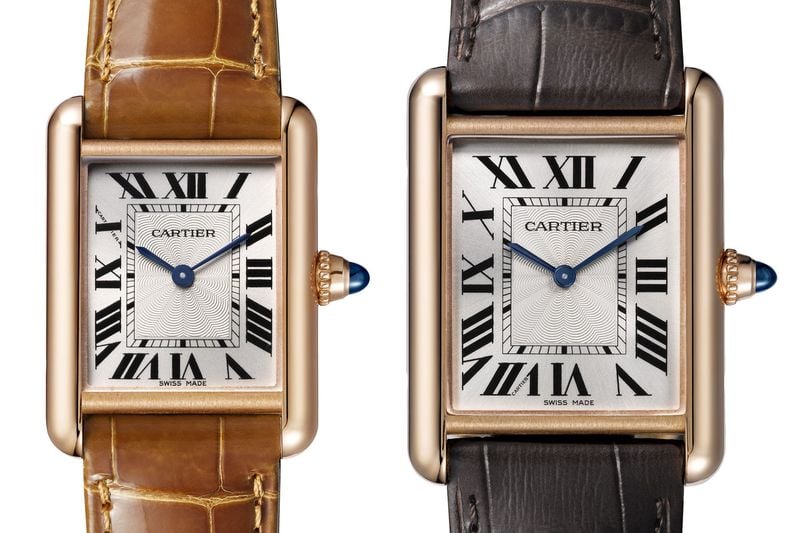 Meghan Markle
Despite being the latest addition to the British Royal Family, Meghan Markle's taste in watches is right in line with the rest of Britain's royals. After admiring Cartier Tank watches for a number of years, Meghan Markle finally purchased herself one of the two-tone versions after she finished filming for the hit television series Suits. Additionally, on the case-back of Megan Markle's Cartier is a personalized engraving that reads, "To M.M. From M.M."