We've now arrived at the third and final part of our look at the Rolex watches of Forbes' 100 World's Highest-Paid Entertainers 2017. For this installment, we've rounded up the comedians and personalities on the list. Read on to find out which Rolex watches these wealthy comedians wear on their wrists.
Kevin Hart
Rank: #98
Earnings: $32.5M
Superstar comedian Kevin Hart is laughing all the way to the bank but before he deposits his paychecks he spends a good amount of his cash on incredible luxury watches. From Patek Philippe to Richard Mille to Audemars Piguet, Hart has some serious top tier timepieces indeed. But it's his collection of Rolex watches that gets us super excited. Among other Rolex models, we've spotted Hart wearing the platinum anniversary Daytona, an 18k yellow gold GMT-Master II with the green anniversary dial, and a handful of diamond and gold Day-Date President watches.
Kylie Jenner
Rank: #59
Earnings: $41M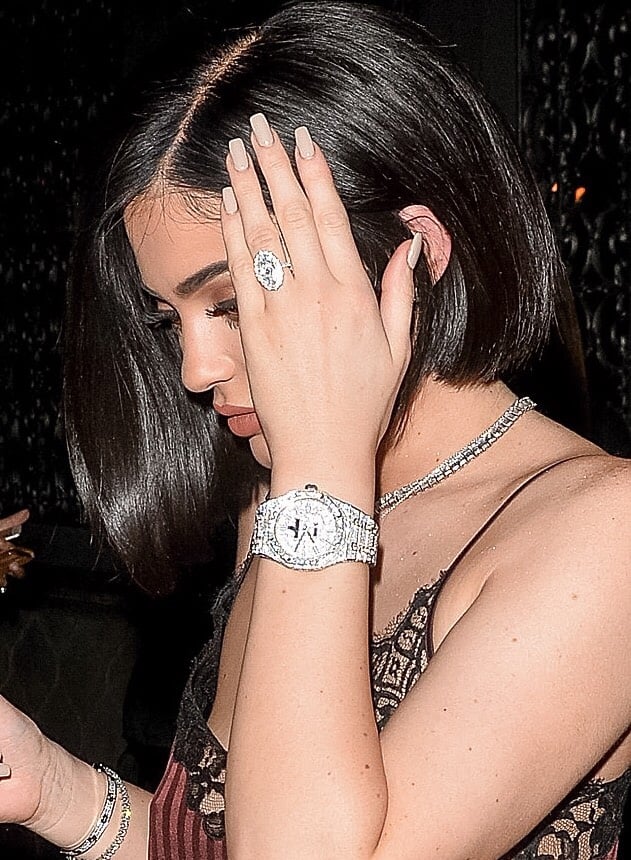 At just 19 years old, Kylie Jenner may be the youngest member of the Forbes' highest paid celebrities list, but she certainly has a very grown up bank account. And similar to other members of the Kardashian clan, she has an expensive taste in watches and jewelry. To accompany her stacks of Cartier Love bracelets, Jenner often wears one of her Rolex Day-Date President watches. She has a couple of them including a full diamond bezel Rolex President and a "subtler" solid gold Day-Date with the iconic fluted bezel.
Steve Harvey
Rank: #53
Earnings: $42.5M
Steve Harvey's big gaffe at the 2015 Miss Universe competition hasn't dampened his money making capabilities. With a slew of hosting gigs and published books under his belt, Harvey is clearly a happy guy. And what does a super outgoing and happy guy wear on the wrist? A rainbow Daytona! The 18k yellow gold Daytona watch outfitted with 36 colorful baguette sapphires and further adorned with diamonds can't help but bring a smile to one's face.
Kim Kardashian West
Rank: #47
Earnings: $45.5M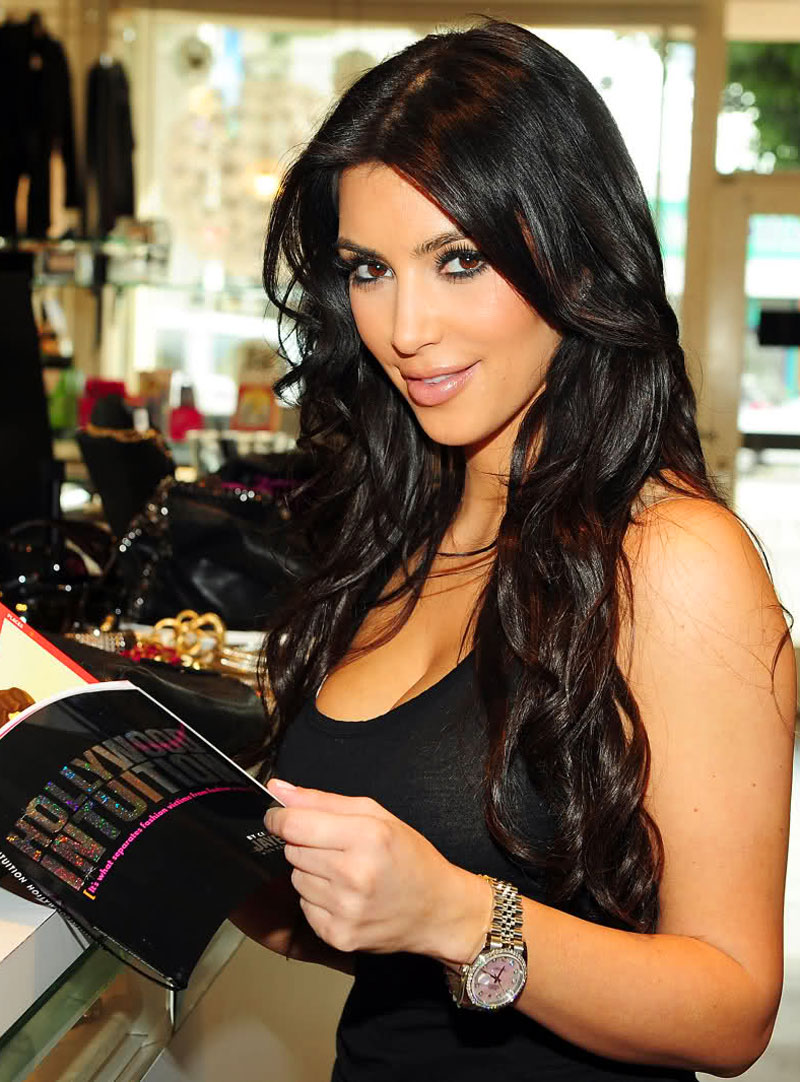 The most high profile and the current richest member of the Kardashian tribe, Kim Kardashian West. She is no stranger to making money. Kim leverages her own personal brand and selfie skills to into solid business ventures. While she recently made news in the watch world by being the anonymous buyer of Jackie Kennedy's Cartier Tank that was auctioned by Christie's in New York last month, she was already wearing Rolex watches long before that. These include a solid 18k yellow gold Day-Date President watch and a steel and diamond Datejust on a Jubilee bracelet.
Louis C.K.
Rank: #34
Earnings: $52M
Like many stand-up comics these days, Louis C.K. has found a cushy home on Netflix to broadcast his specials. Fans of the comedian may have noticed that he always has a stainless steel Rolex Submariner on his wrist—both on and off the camera. And this isn't just any standard Sub either, but a special gift from his friend and fellow comedian, Chris Rock. As the story goes, Rock gifted a Submariner to C.K. and Tina Fey after they helped him with a script. The best part? The Rolex watch is apparently engraved with "Thanks for your help, motherf%*ker."
Ryan Seacrest
Rank: #29
Earnings: $58M
The king of hosting duties and titleholder for the "busiest man in show business", Ryan Seacrest is working hard to fatten up his nest egg. Seacrest may make a living commenting on what other celebrities are wearing on the red carpet, but we couldn't help but notice his choice of wrist wear. Apparently, he's a fan of vintage Rolex Daytona watches including a rare and sought-after Daytona ref. 6263 "Big Red".
Gordon Ramsay
Rank: #26
Earnings: $60M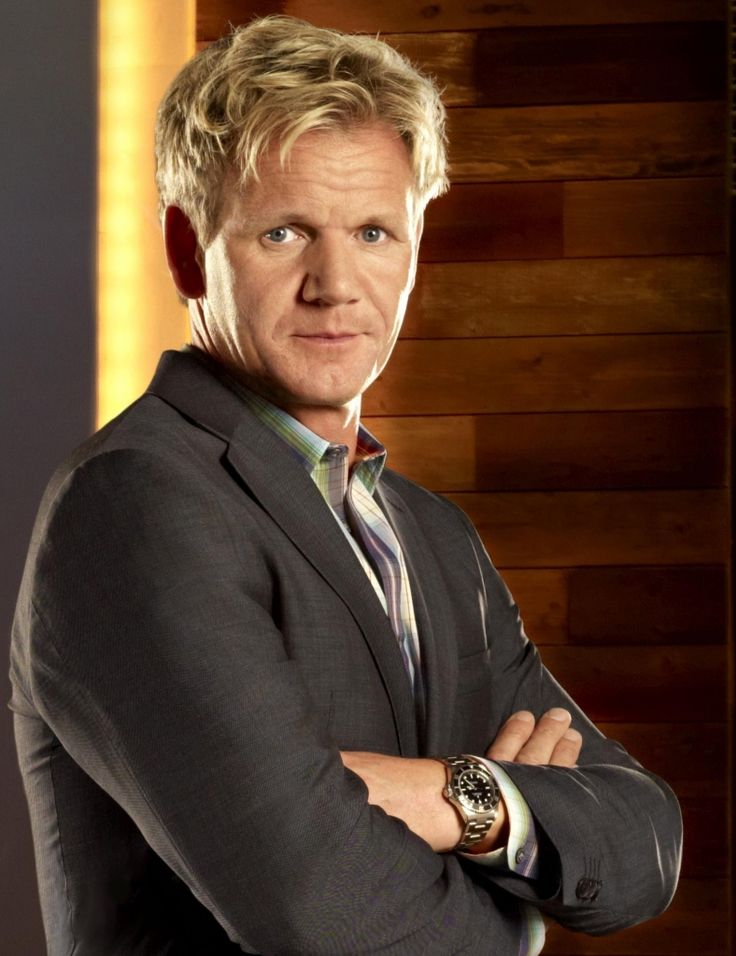 Celeb chef, Gordon Ramsay offers up an irresistible blend of culinary skill and explosive personality that makes him both a joy to watch and fun to hate. What we don't hate however, is his taste in watches—specifically a vintage stainless steel Rolex Submariner that we can't help but drool over.
Ellen DeGeneres
Rank: #16
Earnings: $77M
We've profiled Ellen DeGeneres' watches before since she has one of the coolest and most diverse Rolex watch collections! From vintage Daytona Paul Newman chronographs to the modern rose gold and black rubber Yacht-Master 40 to a two-tone Submariner with a blue dial and bezel and a ton in-between, checking out what Rolex watch DeGeneres wears during her eponymous TV show is half the fun of watching her.
This concludes our exploration into the Rolex watch choices of this year's highest-paid celebrities. Much like the people on this list, the featured wrist watches boast a varied assortment of styles. We've seen some vintage Rolex watches along with very modern ones. Plus, there were plenty of steel, gold, platinum, and diamond Rolex models to go around. With watches like these, it comes as no surprise that the top timepiece brand for wealthy celebrities is Rolex—the undisputed king of luxury watches.