Actor, executive producer, screenwriter, former Mr. Jennifer Aniston – Washington, DC native Justin Theroux wears a lot of hats. He's also become a style icon of sorts though he doesn't adhere to the traditional leading man wardrobe of high-end designer threads (although he does seem to enjoy luxury watches). Instead he prefers the black skinny jeans and leather motorcycle gear he's been wearing since college.
And while he has appeared on the cover of GQ – as well as countless supermarket tabloids courtesy of his rather more famous ex – we admire him for bucking trends that most other Tinseltown types slavishly follow. Theroux's outfits sometimes draw criticism for being stuck in the 1990s, but his watch game is so strong that all other sartorial sins can be forgiven. Today we are taking a look at his solid gold vintage Rolex Submariner ref. 1680
https://www.instagram.com/p/BixENteHmIV/
A Solid Gold Submariner 1680
Theroux is (of course) a Rolex man, and prefers vintage models, though again he goes for less popular but no less cool pieces. Take the 18k gold Submariner Ref. 1680 he was recently spotted wearing. Solid gold Subs are something of a niche as the model's most popular and collectible references are all stainless steel; however, rocking one is a strong statement.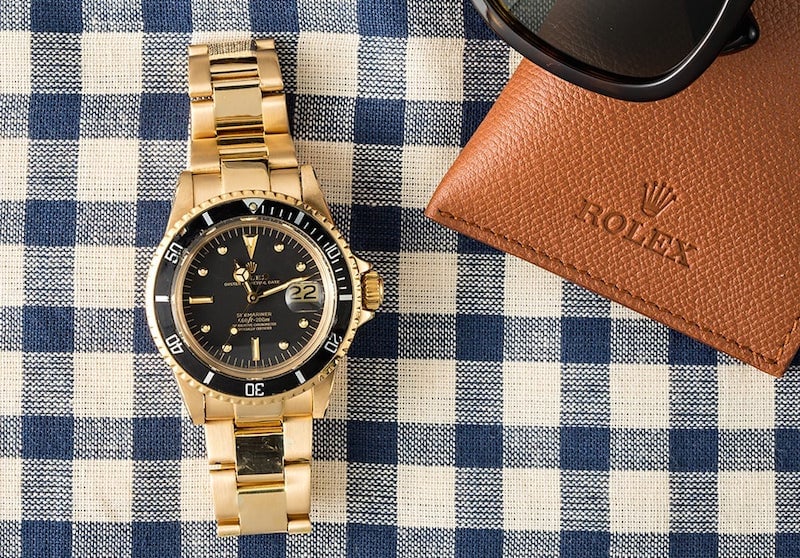 Theroux's watch is actually from his birth year, 1971. Prices are in the $40,000 zone, and can be hard to find. It's very similar to the yellow gold 16618, which will cost you half as much (and, heads-up, is an excellent buy), but it has more old-school vintage touches such as a "nipple" dial and acrylic crystal. The story goes that Theroux specifically hunted down a Submariner from 1971 as a birthday present to himself.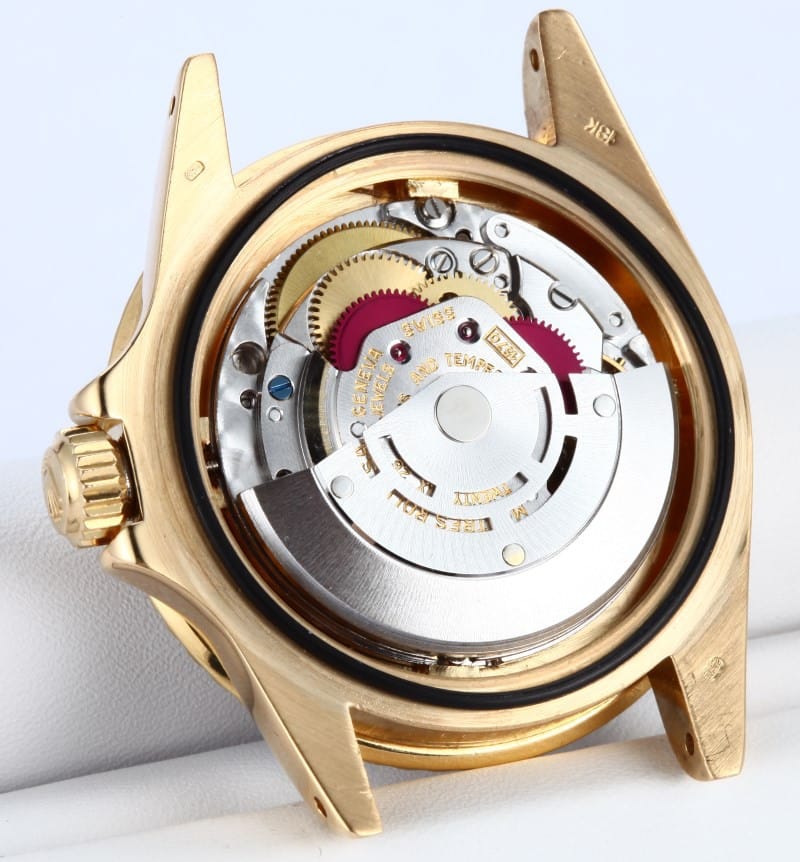 Other Luxury Watches for Theroux
Theroux has also been known to sport a solid gold Rolex Day-Date President, again not the first watch you'd think of for someone with his style, but he pulls it off quite well. In various red carpet appearances and magazine features he's also been seen sporting pieces from Audemars Piguet, Cartier, and IWC; however, we doubt these are from his personal collection. 
So what else should Theroux be wearing, watch-wise? We'd highly recommend a ref. 1655 Rolex Explorer II from 1971 – the very first year that the reference made its debut. This watch has come to be known as the "Steve McQueen," though there's scant evidence the actor ever wore one, and it remains a relatively under-appreciated model. Rolex embraced a few of its design cues for a 40th-anniversary edition, but the classic vintage reference is of course much rarer. 
https://www.instagram.com/p/BTU2zn4lhdn/