Mother's Day is just around the corner, but it's still not too late to get Mom the perfect gift this year. While her favorite spa might be temporarily closed and a nice dinner with flowers and chocolates might have to be done at home, you can still show Mom exactly how much you appreciate her by giving her a beautiful Rolex watch.
The sky may be the limit when it comes to luxury watch prices, but there are many fantastic Rolex watches that can be purchased for as little as a few thousand dollars. To help you find the best Mother's Day gift this year, we have put together a quick buying guide where we break down exactly what you can expect for your money and highlight a few of the top gift ideas at different price levels.
Rolex Watches Under $5k
A budget of $5k actually gives you a lot more options than you might expect. While this may just barely get you through the door at a Rolex retailer, on the secondary market you will find ample options that come in well under budget.
Vintage cocktail watches crafted from solid gold (some set with diamonds) start at under $3k, and with a budget of $5k you will even find Rolex Yacht-Master watches with solid platinum dials and bezels. Additionally, this price range also gives you a number of options within Rolex's classic and durable Oyster Perpetual collection, along with several different configurations of the iconic Rolex Datejust – some even fitted with white gold bezels and diamond-set dials coming in below the $5k price point.
Rolex Watches $5k – $10k
A budget of $5k to $10k expands your options significantly to include many of Rolex's different watch collections. In this price range, you can expect to find a wide variety of different Datejust watches, including some newer models that feature Rolex's proprietary Everose pink gold alloy, along with luxurious models constructed from solid 18k yellow gold.
While the Datejust collection offers the most luxurious options within this price range, a $10k budget does include options for a number of Rolex's legendary sports watches like the GMT-Master II and Yacht-Master. Since they were originally intended for male wrists, they are larger than standard women's watches, but for the function-first mothers out there that don't mind a watch with a bit wrist-presence, they are definitely among the top options to consider.
Rolex Watches $10k – $15k
Above the $10k mark, Rolex watches tend to get significantly more luxurious, and you will have countless options that feature precious metals or gemstones. Additionally, this price range also opens the doors to many of Rolex's most desirable watch collections such as the legendary Daytona, which consistently ranks among the most coveted timepieces in the world.
For those after something unmistakably luxurious, Rolex's Datejust collection will have countless options in this price range, and most options will either be crafted from solid gold or set with diamonds. Furthermore, between $10k and $15k is where you will even have your option as far as the color of gold, including both 18k white and Everose gold, along with exotic dials crafted from materials such as mother of pearl or precious stones like lapis lazuli.
Rolex Watches $15k – $20k
With a price range of between $15k and $20k you are almost guaranteed to get a watch in solid gold or set with diamonds unless you opt for a rare or collectible reference. Even some of Rolex's newer and highly desirable models like the Everose gold Yacht-Master with a black Cerachom bezel and Oysterflex bracelet can be found within this price range, as can a fair number of the brand's iconic sports watches.
At this price point, you will also have the option of Rolex's flagship collections like the Day-Date President and Pearlmaster, which are both only ever crafted from precious metals. Many of the models you will find will also have the option of diamond dials or bezels, and you will have ample options when it comes to different configurations. There are a lot Rolex watches that are priced above $20k; however with this budget, the vast majority of models will be on the table.
Rolex Watches $20k and Up
Once you get above $20k, you start getting into the serious collector pieces. These watches aren't just luxurious, they are either rare, ultra-desirable, or stunningly luxurious. Many of the highly collectable vintage references from Rolex Professional collections like the Milgauss, GMT-Master, or Submariner will all fall into this price category, as will many of the newer 'unobtainable' models that have multi-year waiting lists at dealers, such as the Rolex Sky-Dweller with the blue dial.
Many of Rolex's outspokenly luxurious watches can be purchased for well under $20k, but spending above that will get you the most premium watches that the brand has to offer. As a point of reference, just north of $35k will get you a 36mm Rolex Day-Date President crafted entirely from solid 950 platinum, and fitted with both a diamond-set dial and a diamond bezel. While the sky truly is the limit when it comes to prices for the world's most exclusive timepieces, this platinum Day-Date is about as luxurious as you are likely to find in the brand's standard-production catalog.
Give the Gift of Rolex
A Rolex watch is always a great gift for any occasion, but it is extra special when it comes from the ones you love. Why give a fleeting gift of flowers or candy, when a Rolex watch will last a lifetime. Whether it's her first Rolex or just another to add to her collection, the woman in your life will love the thoughtful and timeless gift of a luxury watch.
For some, buying a Mother's Day Gift can be the ultimate challenge, but we have the perfect suggestions for the Rolex lover in your family.
Gifts By Personality
The best watch for one person might not always be the best watch for someone else. So, to help you find the perfect Rolex for Mother's Day, we have broken down a few suggestions based on personality type.
The New Mom
For the Mom with a new bundle of joy, we suggest the Mid Size Rolex Datejust. With its 31mm diameter, the time is easy to read and readily available at a glance for the busy new mom. We also like the smooth bezel that reduces the risk of nicks and scratches for the baby.
When you buy a classic Rolex, such as a Datejust, you can rest assured that your time piece with always be in style. Investing in a Rolex is also financially smart, used Rolex watches are known to retain their monetary value, and nothing is more important to a new family than minding its finances.
The Mom on the Go
Give the gift that offers just the right amount of style and class with the a snap of the clasp. The Rolex President is the perfect gift for the mother that wants to add bit of glamor to her ordinary day. A Rolex watch is the easiest accessory to put on in the morning, but also freshens up the wardrobe for the mom with no time to waist.
Between soccer practice and dance recitals her Rolex will keep her on task and looking good the entire day. When you give her a Rolex President you're not just saying "I love you." You're saying that you want her to save a piece of that love for a lifetime.
The Chic Mom
For the mother that knows how to make a fashion statement wherever she goes, we recommend the Men's Rolex Daytona. This larger Rolex is the most in demand Rolex on the market and is made popular by such celebrities as Victoria Beckham and Kim Kardashian.
If the mom in your life likes to enter the room and make a statement, the Rolex Daytona is the ultimate gift for her. With a variety of models available, the Daytona holds its popularity from the new to classics vintage models. Make Mom a true fashionista with this luxury timepiece that can only be described as a "show stopper."
Upgrade
Does she already have a Rolex watch? Why not upgrade her used Rolex watch to a different beautiful pre-owned Rolex from Bob's Watches. With a fully stocked inventory, Bob's offers almost every Rolex model you desire. The process to sell your Rolex or trade in a previously owned Rolex watch is easy at Bob's.
Simply call 1-800-494-3708, and speak to a representative about the Rolex you own. One of Bob's employees with give you a phone estimate and send you an "east-ship" box equipped with everything you need to send your Rolex into the Bob's Watches headquarters. Within 24 hours of receiving the watch, a Bob's associate will contact you with an offer. If you you except the offer Bob will move forward with the purchase or trade in towards your new Rolex.
For more Mother's Day Gift ideas and investment be sure visit the Ladies Rolex Watches inventory.
The Best Rolex Watch Collections for Mother's Day
Any Rolex will make the perfect gift for Mom this Mother's Day. However, if you need some help figuring out where to start looking, here are a few of the best Rolex watch collections to gift on Mother's Day.
Rolex Day-Date President
The ultimate statement of prestige, the Rolex Day-Date is the quintessential luxury dress watch from the famed Swiss watchmaker. Nicknamed the "President" because of both its bracelet style and because it has been the watch of choice for so many global leaders, the most prestigious watch among Rolex's collections is exclusively crafted in either gold or platinum.
Although originally developed as a gent's watch, the Rolex President's 36mm case is also ideally suited for a lady's wrist. The Day-Date line is versatile with a wide range of dial colors, hour-marker styles, bezel variations, and precious metals options, each with the characteristic day-of-the-week and date-of-the-month windows on the dial. A great way to add a distinct style to the Day-Date is to switch out its iconic semi-circular three-piece links President bracelet with a leather strap for a timepiece tailored just for mom.
Rolex Pearlmaster
When only diamonds will do, the Rolex Pearlmaster is a top choice for moms. Both a piece of jewelry and a watch, the Pearlmaster is only ever fashioned from 18k yellow, pink, or white gold and is always adorned with diamonds or other precious gems such as rubies or sapphires. Equipped with a date window at 3 o'clock that is magnified by the Cyclops lens attached to the sapphire crystal, the Pearlmaster is not only beautiful but practical too.
The distinguishing characteristic of Rolex's jewelry watch collection is its feminine solid gold five-piece rounded links Pearlmaster bracelet. The timepiece is offered in three different case sizes (29mm, 34mm, and 39mm), and other variations include a selection of dial colors and materials and a range of index and numeral styles.
Rolex Yacht-Master
Sporty, yet supremely luxurious, the Yacht-Master offers a casual chic look for mom. Available in a range of metals, including stainless steel, gold, platinum, and two-tone versions, in addition to four sizes, from a small 29mm to a large 40mm and medium 35mm and 37mm in between, there's no lack of options when selecting a Yacht-Master for her.
Some popular references of the Yacht-Master include the Rolesium, which is a mix of stainless steel and platinum, the Rolesor, which is the combination of gold and stainless steel, and the latest version in pink gold, with a black ceramic bezel and black Oysterflex rubber strap.
Rolex Lady-Datejust
The Lady Datejust collection from Rolex is the quintessential classic luxury dress watch for women that is timeless and elegant. With so many variations within the family of feminine timepieces, mom would be spoilt for choice. For those who prefer a more traditional look, the two-tone combination with a fluted bezel is a great pick, while for a more contemporary aesthetic, a stainless steel version with a smooth domed bezel and simple dial is a sure bet.
The Oyster case of the Lady Datejust is offered in 26mm, 28mm, and 31mm sizes, while bracelet options include both the three-link Oyster bracelet, three-link President bracelet, or five-link Jubilee bracelet. As its name suggests, each piece in the Datejust line features the date window at 3 o'clock with a magnification lens for easier reading.
Rolex Daytona
The king (or queen) of all chronograph watches, the famous Rolex Daytona is the right choice for a mom who wants to wear an oversized luxury sports watch. There are so many references to choose from among this legendary chrono collection that selecting just one may be a difficult task. From stainless steel to solid gold, and everything in between, there's a Daytona for every taste.
The Daytona's 40mm sized Oyster case with its screw-down crown and duo of pushers certainly would wear large on a lady's wrist, however, this is a big trend right now with fashionistas everywhere donning big timepieces. No longer just reserved for the guys, the sleek watch inspired by motor racing looks just as sharp when part of a woman's outfit.
The Best Mother's Day Gift Ideas (That Aren't Watches)
Candles
Sometimes a mom needs to relax. What better way to relax than by lighting a beautiful candle? Try gifting a fabulous, high-quality candle from one of the following brands.
Jo Malone
Agraria
Astier de Villatte
Sunglasses
If mom is planning a trip to the beach, she will need a great pair of premium sunglasses to protect her eyes from the glare of the sun. We recommend great brands such as:
Chopard
Dolce and Gabbana
Cartier
Earrings
What mom doesn't love jewelry? Earrings are a versatile piece of jewelry that can be easily dressed up or down depending on the outfit. If you want to buy your mom or wife a gorgeous pair of earrings, look at the great options at:
Flowers
All women enjoy receiving flowers. You may already know Mom's favorite type, but if you're unsure, you can never go wrong with classic red roses.
Hand Cream
Women work hard to keep their skin youthful. Consider gifting a great hand cream from companies like the following.
Chanel
Guerlain
Almore Pacific
Cashmere Sweater
Everyone loves the feel of cashmere. This soft and cozy gift can be purchased at great boutiques such as:
Brunello Cucinelli
Etro
Autumn Cashmere
Tote Bag
A purse or bag is more than an accessory to most women. A tote bag is a great gift because a woman can throw pretty much anything in it when on the go. Look for quality and luxurious brands like:
Learning a Passion for Watches from My Mother (by Ripley Sellers, Senior Editor)
I haven't always been into watches; for the first four years of my life, I barely knew they existed. Luckily, my mother showed me her Rolex watch one night and set me off on the pursuit of a passion that would ultimately become my career.
What Is 'Time' To Someone Who Has So Much Of It?
As a small child, there is little purpose to keeping track of time – time is simply that thing your parents use as an excuse to drag you from whatever activity you were enjoying before you were told that there simply wasn't "enough time" to indulge your young adolescent agenda. Consequently, when I was a little kid, I barely acknowledged the existence of watches, as there was nothing inherently cool about them – or so I naively thought.
Although my mother wore a Rolex, my father wore a Casio calculator watch. As a pre-school boy, the Casio calculator was inherently more appealing to me, but for zero horological reasons whatsoever. It had buttons – a whole lot of them, plus it beeped, light up, and had a little screen on it. By comparison, my mom's watch (a reference 69173 Lady-Datejust) was boring. Sure parts on it were made from solid gold, but all it did was look pretty and show the time and date. Where was the excitement and cool capabilities of a wrist-mounted plastic calculator?
And then I saw my mother wear her Rolex into the bath one night. She didn't try to remove her watch, just stepped into the bathtub and dunked her arm straight into the water. Now, this caught my attention. For all of the cool features of the Casio calculator, my father always removed it before he went swimming or jumped in the shower. I was very much aware of this practice, as these were the times that I would usually mess around with it (and then subsequently hope that I hadn't messed up any of its settings).
Maybe it was because my mom almost never took off her Rolex that I had not previously noticed that she wore it into the water. She had other bracelets and rings, and her Datejust was simply another part of her arm. It had been on her wrist as long as I could remember, and even as I write this, I am positive that she is still wearing that exact same watch. But back to the pressing inquiries of childhood: how was it able to survive in water?
The Waterproof Rolex Oyster Case
I asked my mother why her watch was able to work underwater, and she simply explained that it was waterproof (the proper explanation to give a 4-year-old). At the time, I didn't really understand what she meant by this or how something could even be waterproof, but the idea that her watch was impervious to something that destroyed others was wildly appealing to me. A Rolex was a watch that you could wear anywhere – after all, my mom did.
My questions about my mother's Rolex continued, and with each one of her responses, my interest level grew. While many things about her Datejust intrigued me, the one concept that eluded my young brain was how her watch didn't run on any batteries. Her explanation to me was that it was like a wind-up toy, just one that winds itself. But how does it wind itself? (This "self-winding" concept was not something that I was going to be able to fully comprehend for years to come.)
A Watch Of My Own
Due to all my questions about an object that I had no idea how to even use, my mother decided to teach me how to read the time – and not on a digital display (that was cheating she said). When I asked why I had to learn the more complicated way of reading time, she told me one of the best pieces of advice I've ever received: "All of the cool watches are analog, and all of the cool cars are stick shifts. You might not care about any of this now, but one day you will. And when you do, you don't want to be the guy who has no idea how to use any of it."
So it was settled. A few weekends later, we went to the mall, where we stopped at the Swatch store, and my mom helped me pick out my first watch. As I was in kindergarten, a mechanical movement was simply not practical (or cost-effective); however, all I cared about was that I could wear my watch in the water as my mom did. We decided on a Flik Flak with a blue aluminum case and a colorful nylon strap. The main reason behind the decision: the hour and minute hands were shaped like little people in different colors, making it easy for a young kid to learn how to read the time on an analog display.
I wore that watch everywhere – and got it wet under the sink while washing my hands at every opportunity. After a few years, I acquired a few other watches, and soon had a small collection, where I was able to start appreciating the nuances between timepieces of radically different designs and intended purposes. Even my mother, who I only ever saw wear her Lady-Datejust, also owned a cheap digital Timex that she wore whenever she would do the L.A. Marathon. The concept of a "tool watch" was something that both my parents practiced – my mother just on a far more obvious level than my father.
Back To The Watch That Started Everything
For years I didn't wear a watch at all, until one day during my freshman year of college, I saw a friend of mine with a Rolex that reminded me a lot of my mother's Datejust. I was instantly reminded of everything that intrigued me about watches when I was a kid, along with all of the questions about my mom's Rolex that I had never fully answered for myself.
Not long thereafter, I decided to buy myself a new watch, and as I started to research my first "real" horological purchase, I still had the same criteria as I did when I was in kindergarten: I want it to be waterproof, and I want it the type of watch that doesn't use batteries and winds itself.
Obviously a search within these parameters immediately led me back to Rolex, where I was slightly devastated by the prices I saw online. Given that at the time, a case of beer was a purchase that warranted serious consideration of my finances, a Rolex was not in the realm of possibility. However, it did get me to start researching all of the questions that I was never fully able to answer for myself when I was a kid. And from there, my interest in watches only grew.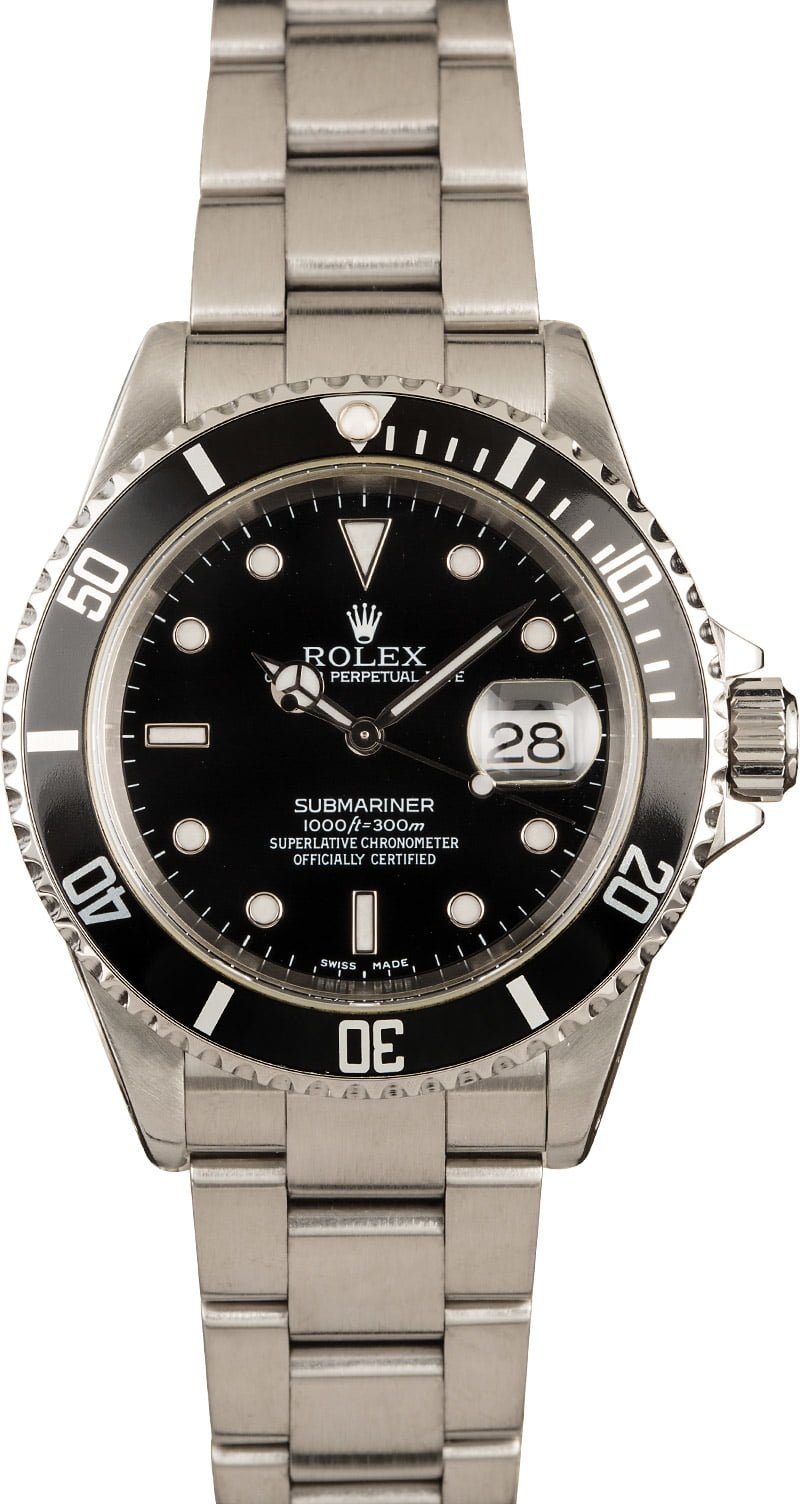 Fast forward more than a decade, and I finally have the Rolex that I always wanted – a Submariner from my birth year. Additionally, while I've disassembled countless Rolex watches while previously working at a place that serviced them, these tiny mechanical marvels still intrigue me just as much as they did when I was a little kid and was looking up at the Datejust on my mother's wrist.
I absolutely love the fact that it was my mother who got me into watches when it was my father who taught me about cars, tools, and all of the other mechanical and stereotypically masculine things in life. In a lot of ways, I am very much the man I am today because of my father; however it was my mother who showed me my first 'real' watch, told me to always follow my bliss, and sent me off on a lifelong pursuit of answering a series of questions that first started back when I was just 4 years old.
The Best Movies to Watch with Mom On Mother's Day
It's no secret that we think a Rolex watch is a fantastic gift to give on Mother's Day. But we'd bet that mom would also love some quality time spent with her loved ones. So, on the day dedicated to mothers, prep the popcorn, mix the mimosas, get comfy on the couch, and get ready for a movie marathon with mom. Here are some of the best movies to watch with mom this Mother's Day that are on Netflix right now.
Lion (2016)
Based on a true story, Lion tells the tale of a Saroo Brierley (Dev Patel) searching for his family 25 years after he accidentally boarded a train as a five-year-old boy in India. Central to the film is his relationship with his Australian adoptive mother, Sue Brierley (Nicole Kidman) and his longing to find his biological mother and beloved brother back in Calcutta. Warning, this movie will tug at anybody's heartstrings, so you may want to have the tissues ready – for mom, of course.
Christopher Robin (2018)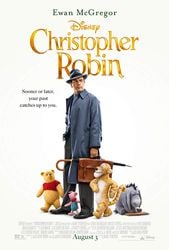 Christopher Robin (Ewan McGregor) is all grown up now, and doing adult things like trying to keep his job and consequently, letting down his wife and daughter on a constant basis. But his old friend Winnie the Pooh needs his help and comes to find him in London to bring him back to Hundred Acre Wood. It turns out that a visit from "Silly Old Bear" is exactly what adult Christopher Robin needed. If you read Winnie the Pooh stories with mom as a kid, this movie will no doubt bring on heavy doses of nostalgia.
Julie & Julia (2009)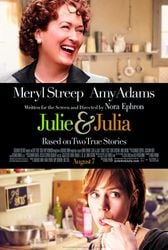 Also based on a true story, Julie Powel (Amy Adams) was blogging about food before that was even a thing (circa 2002). She cooked her way through the recipes in Julia Child's landmark 1960's book, Mastering the Art of French Cooking and documented the good, the bad, and the ugly on her online journal. Foodies need no introduction to Julia Child (Meryl Streep), but those who aren't familiar with this culinary icon will still find her bigger-than-life personality and way around the kitchen utterly charming. With all the cooking scenes and food shots weaved throughout the movie, we recommend having plenty of snacks on hand.
Wine Country (2019)
Fresh to Netflix is the movie Wine Country, a comedy about a group of longtime friends who take a trip to Napa Valley for a weekend of birthday festivities as one of them celebrates her 50th. As can be expected, things get messy when mixing a squad of six middle-aged personalities with free-flowing wine. Directed by and starring Amy Poehler, and packed with a cast of fellow SNL alumni (Maya Rudolph, Rachel Dratch, Ana Gasteyer, Paula Pell, Emily Spivey, and Tina Fey), you'll share plenty of laughs (and maybe a few bottles of wine) with mom watching this brand-new Netflix release.
5 Rolex Watches Under $5,000 To Give This Mother's Day
Rolex makes some of the best luxury watches in the world, and Mom certainly deserves only the best. However, getting her the Rolex watch she deserves does not have to cost a fortune. Here are 4 of the best Rolex models under $5K to give this Mother's Day.
Two-Tone Rolex Lady-Datejust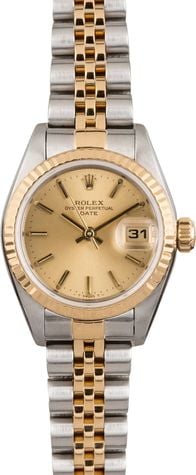 We're starting our list with a classic: the two-tone Rolex Lady-Datejust. A perennial favorite, the ladies' Datejust has been a must-have for fashionable women for decades, and stands out as Rolex's best-selling model. The mix of stainless steel and 18k yellow gold means that this beloved luxury watch will match just about anything in mom's wardrobe, and its restrained size is easy to wear every single day.
What's more, the signature date window at 3 o'clock comes equipped with a magnification lens for easy reading. Pretty and practical, a two-tone Lady-Datejust is a fantastic Mother's Day gift.
Yellow Gold Rolex Cellini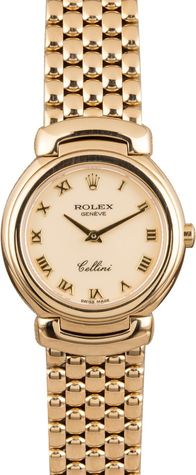 If mom prefers full gold Rolex watches, then here's a beauty for less than $5,000. From its round case to its stunning link bracelet, this Rolex Cellini is entirely crafted from 18k yellow gold. The elegant and uncluttered dial houses matching yellow gold Roman numerals, along with a pair of gold hour and minute hands at the center.
The quartz movement inside the watch is easy to maintain, as mom won't have to worry about this Rolex Cellini running out of power if she decides to wear another watch for a few days. The intricate structure of the yellow gold Rolex "Damier" (French for "checkerboard") bracelet wears like a piece of fine jewelry and will look absolutely beautiful wrapped around mom's wrist.
Steel And Platinum Rolex Yacht-Master
Casual in design yet luxurious in execution, the ladies' Rolex Yacht-Master is well suited for moms who love sporty-chic styles. The mix of platinum and stainless steel is simply superb – the steel case and bracelet provide durability, while the sandblasted platinum bezel and dial sparkle in the light.
The rotating 60-minute bezel not only looks great with its raised numerals, but it can come in handy if mom needs to time something without having to reach for her phone. Built as a watch to serve an active lifestyle, mom can keep her Rolex Yacht-Master on at the pool, gym, and anywhere else that the day takes her.
Yellow Gold Rolex Datejust With Turquoise Leather Strap
For moms who love a splash of color, here is a yellow gold Rolex Lady-Datejust that is fitted with a vibrant turquoise strap and flaunting fresh summer vibes. The case is classic Rolex, from its 18k yellow gold construction to its decorative fluted bezel, to its magnified date window at 3 o'clock. Yet, the addition of the unexpected vibrant strap makes the watch absolutely pop.
Want extra points? Give mom this Rolex along with a couple of other strap options, so that she can easily swap out the watch band to suit her current mood and outfit.
Stainless Steel Rolex Air-King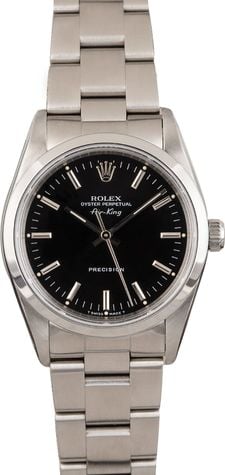 If a little black dress is a staple in most women's wardrobe, then a full stainless steel watch is the equivalent in any watch collection. Understated, tasteful, and versatile, you can't go wrong with a stainless steel Rolex Air-King, paired with an always-on-trend black dial.
The Rolex Air-King's well-proportioned case size will be noticeable on mom's wrist without looking bulky, and the Oyster link bracelet can be easily sized for a comfortable fit. A modern classic, the minimalist Rolex Air-King will become an essential part of mom's ensembles.