You'll have heard it said many times before—in the world of watchmaking, there is Rolex and then there is everybody else. Their name is a byword for a level of engineering fastidiousness that borders on the neurotic, and the secrets of the goings-on inside their manufacturing plants are so jealously guarded it would be easier to wander uninvited through the Pentagon.
Even if you are granted access into the inner workings of Rolex HQ, which is a bit like winning a golden ticket from Willy Wonka himself, and about as likely, the whole experience is still shrouded in mystery. With much of the infrastructure lying inaccessible to even VIPs in deep underground facilities, you will see nothing more than what Rolex wants you to see. And a complete ban on photography means the only secrets you'll be left with are the ones in your head.
This clandestine obsession has made Rolex one of the most enigmatic companies in the world. As a privately held concern, they are not obliged to make any specifics of their operation public, whether it's financial details or manufacturing output. And they don't.
Figures for the number of watches they produce annually range between 700,000 to a million, depending on who's guessing.
Rolex, or rather, their peerless marketing department, have claimed that each watch takes a year to make, start to finish, leading to some of the most hotly debated threads on the many online forums.
These rumors, and countless more, all add to the inscrutable reputation of the brand, elevating them beyond the status of mere watchmakers and on to a new plane altogether.
However, there are a number of details that have become accepted facts. Below, we've put together just what it is that makes Rolex watches unlike any other.
Human Vs. Robot
Whatever the output at Rolex, whether it's a few hundred thousand or closer to the full guestimate of a million, there's no doubt they make a staggering number of watches each year. With that level of mass production, it's natural to wonder about the level of automation that goes into every piece and cast suspicion on Rolex's own claim that each watch is handmade.
While it's true that the six thousand Rolex employees are a world away from the image of the traditional old watchmaker, bent double at his table and going slowly blind as he painstakingly files each minute gear and cog, it's also fair to say that the human factor is the essential element behind each Rolex watch.
They may have the most complex watchmaking machinery in the world, but the assembly and regulating of each component is carried out by hand. Everything from the dials to the bracelets to the incredibly intricate calibers is still completed by highly trained technicians, equal parts scientist and artisan.
Where machines are used is in the tasks where absolute consistency is needed, such as applying a completely uniform pressure to constituent parts or aligning each one with total precision. However, these machines are still human-operated.
The most automation is reserved for the more mundane tasks of filing and sorting as well as the initial polishing, but the final product is the work of some very nimble fingers.
Completely In-House
Over its more than one hundred years in operation, Rolex has slowly swallowed up each and every disparate element that goes into fine watchmaking and brought them behind the closed doors of the four separate strongholds that make up their production base.
With the exception of the sapphire crystals that cover the watch faces and some of the dial hands, which are brought in from third-party sources, everything else that goes into a Rolex is created by Rolex.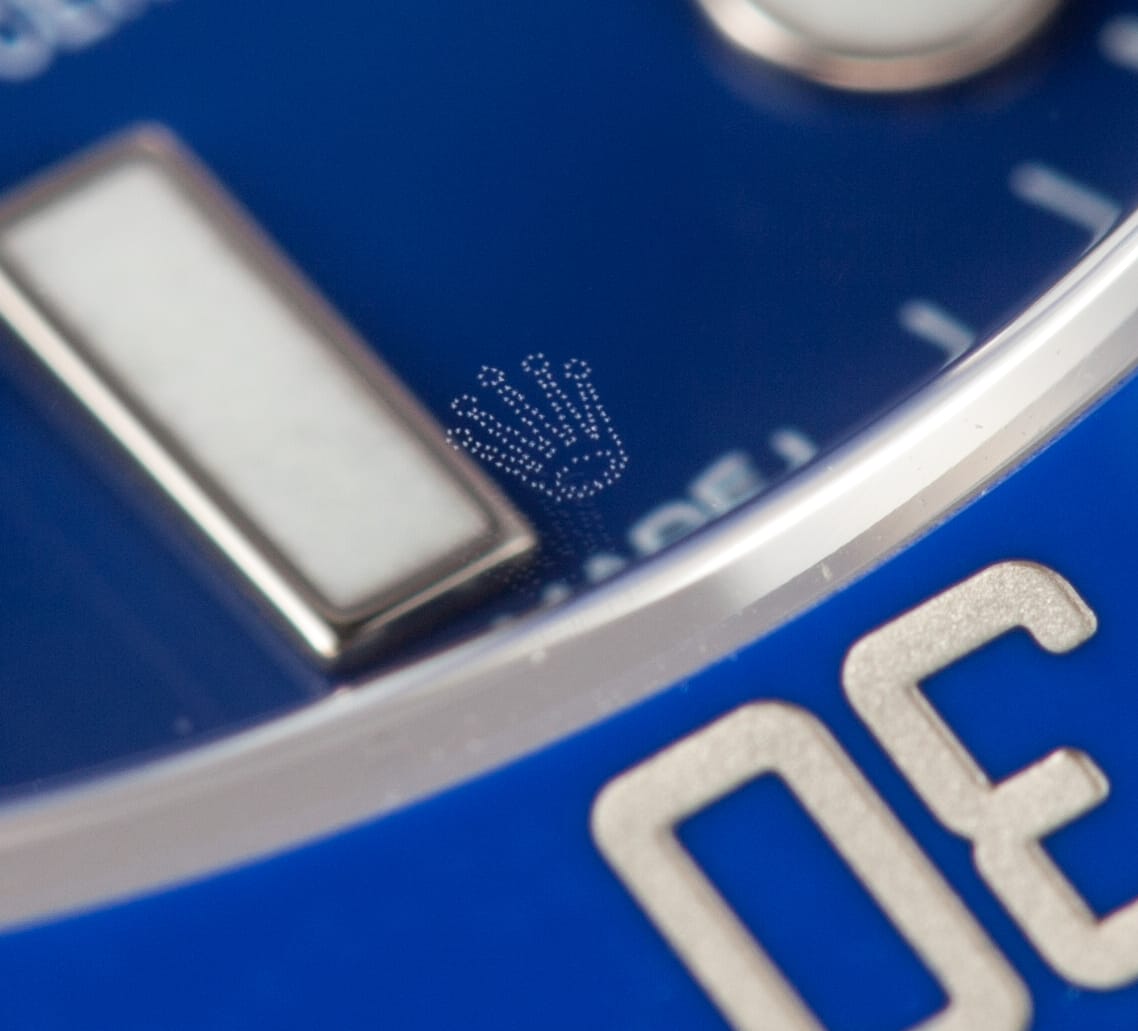 The largest of the three Geneva-based sites, Plan-les-Ouates, houses the private foundry where the three 18k gold alloys are cast, along with the 904L steel, that are used to construct the various cases and bracelets.
It is also home to the central laboratory, one of the most advanced scientific facilities anywhere in the world, which was established to develop new high-performance metals along with the next generation of oils and lubricants.
A short distance away, the Chêne-Bourg site is where the dial-makers and legions of gemologists work. Every diamond, ruby or sapphire that comes through the door is x-rayed for quality and tested for authenticity, and is then selected and set by hand onto the relatively small number of precious stone-enhanced Rolex models. Each setting is then handcrafted by traditional jewelers.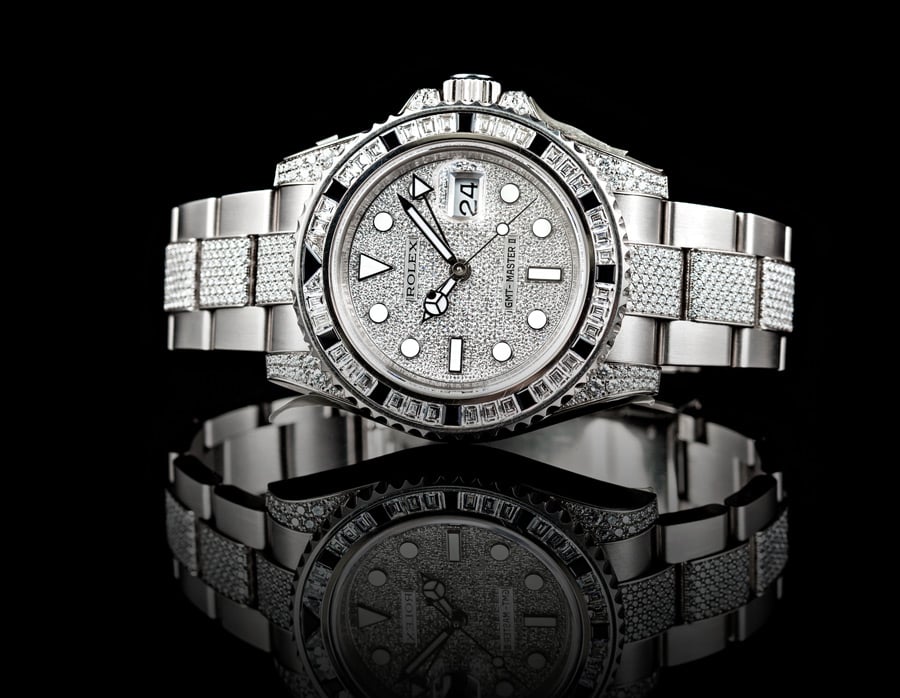 Sitting in the Jura Mountains away to the northeast of Geneva, the Rolex Bienne site is where the real magic happens. Up until as recently as 2004, this facility, where more than 2000 people craft the groundbreaking movements that power each watch, was owned by a completely separate company, called Aegler. After acquiring that business for an alleged 1 billion Swiss Francs (although Rolex won't confirm that, obviously) they were able to finally bring all caliber production in-house for the first time. Each and every movement that goes into a Rolex is manufactured and hand-assembled here. It is also where some of the most important internal components, unseen in any other watchmaker's products, were perfected—innovations such as the Parachrom hairspring and the Paraflex shock absorber, that have put Rolex at the forefront of the industry today.
Back in Geneva, and the last stop in the watch's journey takes place at Rolex Headquarters, Les Acacias. Home to the research and development, design, marketing and communications departments, it's also where components from the other three sites come together for final assembly. Teams of technicians construct and finish each watch before sending them off for their grueling testing process.
Rolex's obsession for total control over their entire manufacturing system has seen them become the most vertically integrated watchmaker there is.
As For That Grueling Testing Process…
Rolex have always stayed true to their tool watch roots. Their designs were built to last and to withstand the harshest abuse imaginable. Naturally then, their testing process has to be stringent enough to ensure total reliability above and beyond the call of duty.
An air pressure test is a fairly common practice across many fine watchmakers. With typical Rolex-ness, and unlike other manufacturers, all Oyster cases are subjected to the test twice, both before and after the movement and dial are fitted.
For the dive watches, the punishment becomes even greater. They are tested in actual water tanks, which again, is a rarity in the industry. The pressure is raised an extra 25 percent above the watch's rated performance to guarantee its resistance. Failure rate? Less than one in a thousand.
Sets of watches are then grouped together to undergo a 24-hour accuracy test. Any discrepancy in timekeeping at the end of the assessment sees the offending watch sent back for further work.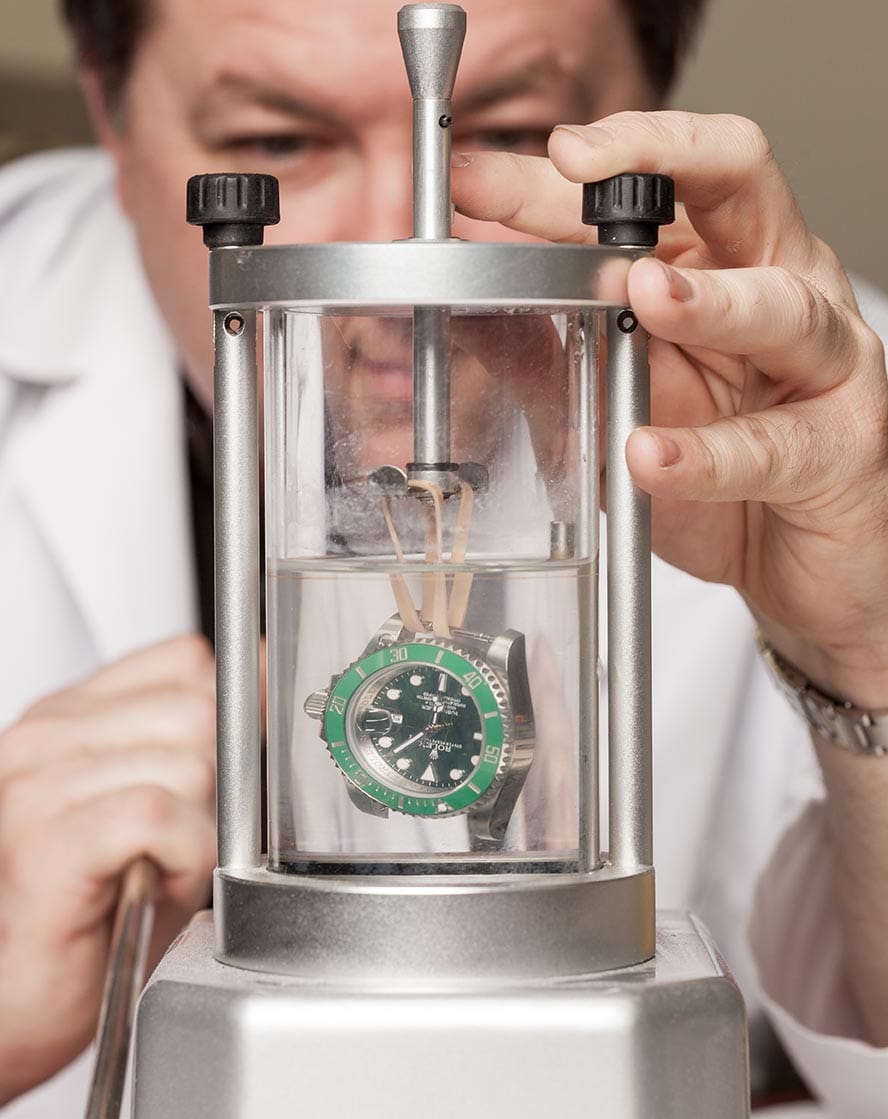 Rolex Use a Grade of Steel No One Else Does
Since 2003, Rolex have only used 904L steel. Unlike the 316L used by practically every other watchmaker, Rolex's steel is usually only seen in the aerospace and chemical industries. It is incredibly tough, highly corrosion resistant and, crucially, maintains its polish extremely well. The payoff is, it's also very expensive and difficult to work with.
To start using 904L steel exclusively, Rolex had to replace the majority of their steel working machinery and tooling and the enormous upfront investment that move required is the main reason other manufacturers haven't followed suit. Pick up any modern Rolex and you can feel the difference.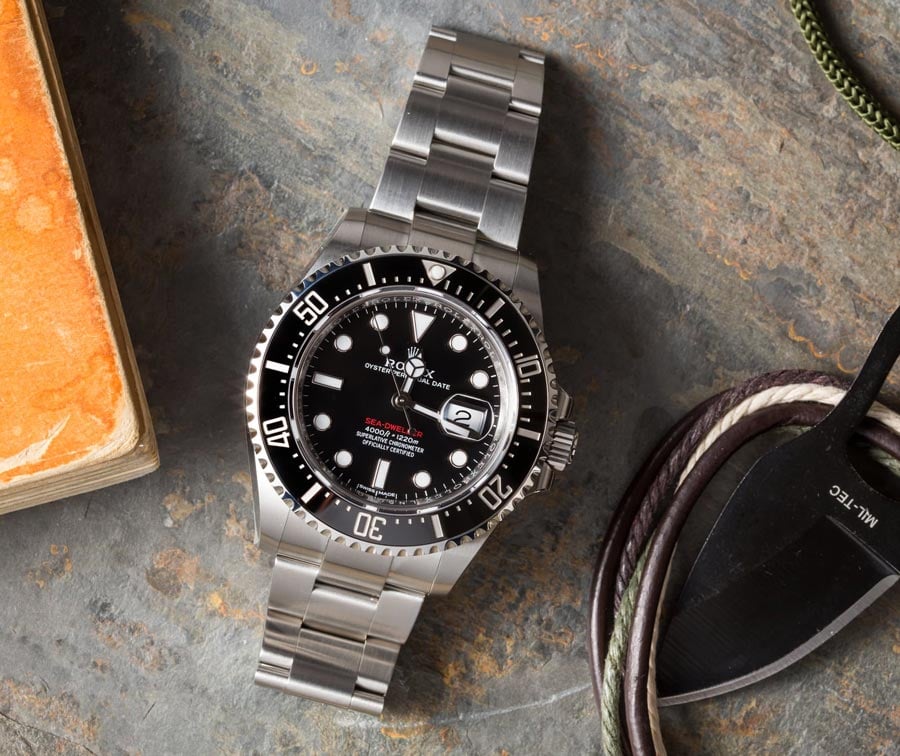 Conclusion About Rolex
The mystique surrounding Rolex is a major contributing factor to their continued and unqualified success. There's an impenetrable shroud of secrecy around them and we can only know what they want to tell us.
What isn't in doubt is that they produce some of the most consistently impressive and desirable watches there are, and we'll just have to satisfy ourselves with that.