Today, Rolex watches are seen as universal tokens of success across cultures and industries. Originally crafted as high-end timekeeping tools, Rolex's timepieces have evolved into a stylish but classic status symbol worn by everyone from world leaders and celebrities to the very top of the business world.
However, while Rolex watches are known to be worn proudly by those who have already achieved success, can a Rolex actually make you more successful? We think so.
About Rolex Watches
Rolex Key Facts:
Founded in 1905 by Hans Wilsdorf.
Headquarters in Geneva, Switzerland.
Owned by the Hans Wilsdorf Foundation.
First COSC chronometer-certified wristwatch in 1910.
Created the first waterproof watch in 1926.
First self-winding Perpetual movement in 1931.
Total production of approximately a million watches per year.
Sold in more than 100 different countries.
Click here for our Ultimate Buying Guide on Rolex watches.

A Rolex Watch Makes an Important Statement
In the competitive business world, appearance is one of the keys to success. The best businessmen and women gear their minds toward reaching their goals, and they know that they have to dress the part in the boardroom, at lunch and dinner meetings, while traveling, and on the golf course.
Rolex watches have long been part of the formula for success for the world's greatest business minds. Business associates can't help but notice a beautifully designed Rolex on the wrist and gain a sense that the wearer has the vision and a propensity toward innovation. It is also assumed that he or she is trustworthy and a powerful force with which to be reckoned.
Tracy Call, Founder and CEO of Media Bridge Advertising, backed this theory up in Forbes Magazine, saying it wasn't until she started wearing a Rolex in the boardroom that she started getting more attention during her presentations as well as that coveted second meeting.
"I bought myself a beautiful Rolex – a men's version, because I felt the women's models were too dainty…For my next pitch meeting, I framed the watch with a three-quarter-sleeved jacket. And as soon as I entered the conference room, I saw it: The men looked at my watch, looked at me and their body language changed," Call explained. "It was like no other meeting I'd ever experienced. No one looked at their phone. People hung on my every word. I got the second meeting, and I got the business."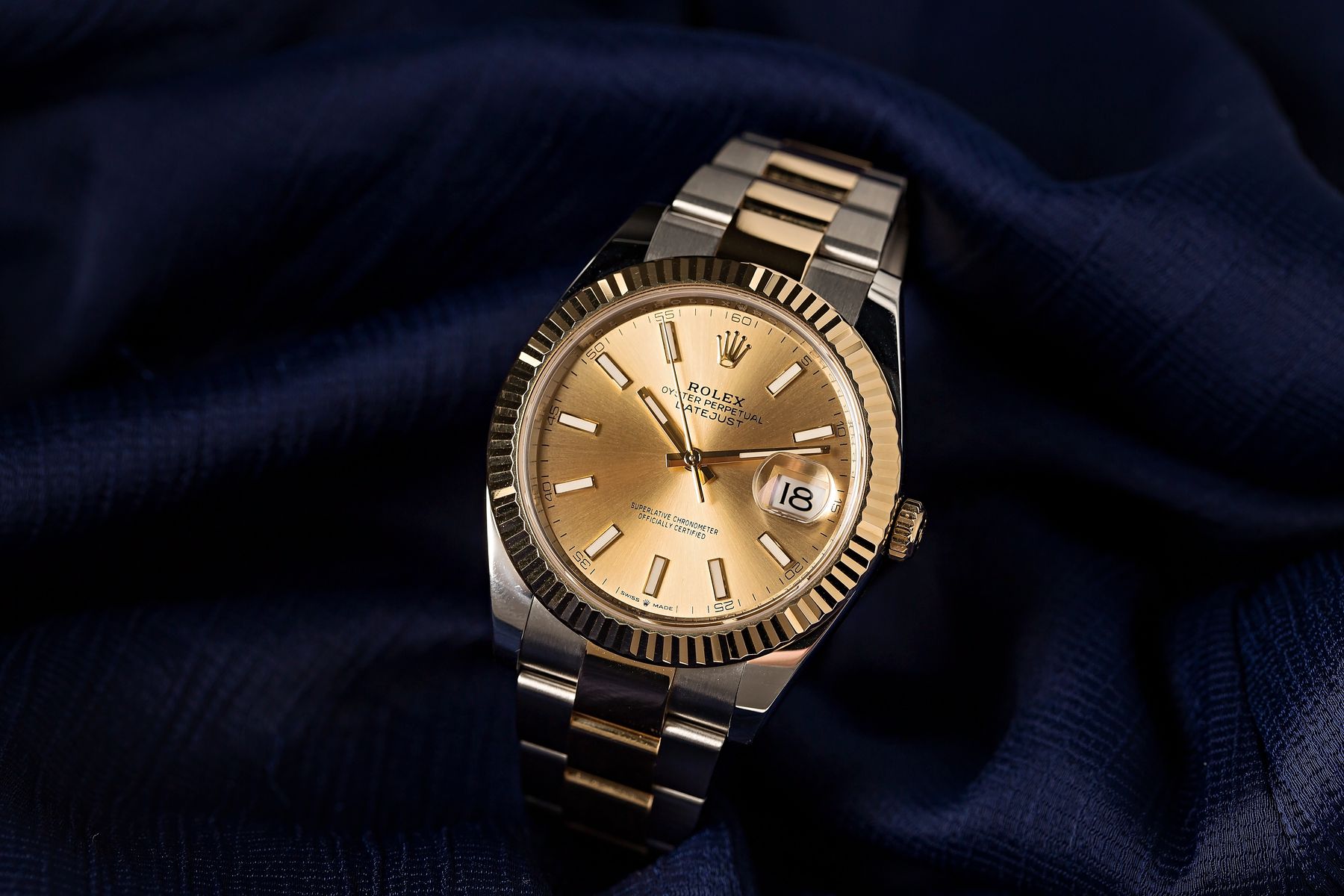 The Power of Rolex Can Be Leveraged for More Success
Sticking with the example of Media Bridge Advertising founder Tracy Call – because it's such a perfect example – she goes on to explain that after her important meeting, she continued to wear her Rolex, quickly growing her business to be "50 times bigger."
"I'm not telling you to go out and buy a Rolex and all your problems will be solved. It's really about finding the intersection between what holds symbolic value for your audience and what's authentic to you. In my case, the men in a male-dominated industry see expensive watches as a seal of approval, and I like watches."
Today, Tracy Call even loans out her watch to her fellow female employees taking those boardroom meetings, in the hopes that they'll leverage it into more success. "I loan my Rolex out to them. Why? Because the more women do this, the more likely they'll end up sitting on the other sides of all those tables."
The Prestige of a Pre-Owned Rolex
For both those rising in the ranks and the well-established, a pre-owned Rolex watch can save you money while still offering the same prestige and quality of a new one. At the same time, it is also a great long-term investment.
There is no doubt that people who wear Rolex watches have great style and a strong appreciation for the life of luxury. Used luxury watches are becoming more and more popular for those who understand the value of the dollar but still want to make a striking impression. Plus, it's been said that the smartest and most successful entrepreneur knows the tricks of the trade whenever spending money is concerned – searching for the best value and knowing when they've struck the best deal on a used Rolex.
This is why Bob's Watches is the favorite pre-owned dealer for businessmen and women around the world. Not only do we offer the widest selection of pre-owned Rolex watches in the industry, but we also offer the best price points possible. Shopping pre-owned also opens up the doors to all of the vintage and discontinued models that are no longer available at a retail level. If you ask us, being able to wear your absolute favorite models from Rolex's long and rich history is easily the smartest option and also a fantastic sign of success.