Race car driver, team owner, and Adobe Road Winery proprietor, Kevin Buckler – who has won the Rolex 24 at Daytona four times among numerous other motorsports victories – has just come out with a new racing-inspired series of wine that includes one designed in homage to Rolex's famous driver's watch: the Daytona.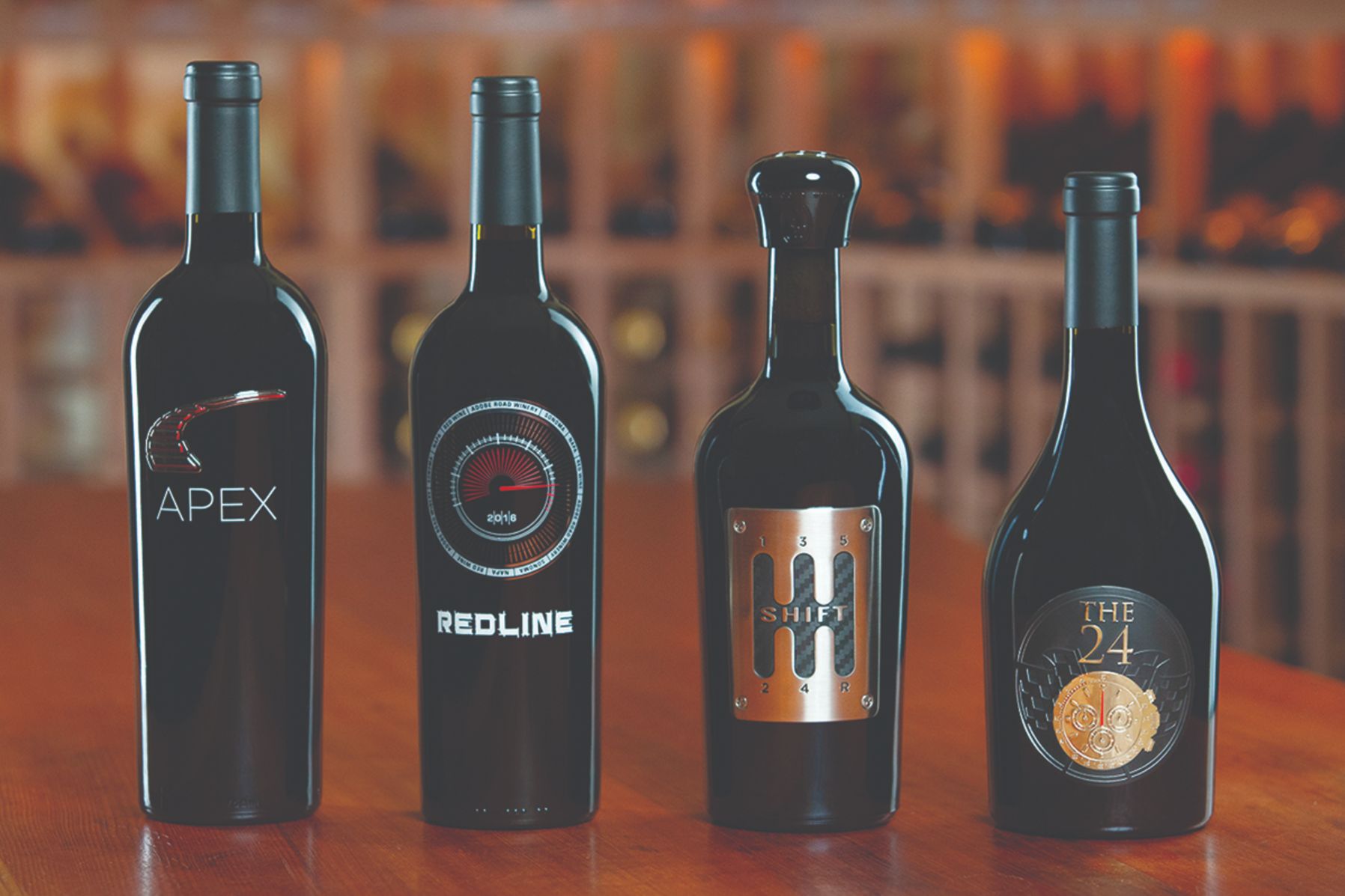 THE 24 (the wine)
THE 24, which has an image of a Rolex Daytona on its label (but without the actual Rolex crown logo or text) is a Rhone-style blend of Grenache, Mourvedre, and Syrah, with Malbec for added spice and character. It's an homage to the watch that is awarded to winning drivers at both the Rolex 24 and the 24 Hours of Le Mans, the world's two most famous endurance races.
"We started running the race in 1995 and I was a driver for another team that year but was totally hooked from that point forward," Buckler tells us. "I made Daytona my 'mission' because I knew how prestigious it was to win here and also how difficult the challenge was. The story about 'the watch' is kind of legendary. Everybody in racing wants 'the watch' but only a few have the privilege of actually winning it at Daytona…. It's funny because you spend a small fortune to win it and it would be much more economically sound to just go buy one, but it's just not the same. I wear it daily with pride and I wear the 2002 – my first victory and the first of the four watches [I won]."
The Racing Series Collection
THE 24 (priced at $66 a bottle) joins three other motorsports-inspired wines in the new Adobe Road Winery Racing Series collection:
REDLINE is silkscreened with a vintage tachometer representing Kevin's very first victory, and is a rich blend of Cabernet Sauvignon, Zinfandel, Syrah, Petite Sirah, and Malbec.
SHIFT is a "daring" combination of Zinfandel, Barbera, Grenache, Petite Sirah, and Carignane. The bottle sports a metal label that resembles a vintage, gated shifter and the cork is topped with a five-speed shift knob.
APEX is an ultra-premium blend of Cabernet Sauvignon, Syrah, Merlot, and Petite Sirah with a metallic section of curving "apex" racetrack on its bottle.
The four wines in The Racing Series, which just made its debut at this year's Rolex 24 event in Florida, will be sold individually and as a complete set in a custom display box.