Having a standard or staple in the watch collection – something simple, understated, and capable of being worn in a wide range of contexts – is always ideal, and Rolex has a number of contenders that easily fit the bill. For the sake of this exercise, we're looking at three specific Rolex models, all with black dials, and all devoid of functional bezels.
The idea here is to focus on the understated, as well as watches that can go from suit to sunbathing, trousers to tattered workwear – and I'm still of the camp that believes dive watches and business/formal attire should never mix. Though equally capable, I also passed on the Milgauss this time around, as it is a bit of an odd duck in comparison to the trio at hand. Today we are just taking a look at the Rolex Air-King vs. Explorer vs. Datejust.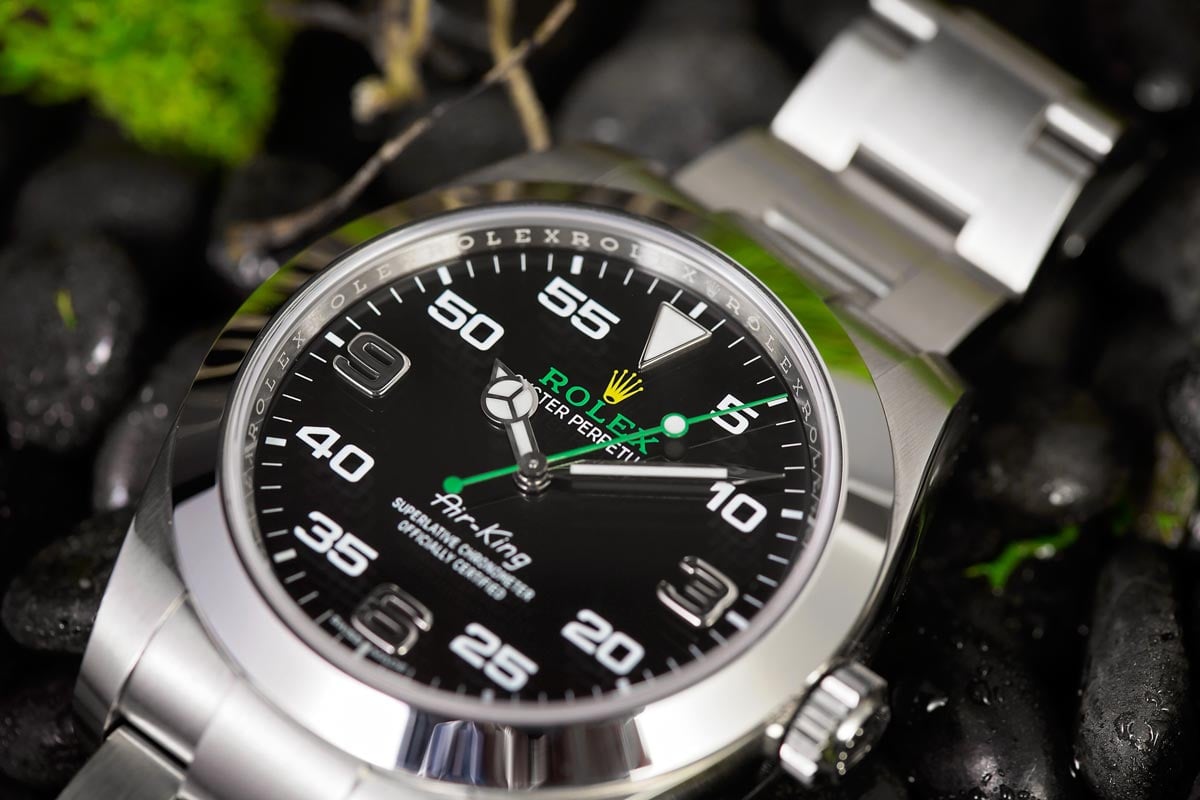 Rolex Datejust 41, ref. 126300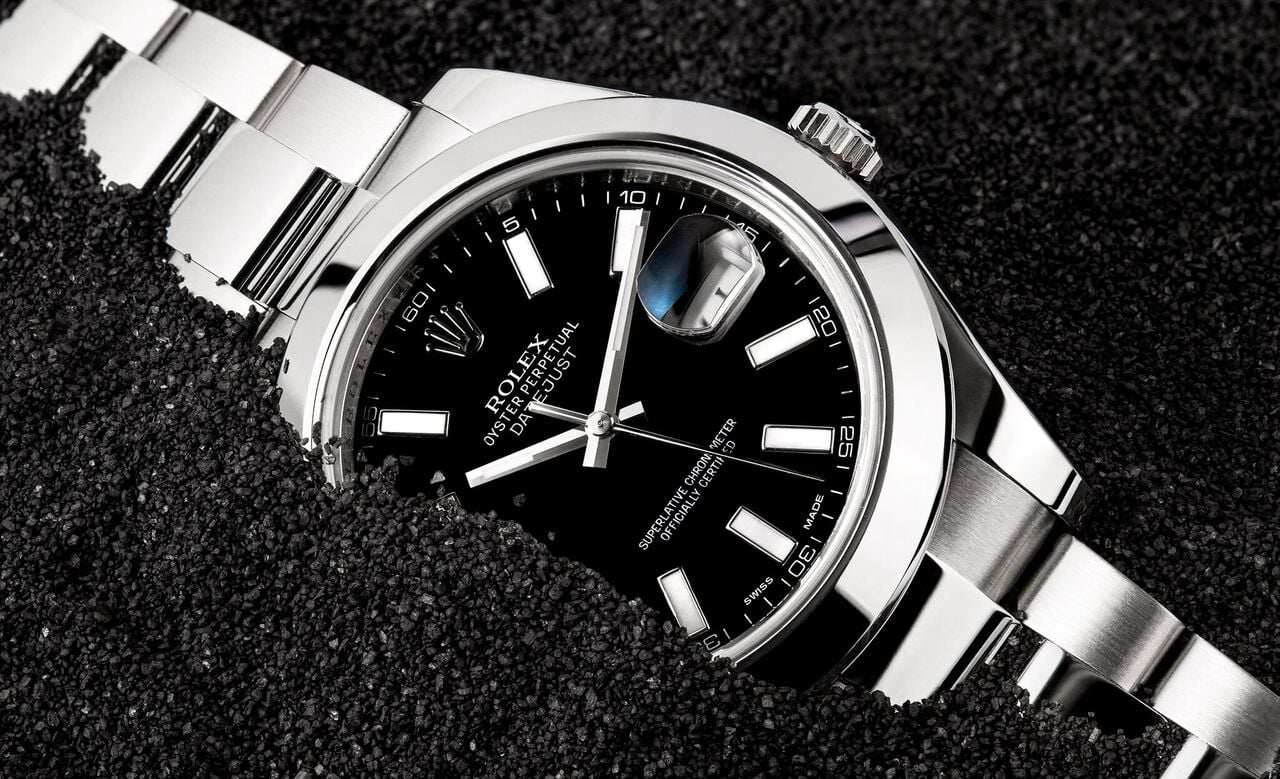 For this category, we had to start with the classic Rolex Datejust watch, albeit in a slightly less conventional configuration. We could have just as easily opted for the 39mm Oyster Perpetual (also with a black dial), but there's a bit of logic at play here. It's the most conservative of our three options in terms of design, but its larger 41mm case size ensures that the Datejust won't go unnoticed.
Unlike many other models in the collection, there's something about the smooth polished bezel and Oyster bracelet that takes the dressy edge off of the Datejust and makes it much more of an "all day, everyday" sort of watch. Thanks to recent updates, the Datejust 41 is fitted with the new generation 3235 automatic caliber, delivering a power reserve of 70 hours, and the brand's standard rock-solid accuracy of -2/+2 seconds per day. Using its Twinlock screw-down crown, the piece is good for a water resistance of 100m – perfectly acceptable for an everyday wear piece.
Rolex Explorer, ref. 214270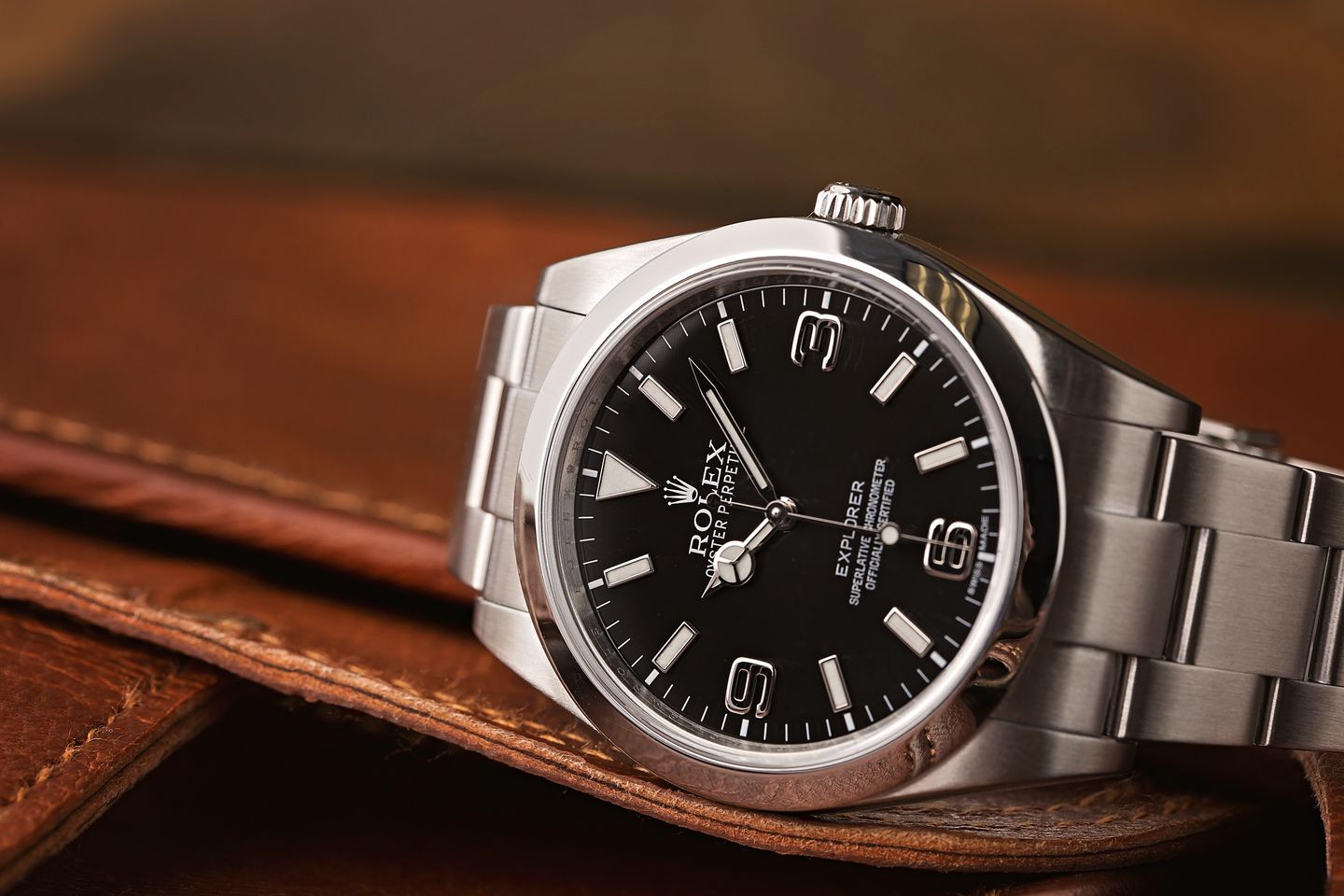 The Rolex Explorer, in its original form, is one of those serious sleeper watches from Rolex in the sense that it has a much more interesting history and pedigree than its understated aesthetics would ever let on. Its clean 3-6-9 dial and Mercedes handset give it a more casual feel than you'll see from the Datejust and Oyster Perpetual lines, whereas the lack of any complication or timing bezel would make the unknowing onlooker think that you're wearing any other basic wristwatch on the market.
Those of you who've been following us for a while are more likely to be able to remember the history lesson – the fact that the precursor to the Explorer was one of the watches to scale Everest with Tenzig Norgay. This wasn't the first time that one of the brand's watches was put to the test in extreme conditions, however, it did set a bit of a benchmark of sorts for further exploratory expeditions moving forward. Had this adventuring spirit not been part of the equation from day one, we may never have seen the creation of things like the Submariner, Sea-Dweller, or the Deepsea James Cameron. Long story short, the Explorer played a pivotal role in the brand's evolution, and in current guise would be a great addition to any collection.
Rolex Air-King, ref. 116900
The Rolex Air-King is another odd duck with a peculiar history, having roots that go all the way back to World War II. The reference 5500 actually had a 37-year production where its design and 34mm casing remained effectively untouched, which is a bit peculiar considering that most watches with any kind of reference to aviation always seemed to appear in massive case sizes.
Regardless, this latest iteration is also a bit of an odd duck, as it features Arabic numerals at 5-minute intervals, where the 3, 6, and 9 indicate hours and the balance indicates minutes. The green and yellow highlights also seem a bit peculiar, until you realize the design is very much aligned with the gauges Rolex created for the Bloodhound LSR (land speed record) project that was underway at the same time as they were designing this latest model. Regardless, it's a sturdy and understated piece, at 40mm across and (like its counterparts on this list) has a 100m water resistance and screw-down Twinlock crown. Where the Datejust 41 is the more conservative end of the pack, the Rolex Air-King is the option for someone looking for a watch that's understated but still has a little character to it.