When we first consider buying a luxury watch, a lot of questions pop up simultaneously. Can I afford it? Can I justify it? Is it worth it? Will I make money? Will I lose a lot of money? What will my friends think? What will my parents think? How will my purchase look in ten years' time? What can I buy that will be affordable, hold its value relatively well, and be accepted by everyone I know? Does such a watch exist?
How Collectible is Color?
Whether such a watch exists really comes down to your tastes and the leanings of the company you keep. In general, there are very few watches that would seem to be worth the money to anyone outside of the watchmaking game. Ours is an industry of extremes, and not easily understood to those who just don't get 'it'. But if you've already asked yourself those questions, you clearly do get it. By this point you've already slipped over the edge of the rabbit hole. You're falling, and you'll likely keep on falling deeper and deeper into this crazy realm for the rest of your days.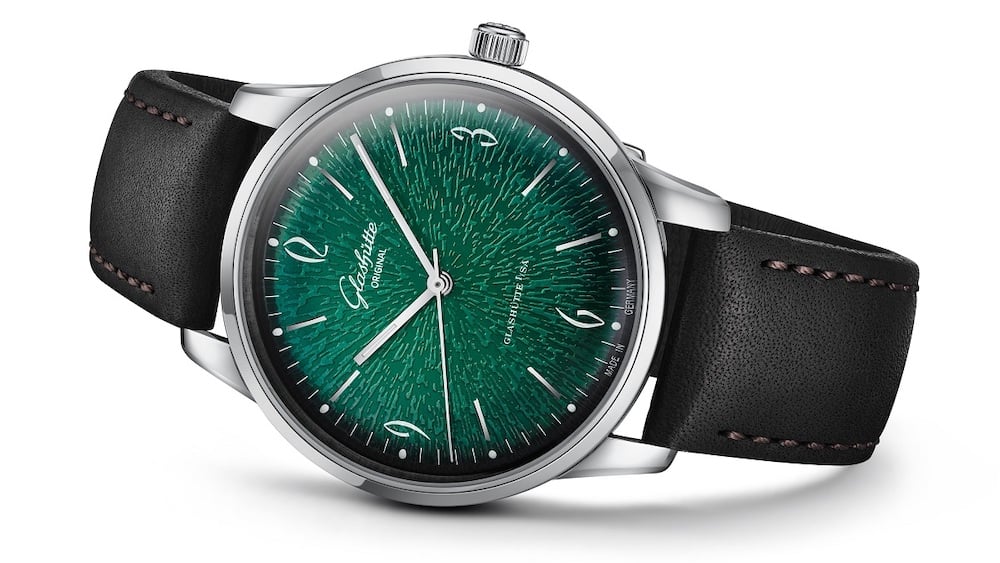 But that doesn't mean anyone is falling with you. Your friends and family are probably not going to understand it. Especially not at first. They'll think you've bumped your head and are suffering a fleeting aberration. It takes time for the people around you to adjust to your wavelength, even if they will literally never be able to understand why you want to spend four, five, six figures on an object that can't perform its primary function (as far as they see it) as well as your cell phone.
So here's the thing: While a solid gold Rolex will, thanks to Rolex's ability to cross boundaries, be recognized and likely appreciated more than a Richard Mille RM 11-03 Automatic Flyback Chronograph Red Quartz FQ TPT (even if it's worth a fraction of the price and is far less horologically interesting), it may not appeal to your tastes now that your head's been polluted by all the many wonderful possibilities out there.
But you must steel yourself. Temptations will abound from the get go. You need to be able to filter the finery from the fads. One interesting way that your peers may be more willing to accept, is to explore the color avenue.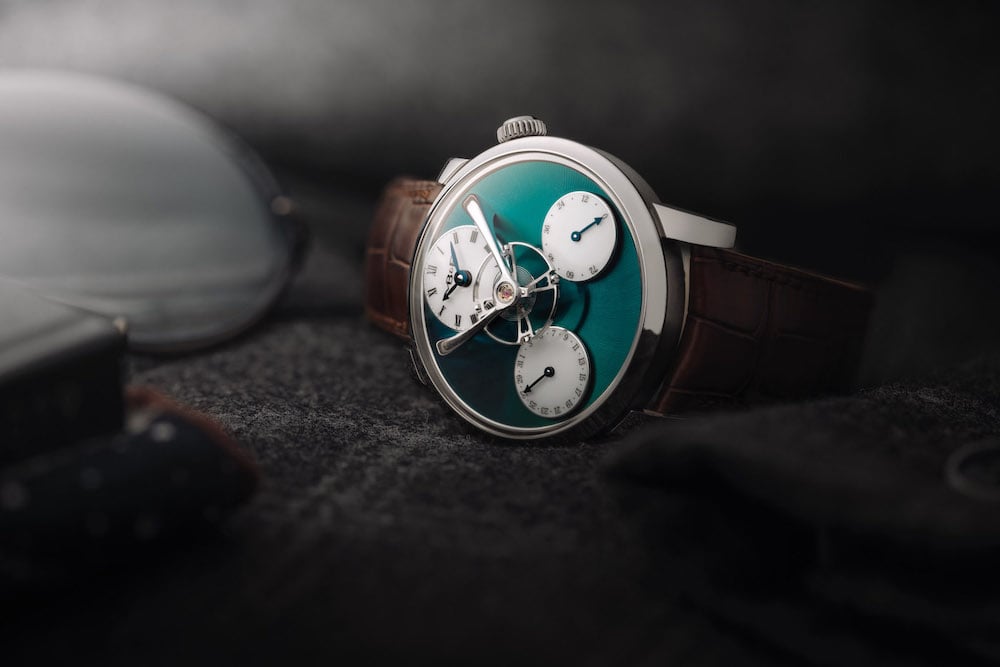 Just a quick side note: While it is not necessarily important what anyone thinks of your watch choice, it is a lot more fun to be able to enjoy these mechanical marvels with one's friends. It is – and I speak from experience – a lonely road to tread when you are the only watch guy in your circle. Certain models will pique the interest of those around you and could even result in you gaining a few companions on your lifelong journey through the watch industry.
Plenty of well-known companies are becoming a little more receptive to the use of color in their classic pieces. Blue has always been the 'third choice' after black and white/silver dials, but now it is being joined by green, which, over the past three years, has really started to make its mark.
Rolex has been aware of green's potential for a while. Perhaps their most triumphant use of the color was released just a few weeks ago at Baselworld 2019 with the Day-Date 36 Reference 128238. And others are in on the game too. Patek Philippe took the same road at Baselworld by releasing the Aquanaut Jumbo in a much more military hue. Last year, Glashütte Original dropped the sixties collection, which featured a range of bright colors (green included) on beautiful 3D dials. Some of my personal favorite brands (such as Grand Seiko, Laventure, and MB&F) have already explored green dials in limited runs, but to great reception.
And that's the cool thing about off-beat colors – they are often produced in smaller runs while brands test the market. Picking up an odd hue from an established brand could be the key to visual interest and pocket appreciation down the line. The exact same phenomenon occurred with the now-famous Paul Newman Rolex Daytona – a controversial, ultimately unsuccessful dial style that gained ground over time and became a sought after gem. So the upshot is that it's not the color itself that is necessarily collectible. But a collectible watch in an unusual color? That could be, for want of a better word, gold.