We're always adding new watches to the website, but we're recently added a new watch manufacturer too. Parmigiani Fleurier is a modern institution – what started as a personal restoration business quickly spiraled into a full-fledged Swiss horlogerie that's world-renowned today. Here, we're going to introduce you to the four Parmigiani Fleurier collections so you can become more familiar with the watches that you see on our site.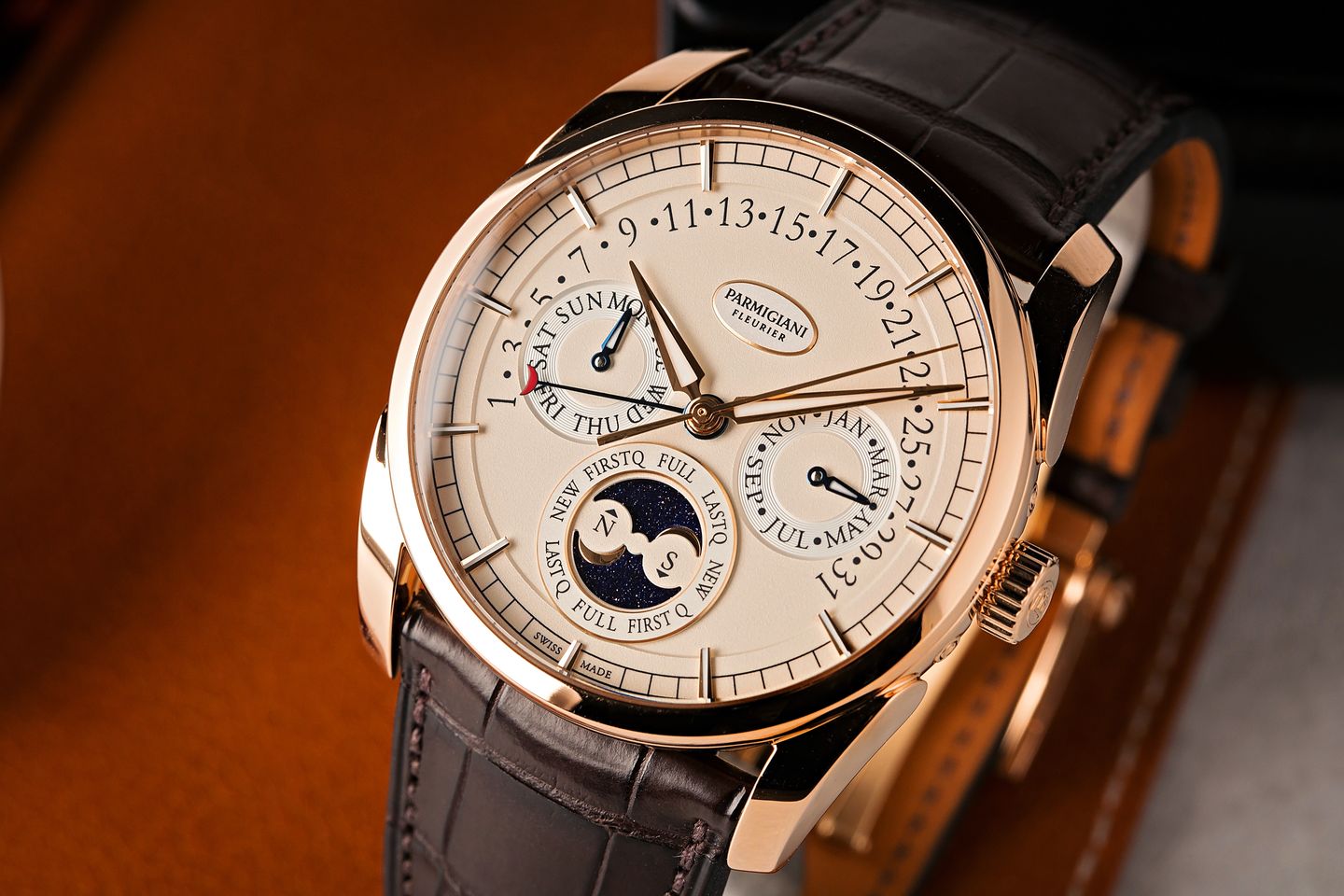 Toric
This watch was the brainchild of the brand. The first watch to be released by Parmigiani Fleurier in 1996, the Toric was built to "survive the test of time," with its classic high-style. What sets this watch apart – in the watch world and within the brand's collections – is that incredible case. Alternating gadroons and knurling, the round case is distinctive while remaining timeless, taking direct inspiration from ancient Greek columns. 
Kalpa
The Kalpa is iconic for Parmigiani Fleurier. The tonneau shape is emblematic of the watchmakers entire aesthetic, with an independent flare and uncompromising attention to detail at every corner. The Kalpa started out as a men's watch, but eventually lead to the creation of the brand's first-ever women's collection, including the Kalpa Piccola, Kalpa Donna, and the Kalparisma. 
Tonda
In Italian, 'tonda' actually means round, and it is this shape that informs the overall design language for these watches. Among the different Parmigiani Fleurier collections, the Tonda is the watch that the brand plays around with the most. Within the lineup, you'll find everything from white faced, stainless steel cases with matching metal bands to rose gold cases with diamond bezels and mother of pearl – they even have one with a rainbow bezel. But no matter the design you choose, what identifies this collection is the large round shape of its face.
Bugatti
They didn't just steal the name, Parmigiani Fleurier and Bugatti actually partnered to create this collection. Released in 2004, the collaboration resulted in a stellar watch that combines the aesthetics of supercar racing while embodying a shared ethos of independence, exclusive creations, and unconditional pursuit of excellence. From the shape of the lugs to the appearance of the dial and hands, the entire watch draws its design inspiration from the Bugatti Aérolithe supercar.