Ask a Rolex enthusiast what they think is Rolex's most popular watch model and they'll likely reply "Submariner." Nope, it is the Lady-Datejust. While Rolex does not divulge official production numbers or sales figures, there are credible sources out there that confirm that the Rolex Datejust watches for women outsell all the other Rolex models. If this is indeed true, then why is the Lady-Datejust one of the most undervalued Rolex models in the secondary market? Here are my thoughts on the matter.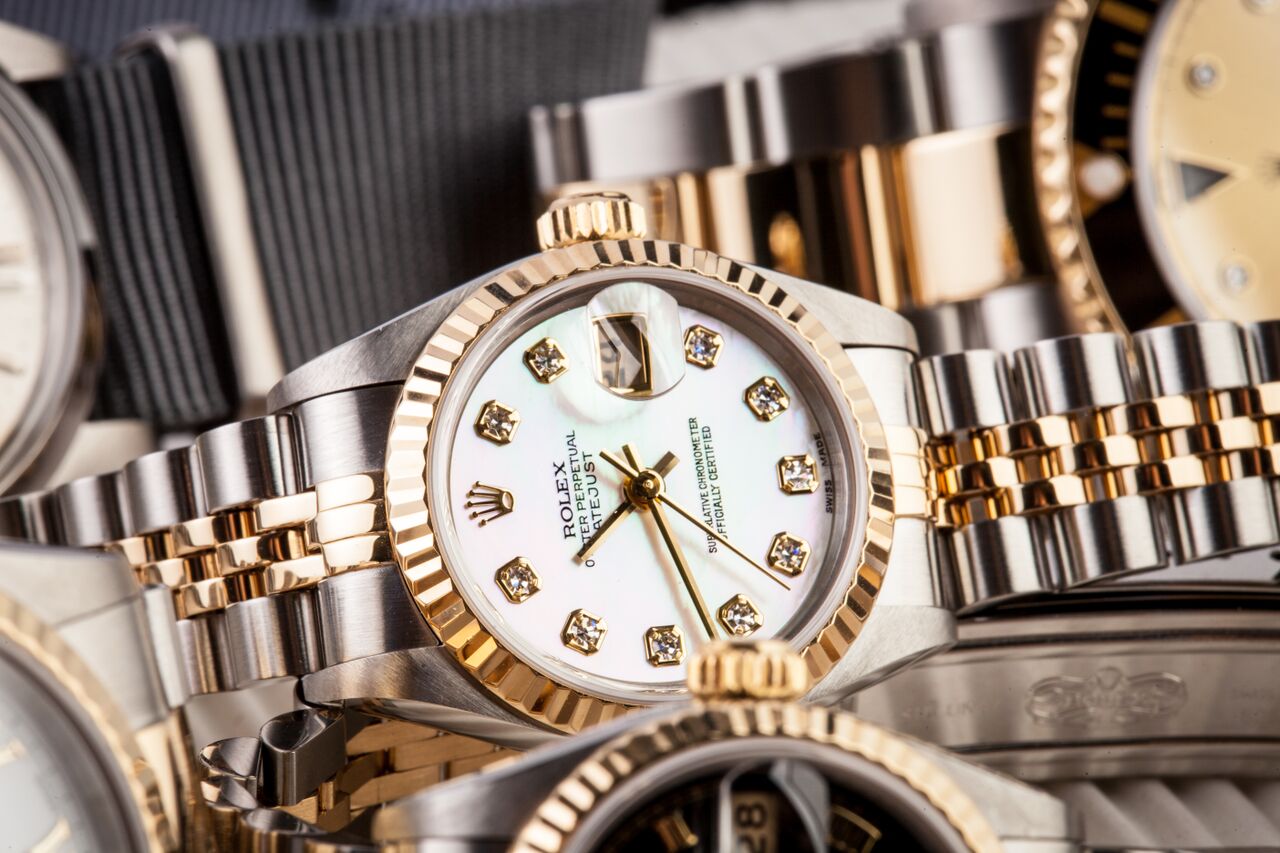 The Value of a Pre-Owned Rolex Lady-Datejust
If you shop for a pre-owned Lady-Datejust, you'll be shocked (delighted?) to see how well-priced they are. It is not uncommon to find second-hand steel ladies Datejust watches well below $3,000, two-tone editions for under $4,000, and full gold versions for less than $6,000. Men's versions are easily double that.
So if the ladies' Rolex Datejust outsells other models at retail, why are they undervalued in the pre-owned market? I have a few theories about this. First, the Lady-Datejust is the best selling Rolex model at boutiques because it is the must-have ladies' luxury watch out there. Seriously, aside from maybe Cartier, for a top-tier women's watch, a Rolex is the one to own.
Subsequently, whether it's a man buying his lady a nice watch or a lady buying herself a nice watch, opting for a Rolex Datejust is an easy choice. It is a status symbol; it has a classic design; it comes in a bevy of flavors; it lasts forever. Plus, women's Rolex watches run on automatic movements, which is a much better proposition for some (like me) than buying expensive quartz-powered women's luxury watches.
But what about the pre-owned ladies' Rolex watch market? It's no secret that men are typically more interested in mechanical watches than women. Generally, women have one or two go-to fine timepieces rather than a large collection. After all, women also have other luxury accessories to spend on like jewelry, purses, and shoes. Therefore, if interest in mechanical watches is more of a man's hobby, it's only natural that there is much more trading of second-hand men's watches than second-hand women's watches – thus, keeping the value of a pre-owned ladies' Rolex Datejust on the lower end of the spectrum.
Also, this is just anecdotal evidence from my side, but from what I have witnessed, many women are happy to wear the same classic high-end watch for decades. If the women in your circles are anything like my friends and family, they've been wearing the same watch since an important graduation/wedding anniversary/birthday/job promotion milestone. So according to my observations, if someone buys/receives a new Rolex Lady-Datejust, she'd be happy to wear it for years and when she's ready for another one, she'll probably head to a boutique for a brand new model instead of looking at the secondary market for a pre-owned one.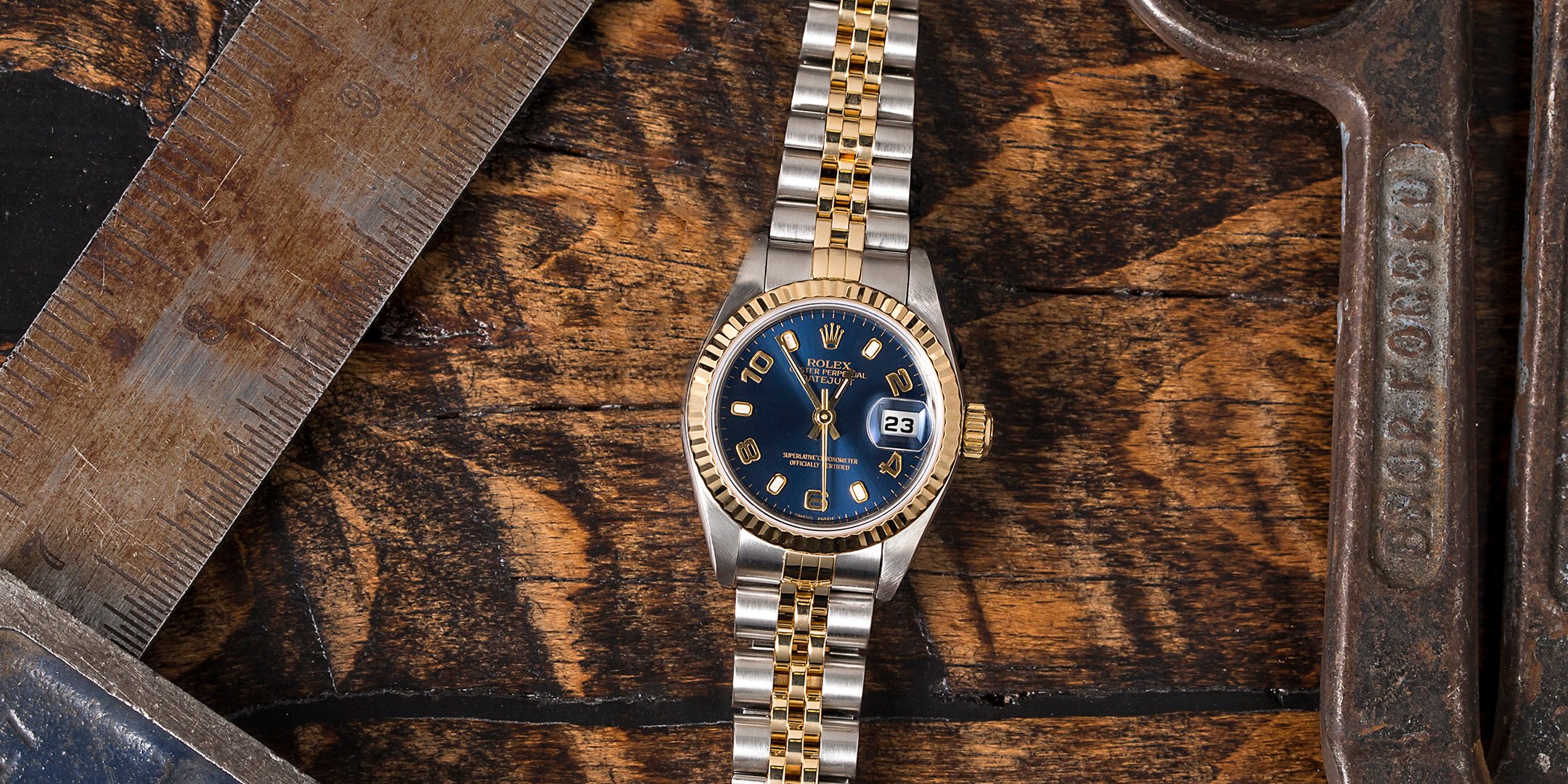 Relating to this, if a lady is interested in horology, she'll quickly realize that ones categorized as "men's watches" are more mechanically interesting (and oftentimes better designed) than those categorized as "women's watches." The only complication currently available among women's Rolex watches is a date function! C'mon! There are no fun Rolex chronograph, GMT, day-date, or annual calendar complications specifically geared towards females in the Rolex lineup. But I digress; that's a discussion for another day.
Lastly, the pre-owned market for luxury watches is heavily targeted towards men and oftentimes, women's watches are simply an afterthought. Content, inventory, media, and forums revolved around the secondary watch market are all, without a doubt, male-orientated. Perhaps not enough women know that there's an entire world of topnotch pre-owned watches out there waiting for them? On the other hand, flip through leading fashion magazines and you'll spot plenty of advertisements showcasing shiny new women's watches from the world's best brands. Accordingly, if a woman is in the market for a very nice watch, then it's safe to say that getting one from a boutique would be her first thought.
Regardless of whether my theories are dead wrong or spot on, what remains true is that Rolex Lady-Datejust watches are currently some of the most undervalued and underrated timepieces in the secondary watch market. And that is good news for those of us who love them.