British watch brand, Bremont has shown that it has a sense of humor with a horologically-minded April Fool's Day prank. Coming on the heels of a flood of Baselworld releases from flashier luxury watch brands, Bremont quietly announced a new version of its Supermarine 500 dive watch with an "inflatable" strap.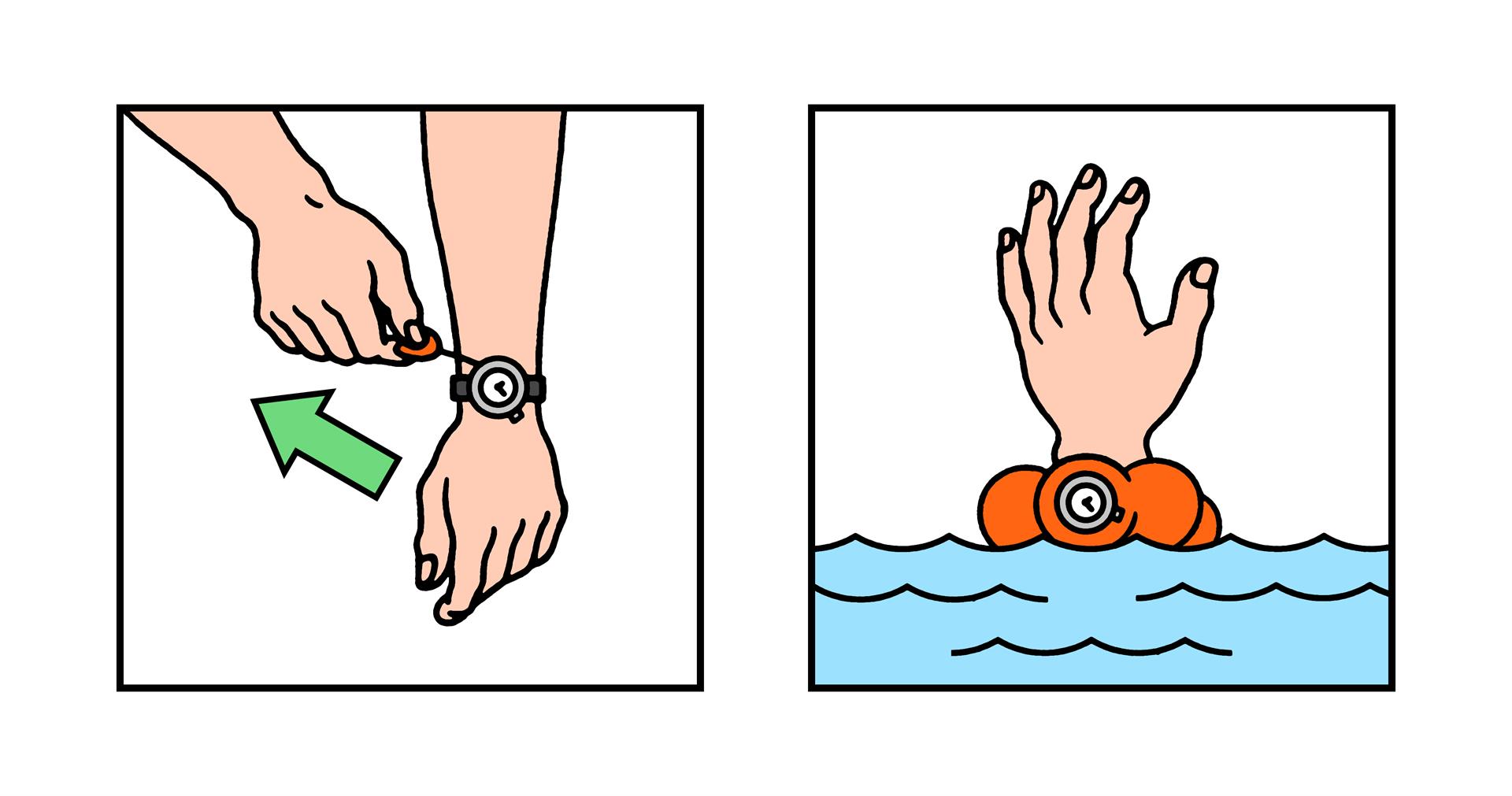 Wouldn't it be nicer if your watch didn't get wet in the first place?
In a tongue-in-cheek communiqué, the brand noted that the Supermarine 500 "is designed to be the ultimate sailing watch, which is why it's waterproof to a depth of 500 meters." However, they mused, "wouldn't it be nicer if your watch didn't get wet in the first place? Of course it would." Hence the introduction of a new inflatable rubber strap. "Should you take an unscheduled tumble into the briny, simply pull the tiny ripcord," they instruct. "The strap will inflate, keeping your watch safely above the water."
So, they note, "when Air Sea Rescue finally grab your hand and haul your exhausted, shivering body from the ocean, the first thing they'll see is your beautifully pristine Supermarine 500. What could be better?" Very droll indeed. While we don't expect anyone to fall for the joke to the extent of actually placing an order for one of the innovative new watches, the Supermarine 500 is well worth a look even attached to a conventional, non-buoyant strap.
The Bremont Supermarine 500
The first diving watch Bremont ever produced, the Supermarine 500 was introduced in 2009. Bremont co-founders Nick and Giles English "wanted to build a robust but beautifully engineered diving watch that was very practical in design, but also tied into the brand's strong aviation heritage."
The watch also had to "hold its own against any other mechanical professional diving watch in terms of engineering, design and price point." Now evolved into a range of Supermarine watches, the name is a tribute to the brothers' love of the iconic British aircraft manufacturer who built the famed Supermarine S6B Schneider Trophy Seaplane and the legendary Supermarine Spitfire fighter.
Typically sized at 43mm, the Supermarine 500 is powered by the BE-92AE automatic chronometer movement with a 38-hour power reserve – more than enough, one hopes, to see you through if you ever do happen to require the services of Air Sea Rescue or the Coast Guard.